Structured Light 3D Scanner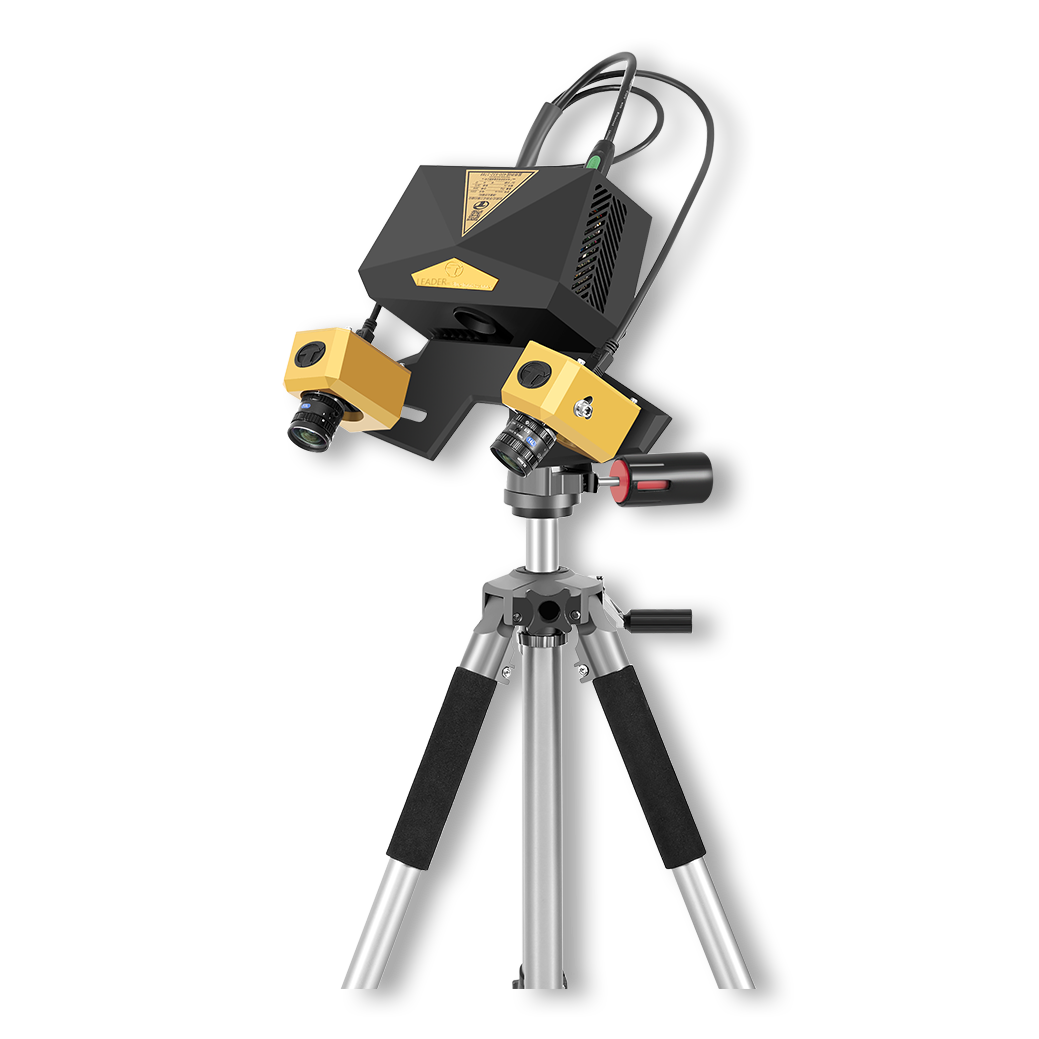 A wide range of industries and applications that demand precise and thorough 3D data about item geometry rely heavily on structured light 3D scanners. These scanners, such as the popular "blue light 3D scanner," offer numerous benefits in various areas.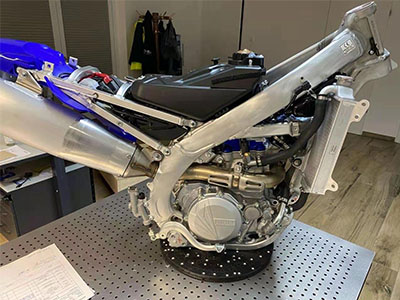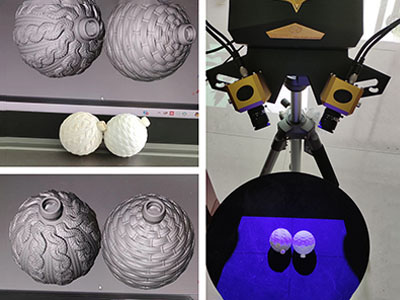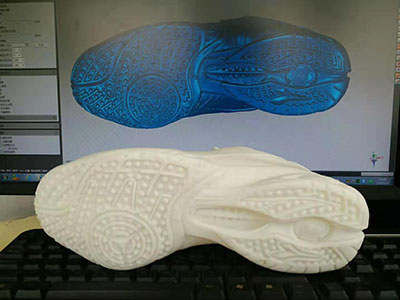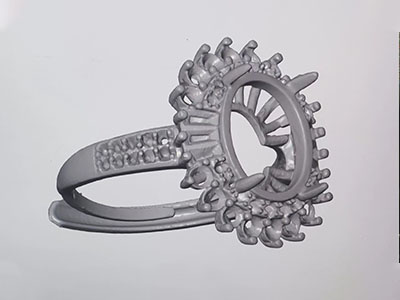 Features
Structured light 3D scanners are made to accept a wide range of things, from little goods like jewelry and electrical components to enormous objects like equipment, automobiles, and even skyscrapers. Because of their adaptability, they may be used in a broad variety of sectors.
Structured light 3D scanners employ a radiation-free, non-contact scanning technique that uses no radiation at all. This makes them perfect for scanning fragile things as well as those that could be risky or difficult to scan using conventional techniques.
Data acquired from a structured light 3D scanner is easily convertible to several file formats, making it compatible with a variety of software programs.
The lens used in structured light 3D scanners is of excellent quality, delivering a crisp and exact image of the object being scanned. It is imported from Japan and has a resolution of 6.3 megapixels. This makes it easier to guarantee the accuracy and high quality of the final 3D model.
Blue light scanning technology: A sort of structured light scanning, blue light scanning technology makes use of blue light to take high-quality 3D pictures. This technology is renowned for having great precision and resolution, making a wide range of applications possible.
Direct export to 3D printing files is possible for the 3D models produced by structured light 3D scanners, making it simple to produce actual items from the scanned data.
Structured light 3D scanners employ sophisticated algorithms to automatically stitch together the scanned data, negating the need for human alignment or marking of scanning spots. Time is saved, and the final 3D model is more accurate as a result.
High precision master data: Because structured light 3D scanners are capable of capturing data with such high accuracy, they are perfect for applications that call for precise measurements and fine details. For a variety of tasks, including quality assurance, product development, and reverse engineering, the generated 3D model can be utilized as master data.
Application
Parameter
Detail
Application Scenarios For Structured Light 3d Printing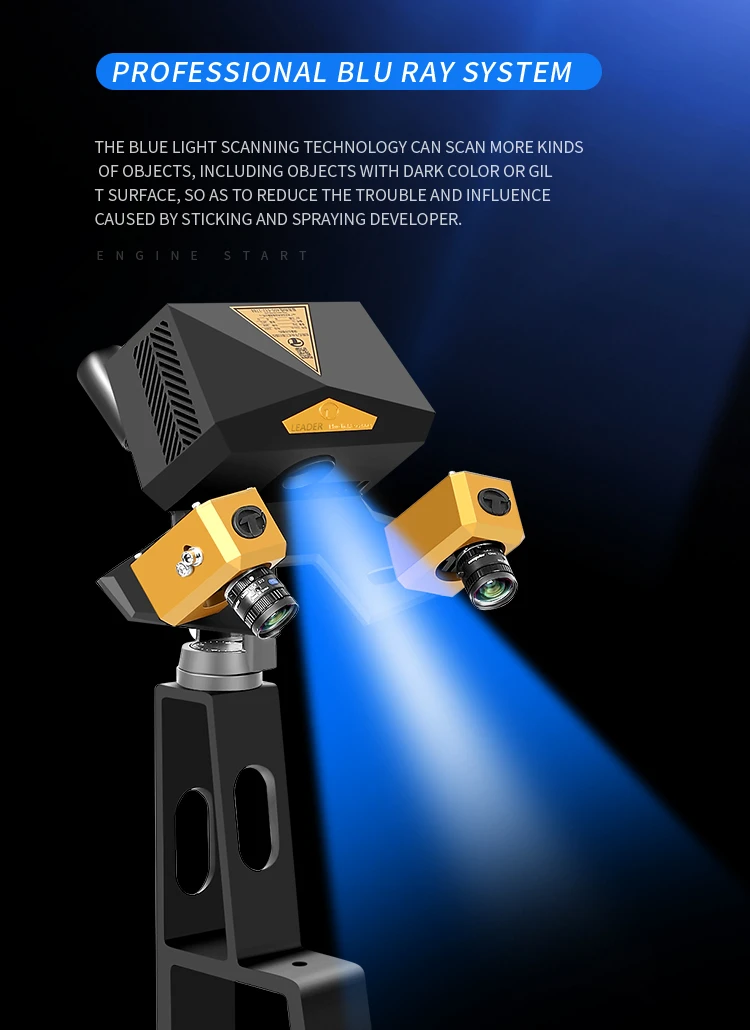 Accurate scanning: 3D scanners can accurately record the shape and dimensions of automotive components, resulting in 3D models that are as accurate as possible.
Versatility: From little bits to whole automobile bodies, 3D scanners can scan a variety of automotive components. A single scanner may be utilized for a variety of automotive applications because to its adaptability.
Non-contact scanning: As 3D scanners don't make direct touch with the objects being scanned, there is no chance of the objects being harmed during the scanning process.
Safe scanning: 3D scanners are a safer alternative for scanning auto components since they do not employ radiation, in contrast to conventional scanning techniques that do.
Time-saving: Using a 3D scanner to scan automotive components is far faster than using conventional techniques, allowing you to move design and production forward more quickly.
File format conversion enables the usage of 3D models in a range of software applications. 3D scanners are able to convert scanned data into a number of different file formats.
High-quality lens: A 3D scanner with a high-quality lens can capture even the tiniest details of automobile components, producing 3D models that are more precise and detailed.
Automatic stitching: Without the requirement for human scanning point alignment, certain 3D scanners can automatically combine several scans of an automobile part to create a comprehensive and accurate 3D model.
certain light One technique that may be used to scan sculptures is 3D scanning. With this technique, a projector is used to project a number of structured light patterns onto the sculpture, and a camera is used to concurrently take pictures of the patterns. On the sculpture's surface, the patterns produce a number of lines and shapes that are utilized to build a 3D point cloud.
The sculpture's digital model is created once the point cloud has been analyzed. In order to create a comprehensive 3D model, it is necessary to use software to align and combine the many point clouds that were collected from various perspectives. A high-quality digital reproduction of the original sculpture may be created by editing and perfecting the resultant model.
Structured light scanning is a non-contact technique, making it especially beneficial for delicate or fragile sculptures because the sculpture is not touched during the scanning process. Due to the scanner's ability to record very minute details and complex characteristics, it also permits extremely high levels of accuracy. In general, structured light 3D scanning is a useful and practical technique for creating high-quality digital sculpting models.
The safety features of this scanner are among the ones I adore the most. I feel secure knowing that I'm not endangering myself or others because it produces no radiation when scanning. It is also quite simple to use and can convert to any file format, which makes it ideal for a range of jobs. Additionally, the scanner has a 6.3-megapixel Japanese-imported lens and blue light scanning technology, which enable it to take precise, high-quality pictures. Additionally, it is entirely automated, so I don't need to bother about marking scanning places or joining together many images.
For my tiny business, I have recently bought a structured light 3D scanner, and I must tell that I am really pleased with its performance. The scanner is adaptable and capable of accurately scanning both tiny and big things. The best aspect is that it makes use of radiation-free, safe blue light scanning technology. The 6.3-megapixel Japanese-imported lens on this scanner is one of its most notable characteristics. It creates scans of the highest quality, capturing even the smallest details of the object being scanned. It can also convert scans into any file format, which is quite practical. Overall, if you're seeking for a flexible, secure, and effective scanning solution, I wholeheartedly endorse this structured light 3D scanner.
I recently bought a 3D scanner, and I was blown away by how well it worked. High-resolution scans of items are produced by the scanner using structured light technology and may be exported in a number of file formats. This scanner's flexibility, which allows it to be used to scan everything from little stuff like jewelry to huge objects like furniture, is one of my favorite features. With no radiation used while scanning, it is also highly safe to use. The scanner's superior 6.3 megapixel Japanese-imported lens creates scans that are incredibly clear and detailed. Another outstanding feature of the scanner's usage of blue light scanning technology is its ability to scan precisely on bright or reflective objects.
industrial 3d printer manufacturers
SuperbMelt mini gold melting furnace (SPB-DH) is suitable for any of your small-scale gold production. It is capable of melting any gold piece whose weight fall in the range 1-2Kg.
This small gold smelting machine can in no time reach a maximum temperature of 1600℃. This features also makes this machine for melting other metals. Metals such as silver, copper and aluminum, just to mention a few. Professional certification bodies certify that the machines are of high quality. We will provide one-stop service for all industrial grade 3D printing solutions. We only choose famous brand main electric components for production.
FDM 3D printers for your choice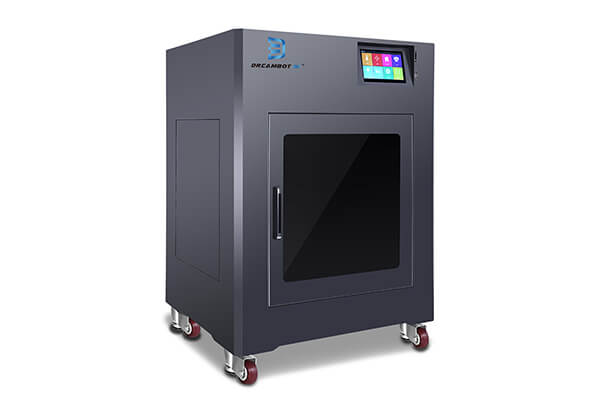 The L-300 printer has a dimension of 300*300*300mm, suitable for personalized or small scale printing. It has a stable frame for printing accuracy.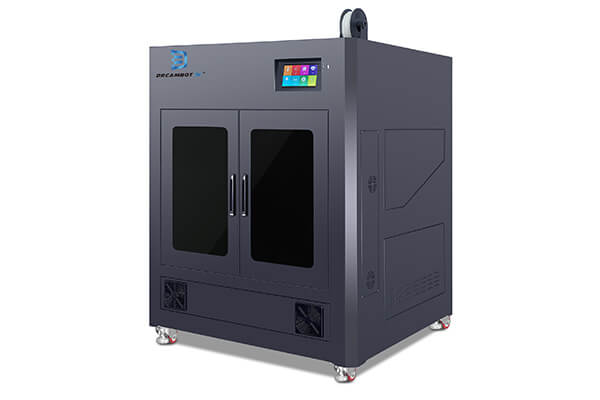 The L-800 is suitable for industrial printing applications. The printing diameter is 800*800*800mm for accurate and detailed printing.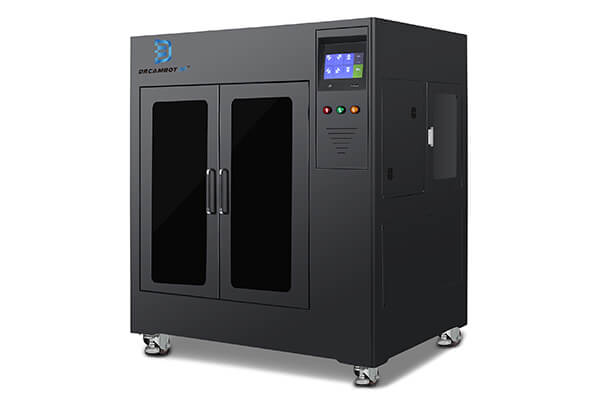 The L-1000 printer is an industrial printer used for large scale printing. Its printing dimension is 1000*1000*1000mm and a precision of 0.05mm.
FAQ About Structured Light 3D Scanner