The anime figure 3D printer allows you to print 3D anime figures effortlessly. The anime figure 3D printer is commonly used in the toy making industries as well as for personal anime printing.
How 3D printers work for Anime Figure
Anime figure 3D printing has become easy and with the anime figure 3D printer, you can print a wide array of anime objects. The 3D printer has really helped the toy making industries such that they are able to print various sizes and shapes of anime models.
 If you have a personal interest in collecting anime figures, you can get the anime figure 3D printer for personal use.
There are websites with already designed 3D anime figures which allows you to print, you can also design the anime figures on your own or scan real world models; whichever way you choose our anime figure 3D printer supports either of the processes.
Anime printing with Dreambot3D 3D anime printer is cost effective, both the printer and consumable material are affordable.
We provide our customers with excellent service support from the moment you purchase your printer up to the point of use.
Anime Figure 3D printers for your Choice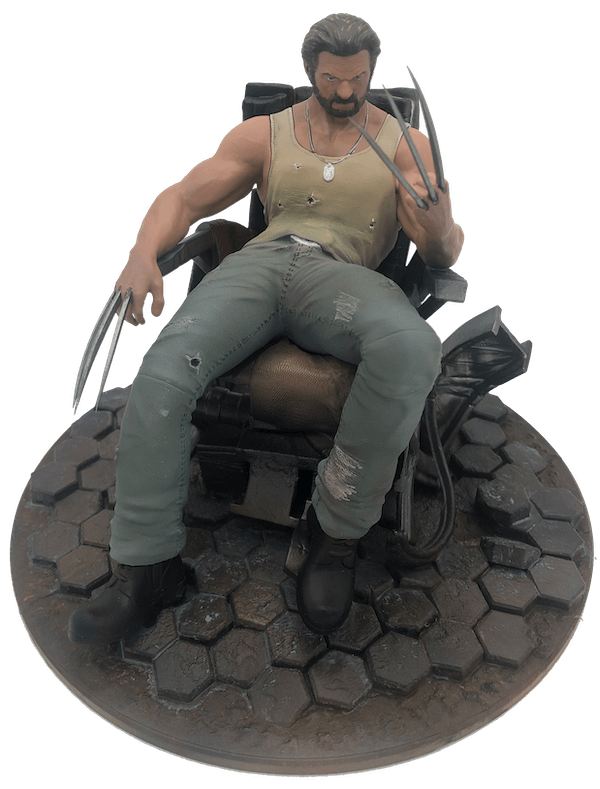 Don't know how to choose a model?
Are you confused about how to choose the correct model and type of 3d printer? We support 24/7.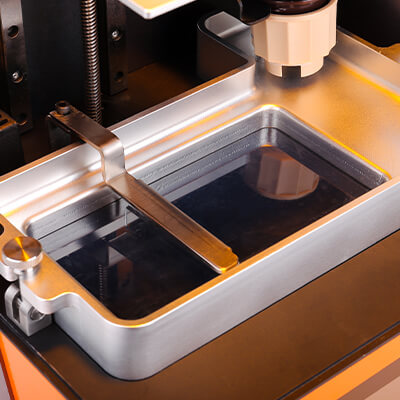 4K black-white industrial screen, 0.01-0.05mm layer thickness accuracy, more accurate printing of details.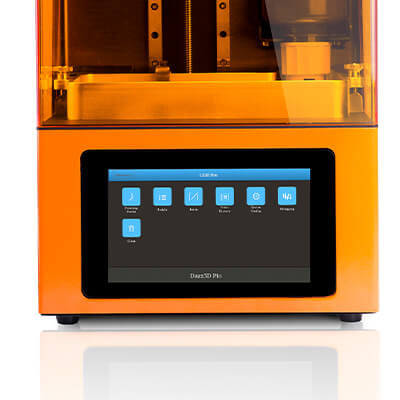 All 3d printers are equipped with PLC control system as standard, makes the operation more convenient, and reduces the error.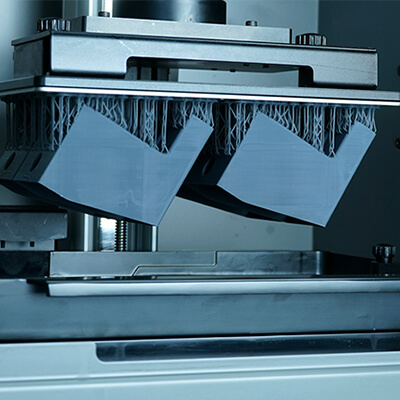 Large printing size, 20mm/h printing speed, complete your printing tasks faster.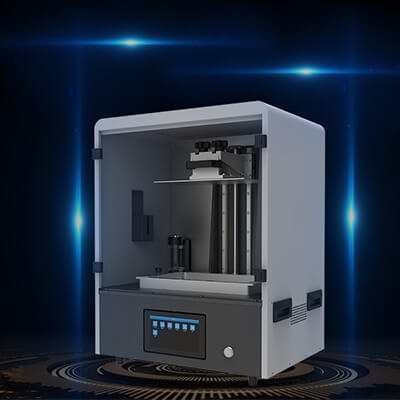 The all-metal one-piece shell reduces resonance, makes printing more stable and improves printing accuracy.
My friends and I design and create 3D figures but we have to run to another 3D printer owner before we can print them, this was costing us too much. We decided to get ours, now we can print as many figurines.
With my newly acquired action figure 3D printer, I make lots of anime figures for children and adults as well. The printing quality is so high that every detail of the initial design gets printed.
Crafting figurine objects has always been a hobby for me. I purchased the anime 3D printer two months back. Now, I don't need my old tools for creating figurines. I can now create custom 3D printed figurines.
Designing 3D anime is one thing, another issue is to print the design in detail. We make 3D printed anime figures for children, we are able to make many bathes in a day with the anime figure 3D printer.
As an anime designer, what really puts out our works is the quality of printed anime objects. We get the most detail from every complex design we create from our newly purchased anime 3D printer from Dreambot3D.
I customize anime and lego figures. 3D printing lego minifigures is a totally new ball game for me but I was able to get a hang of it when I purchased the anime figure 3D printer and the support service team was of great help.
How 3D printers are used in the figures manufacturing
Anime figure 3D printer buying guide
While some call them action figures, some people call them dolls. Well, no matter what you say, they are enjoyable toys. Some prefer to play with them, and some collect them. Generally, centred around well-known TV franchises or movies, such toys or action figures offer the kids an opportunity to experience living in their favourite worlds.
On the other hand, collectors can enjoy a great experience by arranging them to complete their set. But can you make your own custom toys or action figures? What if the answer is yes? You heard it right. Thanks to modern technology, now it is possible to easily make your custom action figures within a few hours. And for this, all you need to use the best anime figure 3d printer.
3D printers are creating revolutions
It is a fact that 3D printing is widely used for hobbies, figurines, and gadgets. But now, the 3D printing technology can also be utilized to make real toys and action figures. 3D printed spare parts for toys, and 3D printed action figures can be more beautiful and exciting in some cases. With a figure 3d printer, everything is printable.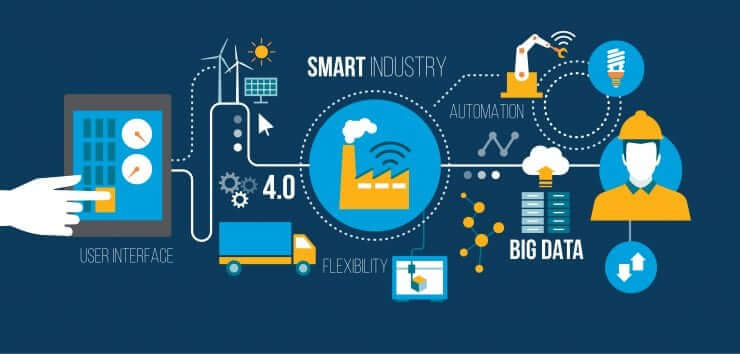 If you plan to start your own business by selling a custom action figure, then 3D printing is here to offer you a perfect opportunity. With the best anime 3d printer, some download action figure models, and with scanned images of the subject, you can now easily create your custom action figure.
Well, it may be a little silly to purchase a costly manufacturing machine for printing action figures; you may still find it a fun project. Those who have already own a good quality 3D printer, they know how helpful the machine is. If you have not got one, then it is the right time to do it as the cost of 3D printers is getting cheaper. Now anyone can afford the printers.
If you go for the manual process of figure production, you will find it very challenging and time-consuming. Besides, you need to be very creative to do the design work. However, with an anime figure 3D printer, you can get it done within a few hours. All you need to feed the figure's digital design file, and the printer will automatically carry out the rest of the work.
Getting the best one for a better result
Starting from introducing the world's 3D printer in 1986, the 3D printing technology has gone through a massive revolution, lowering the size and getting more user-friendly and efficient.
It can be said that it has never been so easier to create 3D printed action figures. However, the most important thing to consider is to invest in a high-quality, durable, and best 3d printer for action figures. As you will be making figures, you need a machine that can let you produce detailed action figures and come under your budget and easy to use.
The 3D printing market is now full of different types of 3D printers; it can be very challenging and overwhelming to carry out the comprehensive research needed to get the best product. You don't have to worry about all these things now. To help you out in buying the right machine, we have made this buying guide. Go through the article to know how toy and action figure-making industries use 3D printers and how you can pick up the best product.
Creating toys with 3D printing
The most important thing is that 3D printing technology offers cost-effective and flexible alternative traditional injection moulding when developing new action figures. This has allowed businesses and designers to readily break into the toy market.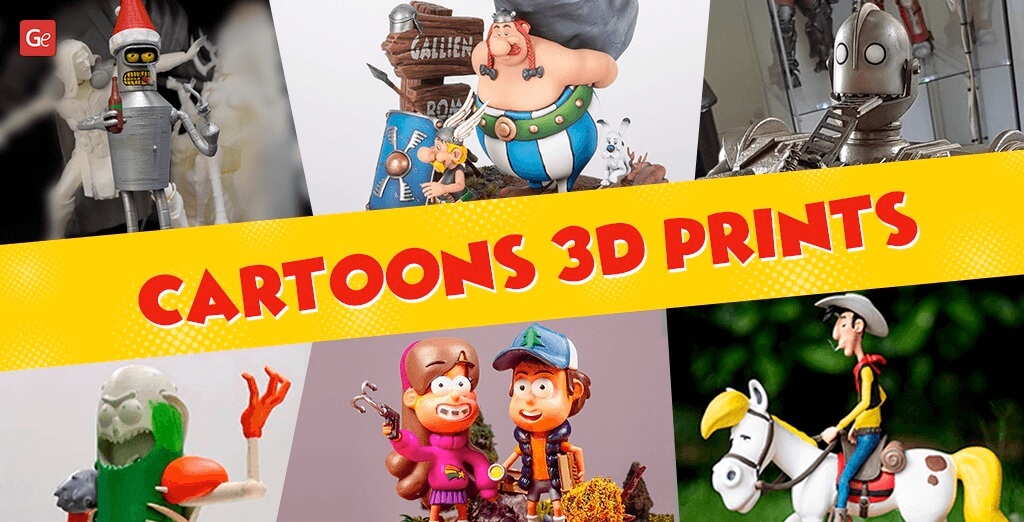 Talking more about the toy market, this is the world's largest market for the final plastic products. With a yearly value of around 89 billion dollars, toys and figurines are very lucrative. However, the negative thing is that such things are a little risky, and here, the customer preference changes rapidly. For example, for a few weeks, the consumer will buy the stylish fidget spinner, and the new week, they will go for Avengers action figures.
The global toy making industry is generally ruled by companies like Mattel, Hasbro, Lego, and more. Producing action figures can be a costly affair, and when these things are made, there is no guarantee that they will witness success. This can contribute to around 60 to 70 per cent failure rate of the toy-making business.
How can you break into the global toy industry when the risk level and entry cost are very high?
In general, a significant issue lies in the tooling method. The tooling method is costly, and if the product is not successful, you may face a high cost to change the product. Traditional tooling and moulding have made the risk-cost relationship very bad. However, a manufacturing process doesn't require a high initial tooling cost, and the process is called 3D printing or Additive Manufacturing.
Talking about 3D printing, this the process of creating parts from a plastic feed or resins. The traditional toy-making process involves producing carves of a shape's stamp. But 3D printers have eliminated it. Now, you don't need any mould to create a toy as using a digital file; the printer will directly create the toy.
Another great benefit of 3D printing is if the item needs to be updated, replaced, or changed, this can be done within a few hours. With no moulding and tooling cost, the object can be tweaked while being produced.
Action figures can be a risky business. However, if they become successful, it can be a lucrative business. But inventors require resources that can help them to experiment with the quantities and scale up quickly without facing a higher level of up-front costs. In the case of the traditional production process, you will not get such benefits. 3D printing allows this. You can make 10 toys to test them, then make 2000 toys to sell them and produce 200,000 toys to get rich.
The growing trend of 3D printed figurines
It has been seen that hobbyists are taking full advantage of 3D printing. Using 3D printing technology, they are now creating their own designed and customized action figures quite comfortably. 3D printers utilizing FDM- Fused Deposition Modelling technique is used widely for this. However, the rapid advancement of technology in this industry has introduced other 3D printing technologies, for example, LCD 3D printing. With this technique, it is now possible to create small and detailed figurines within just a few hours.

On the other hand, you can also use coloured printing materials to create coloured figurines. There is no need to paint them by hand. So, 3D printing toys has created some new business opportunities
Understanding the importance of 3D printing in-game and toy making industries
3D printing has created models, figurines, plastic electronic casings, and more efficiently and faster. It has been a massive boom in the global games and toys making industries. Now, enterprisers and manufacturers are deploying this technology to create unique tools for gamers and the public.
Highly customized tabletop games and miniatures
3D printers have been instrumental in developing a complete industry of tabletop games as well as accessories. There is a huge market of new and unique games that anyone can produce most of the pieces using the best 3d printer for figurines. This is handy and helps the creators to prevent costly setup requirements. Besides, it also lets the users get more involved in this. New players are now full of such an exciting process, and it has also triggered small companies to produce all types of projects.

For example, some well-known websites, Hero Forge and Anvl, let the users customize the miniatures to be used as a tabletop. The users can have a complete coloured print design and 3D print them by the company, and the company will then deliver the model to the user's home. You can create figurines and miniatures using 3D design software within the company's site. Anvl let the users try out more than 2 trillion possible figurines combinations.
Chapter 1:
Introduction to the original figures production process
If you look at the actual process of producing action figures, you will find it very time-consuming. In fact, only a few have considered how much effort and time goes into developing a perfect action figure. Remember that such things are not developed overnight; it can take months and years of lobbying and preparation for different action figures to be made for various franchises.
It is not as simple as just pressing the start button on the production line. If you go deeper, you will find many groundworks that need to be laid before the manufacturing process. From the idea conceptualization to the production of a specific figure, this chapter will give you an idea about the traditional process to produce an action figure.
Before moving to the production process, there is an important thing that you need to consider. In some cases, you can't just begin producing whichever character you want. If you don't have the intellectual property right from the franchise, you can face many legal issues, which can be very costly.
For example, you are planning to produce action figures of Spiderman; you need to get permission from Disney or Marvel. The process is easy. Some companies like Hasbro have leased the production rights to a few characters for a particular duration. Once the deal is signed, you can start producing. However, if you create your own custom action figures, you are free to do that. Now, have a look at the production process.
1.1, Figures prototype development
The first step of action figures production is prototype development. This is a crucial process of developing successful products. It the stage where the design of the figure is created. The design is generally carried out by professional artists who can sketch and then 3D models of the action figures.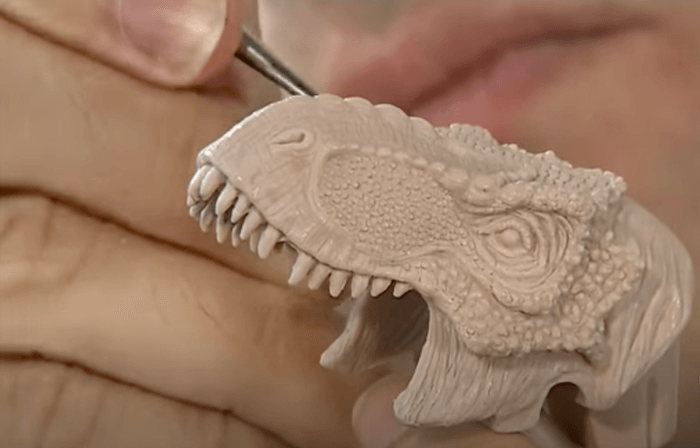 Now advanced software is used to produce the design, but earlier, the designs were created manually using wood or plastic materials. As the designing work is carried out manually, it can take more time to develop a perfect prototype. Once done, it's time to go for mould making.
1.2, Mould making
In general, silicone moulds are used for creating action figures manually. The moulds carry all the tiny details of the object that you want to create. To do this, first, you need to measure the item and then add half an inch to every side. Once done, measures out four different strips of foam core or plastic. Now, carefully cut out the sides. Make sure that the height is a little bigger than the height of the prototypes.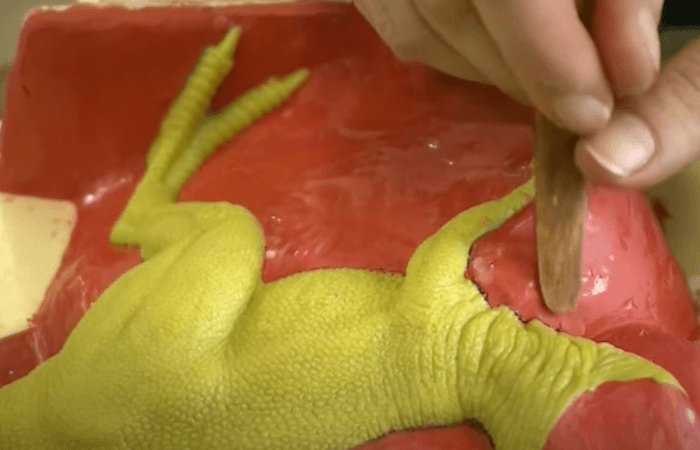 Now, attach the prototype of the action figure in the centre of the box's bottom. After that, hot glue the walls of the box. Look out for the cracks and seal the cracks using hot glue. Now, it's time to add mould material. For better results, use a high-quality mould material. Mix the mould materials properly and add them to the box. While applying, pour the liquid in a thin stream to prevent the creation of bubbles. Let it hard, and then remove the box from the mould.
1.3, Moulded by casting
Cut the mould a little and remove the object from the mould. Once removed, you can see every detail on the moulds. This is the thing that is used to create the model before adding model making material, speary a release agent inside the mould. After that, correctly tape the mould. Using wooden supports.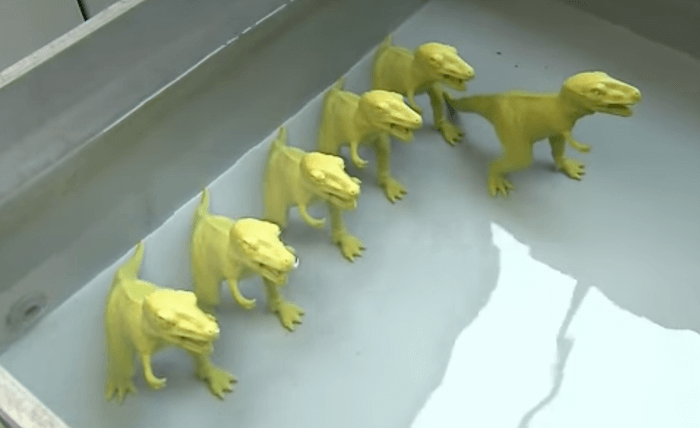 Make sure that the mould is closed correctly. You can use different resins types for model making, based on your requirements, such as urethane resin. Mix the material properly, and then fill the mould slowly. While doing this, spin the mould frequently to release air bubbles.
1.4, Figures painting
Let the resin dry. After it properly cures, carefully removes the casted item. That's it; you are done with producing your action figure. But it is not ready to enter the market. You need to paint it just like the original character.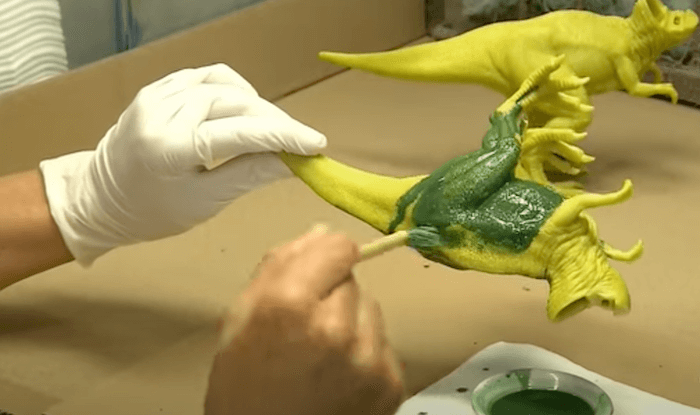 The entire process of action figure production is carried out manually. Besides, if something goes wrong, you need to start the process from the beginning. So, it is very time-consuming, and you may end up spending more money to create a single action figure.
How to solve such an issue? Is there any way to get it done efficiently without spending more money? This is where you can think about making action figures with 3d printer. Now, let's discuss how 3D printers are simplifying the process of figure manufacturing.
Chapter 2:
How to make a figure with a 3D printer
2.1, 3D modeling through software
3D modeling is also known as digital sculpting. The process of 3D printing an action figure starts with modeling the object. If you are new to it, it may take a lot of time and practice to develop something that can look amazing. However, some software tools are using which you can easily create digital model files.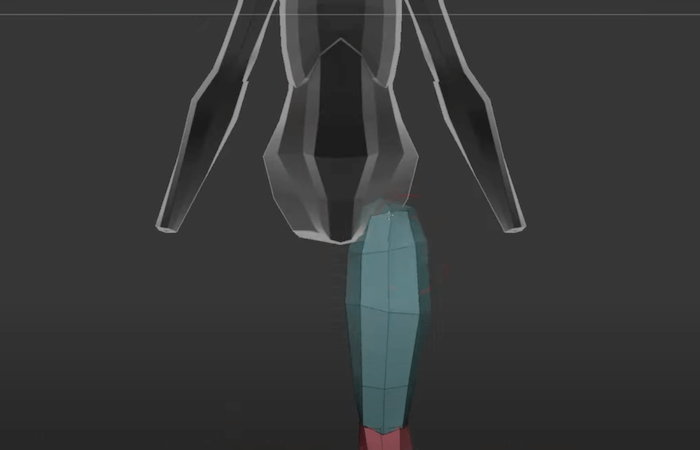 In the toy-making industry, 3D modeling has dramatically changed the way designers used to design. Not only does it help them to visualize the space requirements, but it also helps them in improving accuracy and efficiency. So, use any 3D modeling software and create the action figure model you want to 3D print. Before processing it, carefully review the design for errors.
2.2, Print finished figures or assembled parts through a 3D printer
Once you are done with making 3D modeling, you can now use those files for 3D printing. However, before that, you need to use slicing software to make the digital model file understandable for the printer. The file will carry necessary instructions about how to print the object and what should be the layer thickness.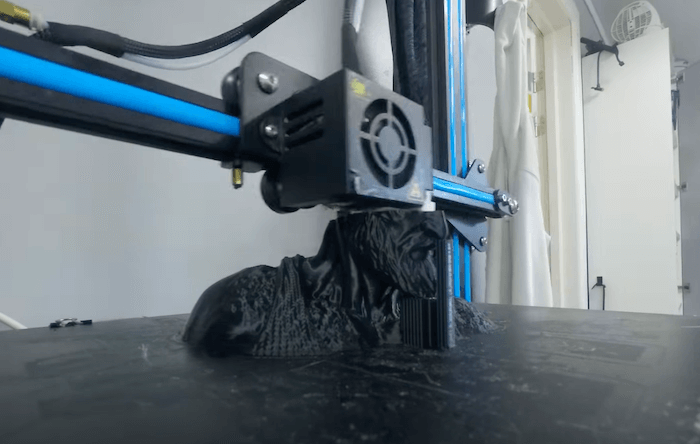 For 3D printing the finished figures and assembled parts, you can use LCD as well as an FDM 3D printer. If you want to create a durable product and non-detailed parts, an FDM 3D printer will work best. However, for a complex object, an LCD 3D printer can offer you the best result. The printing process will vary.
In the case of an FDM 3D printer, the model's surface is created by dots but when combined together they will look like a layer made of dots. This machine utilizes plastic filaments, and a heated nozzle melts the filament and extrudes it layer by layer on the build platform. Coming to the LCD 3D printing, the printer utilized a UV light source and an LCD panel to process the light for resin curing. If you are producing small objects, then use an LCD 3D printer.
If the action figure's size is large or you are making some delicate parts, you can split the figure into small parts. No matter what type of printer you are using, it will take a few hours to produce the objects or parts.
2.3, Assemble into a complete figure
Once done with the parts' 3D printing, it's time to combine those parts to create a complete figure. There are different types of post-processing techniques that you can use to perfectly reattach the pieces. You can go for attaching or blending. Attaching the parts can be done using adhesive, or you can use solvents, and in blending, you can use putties to fill the gaps.
As per the professional toy maker, you should rough up two surfaces that you want to stick together. This way, you will get some more surface area to apply adhesive, creating a stronger bond. For printing materials like PETG, ABS, and PLA, superglue or cyanoacrylate will work great.
2.4, Painted
Before painting, you need to do some post-processing work. One of the easiest post-processing methods is sanding. The process is similar to wood sanding. For this, you can start with low grit (150 grit) sandpaper and then gradually move to higher grit (600 or 2000 grit) sandpapers. Another method that you can try is vapor smoothing.
This method is useful if you have created an object using ABS material. Here the object is exposed to acetone's vapor in a highly closed environment. The hot vapor melts the object's outer layer, smoothening the object to produce a glossy look. Once done, the object is now ready to be painted. The entire painting process of the figurines can be divided into two parts, i.e., priming and painting.
Speaking about priming, it is a process where the object is coated using a good quality primer. Priming creates a perfect base for the painting job. After sanding, you can do the priming job. For better results, spry your primer in two coats. After applying the first coat, sand the object again and then apply the second coat.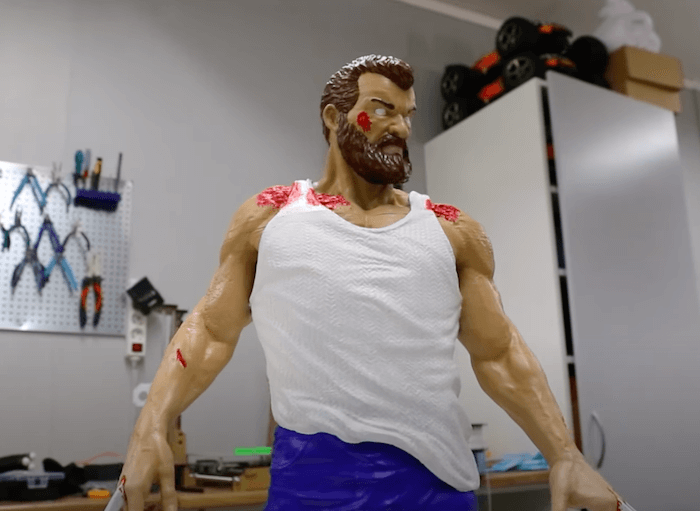 Once done with the priming, let the object dry. Now, you can paint the model. You can use a brush and sprays to apply colours. If you want to come up whit intricate designs, it is advisable to use a brush. IF you want to apply a single colour, then spray paint can be helpful.
You can use another method to paint the objects, i.e., Hydrographic or Hydro Dipping. In some cases, it is called "Immersion Printing Water Transfer Printing. This is a process where printed graphic designs are applied to 3D models. It can be applied to metals, glass, resin-made models, plastic, and more.
If you compare 3D printing with the traditional figure making process, you will find it a lot easier. 3D printing involves a few amounts of manual works. While in the traditional method, you use moulds for object making, a 3D printer can directly 3D print the figure. So, go for it now and save you time and money.
Chapter 3:
Analysis of the advantages of using 3D printers to make figures
It is a fact that 3D printing technology has come a long way after its introduction back during the 80s. Once considered as the method of rapid prototyping, 3D printing has developed to a stage where many different applications are perfect, covering the production of end parts. Popularly known as additive manufacturing, the technology now exists in the fast-changing environment, where new applications, equipment, and processes are being developed with time.
Even though it is quite popular in different industries, one of the most benefited industries is the toy or action figure making industry. Technology has changed the way the figures were used to produce earlier. It has made the entire process faster, cheaper, and smooth. Using an action figure 3d printer, you can quickly produce intricate models, which is impossible with the traditional figure-making process. Let's discuss some major benefits of using the best 3D printer for figure creation.
3.1, No need for lengthy prototyping
Creating prototypes can be a prolonged and expensive process. It can significantly affect your figure production process. However, using 3D printing, you can now enhance your action figure and toy development process as it enables you to create high-quality prototypes at a lower cost.
The traditional prototyping method is quite lengthy, and there is no guarantee that you will get an accurate prototype of the subject.
3D printing has converted the lengthy prototyping into rapid prototyping. The ability to develop durable, functional, and concept prototypes within a few hours makes this technology a perfect solution to move from ideation to production very quickly.
Speaking about rapid prototyping, it refers to the rapid manufacturing of prototypes utilizing digital CAD files. The models can be functionally and visually analyzed and tested during the development stage. Producing the final figure on a larger scale offers you a cost-effective way to test the performance and design. You may say that injection moulding is also a good option for this, but its tooling cost and inability to carry out faster design changes can significantly affect you.
3.2, Fast batch printing speed, improve production efficiency
3D printed objects can now be made directly from the CAD data within a few hours compared to the traditional model-making process that can take weeks. In hours, you can produce around 3 to 5 small action figures. Such a faster turnaround time will enable the manufacturers to enhance their time-to-market factor.
Besides, they can develop a superior product within a shorter time period. With the prototypes created by 3D printers, the designers can come up with iterations of the prototype regularly, enabling the testing of 10 to 15 new iterations of design at the same time. A business can easily design objects, manufacture them in-house using a professional printer, and then within a few days.
If you create a design of the object manually, then there can be a few errors. Besides, hand-made moulds are also challenging to create. But with 3D printing, one can create error-free models. What's more? You can easily change the design. When there is a low chance of errors, it will significantly influence the production efficiency. On the other hand, in the enhanced frequency of model design iterations, creators will have more time to improve the designs while offering them before the deadline.
3.3, No limitation and size limitation
Another great advantage of 3D printing is that the machines can create almost all things and sizes within the printer's build volume. In the case of traditional manufacturing, every new part or alteration in the design of the part requires a new mould, die, tool, jig, etc., to be manufactured.
When it comes to 3d printable figures, the figures' design is fed into a slicer program, required supports are added, and the printer starts its job. 3D printing has enabled the manufacture and creation of impossible geometries, for example, hollow cavities inside a substantial part, parts within parts, and more. Based on your imagination and creativity, you can also create almost anything using this technology.
Unlike traditional manufacturing methods, 3D printing lets you use different materials in your object, enabling you to mix and match different mechanical properties, textures, and colours. This also allows any type of user, even people with limited CAD experience, to create designs.
However, the print size can be the factor that may create issues.
But don't worry about this. You can easily create a small part of the object and then combine them to create the whole object. So, there is no such issue in using a 3d printer for action figures.
3.4, Can make more elaborate figures
When it comes to producing figures with a maximum level of details, you won't find a better option than 3D printing. The traditional figure production process can create low designs, leading to low-quality prototypes. Think about the cake baking process. Here all the ingredients need to be mixed together properly and then place in an oven and baked at a certain level of temperature.
If the elements are not combined properly, you may see air bubbles in the cake. Well, the same thing can happen with an injection or subtractive methods. There is no guarantee about the quality. Besides, the manual production process is not a perfect option to create a figure with fine details.
But 3D printing has made it possible. For example, no matter how intricate the design is, an LCD 3D printer can easily convert the design into a physical object. As the machine produces the object layer by layer, it further guarantees the enhancement of product quality and design.
The 3D printer uses the level of complexity that can be produced in physical shape through the conventional manufacturing method. You can print any parts having highly complex patterns and structures that can be robust and lightweight. You will get a perfectly optimized part.
The technology has allowed interlocking parts to work straight from the printer. As it is a layering process, the printing material can be easily applied anywhere. Besides, when it comes to customizing, you just need to change the model digitally. There is no need to go for additional tooling.
So, get the machine now and enjoy a faster production of high-quality and complex action figures.
Now create unique toys and action figure that will sell
With 3D printing technology, different toys can be effectively tested, and samples can be shown to your potential distributors and buyers. After that, the users' opinions about the sample prototypes can be easily incorporated in the next iterations. On the other hand, action figure makers can create multiple editions of one design using better materials with different ergonomics as well as features.
Like other major industries, toy producers can now adopt the CIP- Continuous Improvement Process to create action figures that can lead to great success. It can be said that 3D printing offers the figure manufacturers and designers the power and flexibility they need to design confidently and creatively.
3.5, Lower overall cost
When considering buying an FDM or LCD printer, the cost can be overwhelming, especially when some printers can use cost thousands of dollars. The possibilities to earn back more than your investment is real. You may not witness a crucial level of savings on the production of piecework. However, the stage of prototyping of new product can be made cost-effective using 3D printers.
If you consider the custom injection mould cost, it can cost you more than USD 5000, which not every business can afford. Now, tasking a good quality 3D printer to handle the prototyping work in-house can make you witness an affordable outcome. On the other hand, you will get a chance to manufacture items in-house, spending less money. Most of the advanced 3D printers come with cost-saving measures.
3.6, Completely DIY experience
DIY- Do It Yourself, this is what most people are now doing. No matter what the issue is, people are now giving preference to DIY solutions. If you want to create action figures, you can easily create the models you want. You don't have to hire any professionals here, or there is no need to assign your task to a 3D printing service provider.
When you have a quality 3D printer at your home, you can get the task done within a few hours. You might be thinking that learning 3D printing is a difficult task. However, the fact is, the process is easy. If you are not a creative person, you can download 3D model design files from different sites, and 3D print them using your desktop LCD 3D printer.
Besides, 3D printers are now more accessible than before and can be sued by different people. In comparison to the massive expense related to setting up the traditional manufacturing unit, a 3D printer will cost less. What's more? 3D printing can be an automated process. If your customers want something unique or an action figure of their own, with 3D printing, you can get it done. Just take a scan of the subject using a 3D scanner and convert it into a physical object.
Chapter 4:
Some well-known cases – 3D printed figures
4.1, Toy repair and distribution facility by some companies
You must have heard about the Toy Rescue project. Do you what that is? It has been seen that some well-known companies are now integrating 3D printing technology into their business activities. Dagoma, the well-known French 3D printer, has started the initiative named Toy Rescue. This project's real aim is to lower the number of toys and action figures thrown away with additive manufacturing. The project has made the process of damaged toy repairs simpler for all.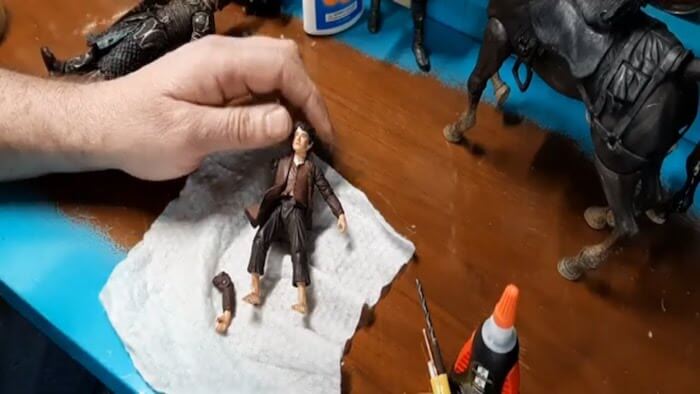 Some toys are not entirely defective, and some have missing and broken parts. So, one can reuse them by creating those parts again. The site lets users create new legs, arms, wheels, and other parts using 3D printing. The company identified the most missing and broken parts of the toys by analyzing the last 30 to 40 years' data. After that, digital STL and design files were created. Now, it is easy to get an ear for Mr. Potato and an arm for Spiderman.
All the toys have been made from plastic, and it is relatively easy to recreate them using an anime figure 3d printer. The parts can be produced using PLA, ABS, nylon, and other 3D printing material. For highly complex spare parts, you can go for resin-based 3D printing, for example, LCD 3D printing. Like Whirlpool, the toy manufacturers now can start to offer their customers a chance to create and get parts of the toys they have.
Well, some prominent names of this industry have already shown their interest in this.
For instance, Toys'R'Us has partnered with a 3D printing service provider PieceMaker Technologies, to deploy some 3D printers in the stores to let the customers create customized toys and action figures for their kids. In fact, this is an excellent heat for the brand.
4.2, Hasbro and Mattel
Mattel and Hasbro are the leading toy companies to implement 3D printing technology into the workflow. They have integrated the technology in a very innovative way. In Hasbro's case, the company started testing waters by partnered with Shapeways, a leading online 3D printing solution provider.
Besides, Hasbro has made some of its intellectual properties open source, for example, Transformers, Monopoly, My Little Pony, and G.I Joe. This has enabled fans to design the product legally. On the other hand, the company allows the users to choose their own price for the products they have developed, and the company takes a tiny percentage for this.
Hasbro has also partnered with 3DplusMe, to build a venture and let the children craft different action figures using their own facial structure. They can also use the licenses from 3DPlusMe and Marvel for face replication in 3D format. This a great way to create your own personalized hero.
Speaking about Mattel, the company is applying 3D printing using the "Thing Maker" 3D printer that is developed in partnership with Autodesk.
The device's cost is around USD 300 and can be operated using an app that is simple to use. Using this, one can design robots, dinosaurs, dolls, and more and then print them instantly. The software offers many features for easy customization, such as different types of textures and colours. The users can export the digital design STL file to the printer. As per the company, the printer utilizes PLA filament for 3D printing.
4.3, The designer uses 3D printers to create highly detailed toys
Hobbymax is a leading toy production company located in China. The company was established by Kiking, a well-known figure designer. He established the company in 2015. The company's primary objective is to design, develop, and manufacture models based on figures and characters from games, TV shows, and animated movies.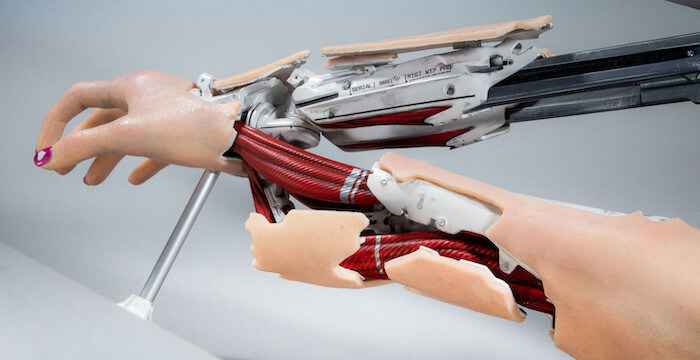 If you look at the work of Kiking, you will find that he is a fanboy with an outstanding level of attention to details. It may be noted that collectable figures are the work of art, and they are more valuable than the action figures. Before the model goes into the production process, it first goes through the prototype and then the development phases. Earlier, the cartoon models were made manually, which was very time consuming and labour-intensive task.
The designers shaped every figure from the clay converted into durable steel moulds that can be used for mass production. However, as they were using clay, the process took many months of mould development. On the other hand, the details were not visible enough. Besides, it was quite challenging to make some changes.
To solve such issues, Kiking, in 2016 decided to use the Vector and Perfactory series 3D printers made by EnvisionTEC. He integrated the machines in the production process with a hope of enjoying a significant competitive advantage.
The 3D printer utilizes Digital Light Process, a resin-based printing method. The process develops parts by projecting a UV light source onto resin or a vat of photopolymer to cure the printing material. 3D printing technology brings a lot of improvements in the model manufacturing process of Hobbymax.
The creative team at Hobbymax uses the best 3D design software tools, for example, Z-Brush, 3D MAX, Maya and more for 3D modelling making and then processes the design for 3D printing. Kiking has informed that the 3D printers have cut around a third of the time related to the manufacturing process, opening the company up to introduce new and intricate designs.
4.4, You can forget the production of gaming accessories
Consoles, gaming computers and games are a massive industry, but gaming accessories and the equipment-making industry is a crucial sub-market that is gradually witnessing rapid growth. The opportunity has not ignored by massive companies and 3D printing experts. You can now find different types of gaming mouse model online for free of cost, and the leading companies are now developing new gaming tools.
To understand this in a better way, let's take an example. IKEA has partnered with UNYQ to come up with super comfortable gaming equipment. UNYQ is a leading medical technology company and has developed ergonomic tools and accessories to effectively minimize strain on the player's body.
Keeping thin in mind, they developed biometric wrist support, that can align the players to the correct height based on the keyboard's position to lower the tendons' pressure. After that, the companies created a gaming keyboard accessory having pliable and soft vented keys.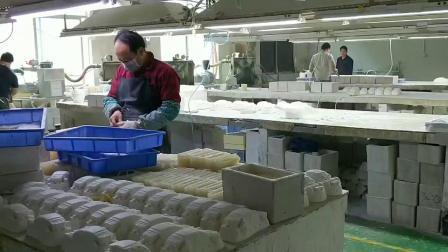 The design made the keyboard lightweight, and that felt significantly softer to touch. They also have a mouse accessory that offers 3D printed accessory that can correctly clamp the mouse cable in place. So, there will be no tangling issue. All the products are developed through advanced 3D printing systems of Carbon.
4.5, Build your imagination with TOYBOX
TOYBOX has made it super more comfortable to start 3D printing; it has developed compact 3D printers that are very easy to use. The machine can be operated through an app, and you can get the design of awesome toys using the app. You can 3D print those toys with just one click.
The company has also introduced the Creator Space, which lets users make models using the apps and tools. Talking about the printer, it offers 7x8x9cm of print volume. With 200 microns of printing resolution, it can offer 60 mm/s of printing speed. It has an extruder with 4mm of diameter.
As it has a touch screen, you can use the machine quite comfortably. The company has enabled kids to easily 3D-print their toys by offering an intuitive interface. They also have a vast selection of high-quality toys as well as the content. The machine lets you upload the models in OBJ, g-Code and STL formats.
3D printing time will depend on the geometry or design of the object you need to print. For instance, 3D printing a small ninja star can take around 5 minutes. On the other hand, 3D printing a bigger size model can take longer. For example, to create a Block, Buddy can take around4 hours as it has multiple parts.
Understanding the impact of 3D printing on the global toy industry
Some experts have stated that 3D printing technology is now encouraging consumers or users to adopt the 'DIY' approach to producing toys and action figures. They can quickly get it done using CAD digital design files. This statement is also broadly supported by the increasing use of 3D model platforms, for example, Thingiverse and MyMiniFactory.
Such platforms have allowed the users to download and share different model designs, and one can 3D print the objects at home using an LCD 3D printer. But is it pose a threat to figures production industry? The Michigan Technological University has conducted research that informed that buyers could easily save around USD 50 to 60 million every year in buying toys by creating toys at home.
But for the global toy-making industry, that was valued at USD 90 billion during 2017-18; then this doesn't seem to be that much of a threatening factor. Besides, 3D printing toys and action figures at home will not significantly affect the global toy industry in the coming years.
On the other hand, toy-making companies are now also using 3D printing technology to develop unique toys and action figures for consumers. This technology offers multiple advantages, like more comfortable and more creative or attractive prototyping, the faster launch of new toys in the market, faster and cost-effective customization and more.
Chapter 5:
How to buy a 3D printer for figures production
When it comes to buying a perfect 3D printer, you need to consider two critical factors, i.e., the printing technology and the printing material. Let's discuss some common types of materials that you can use to make action figures.
5.1, Common 3D printing materials for making figures
High toughness resin
High toughness resin is quite different from your standard resin. While the standard resin is fragile and can lead to snapping and cracking. But in case of tough resin, the material can offer you the properties you generally get in ABS plastic. The material is developed to be used in different applications that require a printing material that can easily withstand high-stress and strain. The objects 3D printed using tough resin can demonstrate around 56 MPa of tensile strength, and the modulus of elasticity level can be around 3GPa.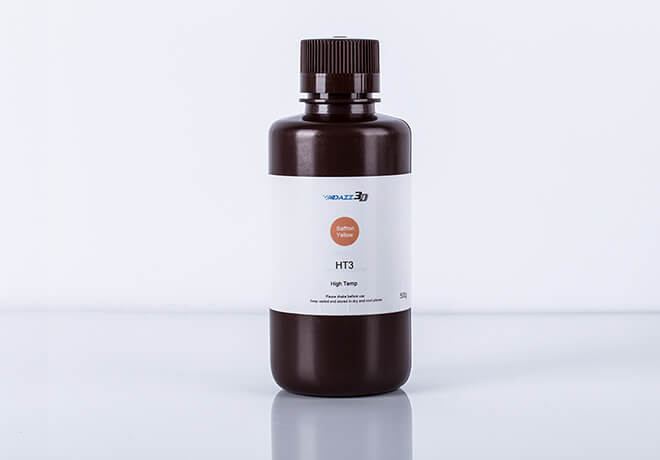 With a perfect balance of compliance and strength, tough resin is ideal for creating assemblies and functional prototypes that need to pass stress and strain tests. So, if you are making gadgets and wearables object, use this resin.
This resin prints at around 20 microns to 100 microns. It should be printed with adequate supports and don't print the material directly on the build platform as if it sticks; then it will be quite hard to remove from the build platform. If you are making large-size parts, you should increase the touchpoint size of the support structure.
After done with the printing, it is advisable to wash the 3D-printed object with IPA- Isopropyl Alcohol. But don't let the IPA object for more than 15 minutes as the IPA may make the model weak and flexible.
Remember that it is not suitable for making parts that require thin walls. The wall thickness should be 1mm.
PLA
Polylactic Acid is one of the most common filaments and quite popular in different industries. When used under the right conditions, PLA can be a biodegradable thermoplastic and is generally derived from different renewal sources, such as sugarcane and corn starch.
Different studies have proved that PLA filament is very easy to print. Compared to ABS, PLA supports a lower level of printing temperature. So, you can even use it without any heating bed. Another significant benefit of PLA is that the material doesn't produce odour while printing. But, remember that the model created using PLA can get soft after reaching a temperature of 60-degree C.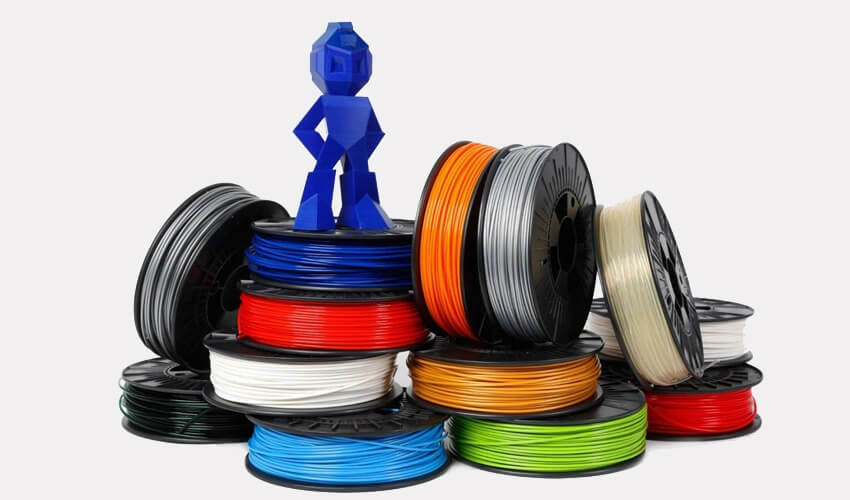 Nylon
Nylon is a type of synthetic polymer, and you can find it in many industrial applications. Compared to other filaments, nylon can be a top contender in durability, strength and flexibility. The best thing about nylon is that even before and after the printing, you can dye it. However, like PETG filament, nylon is hygroscopic in nature and can absorb moisture. So, you should keep the action figures made of nylon in a dry and cool place.
Like PLA, nylon is also easy to use. It can be printed at a temperature of 240-degree C to 260-degree C. In action figures making, nylon can be used to created functional prototypes. It produces an adequate level of tensile strength and also an excellent material to created flexible parts.
PVA
PVA- Polyvinyl Alcohol is made of vinyl alcohol through the esterification process. The material is non-toxic in nature and also odourless and colourless. So, if you are making toys for small children, then PVA can be the best option. PVA comes with some fantastic characteristics that decide how it is utilized. For instance, PVA is a biodegradable material and can easily dissolve in water. So, it is widely used in product packaging.
It's printing temperature is 185-degree C to 200-degree C, and in action figure production, it is generally used for creating a support structure for resin print. The material can be printed at 30mm per second, and it is not compulsory to use a heated bed for this. If you are using a multi-extruder printer, you can use both PLA and PVA to develop an intricate print.
PC
PC- Polycarbonate is considered as one of the most robust filaments in the 3D printing industry. The material is highly durable and can easily withstand a higher level of heat and physical impact. In some tests, the models made of PC withstand around 110-degree C of temperature. As the material is transparent, it is widely used for making screens of electronic display, scuba mask and more. As the material is little flexible, it can be bent to create a flexible object. Like other filaments, it also demonstrates a superior level of durability, flexibility and strength. It's printing temperature range is 270-degree C to 310-degree C.
5.2, How to choose and buy a 3d printer
One of the most crucial questions is that people always ask experts is how to choose the best 3d printer for printing figures? This is because the market is full of different printers types, and there are also many things to consider while buying one. Even though your budget can be a significant factor in getting a 3D printer, you need to consider some crucial things. To help you out on your journey to buy a perfect 3D printer, we have listed some crucial points. Have a look.
5.2.1, The types of 3d printer you need
The first most crucial thing you need to decide is which printer you should buy, an FDM 3D printer or an LCD printer. They offer a good result, but their printing process varies. Let's discuss these two types of printers in details to get a better idea.
LCD 3D printer for resin
The LCD 3D printers are the best resin-based printers and work using a UV light source to cure resin to form layers. An LCD display panel will shine UV image, processed through the panel into the resin, and create a solid layer. After done with one layer, the print platform will rise up a little to start creating the next layer.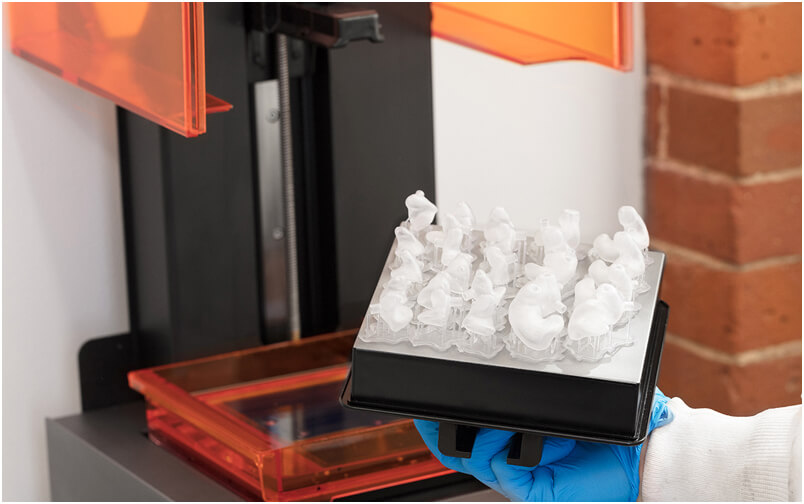 As per different studies, an LCD 3D printer can let you print 3D models with incredible details that you won't get with the FDM 3D printing. Besides, the end result tends to require the least amount of post-processing tasks to offer you a perfect finished product. To help the technology in a better way, here are four major things about an LCD 3D printer that you need to know.
It has a tank that will contain high-quality liquid resin. The resin is photopolymer in nature and reacts when coming into contact with a light source/.
The build platform of the printer is completely engrossed in the task. Based on the printing requirement, the platform will move downwards and upwards.
Every LCD 3D printer has a UV laser that cures liquid resins.
You will get an interactive UI (User Interface) that will work as a control system for the machine.
If you want to create quality models with super fine details, an LCD 3D printer will work great. Another best thing about such printers is they can support different types of resins, such as castable resin, transparent resin, durable resin, standard resin, heat-resistant resins, and rubber-like resin and more.
FDM 3D printer
FDM- Fused Deposition Modelling is the most common 3D printing method that the beginners are generally introduced. When it comes to making durable and bigger size models, you can use FDM 3D printers, but the object may lack the details you get with LCD 3D printers. An FDM 3D printer uses thermoplastic filaments. Such filaments become flexible and pliable when heated at a certain temperature level and then solidify when cooled down.
Talking about the printing process, the filament is loaded on an extruder that pushed the printing material. After that, the material is heated in the hot-end to melt the material. Then the nozzle is extruded the melted filament on the build platform. Here an object is made in a layer by layer. The layers perfect adhere to each other and build the object.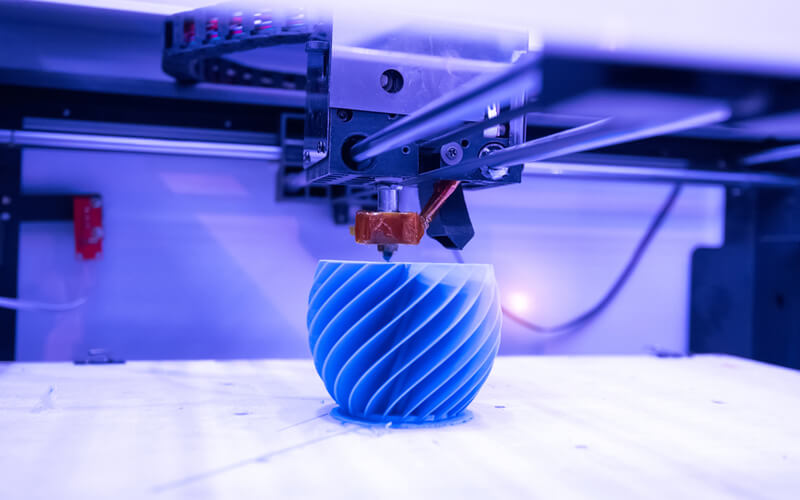 In case of an FDM 3D printer, you can use different types of filaments, such as TPU, PETG, PLA, ABS, Nylon and more.
An LCD 3D printer will be the best option for you when it comes to analyzing the quality. The LCD 3D printing produces robust laser, which offers exact dimensional accuracy. Besides, they can move in the XY axis to produce high-resolution models within a few hours. Besides, in terms of cost, LCD printers will cost lower than the FDM printer.
5.2.2, What is the size of the print
While buying a 3D printer, you need to consider the print size capability of the 3D printer. For example, it will be suitable for you to use an FDM 3D printer for larger size, and for smaller models, an FDM printer will work best. Dreambot3D has printers that support the different print size. Our ME-215 LCD 3D printer offers L215 x W135 X H200 of print size.
If you need more, then you can go for LG-550 mode with a print size capacity of L527 x W296 x H550. For bigger print size, you need to buy an FDM 3D printer. We have L-1000 FDM 3D printer that can offer 1000x1000x1000 mm of print size. Don't just look at the print size; you should also consider the printer's print platform size.
5.2.3, Choose a reliable brand
When buying a machine for 3d printing custom action figures, you should always give importance to the brand. You might be thinking why? There is no doubt that you can easily find cheaper machines from different brands, but they can't guarantee their machines' long-term and error-free performance. But a reliable brand can guarantee you about the performance.
As they have a solid reputation in the market, they offer the best quality machine to maintain their goodwill. You can take the example of Dreambot3D. The company is quite famous for its professional and cost-effective 3D printing solution. We produce 3D printers that come with enclosed structure and can operate smoothly at a higher speed. Besides, we also offer quality and faster after-sale services.
5.2.4, Safety configuration of the machine
As they are electronic devices, the 3D printers can create issues. For example, some mechanical parts, such as belts, motors and gears of the printer can create injury. The printers also have a moveable build platform that can lead to industry. On the other hand, the extrusion tip is very hot, and the temperature can go up to 220-degree C.
This can create burn risk. Furthermore, as you will be using filaments and resins, they can release VOCs when processed. So, you need to buy a machine that has a fully enclosed structure to keep yourself protected. Dreambot3D's FDM and LCD 3D printers have maximum safety configurations and can be safely used by students.
5.2.5, Resolution requirements of the machine
As you will be making action figures, you should consider the resolution capacity of the 3D printers. So, what should be your choice? When it comes to buying a 3D printer that can produce a higher resolution, you can always go for an LCD 3D printer. For example, Dreambot3D's ME-345 and ME-215 LCD 3D printers.
While running at 20mm/h, the machine produces better resolution with up to 0.155 mm of thickness. Resin-based printers are suitable for small and detailed product. However, if the resolution is not a concerning thing for you, you can buy an FDM 3D printer to achieve bigger print size.
5.2.6, Consider whether the price of the machine is acceptable
Most individuals and industries are now using 3D printers for different purposes, including making toys and action figures. But not all the 3D printers the same. The features will vary from one printer to another. However, as you will be investing a considerable amount, you should make sure that the printer has some useful features, such as support for different printing materials, better speed, decent print size, easy to use a feature, fair resolution and more. This is where you can trust Dreambot3D to offer feature-loaded and easy to use 3D printers for years. Visit the official site now for more details.
5.2.7, Consider the supplier's after-sales service capability
Why does after-sales service matter? You might be taking good care of your printer, but as they are electronic devices and have many complex moving parts, they tend to develop some issues that can severely affect your 3D printing process. So, you will want to resolve the problem as soon as possible.
This is only possible if the manufacturer of the 3D printer has an excellent after-sale service. Choose a manufacturer and supplier who can offer prompt and 24×7 hour technical support so that you can keep the machine functioning smoothly for a long time. Dreambot3D offers such facilities to its clients.
5.2.8, Consider the service life of the machine
If you buy a 3D printer by spending around USD 10,000, you will surely expect that the 3D printers should be operated for at least 8 to 10 years. Is no it? As per the 3D printing experts, a sound machine should have around 5 to 10 years of working life-span. While buying, ask the supplier about the expected life span of the machine. However, for better performance, you can go for 3D printers of Dreambot3D.
5.2.9, Consider the maintenance cost of the machine
The maintenance cost of a 3D printer can significantly affect your expenses. But with a good quality 3D printer, you will face lower maintenance cost as they have durable and high-quality parts that will work smoothly for years. However, it is advisable to take good care of your machine so that you can avoid costly repair work. Besides, you should choose a supplier that can offer budget-friendly maintenance services, for example, Dreambot3D.
Keep all these things in your mind, and you can get the best and perfect 3D printer for action figure 3D printing. However, if you still have any doubts regarding 3D printers, please call us anytime you want. Don't buy a low-quality machine as you don't get the desired result.
Chapter 6:
Conclusion – Dreambot3D provides one-stop solution for figures making industry
When thinking about 3D printing, the technology's potential for the global toy-making industry may not be the essential thing to come to mind. However, things are changing rapidly, and in the modern consumer-driven market, where developing a better competitive advantage is a significant concern for all the toymakers, 3D printers offer different benefits.
The 3D printing offers faster production, time to market, potential to form new business models, better design customization and more. It has facilitated rapid prototyping with realist visual representation and a better level of accuracy. So, if you plan to start your own toy-making business, you can quickly get it done with good quality 3D printers.
Are you finding it challenging to find the best machine for 3D printing? Don't worry at all as Dreambot3D has brought you world-class 3D printers that utilize LCD and FDM techniques to create 3D models. Our printers are fast, and you can quickly get printers with different build area and print size capabilities. What's more? Our FDM printers support multiple filaments, offering you better flexibility.
They are very safe to use as they all come with a completely enclosed structure. Don't think much about the cost as all our 3D printers are budget-friendly.
As a leading 3D printing solutions provider, we also offer 3D printing design services to our clients. If you are looking for some unique designs for action figures, we can provide you with that.
We offer 4 to 5 days of faster turnaround on our printing services. To keep the process fast, Dreambot3D offers instant online quotes. All you need to upload your CAD, 3D model and STL file and after analyzing the design, you will get an instant quote from us.
We have everything to help you in starting your toy and action figure business. Just get in touch with us now to let get started with this.
How much does it cost to 3d print an action figure?
The 3D printed action figure's cost will vary based on the size of the figure and materials used for it. For example, you are using filaments; the cost will be little lower as the filaments are comparatively cheaper than the resins. However, a small 2- to 3-inch-tall customized figure may cost you around USD 10 to USD 25 to create. If you go for larger figures with 4 to 5-inches, then the cost can be around USD 50 to USD 80. But if you compare, you will find it a little cheaper than buying a new toy.
Can you 3d print Funko Pop?
Yes, you can. 3D modelling and 3D printing have made it possible to create any character you want. You need to create the model design using any 3D modelling software or scan Funko Pop figure to get the design. After that using an LCD 3D printer you can 3D print the figure. You can also use an FDM 3D printer, but LCD 3D printer will offer you smooth surface and better details.
Why are anime figures so expensive?
The anime figure makers spend money on high-quality material that is used to make the figures. Those materials are quite costly, and that affect the cost of the figures. On the other hand, they also focus on quality. Even though the costs are high, the quality and details you will get with the action figures will surely impress you. The cost of the Astro Boy anime figure is around USD 25,000. This particular figure is a dismantled Astro Boy with LED lights in his eyes.
How much does it cost to make your own action figure?
To understand this, let's take an example. Some sites offer services to 3D-print your own action figure. They charge around USD 40 for a custom head. The cost can go up around USD 140 for a custom action figure or two-pack. It has seen that the average cost can be around USD 100 for a single figure. So, if you want to make your own action figure, you should keep a budget of at least USD 200.
Can I 3d print myself?
Yes, you can. For this, you will need a 3D scanner and the best 3d printer to make action figures. For example, Dreambot3D's FDM and LCD 3D printers. To get the design, you can 3D scan yourself and use that design to 3D printing your figure.
Can I get an action figure made of myself?
Yes, it is now possible. 3D printing technology has made it a lot easier for all. You just need to get the right 3D printers for you, and you are ready to go. For best printers, you can get in touch with Dreambot3D now.
How do I start my own toy line?
If you want to start your own toy line, you need to be very creative to offer customized and unique toys. You can also get a license from the original creators of the action figures and 3D print those action figures to sell. 3D printing is the best machine to produce toys within a few hours. This has also motivated many individuals to start producing toys and action figures using their creativity. Just design the model, 3D prints it and sell it.
How do you make an action figure mould?
To make a mould of the action figure, you need to create a prototype of the action figure. Then place the prototype into a box. Make sure that the box has no leakage point. Then pour mould maker into the box. Let the mould maker set. Once done, carefully removed the prototype from the mould. Now you have a mould to create the action figures.
How do you make action figures with 3d printers?
Using an anime figure 3d printer, you can make your favourite action figure much faster. You can design the figure using a 3D modelling software or can use a 3d printer action figure template. After getting the design, slice it using a slicer program. Then feed the file into the 3D printer. Now, the printer will start the process.
What are action figures made of?
You can use different types of materials to create action figures. For example, if you are using an LCD 3D printer, you can use high tough resins as they are durable and can withstand a higher temperature level. In the FDM 3D printer case, you can use PLA, Nylon, PVA, and PC material.
How do you make a figurine of yourself?
For this, you will need a few tools, such as a 3D scanner, acrylic paint, a computer and a 3D printer. Obtain your design by using the 3D scanner and make the necessary changes using a 3D modelling software. Once done, use the 3D printer and 3D-print your figure. After the post-processing, you can apply the required colours on the figure.
How do you 3d print small figures?
Even though you can use an LCD and FDM 3D printer to create action figures, you should use an LCD 3D printer for small action figures. These printers are designed and developed to produce small size figures with super fine details, and they create a model by curing resins. The model made using an FDM printer may have a rough surface.
How much is a 3d printer?
The cost of the 3D printers will vary with types of machines you are buying. While FDM 3D printers will cost you more, an LCD 3D printer is budget-friendly. However, you can get a good quality 3D printer for action figure making, within USD 2000 to USD 25,000. For more details, you can get in touch with Dreambot3D now.
How do you operate a 3d printer?
It is easy to operate a 3D printer. For this, all you need to good 3D modeling software and slicer program that will direct the 3D printer how to work. Before starting the process, load the material into the printer and turn it on. The printer will automatically start making the model.
How do you paint a 3d printed figure?
You can paint your 3D printer action figure by hand or using the sprayer. However, before that you need to create a base for painting and for this you need to apply primers. Once done, you can apply the paint. Use waterproof paint for best result.
How long does it take to make an action figure?
It will depend on the size of the figure and the machine you are using for 3D printing. For example, an LCD 3D printer will work faster than an FDM 3D printer. Besides, to create a small object, an LCD 3D printer can take around 30 minutes to 1 hour. However, 3D printing is the fastest method to create action figures.
Can you 3d print Gunpla?
Yes, you can. But it will be better for you to 3D print different parts of Gunpla and then assemble those part together. The figure's design is quite complicated, and you may face an issue while post-processing the entire model. So, divide the entire figure into different parts.
How do you smooth a 3d PLA print?
For to smoothing your PLA print, you can apply sanding. The best method here is to utilize multiple grits of high-quality sandpaper. You can start with 200 grit sandpaper and then gradually move to 4000 grit sandpaper. Sanding in a circular motion will work great. Don't use any power tool, as the high-level vibration generated from vibration can melt the plastic. After sanding, you can apply paint to get a perfect finish.