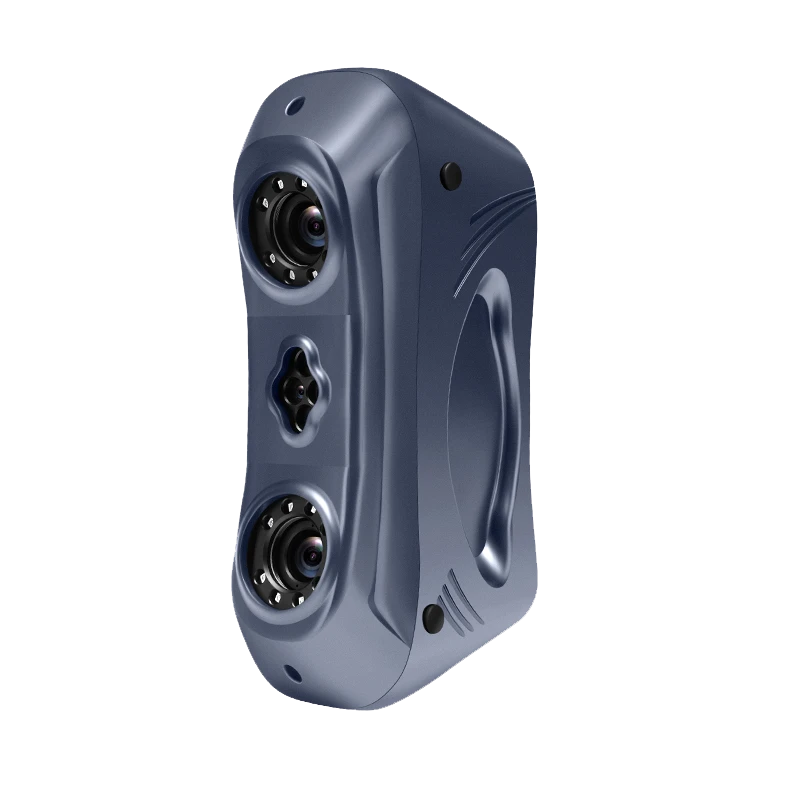 A 3D laser profile scanner measures the distance between the object and the scanner after projecting a laser beam onto an object's surface. The scanner typically projects a laser light pattern onto the surface of the object using a laser line or dot projection technology. After being reflected back to the scanner, the light is then caught by a sensor, which calculates how long it takes the laser light to return.
The scanner may create a point cloud of the object's surface by traveling around and taking several measurements. The surface of the object is represented by a collection of 3D points known as a point cloud, which can be used to model the thing digitally.
The accuracy and resolution of the scanner are dependent on a number of variables, including the laser strength, the sensor technology, and the distance between the scanner and the object. The scanner can be handheld or tripod-mounted. The final 3D model can be applied to many different tasks, including quality assurance, reverse engineering, inspection, and even 3D printing.
Parameter
| | |
| --- | --- |
| Product model | T22+ |
| Scan mode | Handheld scanning |
| Scanning accuracy |  2020000 times |
| Volume accuracy | s    360mm, * positioning with the help of mark points |
| Space point distance | 0.2mm ~2mm |
| Single chip scanning range | 300x250mm |
| Depth of field | ±360mm |
| Scanning speed | 14 beams, 480000 points / S |
| Light source | Class II laser (eye safety) |
| Splicing mode | Feature stitching / mark point stitching |
| Texture scanning | support |
| Working center distance | 400mm |
| Special scanning object processing | Transparent, reflective, individual dark black objects can not be directly scanned, need to spray powder first. It is necessary to add shelter to avoid strong light interference |
| Outdoor operation | OBJ,STL,ASC,PLY,P3,3MF |
| data format | Support the output of direct 3D printing model |
| Printable data output | 1.13kg (including transmission line) |
| Scanning head weight | Win7, win8, win10, 64 bit |
| System support | Graphics card: NVIDIA gtx770 and above, video memory: > 4G, |
| Computer requirements | processor: i7 and above, Memory: 16g and above, port: high speed usb3.0 |
Application
Features
Detail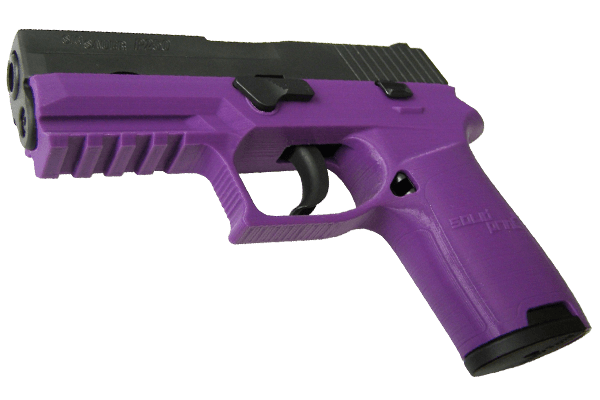 3D Laser Profile Scanner
We provide sample testing service, allowing you to check the working quality of our 3D scanner before placing an order
3D Laser Scarner Accurracy
A 3D laser scanner's accuracy is influenced by a number of variables, such as the scanner's type and quality, its proximity to the object being scanned, its size and complexity, and the environment in which the scan is being conducted.
High-end 3D laser scanners are typically able to record details with an accuracy of less than a millimeter, or "submillimeter" accuracy. However, accuracy may suffer as the object's complexity or the distance between the scanner and the object grows.
It is significant to remember that the software utilized to handle the scan data can also have an impact on how accurate a 3D laser scanner is.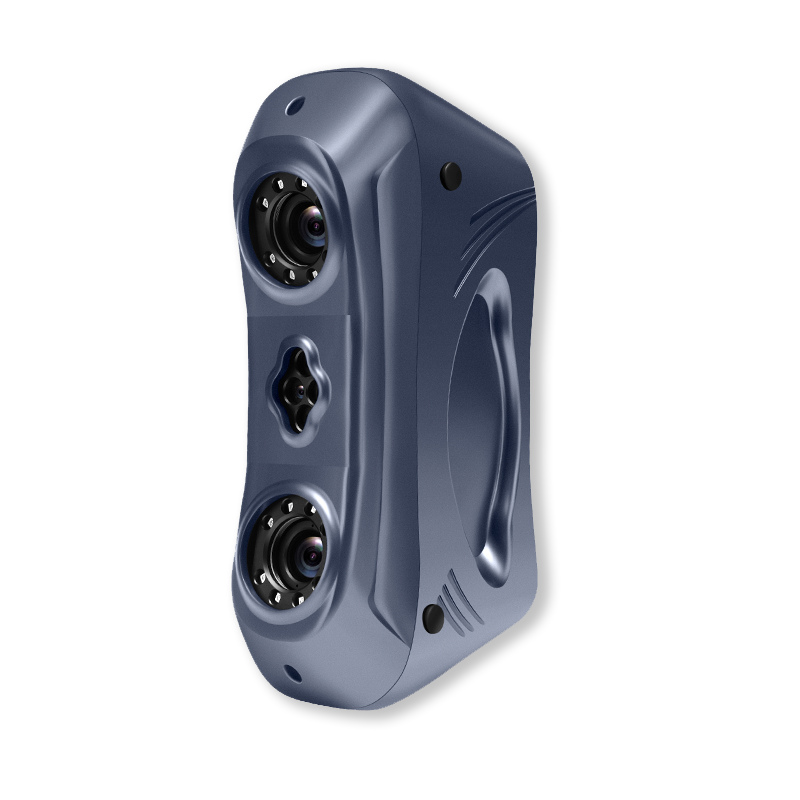 This 3D laser scanner has a small body but is equipped with strong capabilities. It is lightweight and portable. With its sophisticated anti-shake algorithms, even prolonged handheld operation is not taxing. The scanner can be directly powered by a power cord, in terms of power supply.
Data output during scanning is made possible by the real-time visualization function, and the scanning effect can be seen in real-time on a computer screen. Data that has been scanned is accurate and reliable, and it can instantly fill in any gaps.
Physical things can be converted into models by simply scanning them, simplifying the time-consuming modeling procedure and making it simple to collect 3D data of physical models.
The scanner includes a variety of scanning modes and functions, including single line laser mode, fine mode, and standard mode (which uses crossed blue laser lines in sets of seven) (suitable for scanning deep holes and dead ends). With the use of this scanner, measurement precision may be as high as 0.01mm, volume accuracy can be as high as 0.01-0.35mm/m, and a high-quality reproduction of the object's geometry and surface features is possible. Repeated measurements of the same workpiece produce reliable, consistent data throughout time.
This 3D scanner is a high-performance scanner that enables precise, high-resolution 3D scanning of objects of all sizes and shapes. Its ergonomic design makes it easy to handle and use, while its advanced software provides users with a range of tools to edit and enhance scan data. The scanner is suitable for a range of applications from reverse engineering and product design to cultural heritage preservation and virtual reality. Overall, it's a great investment.
This is an excellent 3D scanner that can capture accurate and detailed scans of objects of all sizes. Its versatile scanning modes and high-resolution scanning capabilities make it the perfect tool for professionals in various fields, including engineering, design and art. The scanner is easy to use and comes with advanced software that allows users to easily edit and enhance scanned data. Highly recommend it.
A 3D scanner is an effective technology that can swiftly and precisely take high-quality 3D images of items. It is the ideal tool for professionals in fields like design, engineering, and construction because to its long-range scanning capabilities and unique scanning modes. Users can edit and analyze the scanned data using the scanner's sophisticated software, which is user-friendly and included with the scanner. The Faro Focus S 350 is unquestionably a 3D scanner worth taking into consideration if you're looking for something dependable and adaptable.
Dreambot3D 3D printers for your choice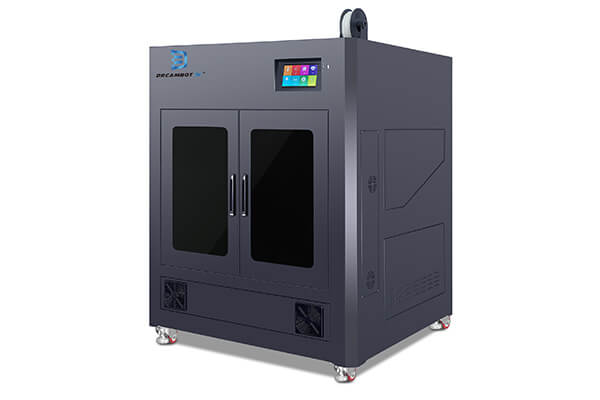 The L-800 3D printer has a printing volume of 800*800*800mm suitable for industrial printing applications that involve heavy printing like aerospace, construction, etc.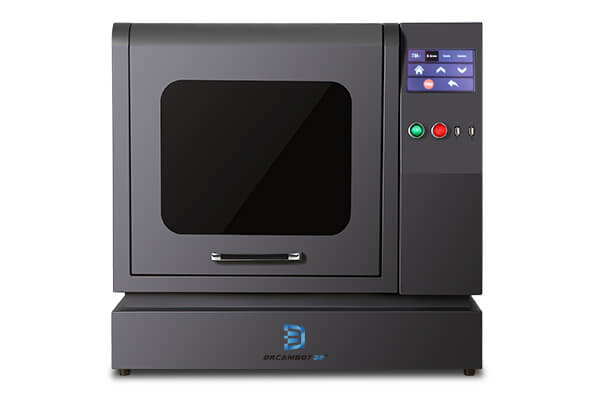 The 3D-345 3D printer has a printing volume of 345*195*335mm suitable for small printing applications like jewelry making, handicraft, personalized printing, etc.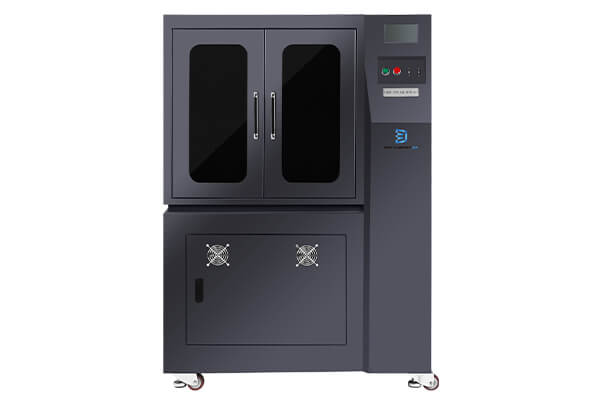 The DB-550 3D printer has a maximum printing volume of 527*296*550mm suitable for commercial and industrial printing options, like construction, advertising, robotics, etc.
3d laser scanner FAQ Guide