3D Printer for Making Shoes
3D printers for making shoes make different designs, sizes and colours of shoes. The 3D printer for making shoes is widely used in the footwear industry. The 3D printer allows you to make accurate and comfortable shoes.
How 3D printers work for shoes
3D printing of shoes allows industries such as the fashion and footwear industries to make 3D printed shoes and 3D printed shoe soles. 3D printed shoes can also be made personally to enable you to unleash your creativity.
Popular shoe brands now create customized 3D printed shoes with the industrial 3D printer.
The 3D printer can now make the latest styles of shoes to hit the market much more quickly. Therefore you do not have to rely on cheap outsourced labour.
If you run a small shoe company, the 3D printer will allow you to manufacture their own original designs on your premises, therefore cutting out transportation and storage costs and taking back full control over quality. Shoes 3D printers are affordable, save you a lot on production costs and provide a return on investment.
Dreambot3D 3D printers are perfect for the requirements of the footwear industry.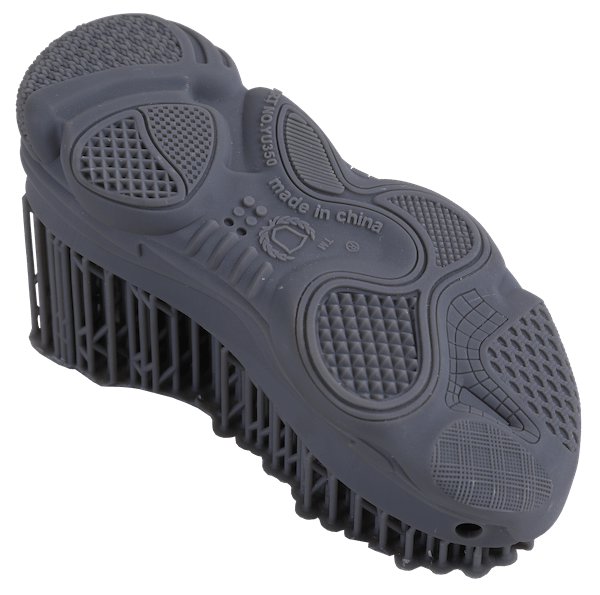 Don't know how to choose a model?
Are you confused about how to choose the correct model and type of 3d printer? We support 24/7.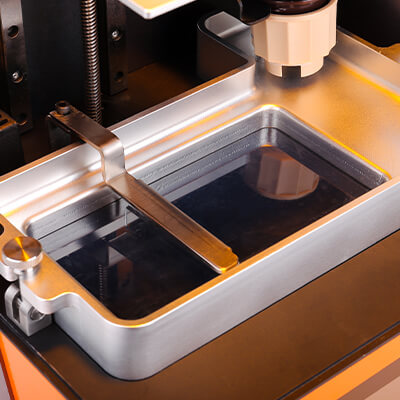 4K black-white industrial screen, 0.01-0.05mm layer thickness accuracy, more accurate printing of details.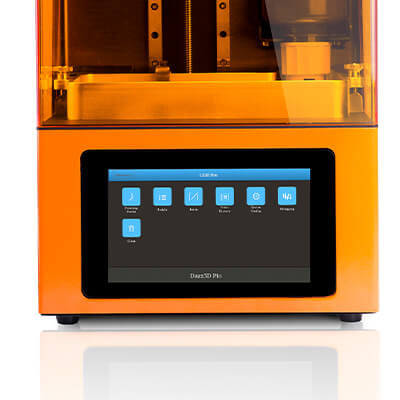 All 3d printers are equipped with PLC control system as standard, makes the operation more convenient, and reduces the error.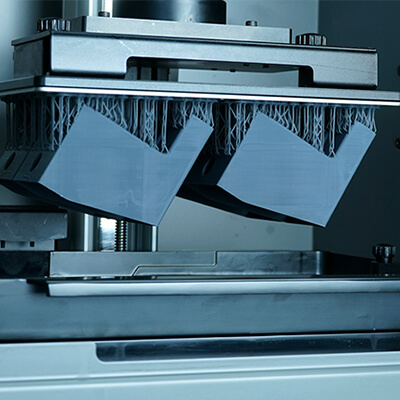 Large printing size, 20mm/h printing speed, complete your printing tasks faster.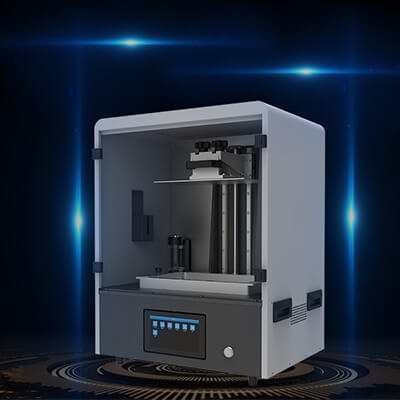 The all-metal one-piece shell reduces resonance, makes printing more stable and improves printing accuracy.
I manually make shoes for clients but I recently bought a 3D printer from Dreambot3D for printing shoes. I've printed different designs for testing. Will start printing for sale very soon. Printing shoes is helpful.
3D printed shoes are very comfortable because they are fully customized to the person's feet, the 3D file is made from scanned data. Printing customized shoes with the 3D printer is somewhat easy.
I have created a couple of 3D printed shoes with my new 3D printer. As a fashion designer, I get creative a lot and in order for me to put my creativity into play, the 3D printer has helped with this.
3D printers for making shoes have really changed the manufacturing process. It is easier to create organic structures with additive manufacturing than with a traditional process. I would recommend this.
It is obviously a good way to create prototypes to work on designs of any shoes. 3D printing offers a great deal of possibilities when it comes to designing shoes. The level of printing detail is really commendable.
We produce custom shoes with our 3D printer from Dreambot3D. These shoes are easy to wear. We have a number of samples and we are ready to make more custom designs based on customer orders.
How 3D printers are used in the shoes production industry
Shoes 3D printer buying guide
Finding a pair of shoes that feel super comfortable no matter how long you are using will be a reality, thanks to 3D printing. No matter what types of shoes you want, if you have the best quality 3d printer for making shoes, you can create a pair of shoes for your own using digital design files of shoes that you can download from the internet.
But how to buy the right printer? Well, to help you out with this, we have created this shoes 3D printer buying guide. Here you will get to know all the things related to 3D printing in the shoe industry and how it changes the industry. So, keep reading to discover more.
Chapter 1:
The impact and changes of 3D printers on the shoes production industry
With time, 3D printing is slowly being incorporated into different industries, and the global fashion industry is no exception to this technology. 3D printing has opened up for creative possibilities, solutions, and more. You can witness the magic of 3D printing in jewelry to the custom design field. Now, another industry that is extensively adopting this technology is the global footwear industry.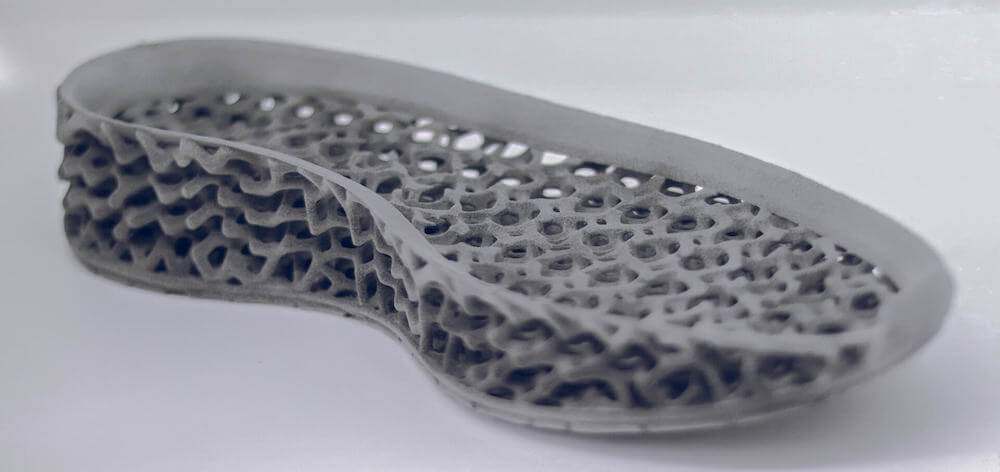 You all know that 3D printing in the shoe production sector has taken off over the past few years. Shoes are challenging items to produce and will take a lot of time, especially if you are creating customized shoes. However, using a 3d printer for making shoes, you can make it easier. 3D printing can be found in everything, starting from prototyping and detailing the shoes to prototype.
While there is still time to see a 100 percent 3D printed pair of shoes, some brands are now working for mass production through 3D printing. By partnering with 3D printing brands like Formlabs and Carbon, shoe companies like Nike, New Balance, and Adidas are getting more success in the industry. They are using 3D printers to develop uniquely-designed and customized footwear and individual components for foot apparel and shoes.
Thanks to the evolution in 3D printing, it is no longer restricted to athletes' shoes or those who are willing to pay more money to get the best quality footwear. Here, we will discuss how 3D printing in influencing the global shoe industry.
A little knowledge of history
Earlier, the shoemakers used to produce shoes entirely by hand. As their natures, footwears are considered as intricate items. Traditionally, they were quite time-consuming to produce.
Shoes manufacturing first began to take a new way during 1959s by introducing a shoe stitching machine by Lyman Blake and the lasting machine by Matzeliger. Such advancements led to a whole new approach to shoe production, letting the makers enjoy mass-production of shoes.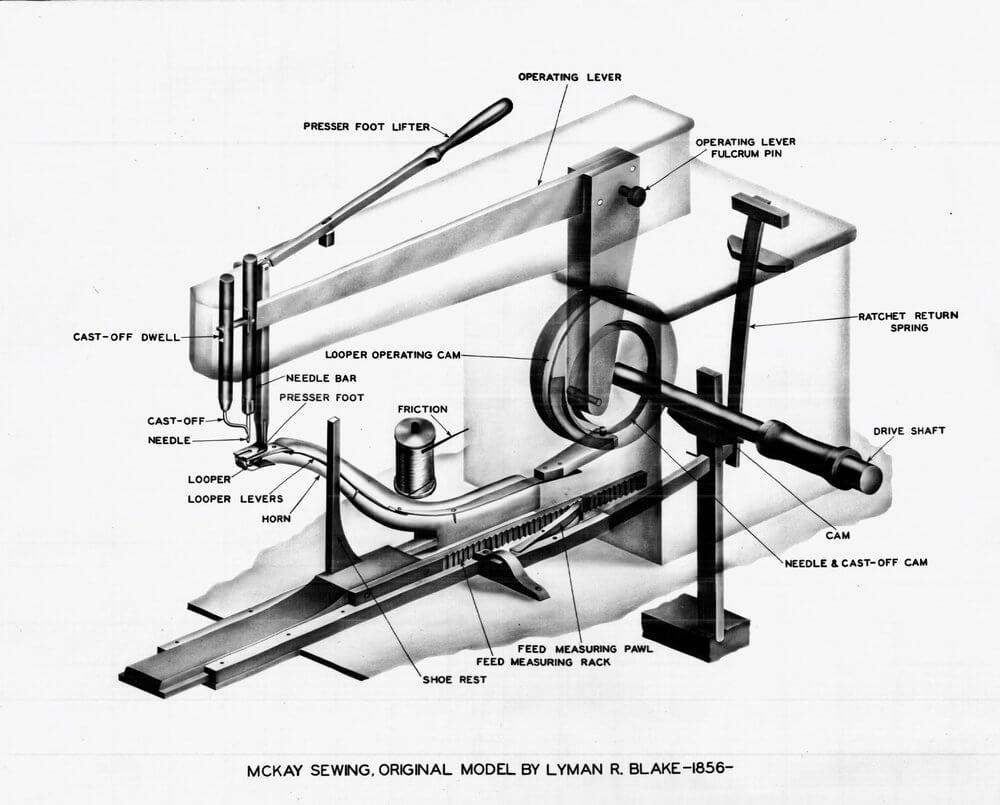 Today's scenario
Now, 3D printing technology is a well-established and cost-effective way for rapid prototyping. It was implemented to be used during the product development stage in the industry. However, looking at all the technical capabilities, it can be said that 3D printing can play a much more significant role in the shoe production process.
The most crucial contribution of 3D printing technology to the global shoe industry is the mas-customization. Custom-made products designed for exclusivity and ergonomics are now possible thanks to the changing additive manufacturing processes. Imagine how amazing it will be when you have a stylish and unique pair of brand-name shoes designed based on your requirements.
If you are using sport shoes, you may know that such shoes call for extra requirements. These are durability, stability, and control. These factors can be easily achieved by the right choice of materials and sophisticated design. These are the core qualities of 3D printing.
On the other hand, using a 3D scanner makes it relatively easy to create custom-fitted and comfortable shoes for sportspeople. This will significantly enhance the athlete's control in the fined, and the shoes will automatically get adjusted with the movements.
For all such reasons, well-known companies are now investing their money and time to produce 3D printed sports shoes.
Why are a more significant number of footwear brands adopting 3D printing?
As per the market analysis report, 3D printing footwear revenue contributes around 0.5 percent of the global footwear industry revenue. However, looking at the current trends, the figure is expected to increase by 1.5 percent of the global footwear revenue by 2029.
Even though the projected figure is looking a little encouraging, the figure will be small if you compare it to the industry's overall market revenue. So, some market experts have suggested that the 3d printed shoe soles will not replace the traditional manufacturing process, at least not for now.
However, they have informed that this can shoes 3d printer can be a crucial resource for the manufacturer as 3D printed shoes may become the largest segment in the field of consumer products 3D printing. Such types of evolution are projected to be driven by two major vital trends. These are:
The increasing focus on digital manufacturing
The ever-growing consumer demand for highly personalized products.
The demand for personalized products is growing
Talking about today's consumers' landscape, they are now demanding more personalized and customized experiences. On the other hand, the footwear companies let their customers choose shoes with limited personalization by choosing the color.
On the other hand, 3D printing has enabled footwear manufacturers to unlock a lot of customization options. All thanks to the printer's ability to create footwear tailored to the customers.
Even though the possibilities related to mass-customized shoes are still in the early stages, the companies have started developing different strategies to carry out shoe customization in mass. Very soon, both the producers and the customers will enjoy more options for customization.
There is an increased focus on modern digital manufacturing
Another primary driver for the use of the 3d printer for making shoes is the automation and digitization of shoe production.
Shoe manufacturing is a labor-intensive, multi-step, and manual production process. The process requires a number of highly specialized machines and workers to produce different pieces and then arrange them together to create the final product.
Keeping these things in mind, the manufacturers are now looking for innovative manufacturing process optimization methods. With 3D printing, shoe companies are now streamlining some shoe components, such as shoe soles.
Different from the conventional manufacturing process, it doesn't require any additional tooling for part making. This process involves creating 3D models and parts for the build platform using resins or filaments. A software application is used to automatically guides the printing process based on the design. That means the shoed production can be streamlined while lowering the involvement of manual labor.
All most all the significant shoemakers are now using 3D printing for molding and rapid prototyping applications. Besides, sine some few years, 3D printing is extensively used to create functional footwear components.
For example, manufacturing parts for sneakers are some successful footwear applications for 3D printing in the footwear industry. Some brands are using this advanced additive manufacturing technology to produce sneaker 3d printed shoe soles and midsoles, and some are experimenting with 3D-printed sneaker upper and sandal parts.
How is 3D printing helping companies?
Faster time to launch your products
One of the massive challenges in developing footwear is the cost and time required to produce sole unit molds. As you know, each shoe size needs a separate mold; developing a new mold will cost thousands of dollars. Besides, mold manufacturing is a lengthy process and can take a month. On the other hand, the communication gap between the factories and the brand can be influential.
Now, coming to 3D printing, it doesn't require any molds. Here, shoe parts can be developed by processing a digital design file, letting shoemakers develop new shoes to market. For example, the combination of automation, localized production, and 3D printing have enabled Adidas to launch new products to the market four times faster than conventional production.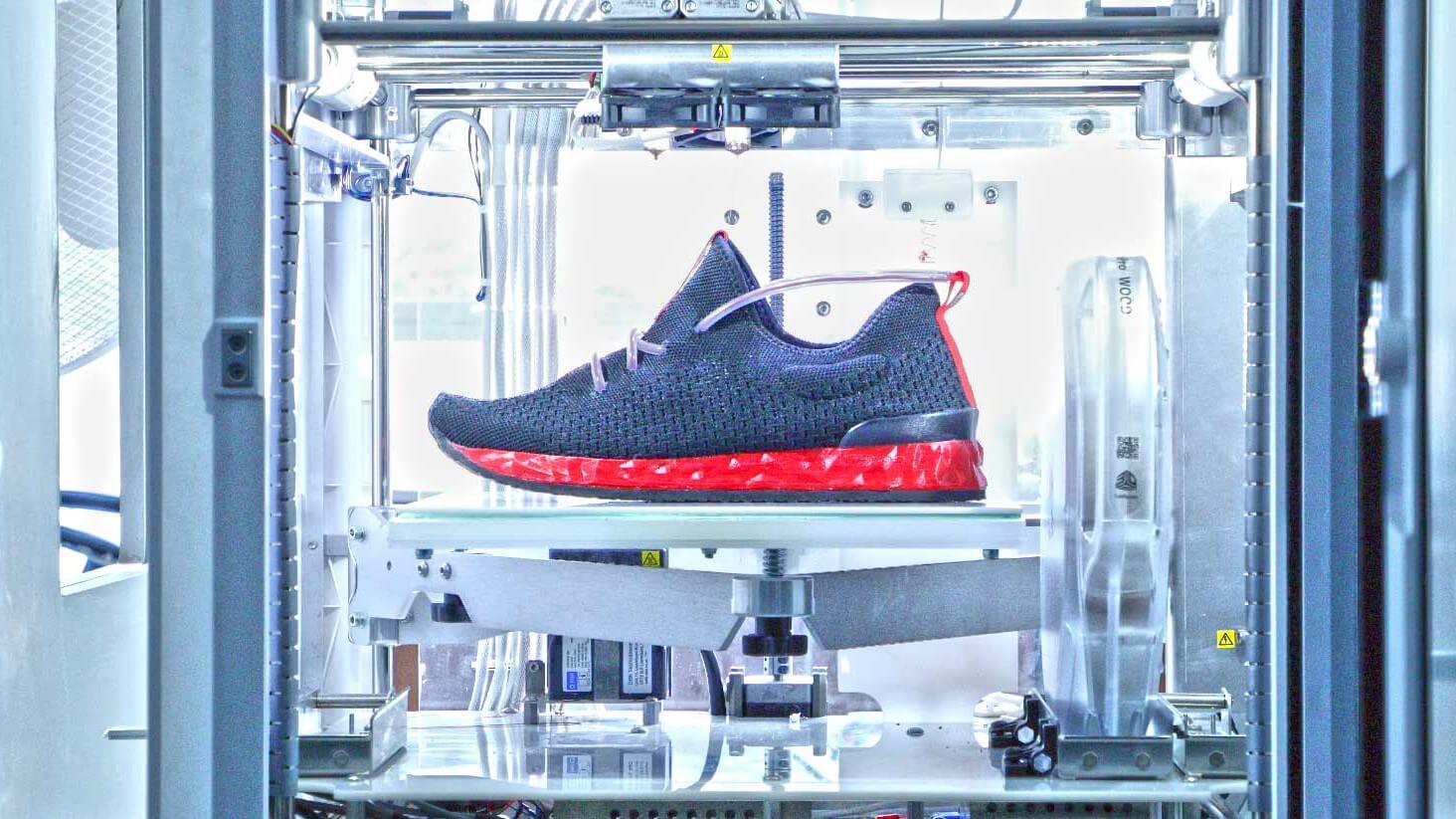 More innovative designs
3D printing technology has enabled brands to implement new shoe design features. For example, the midsoles. Previously they were used to be made as a solid piece. Now, with 3D printing, the performance of shoes can be significantly improved. Now, you can use lattice structures to create midsoles. What's more? You can now design the structure to achieve the desired densities for the midsole. By tuning the areas, you can correctly optimize the level of cushioning in the shoe.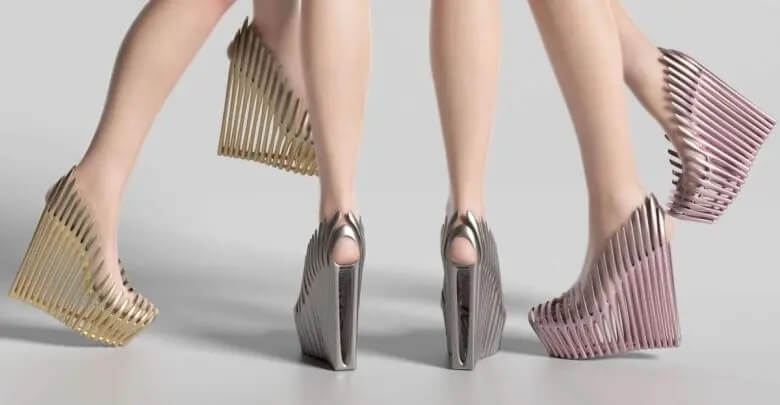 A significant level of customization
The choice can vary from one customer to another. You can't say that a single design will be perfect for all. With 3D printing, you can manufacture shoes designed to the feet of the user. How? To create a custom pair of sports shoes, shoe manufacturers generally use 3D scanners to measure the wearers' feet.
Taking the scanned data, the designers can produce a perfect design of different shoe components, such as insoles and midsoles, that will perfectly meet the customers' particularities. After that, the design is sent to the printed to produce the 3D object.
3D printed midsoles are the first consumer products that are mass-produced utilizing 3D printing. On the other hand, insoles are the first footwear products to be mass-customized.
These two significant trends, i.e., customization and production, combining with the explosive implementation of 3D printing in mold production and prototyping, will be the key factors to drive the global 3D printed footwear industry.
1.1, What is the original production process of shoes
Talking about the original shoe production process, to understand this, first, you need to know about the shoe sole making process. Shoe soles are made of rubber material. It is a combination of different rubber components. Based on the rubber outsole's performance requirements, synthetic and natural rubbers are appropriately combined with the curing agents, like peroxide and sulfur.
However, for this, the shoe industry should thank Charles Goodyear. Why? After years of experiments, in 1844, Goodyear managed to invent the processes to heat natural rubber, combining sulfur to produce shoe rubber. He named the process "Vulcanization." The same process is now used to produce shoe rubber.
Most famous brands, such as Adidas, Yeezy, Nike, Jordan, and more, use this process. You can use gum rubber, crystal rubber, and black rubber for this. Crystal rubber is 100 percent synthetic; black rubber has a sufficient amount of carbon and gum rubber, combining synthetic and natural rubber elements.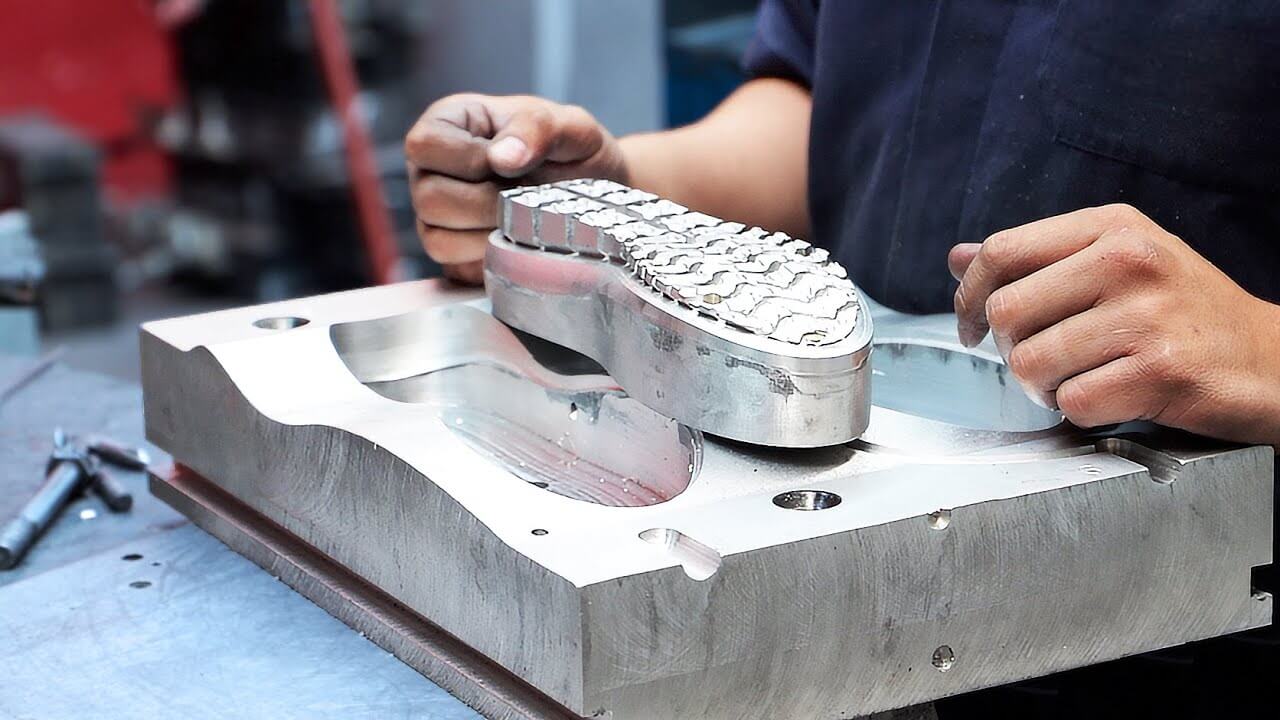 After getting the right rubber material, it's time to prepare the frame. The logo color is inserted inside the sole frame or mold by hand. Once done, the logo background color is added. Then raw rubber material is added to the primary side of the wall mold. When heat is applied, the rubber will start to expand. After that, the net plate of the mold is closed correctly.
Now, the structure is placed into the heated press. It is heated for around 3 to 5 minutes. After that, the maker removes the middle plate and clean up the "flash." Now, heal color and forefoot rubber is applied. Again, the mold plate is closed and is hot-pressed. This will perfectly combine the sides and bottom.
Once done, the uppers and outsoles are sent to the assembly line. The workers apply different types of glue and primer to every part. It may be noted that the outsole needs a different primer that can produce a robust bond. Once the cement and primer are dry, the parts are ready to be assembled. The workers choose the correct size outsole and upper and press them together manually.
They carefully align them and make sure that they are centered. After that, they flip the shoe and attach the heel into the right position. The cement is tacky, so it may get repositioned. A metal tool is used to ensure the midsole perfectly follows the glue line. After that, shoes are sent through a chilling tunnel.
To ensure perfect bonding between the upper and outsole, the shoe will move through three pressing operations types. These are the side press, toe & heel press, and downward press.
This is the process of how shoes are made manually. As you can see, the entire process is carried out manually and can a lot of time. In fact, some shoes may take a month to come to the market. However, the introduction of 3D printers in the shoemaking industry has made production faster. Have a look at how it is influencing the industry.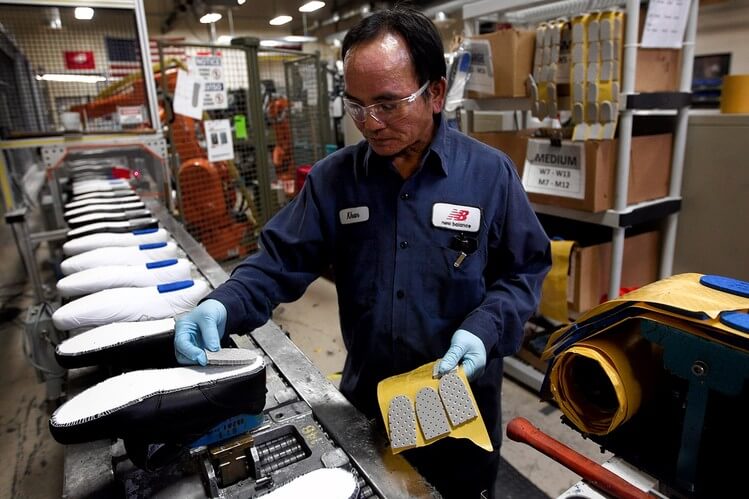 1.2, What processes can 3d printers replace?
From design to the final product, producing perfect shoe molds is a crucial part of shoemaking. And the process of making molds for shoes, from manual at the earlier period to 3D printing to CNC engraving, the cost and time related to manufacturing a pair of shoes have reduced. Traditionally, the material is carved with wood, and that takes more time.
On the other hand, it ultimately depends on the craftsman's skills. When the CNC machines were introduced, the material was replaced by a wood-like material. But there are some drawbacks to this. For example, the process produces dust pollution, and it is quite challenging to engrave the intricate pattern.
However, it is the time of Industry 4.0, and 3D printing is now changing the production process. With 3D printing, you can now quickly print shoe molds and models. On the other hand, the material used to create molds and mode is resin.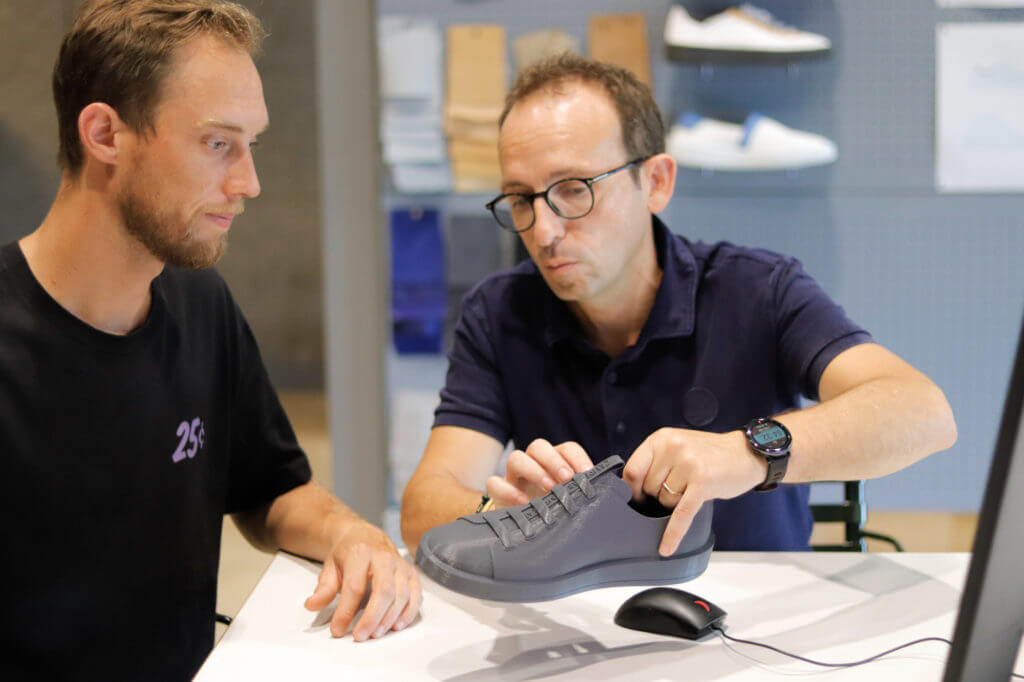 How are molds created?
The molds for shoes are first designed using a CAD software tool, for example, Fusion 360 and AutoCAD.
Once done, the design is saved in a format that the printer can read. The most common format is the STL file format. After that, the digital design is sliced into G-code.
Then, the file is sent to the 3D printer, and it starts printing the molds layer by layer.
These molds are then attached with shoe uppers to create the final product. Compared to the manual process of mold making, you can make mold within a few hours and use different materials. For example, ABS or though or flexible resin. As you are making shoes, you need to make sure that the molds have a great detail level. That's why experts suggest using an LCD 3D printer that processes resins to create molds.
Another thing that 3D printing is replacing in the shoe production process is design. Now there is no need to draw out a design on paper. You can directly create the design using 3D printing software. Your design will be very accurate, and you can also change it whenever you want, without drawing the entire object again.
On the other hand, if you are making a customized pair of shoes for your customers, you can use a 3D scanner device to collect accurate measurements of the customer's feet. So, 3D printing makes the process comfortable and easier for you, and you should take maximum advantage of it.
1.3, What's the changes after the intervention of 3d printers
Shoe 3D printing was the first application to propel the imagination of a massive demographic of people, envisioning the idea to wear stylish and trendy 3D-printed products. Started by Janne Kyttanen, artists, designers, and visionaries worldwide have experimented with footwears that have been 3D printed. On the other hand, the utilization of 3d printer for making shoes for shoe prototyping is an ideal practice for the global footwear industry.
It has been used to produce patterns, molds, and shoe parts. As discussed above, mass production of mid-soles and mass-customization of in-soles are the two crucial things that propel the growth of 3D printing. Some experts have projected that 3D printing will cross US 400 billion marks very soon in the global footwear market.
As per the data, in the year 2018, the global footwear industry witnessed around USD 260 billion revenue, and it is projected to reach USD 4000 billion by the end of 2029. The market is expected to grow at a Compound Annual Growth Rate of 4 percent. So, 3D printing technology is expected to play a crucial role on multiple fronts, such as indirect manufacturing, prototyping, and more.
The evolution of shoe materials
Earlier, shoe mid-soles were produced from a rubber material, and the durability level was not right. Now, 3D printing technology has introduced new materials that can be used to produce different parts of shoes. Here, the ideal example can be TPU. In general, models printed using Thermoplastic Polyurethane come with some advanced properties.
As a result, you will get flexible, strong, and durable parts. Besides, you can add some extra features to your shoes by using such materials as energy return, shock absorption, and a high level of elasticity. On the other hand, if you want to create complex parts and flexible lattices, this material will work great.
Additive manufacturing in the fashion industry allows designers like you to unleash their creativity significantly. You can get some collections that will be personalized, unique, and surprise others with the products' geometries and shapes.
In the footwear industry also, 3D printing is gradually creating a perfect place. From sports shoes to futuristic footwear, 3D printing has simplified the process. It may be noted that not just shoes, the midsoles, and outsoles can also be 3D printed using a 3D printer. Let's know how major shoe manufacturers are using this technology.
Adidas
Adidas uses 3D printing for the first time in the year 2018. Well, that got a lot of attention from the competitors and other industries. Adidas proved that 3D printing could be used for series production, apart from prototyping. In 2018, Adidas manufactured 100,000 pairs of shoes named Futurecraft 4D using a 3D printer and Carbon's CLIP method.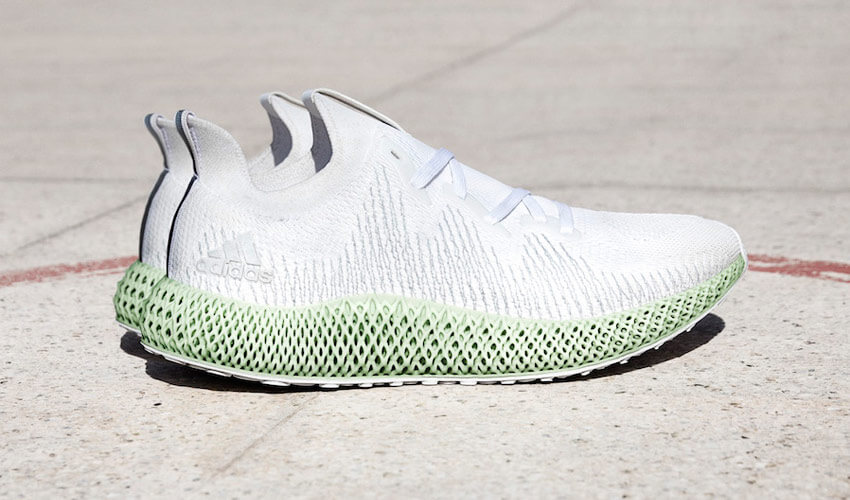 Taking about the CLIP, it functions by projecting U.V. images produced by a DLP through a U.V. transparent window below a liquid resin bath. The process looks quite similar to SLA- Stereolithography. The company informed that it helps them to attain a maximum level of flexibility. Adidas also has released the Alphaedge 4D 3D printed sneaker.
New Balance
New Balance, in 2015 partnered with 3D System to create a midsole using 3D printing. The company has named it DuraForm Flex 3d printed shoe soles. These are made of thermoplastic elastomer material using SLS 3D printing technology. The significant features of them are better flexibility and an excellent level of strength. As per the company, it has managed to produce complex structures that can offer better shock absorption. Besides, the company also has partnered with Formlabs to launch FuelCell Echo Triple trainers.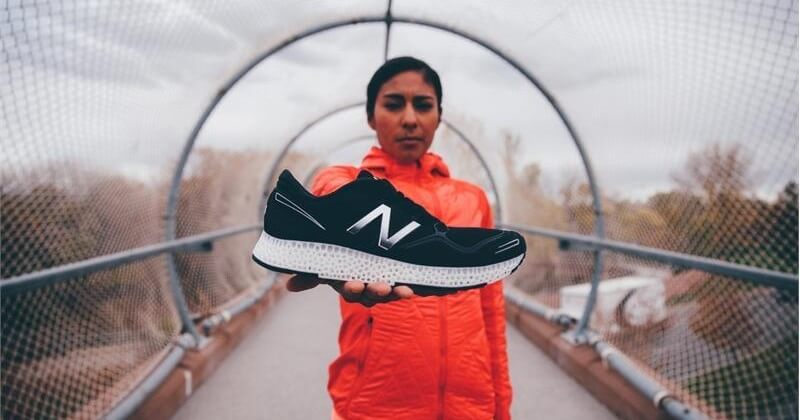 Reebok
Reebok has implemented 3D printing to create different types of soles for sports shoes in its manufacturing process. While all the parts are created using traditional manufacturing methods, the sole, called Liquid Speed, is developed through 3D printing. For the development, Reebok partnered with BASF and used the liquid polyurethane material for the soles production. The sole offers the shoes more durability and more excellent performance.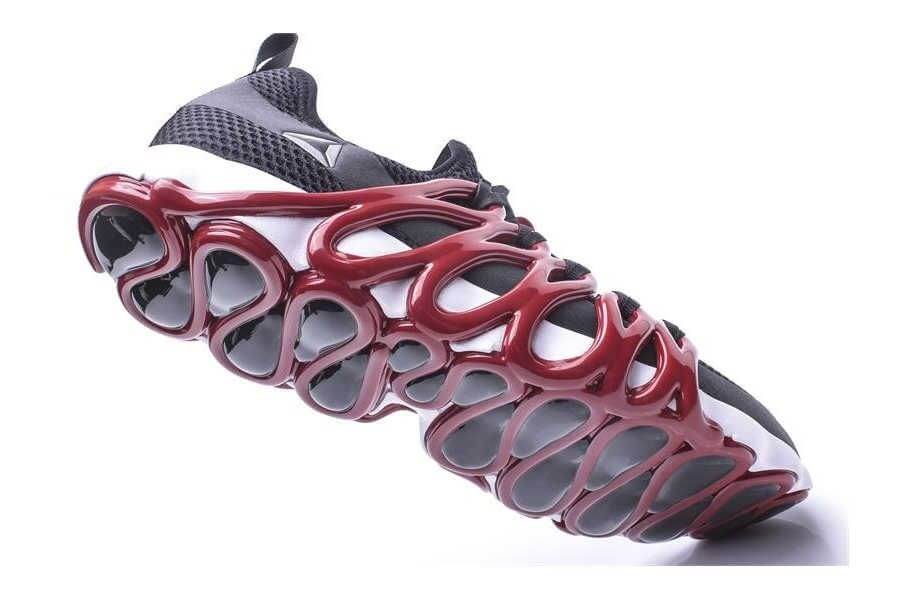 ECCO
ECCO, in 2019 introduced QUANT-U service for footwear customization. It has a 3D scanning process that the users can access, and using the data, the company produces 3D printed durable midsoles that will perfectly fit the users. The midsoles are 3D printing shoes parts made from silicone to produce a greater level of performance and cushioning.
This way, the company has managed to serve more people than before, as everyone now can get a perfect pair of shoes. The experimental concept store of ECCO's W-21 is now harnessing the real power of 3D printing to offer walk-in customers tailored shoes within a few hours. This is a three-step process. First, the customer's data is collected by 3D scanning.
That data will include foot length, volume, width, arch contours, toe spacing, and more. Once done, the collected data is then translated into a design file that a 3D printer can process. The digital design file is then sent to a 3D printer that will produce the object using silicone material. After that, the midsoles are used in the company's Flexure shoes so that the customers can get a perfect fit.
Prevolve
The company has been founded to offer minimalist shoes that can let the users walk and run naturally, and the shoes will support the moves. The producer utilized BioFusion Technology to manufacture 3D printed shoes that are custom-fit and flexible. After getting data off your feet, the company sends the data to the printer to produce the shoe with a sole having 7 to 14mm of thickness. The shoes are recyclable.
Iris Van Herpen
Herpen is a well-known 3D printing designer. In fact, she is the one who uses 3D printing to design the entire collection, from shoes to dress. The piece, which is quite popular, is developed in collaboration with Rem D Koolhaas, United Nude's founder. The designer's 3D printing design is inspired by the Banyan trees and made by using Stratasys's PolyJet 3D printer.
Nike
Nike is using 3D printing technology to iterate the functional parts much quicker. For example, Nike Vapor Laser Talon. This is the world's first football cleat create through 3D printing. Then the company developed the Nike Vapor High Agility cleat. As per the company, 3D printing, the company create, iterate, and test shapes that are not possible with traditional manufacturing.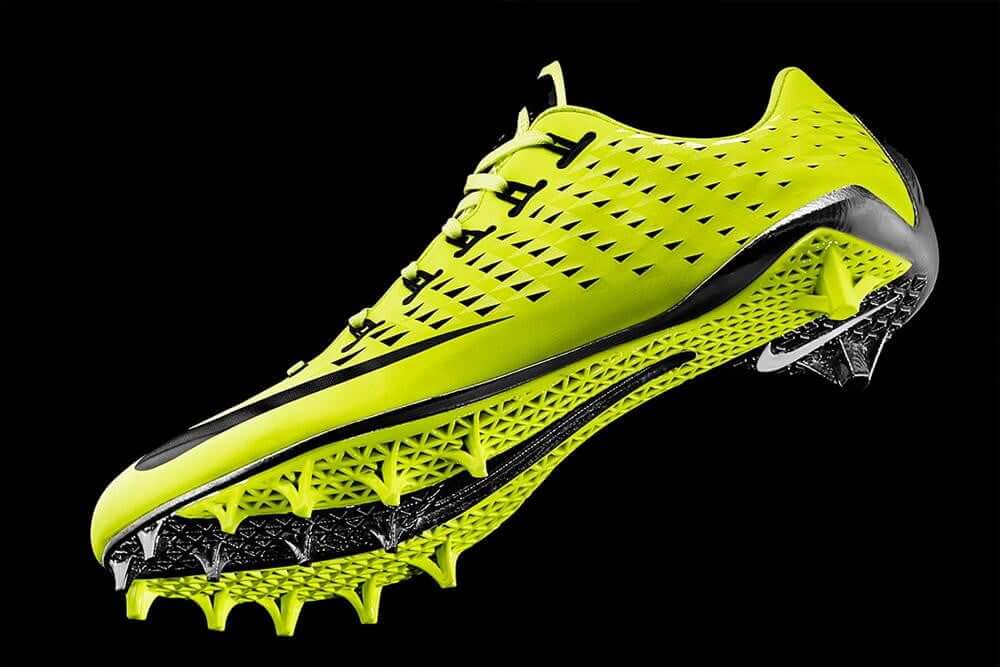 For this, the company used the SLS- Selective Laser Sintering process. Nike is also famous for producing good quality upper shoe components. Talking about an upper, this component covers the toes, the heel, the foot's side, and the top of the foot. Traditionally, they are made of textile, which is challenging for 3D printers to create.
But 3D printers now produce better uppers using flexible resins or filaments. For example, Nike the Nike Flyprint. It is created using TPU filament through SDM- Solid Deposit Modeling. It offers a better level of durability than woven uppers. Here, the layers are perfectly fused together to avoid frictional resistance.
Creating new opportunities in the industry
With the introduction of digital manufacturing and new material, 3D printing technology is now opening doors for many new and innovative footwear products. Currently, the technology is greatly facilitating the manufacturing of customized sandals and high-performance sports shoes. This enables the brands to speed up the time to market while trying out new designs and gifting their customers better customization options.
Rethink your production process
Like other industries, the 3D printing method can be utilized to create an innovative manufacturing process. It will offer more opportunities and possibilities for all companies. For instance, Feetz. This American startup unit manufacturers are stylish and comfortable to wear custom shoes. Besides, the company's work is not affecting the environment.
The company developed its own 3D printer, with the FFF- Fused Filament Fabrication method and their in-house produced 3D printing material, a polymer. To make the manufacturing process sustainable, they changed the manufacturing process. The company uses recycled and recyclable materials.
There is no water consumption, which has helped the company reduce the carbon footprint by around 60 percent. So, it clearly proves that by choosing 3d printing for shoes, you can change your existing manufacturing process and make it much better.
Are 3D printed footwears for everyone?
Well, if you consider the current situation, the answer will be yes. You can quickly get 3D printed shoes online. Shoe manufacturers are now collaborating with 3D printing service providers to come up with new designs using new materials. Apart from shoes, there are sneakers and slides for everyone. Some companies let you send your 3D printed foot size. So, both technologies and manufacturers are evolving.
Chapter 2:
Research on the advantages of 3D printers compared to traditional processes
3D printing, also known as additive manufacturing (AM), has been the prime focus of some crucial discussions in the global manufacturing industry for the last few years. In simple words, this is computer-driven AM technology that is extensively used to produce the final products from resins or filaments processing digital files. It has been proved that it can save energy by around 50 to 70 percent as you can get it done within a few hours using a single machine. Besides, it lets companies produce models using lesser materials.
Comparison of technologies
Talking about traditional manufacturing, this manufacturing process consists of machining, molding, joining, and forming. All these processes can significantly increase the product's cost. On the other hand, the conventional manufacturing method involves investing a large amount of money in manufacturing.
Besides, shipping of products and raw material will add up the final cost. Compared with 3D printing, the process uses technologies, such as Binder Jetting, SLA- Stereolithography, SLS- Selective Laser Sintering, Fused Deposition Modeling, etc. depend on digital technology. These technologies can produce 3D models or final products at a lesser cost.
Now you may say that the cost of the 3D printers is relatively high. So, how can it be a cost-effective method? Well, this is true. But only the initial setup expenses are higher. In the long run, you will find it very cost-effective. In fact, the rapid advancement in 3D printing technology is making the machines cheaper than the global labor market.
What's more? It has been seen that the cost of customized products is also the same for traditionally produced products. Now, you can also make some products at your home using an LCD 3D printer.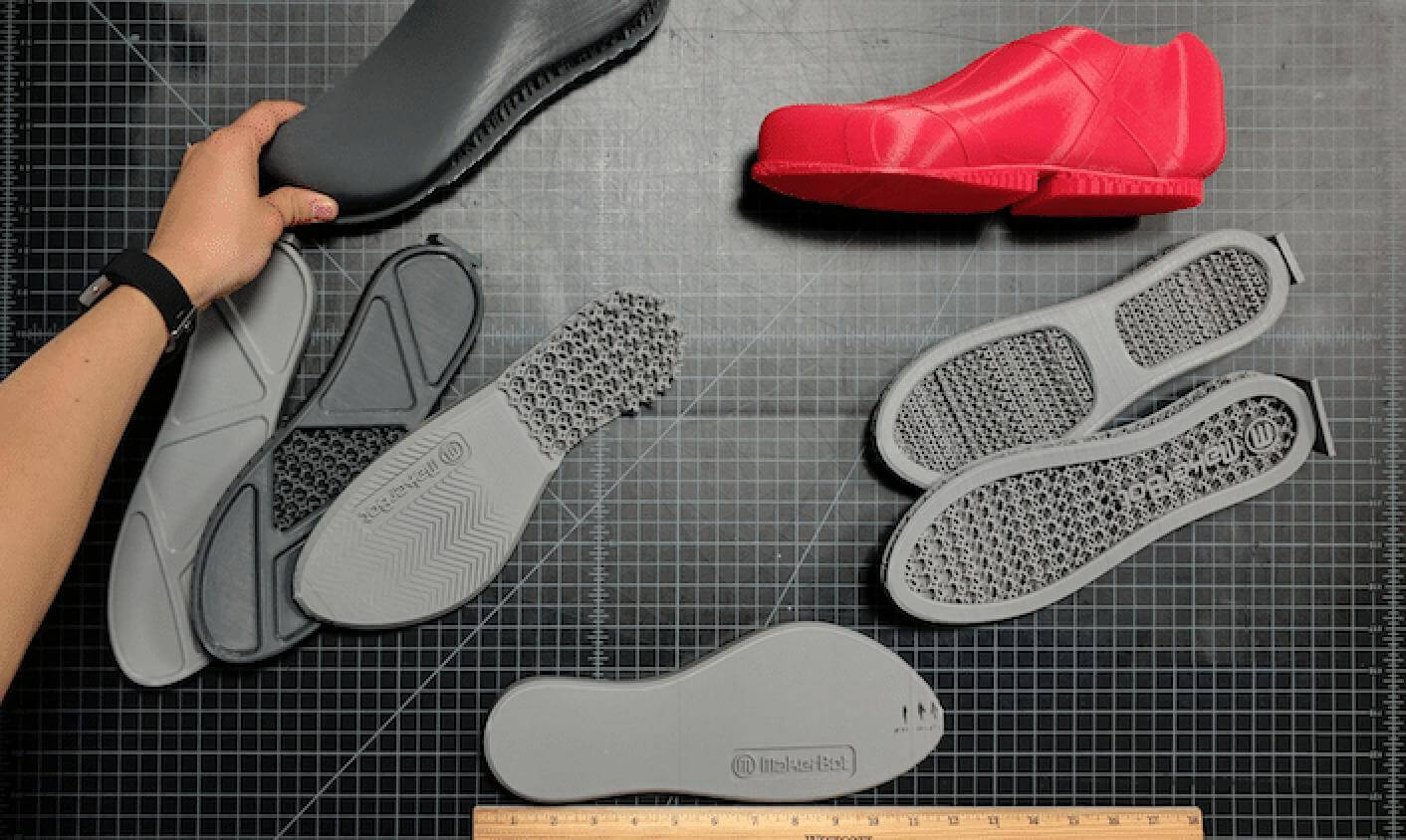 3D printer vs. traditional manufacturing- the cost factor
Traditional product manufacturing, such as injection molding, needs mass production to cover the cost of tooling and labor cost for production and other works. However, in the case of 3D printing, the cost of producing one item will remain the same and will not vary with the quantity you are making. So, this can be a cheaper option for you.
Manufacturers and designers hesitate to make frequent changes to their products as such changes can raise the cost when dealing with traditional manufacturing. But now, you don't have to worry about it. With 3D printing, the cost will remain the same, and you can make unlimited changes to your products.
Besides, most of the companies are now using this technology for prototyping. You can easily make a prototype within a few hours, and then you can keep updating the prototype to your satisfaction. This is a very crucial stage before sending your product for mass production. What's more, you can use this to produce unique pieces based on your requirements and consumer feedback.
The 3D printer is the future of the global manufacturing industry
The market experts have suggested that some types of jobs can be easily eliminated using a 3D printer. Such machines are not only productive but also very environmentally friendly. When you produce something using the traditional method, you will have some scraps leftover. But the 3D printer reads the mold design and produce only what is required using resins or filaments. It makes the machines more earth-friendly and economically.
On the other hand, 3D printers have become an ideal productive manufacturing tool. Using the best quality 3D printer of Dreambot3D, you can quickly achieve a higher production volume level. So, if you have not thought about it, it's time to think again and incorporate a 3D printer in your manufacturing process. To help you understand it in a better way, we have mentioned some more things about the 3D printers. Have a look.
2.1, Introduction to the working principle and development history of 3D printers
3D printing or additive manufacturing, or rapid prototyping is a unique technology with an elaborate and exciting history no matter what you call it. Since the 1980s, when the first patent was filed, many companies have competed to come in the first place to turn out to be a brand for advanced 3D printing.
The competition is still going on. As 3D printing patents expired and became available to all, new companies have opened to introduce new machines. Today, anyone can get a 3D printer by ordering online and printing different objects in a few minutes. Earlier, a few leading companies were able to place themselves in the industry.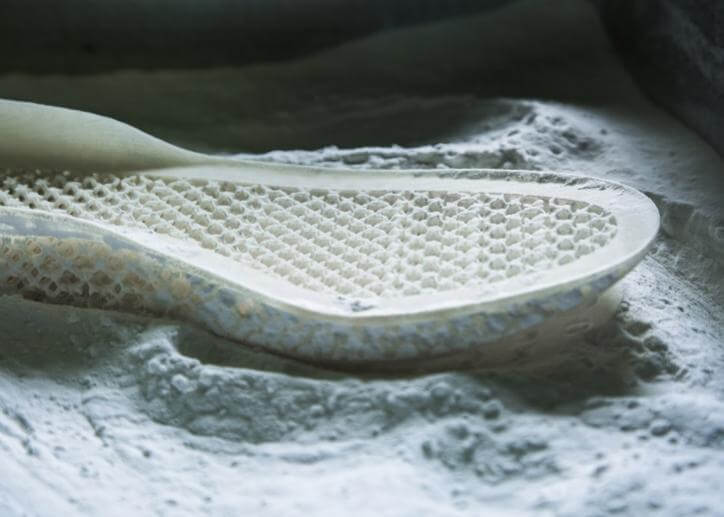 But what is the history of 3D printing and how it evolves? Here, we have given a timeline of some crucial moments in the 3D printing history, covering the first patent to the latest patent. But it can be said that 3D printing is not a modern technology as its first patent was issued in the year 1986. Let' talk about this in detail.
It all began in 1981 when Dr. Hideo Kodama from Japan filed a patent application for a repaid prototyping equipment. He was the first person to file a patent for a resin curing system that used a laser beam.
In 1984, Charles Chuck Hull introduced U.V. light to cure photosensitive resin to create objects layer by layer. He called this Stereolithography. Based on this, he established a company named 3D Systems in 1986 in California.
In 1988 another 3D printing technology came into the limelight. That was SLS- Selective Laser Sintering, and Carl Deckard filed the patent for that.
While the patent for SLS printing was waiting for getting approval, there wear another patent for a new additive manufacturing technology was filed to the U.S. government. That was FDM- Fused Deposition Modeling. The patent was finally approved by Stratasys in the year 1992. These three technologies have remained significant techniques. A great revolution happened when the RepRap project was launched in 2005. That created a platform for the development of affordable 3D printers.
Now, the market is full of different types of 3D printers, making it a little confusing about which one to buy. So, here is a detailed discussion that can help you to understand this.
2.1.1, SLA 3d printer
Speaking about SLA- the Stereolithography 3D printing method enables the realization of particular filigree and precise objects, making it perfect for manufacturing intricate prototypes and unique quality display models. The technology is very precise and utilizes laser light to perfectly harden U.V. (ultraviolet) sensitive resin. Like an FDM printer, the SLA 3D printer also creates layers but using a liquid resin bath.
The layers made through this printing can be a little thin as it works using light instead of a nozzle. Most of the SLA printers can create 25microns of layer height. But the models will have super fine details and smooth surfaces. However, this has some disadvantages. For example, resin lithography performance will not good and can break. Both the laser and liquid resin materials are very expensive.

On the other hand, the resin has toxicity and a particular smell that can affect your health. Furthermore, the prototypes created using SLA printing need for secondary lithography. While it can create large parts with a greater level of accuracy and better surface finish, it can perform poorly in producing small parts. As discussed above, SLA works only with photopolymers, and they don't have any defined mechanical properties. It works slower than LCD and DLP 3D printing.
2.1.2, DLP 3d printer
DLP- Digital Light Processing was first introduced by Larry Hornbeck in 1987, but initially, it was not designed for 3D printing. But now, it has emerged as a powerful 3D printing technology. The DLP printers work by utilizing a projector. The projector can cure the photopolymer resin and create one layer at a time. The projector cures the selected areas, solidifies the resin based on the design, and leaves the other areas uncured.
After done with one layer, the part is pulled up by around 50 microns, and the process is carried out again. The printers can be used in the dentistry and jewelry making industry. The printers are fast and can print intricate designs. However, the parts made using DLP printing can't offer mechanical properties like FDM printed parts. They can deteriorate with time. The resin you will use for DLP printing is costly.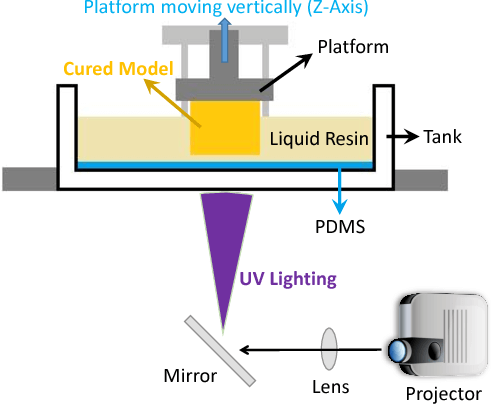 2.1.3, LCD 3d printer
Compared with other 3D printers, LCD 3D printers are the ideal option for all types of applications. If you are looking for a perfect printer for shoe manufacturing, you will not find a better option than an LCD 3D printer. Different from DLP, where DMD chips are used for curing resin, LCD 3D printers use an LCD panel.
Here the light is illuminated on the LCD panel that works as a mask and lets the light cure the resin based on the design. The printing task is carried out using a digital mask, a U.V. light source, and layer by layer. Such a process lets you enjoy a better throughput level and is relatively faster than other 3D printing technology. When printing intricate parts with fine details, you can go for an LCD 3D printing.

2.1.4, Comparison: Why LCD 3D printer is currently the most cost-effective
In shoe manufacturing, durability and quality matter the most, and both can be achieved through LCD 3D printing. No matter how complex the object's geometries are, this printer will never fail to produce a perfect object. It has been proved that LCD 3D printers from Dreambot3D, such as ME-192, LG-293, DB-345, etc., can work much faster and better than the DLP SLA 3D printers with a higher level of accuracy.
On the other hand, LCD 3D printers are designed to print faster without compromising the printing quality and resolution. In SLA 3D printing, laser light passes through the areas based on the object to solidify the resin, and it covers one area at a single time. But LCD 3D printing can easily cure all the layers of the design simultaneously. Some significant benefits of using an LCD 3D printer are:
The U.V. light-based resin curing process produces a super smooth surface and great details.
As the printers can support higher speed and bigger print size, you can quickly complete your project faster.
The printers come with an effective cooling system, and the U.V. heat dissipation channel is also good.
The machines are designed to support different types of resins, such as castable resin, tough resin, heat resistant resin, dental resin, transparent resin, photosynthesis resin, and more.
The cost of 3D printing is comparatively lower than the cost of DLP, SLA, and FDM 3D printers.
With a higher level of efficiency and flexibility, you will be able to quickly respond to your customers' demands and offer them the shoes they need.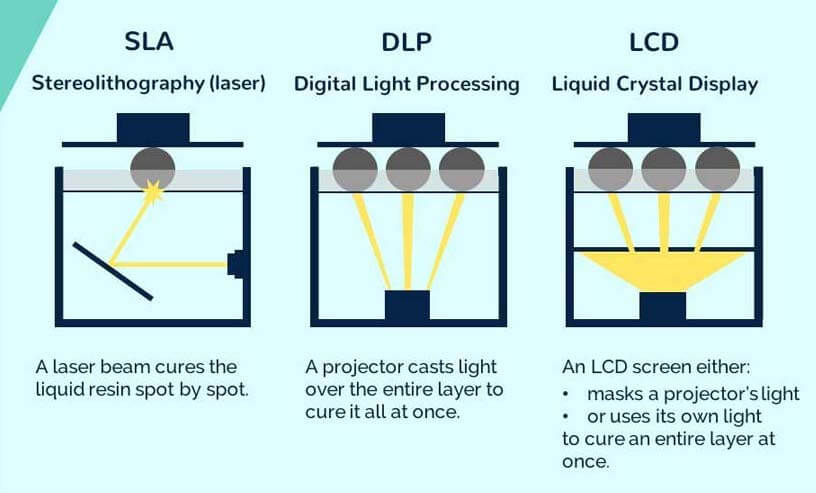 2.2, Analysis of the advantages of using 3D printing to the shoes production industry
Studies have proved that future and younger generations are now starting to put more value on custom-made products and become available. Simultaneously, 3D printing is also significantly driving automaton's process by digitalization the labor-intensive shoe manufacturing process. The combination of digital automation and customization has created mass customization.
Mass-produced midsoles
Today, midsoles became the most crucial cause of mass production through 3D manufacturing. After multiple attempts and Research and Development experiments, Carbon and Adidas has developed a perfect workflow for 3D printing thousands of footwear midsoles with lattice geometries.
Mass customized insoles and sandals
The first products to be made through 3D printing technology in the footwear industry were orthopedic insoles and sandals. These were insoles for boosts, sporting footwear products, and shoes to ensure that the users enjoy maximum comfort level. The soles can quickly adapt to the geometry of the foot.
Luxury and designer products
3D printing is now widely used to produce artistic and experimental designer shoes and other footwear products, such as custom sculpted heels. Iris Van Harpen, a well-known fashion designer, has used this technology to 3D print both footwear and clothing. Besides, designers like Cristina, Brayan Oknyansky, Ross Lovegrove, Zaha Hadid, and more also used the technology.
Mass production of uppers
Some brands are experimenting with deploying a 3D printing method for footwear uppers production. This is a labor-intensive process in shoe production. In general, this is done by combining textile cutting, knitting, and extruding the polyurethane materials.
Time is money, and 3D printing lets you save more time by reducing product development duration. Using 3D printing, you can print prototypes within a few hours, obtain your customers' feedback, alter the design, and create the final product much faster. This enables you to launch your shoes much faster than your competitors. The printers are also getting powerful to offer around 30 to 40 percent of cost-efficiency.
3D printing in shoe production is ideal for creating shoes that can perfectly adapt to the customers' feet. All the major brands are now working with 3D printing companies to integrate 3D printing into their production line. And 3D printed footwears have entered the era of mass production.
So, it is an excellent time to start your own footwear manufacturing business as 3D printing and 3D printers are getting cheaper. All you need to choose the right machine and material to keep going into this. So, here is detailed information about how to choose the right 3D printer for you.
Chapter 3:
How to choose a machine and assemble your shoes 3D printing line
So, you are all set to buy your first 3D printers for your shoe production business? That's great. But before setting up your business unit, you should know about what types of machines you should buy for your shoed 3D printing line. Keep reading to get a detailed idea.
3.1, Which machines are needed, and for what purpose?
In general, for a 3D printed shoe, you will need two types of machines, these are a 3D scanner and an LCD 3D printer. Here is how you can use these machines.
3.1.1, 3d scanner
3D scanners are used widely within different industries, such as manufacturing, aerospace, medical, automotive, and more. Now, shoe manufacturing companies are also using it for different purposes. In general, 3D scanning can capture different types of digital information related to the shape of the object.
The machine uses a light source to accurately measure the distance between the object and the scanner. They are so powerful that they can easily capture a tiny object to an airplane. On the other hand, 3D scanning can also be used for computer-aided inspections and reverse engineering. But how can it help you in manufacturing footwear?
Let's understand this with an example. Suppose you are running shoe business and a customer asked you to give a pair of shoes of him/her size having a different design. But you don't have that size. You will lose the customer. In such a case, using a 3D scanner, you can scan the customer's foot size to create a customized pair of shoes. By combining a 3D scanner and a 3D printer, you can create the shoes within a few days for your customers. Besides, you can scan other shoes to get the design and create a perfect replica.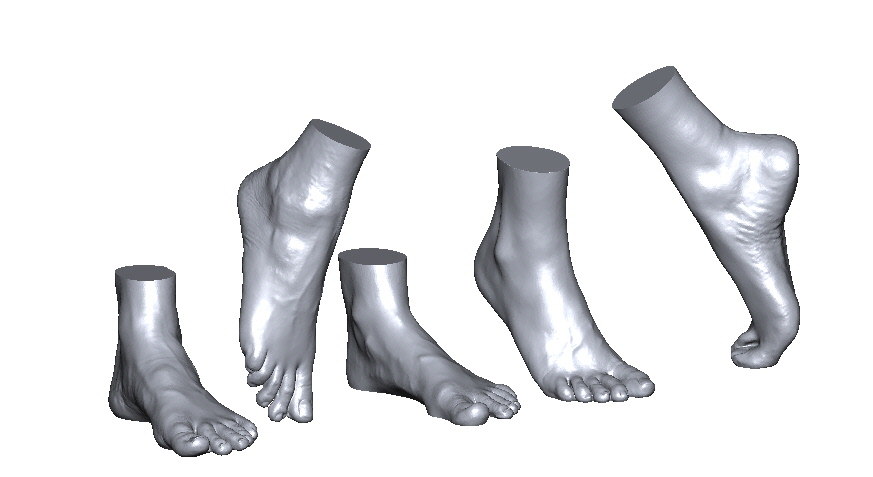 3D model scanning can significantly benefit the design process
Help in designing the products to perfectly accommodate the shape.
Increases effectiveness while working with very intricate shapes and parts.
If your CAD design models are outdated, using a 3D scanner, you can get a new one instantly.
It can be used for producing replacements of older or missing parts.
Advantages of 3D scanning
It can quickly obtain all the physical measurements of the object quite accurately.
You will save time on your designing work.
Make sure that all the parts will fit together perfectly on the first trial.
Captures engineering optimizations in the produced parts.
You can easily compare as-designed objects to the as-built condition of the models.
Using 3D scan data, you easily recreate highly-optimized parts for your shoes. Even though this is not a compulsory thing, you can use it to come up with a better product for your customers. Get one now.
3.1.2, LCD 3d printer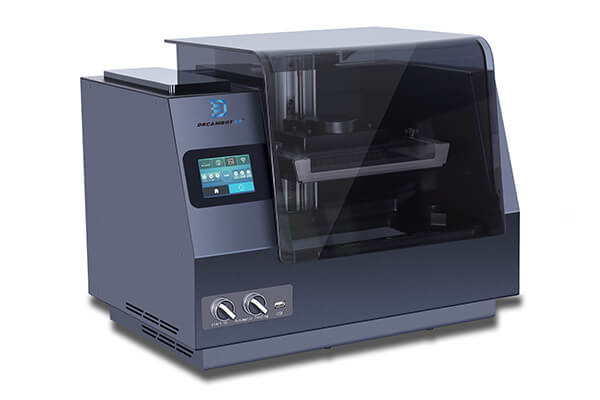 An LCD 3D printer is a machine that will give a physical shape to your design. There is no need to follow any manual process for mold or sole mold making. Just get the design (you can create the mold design manually or by tacking 3D scanned data), and feed it to the LCD 3D printer. The printer, within a few hours, will create a perfect size mold.
As discussed below, in the LCD 3D printer, the U.V. light generates from an array of LEDs, and the light shines through an LCD panel and then flashes complete layers at the resin tank. The LCD screen masks the entire model image and reveals the current layer for the resin curing. This is a cost-effective resin manufacturing method to get highly detailed parts. LCD 3D printers are best for mass manufacturing and rapid prototyping.
The advanced quality resins 3D printed through this technology can quickly meet the global shoe industries' requirements. When it comes to creating stylish and durable shoe soles, LCD 3D printing is the best option.
LCD 3D printing provides you with an outstanding possibility to form highly detailed end-use parts and prototypes. You can get an impressive and fantastic level of detail for large-scale and small-scale 3D printed models.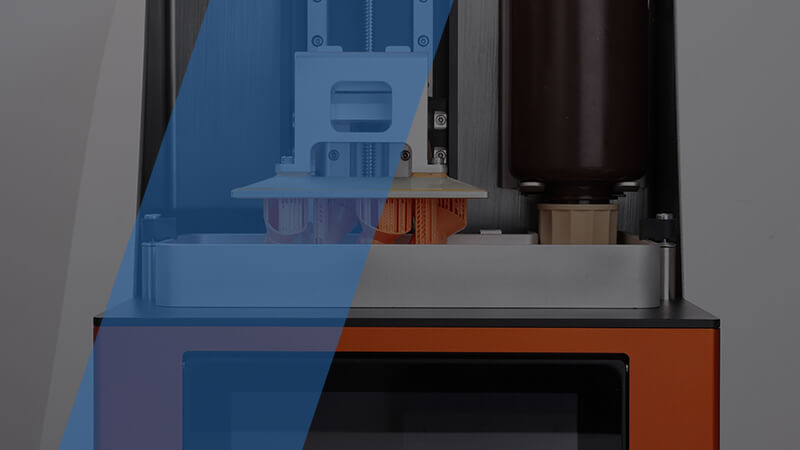 Want to give a perfect physical shape to your digital design? This may not be possible through traditional manufacturing. LCD 3D printing is a design-driven manufacturing process that lets you produce intricate geometries.
The printer allows you to use different data sets of the users and then convert them into a unique looking physical product. The data can be converted into a highly customized mid-sole pattern. This is an excellent step towards personalization.
So, get the best LCD 3d printer for making shoes now from Dreambot3D and get ready to kick start your shoe manufacturing business. However, it has been seen that most people find it challenging to choose the right type of 3D printer for them. Are you facing such issues? If yes, to help you out in this, we have listed down some useful tips. Have a look.
3.2, How to choose the most important part: 3d printer
Choosing the best quality LCD 3D printer is challenging, but you can make it easier by considering these factors.
3.2.1, What is the size of the print
Before buying a 3D printer, first, you need to understand the size of your print. For example, as you will be making shoe soles and molds, these are small in size. Now, in the market, you will get two different types of printers, like FDM and LCD 3D printers. However, for small objects, LCD 3D printers work much better than the FDM printers.
Besides, you need to consider the built platform size of your printer. It should be large enough to accommodate your object. This is where you can always go for an LCD 3D printer of Dreambot3D as it has a perfect size build platform. If you have any confusion, please feel free to call the company.
3.2.2, Choose a reliable brand
To get the best result from your 3D printing, you should buy a good quality machine. You can't expect such machines from a brand that has no reputation in the market. So, you should choose a reliable brand and a company that has been offering services for years. For example, Dreambot3D.
Dreambot3D produce machines that can produce better result while operating at a faster speed. The machines are safe to use and support different types of resins. What's more? When you buy an LCD 3D printer from a reputed brand, you can expect faster delivery of the product and better after-sale services.
3.2.3, Safety configuration of the machine
The safety configuration of the 3D printer means how safe the printer is. You should lookout for a printer with maximum safety configurations such as better enclosed structure, the printer's ting speed of d more. While using 3D printers can release VOCs, which is not suitable for health. Besides, some hot parts can create a further issue if you accidentally touch them. So, buy a machine that has a safe structure.
3.2.4, Resolution requirements of the machine
If you are looking for a better resolution, you should go for LCD 3D printers instead of buying an FDM 3D printer. On the other hand, as LCD 3D printers use U.V. Light to cure resin, they produce highly detailed parts. However, while buying one, make sure that you can adjust the printing speed to achieve better resolution.
On the other hand, when it comes to flexible printing, FDM 3D printers can use TPU which is a flexible material. And LCD printer can create high-resolution flexible 3D printed parts using flexible resins.
3.2.5, Consider whether the price of the machine is acceptable
3D printers are created to help you to fulfill your different types of manufacturing requirements. As 3D printing technology is evolving rapidly, it has also reduced the cost of 3D printers. For example, you can get a 3D printer starting from USD 500 to USD 20,000.
However, LCD 3D printers are cheaper than FDM 3D printers, and they also work great. But while choosing one, make sure that the machine has some impressive features. For example, printing speed configuration, support for different materials, and more. The most important thing to consider is the enclosed structure of the machine.
3.2.6, Consider the supplier's after-sales service capability
In such an industry, after-sales services really matter. Why? As electronic devices have multiple parts, the machines can develop various technical issues while running. Such issues can affect your production process. If the company offers better after-sales services, you can avail of on-time maintenance services to keep the machine running smoothly. Besides, don't forget to check their customer support facility. A 24×7 customer support service will be very helpful here. Keep these things in mind while finalizing your deal.
3.2.7, Consider the service life of the machine
Buying a 3D printer means you are making a costly investment. After all, spending USD 5000 to USD 20,000 on a machine is not a small thing. So, you need to make sure that the printer is good in quality and can run for years, at least for 6 to 10 years. This is possible when you buy an LCD 3D printer from Dreambot3D. The printer comes with durable parts and is designed to carry out projects without developing any issues. However, to increase the lifespan, you should take good care of your machine.
3.2.8, Consider the maintenance cost of the machine
As these are mechanical devices, they deserve some attention and care. Every manufacture has provided some recommendations for maintenance that you need to follow to avoid any costly repair. As per the report, around 70 percent of the 3D printer's downtime is due to a lack of on-time maintenance. If you are taking proper care of your machine, you should not worry about the maintenance cost.
Chapter 4:
How to choose materials
From the above discussion, you get an idea of choosing a 3d printer for making shoes. But the things are not done yet. There are some other things that you need to consider before start using your LCD 3D printing. You need to choose the right type of resin-based on the applications. As you will be using an LCD 3D printer for shoe manufacturing, you can't use filaments as LCD 3D printers are designed to cure liquid resin where filaments are strong plastic materials. Only an FDM printer can process filaments.
Don't think that resins are not suitable. It is a versatile product, and you can use it for different purposes. The material can be used to be appropriately molded to create the desired structure and shape. What's more? It can blend in perfectly and camouflage. It is available in different types. However, for shoe manufacturing, you can go for three major options.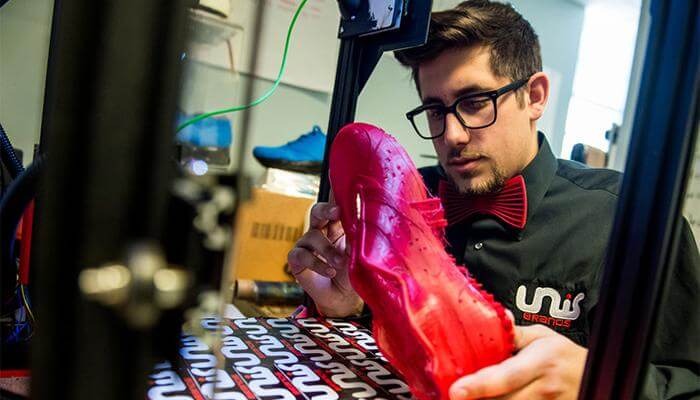 4.1, For flexible resin 3d printing
Talking about flexible resin, it is one type of elastomeric resin designed and developed to 3D print flexible and stiff parts to correctly simulate the rubber material's flexibility property. You can print such resins at 50 microns or 100 microns.
Based on such resin properties, you can use this for making seals and gaskets, tactile and soft-touch prototypes, anatomical models, medical devices, model making, shoe molds making, seals and gaskets. The options are unlimited. The shoes made of flexible resin can correctly respond to your body's movements. Besides, you will get the perfect energy return level along with shock absorption properties.
What's more? Such resin also shows a decent level of oxidative and thermal stability and is water repellent. It is advisable to buy the latest and high-quality flexible resin to enjoy maximum benefit. Such resin's product can produce 75.7 lbs./in of tear strength and around 9MPa of tensile strength. For more details, you can get in touch with Dreambot3D, and they can suggest which type of flexible resin works best for you.
4.2, For high hardness resin 3d printing
If you go for the average quality photopolymer resins, you will find them fragile, and then you can't expect better details on the object printed using such resin. However, to eliminate such issues, some companies have introduced durable and high-hardness resins. The best thing about such resin is, it comes with the ABS's mechanical properties. It is so durable that the object printed using high hardness resin can demonstrate a tensile strength of 55.7 MPa, and the modulus of elasticity level can be around 2.8 GPa.
As such, resin perfectly combines compliance and strength; most manufacturers use this to create durable, functional prototypes. How can you use this in shoemaking? Well, high hardness resin can be used to 3D print shoe molds of different styles and sizes within a few hours. It can replace wooden molds that are not long-lasting.
In shoemaking, LCD 3D printers are used to print sole models, which are then used to cast the molds. Some requirements for sole shoe molds are:
Textures, for example, leather and diamond, can be easily printed.
The finish of the surface area should be high.
There should be sharp features.
The quality at the sharp corners needs to be great.
Branding and logo should be clean
The cost needs to below.
Considering all these factors, you can trust LCD 3D printing to get a better result. The machine will photochemically cure and solidify the resin and form layers of the 3D object. This way, you will need highly accurate products.
4.3, For heat resistant resin 3d printing
Don't think that such resin is resistant to a higher level of heat. But the object made of heat-resistant resin can withstand a certain amount of heat, and after that, it will start to distort. You can use the models under harsher environments where you can expose the object to temperatures that will be higher than normal. Such resins are non-toxic in nature and would not release any VOCs, which are bad for health.
As per different tests, heat resistant resins can easily withstand up to 100-degree C of temperature. On the other hand, the resin is optically transparent and supports an adequate level of U.V. stability. Like tough resins, this resin is hard-wearing, and you will also enjoy the scratch resistance feature.
Another primary reason to use this is to attain a beautiful finish and a high-glossy look.
In general, heat resistant resin demonstrates an adequate level of "Heat Deflection Temperature. The resin can come in three different sizes of layer heights, such as 25, 50, and 100 microns.
It may be noted that heat resistant resin 3D printing requires less power. Besides, while creating parts, they will need supports. Don't print the parts directly on the platform, as you can face a little bit of adhesion issue. Want to know more about it? Which type of heat resistant resin will be right for you? Call us now to get the right answers.
Chapter 5:
Conclusion – Dreambot3D provides one-stop solution for shoe printing
3D printing, with the help of digital manufacturing and new types of resins, is gradually opening the door for developing different types of innovative footwear products. Currently, 3D printing helps the footwear industry produce high-quality performance sports shoes and customized sandals using 3D printed components. This has allowed brands to faster their time-to-market.
Even though 3D printing solutions do have some challenges, addressing those issues will take some effort and time. However, the reward you will enjoy in the form of unique service and product offering will be well worth it. In fact, some experts have predicted that the global footwear industry can be the primary user of 3D printers for consumer products' mass production.
That's why we are here, to support industries and to let them witness the real power of 3D printing. Working actively in 3D printing for years, Dreambot3D has managed to place itself as a top-ranked and reliable 3D printing solution provide. We provide the best quality 3D printers that can take your manufacturing process to the next level. Besides, the features that you will get from our printers are quite advance. For example, they can run at a higher speed but will not affect the print quality.
We understand how 3D printing technology is changing the production process of different industries, such as automotive, dental, medical, aerospace, fashion, jewelry, shoe manufacturing, and more. Besides, the demand for highly efficient 3D printers is also increasing at a higher rate.
Keeping these things in mind, we have introduced the best LCD printers using which you can create highly detailed products. The best thing is that our machines support different types of resins. We don't just offer 3D printers; we also deal with 3D printing designs.
Want to know more about us and our products and services? Do you want a free quote from us? Call us now. We are all set to support you to revolutionize your manufacturing process.
Can you make shoes with a 3d printer?
You can't wholly 3D print a shoe. Till now, companies are using both traditional and 3D printing for shoe manufacturing. 3D printing can be used to create designs and shoe sole molds that can be used to produce shoes. 3D printing has enabled the brands to taste and implements different new design features for their shoes. For example, the midsoles. Earlier, they were developed as a solid piece. Now, with 3D printing, you can manufacture midsoles with durable lattice structures. This is not possible through the injection mold. You can tune different parts of midsoles, and this, in turn, will let you enhance the cushioning properties. So, only some parts of the shoes can be 3D printed for now. 3D printing shoes are getting popular.
What are 3d printed shoes made of?
As you will use an LCD 3D printer for making shoes, you can only use resins that the printer can support. For example, you can use though resins, flexible resins, transparent, and heat resistant resins for shoe production based on the types of parts you are making. Before using, make sure that the printer has such a feature. If you are using an FDM 3D printer, you can use thermoplastic materials.
Is it cheaper to build or buy a 3d printer?
If you are new to 3D printing and don't know much about this, it will be better to buy a 3D printer. In fact, advancement in technology has dramatically reduced the cost of 3D printers. Instead of spending your money and time on building a 3D printer, you can get a new one under your budget. Dreambot3D has some budget-friendly LCD 3D printers that you can use to create quality 3D models. Get in touch with us now for details and to get a free quote.
How does Nike use 3d printing?
It can be said that Nike was the first company to use 3D printing in their product development. The company used it for faster iterations of different functional parts. Besides using 3D printing, Nike is producing custom football cleats and customized uppers. For example, to produce its Flyprint upper, the brand utilized SDM- Solid Deposition Modeling and TPU filament. This flexible upper fabric is quite flexible, and individual lines can be adjusted easily locally. As per a report, Nike is also partnered with Prodways to produce midsoles using TPU material through SLS 3D printing technology.
What is the best 3d printer for shoes and shoe soles?
For shoe soles and shoe production, an LCD 3D printer will be the right option for you. Shoe soles need to be produced properly with a high-level of details. Besides, that needs to flexible enough to support the movements. An FDM printer can make durable parts, but you won't get a higher-level of details. Besides, the LCD printer will take less time to create an object compare to the FDM printers.
How do resin 3d printers work?
The working process of the resin 3D printer is very simple to understand. First of all, a thin layer of liquid resin is spread on the platform. After that, an U.V. light is used to cure the resin. The light source will move based on the model design and solidify the resin accordingly. Once done with the first layer, the model is lowered, and the roller applies another resin layer. Then, the U.V. laser again solidifies the areas that will be the parts of the 3D print. The process is repeated until the object is completed.
Can you reuse 3d printer resin?
You can use the resin left in the tank, but you can't recycle the cured resin. You can't melt the 3D printed object and use that again for 3D printing as the properties will be different. This can affect the lifespan of your machine. So, always use fresh resins while 3D printing.
How dangerous is resin 3d printing?
Rein 3D printing is safe as long as you follow all the safety instructions related to using your 3D printer. Some parts will get hot while printing, so you need to be very careful about this. Besides, liquid resin, when processed, may release VOCs, which can be very harmful to health. So, buy a machine that comes to the enclosed structures to avoid such issues. Besides, always place the machine in a well-ventilated place.
How do the 3d printers work?
The 3D printers work by processing the digital design file of models and creating objects layer by layer using filaments and resins. In the face of the FDM 3D printing, plastic filaments are used, and for LCD 3D printing, liquid resins are used.
How difficult is it to learn 3d printing?
The fact is, it is not difficult to learn 3D printing but learning this can be very time-consuming. Before start using, you need to learn about different things, such as 3D printing, its materials, how to set the speed, temperature, design a model using CAD software tools, and more. Once you are done with all these things, you can set the machine, and the machine will automatically carry out the task by processing the digital file. You can get all the information and study materials for learning 3D printing online.
Is LCD faster than DLP?
Yes, LCD is faster than DLP. The speed goes up to 10mm per hour to 20mm per hour. To enjoy a faster printing, you can go for ME-192 which can print at 40mm per hour. It may be noted that the printer has black and white screen where the exposure time is 3-4 times faster than that of color screen, the overall printing speed is 2 times faster.
What is 3d printer and plotter?
Talking about a 3D printer, it can print 3D objects using different materials within a few hours. On the other hand, using a plotter, you can draw pictures and texts on paper using any pen. Using a plotter, you can draw, and using a 3D printer; you can create a physical object.