The Cosplay 3D printer is designed to print highly detailed 3D costumes. Cosplay 3D printers are used in costume and entertainment industries, can be used for personal purposes. All costumes can be printed at a cost effective rate.
How 3D printers work for cosplay
With the cosplay 3D printer you can print your favourite characters into life. You no longer have to make your favourite character costume with needle and thread. 3D printing brings versatility, accuracy and quality to the world of cosplay.
The cosplay 3D printer allows you to adapt intricate designs from movies and video games.
Cosplay requires large build volume because you will be mostly making pieces to be worn.
The cosplay 3D printer has a high print resolution and print speed. It also has an auto-leveling print bed to enhance and simplify the overall printing process.
It is easy to work with and powerful enough to be used by both amateurs and professionals. In addition to ease of use, excellent performance, fast speed of printing, the printer is also affordable and can be used by almost any open-source software and a wide range of materials like ABS, PLA, nylon etc.
cosplay 3D printers for your Choice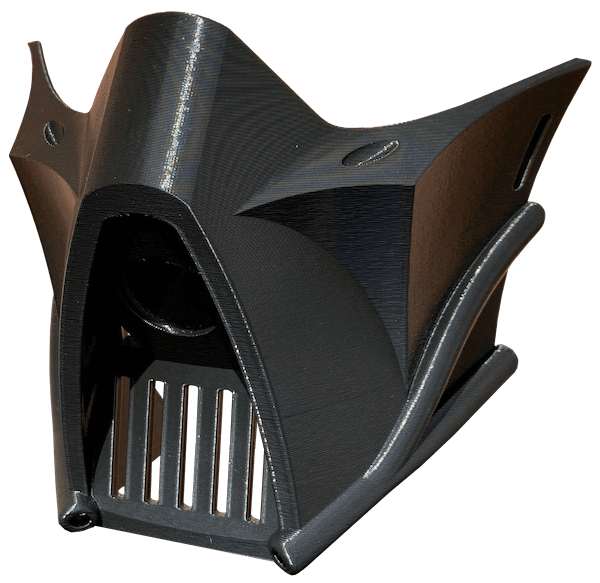 Don't know how to choose a model?
Are you confused about how to choose the correct model and type of 3d printer? We support 24/7.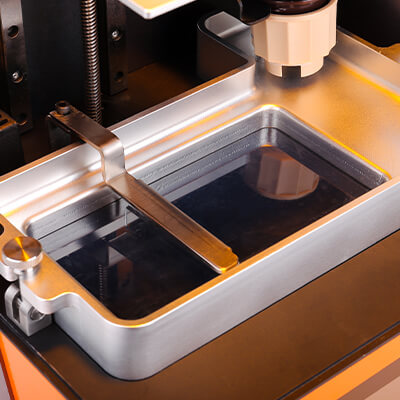 4K black-white industrial screen, 0.01-0.05mm layer thickness accuracy, more accurate printing of details.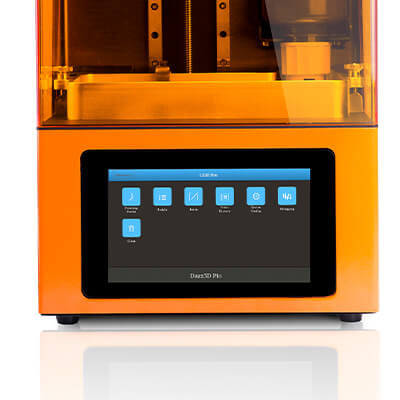 All 3d printers are equipped with PLC control system as standard, makes the operation more convenient, and reduces the error.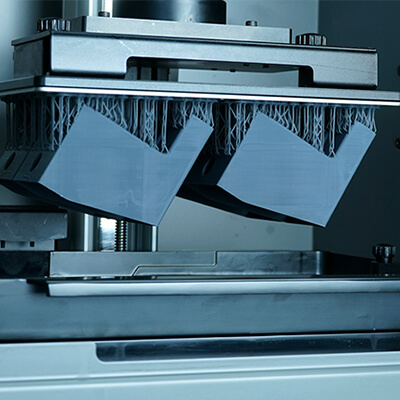 Large printing size, 20mm/h printing speed, complete your printing tasks faster.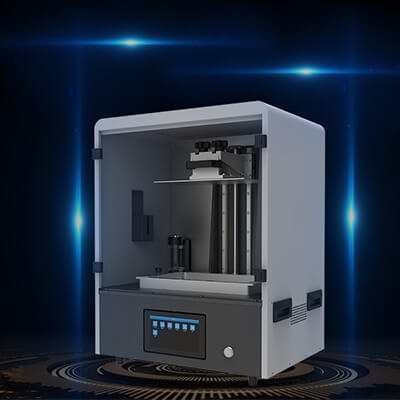 The all-metal one-piece shell reduces resonance, makes printing more stable and improves printing accuracy.
I ordered the cosplay 3D printer around the first of the year. My experience has been positive overall. I found the 3D printer very easy to set-up and use (software is relatively simple to use). Printing material is easy to get.
Setting up the 3D printer was challenging at first. When we contacted the customer support department, we got the instruction on print settings correctly. Since reworking the slicer settings, this printer has been nothing but awesome.
Coming from zero 3D modelling skills. One week later I can do basic modeling. This is to tell you that the use of the 3D printer is very easy. With years of window shopping for printers, I went ahead to buy from Dreambot3D.
We could not believe the detail achievable in this printer from Dreambot3D, it is nothing compared to printers we used in the past. The entire printer came in a well packaged box that prevents any form of damage during shipping.
I am a 3D printing hobbyist. I assembled my own 3D printer from scratch a few months ago. I am satisfied with it. It sits quietly at the corner of the house and gets all the assigned jobs done nicely.
It is very simple to set up. Just follow the included manual, you can start the print test model within one hour. The printer is sturdy built. The exterior looks beautiful and highly professional. The printing space is large enough.
How 3D printers make props - Cosplay props 3D printer buying guide
Although wearing fancy dresses and dressing up in masquerade has been there for centuries, the word cosplay came to the limelight during the 80s. This happened due to the World Science Fiction Convention, where people dressed as their favorite sci-fi characters.
After that, the term cosplays became synonymous with these types of conventions, especially in the world of comics, video games, anime, and more. In fact, across the world, different organizations arrange cosplay competitions. Now, the experts have predicted that a cosplay 3d printer has the capability to change the game. Using a 3D printer for cosplay, one can explore some great opportunities and can open up the world of creativity.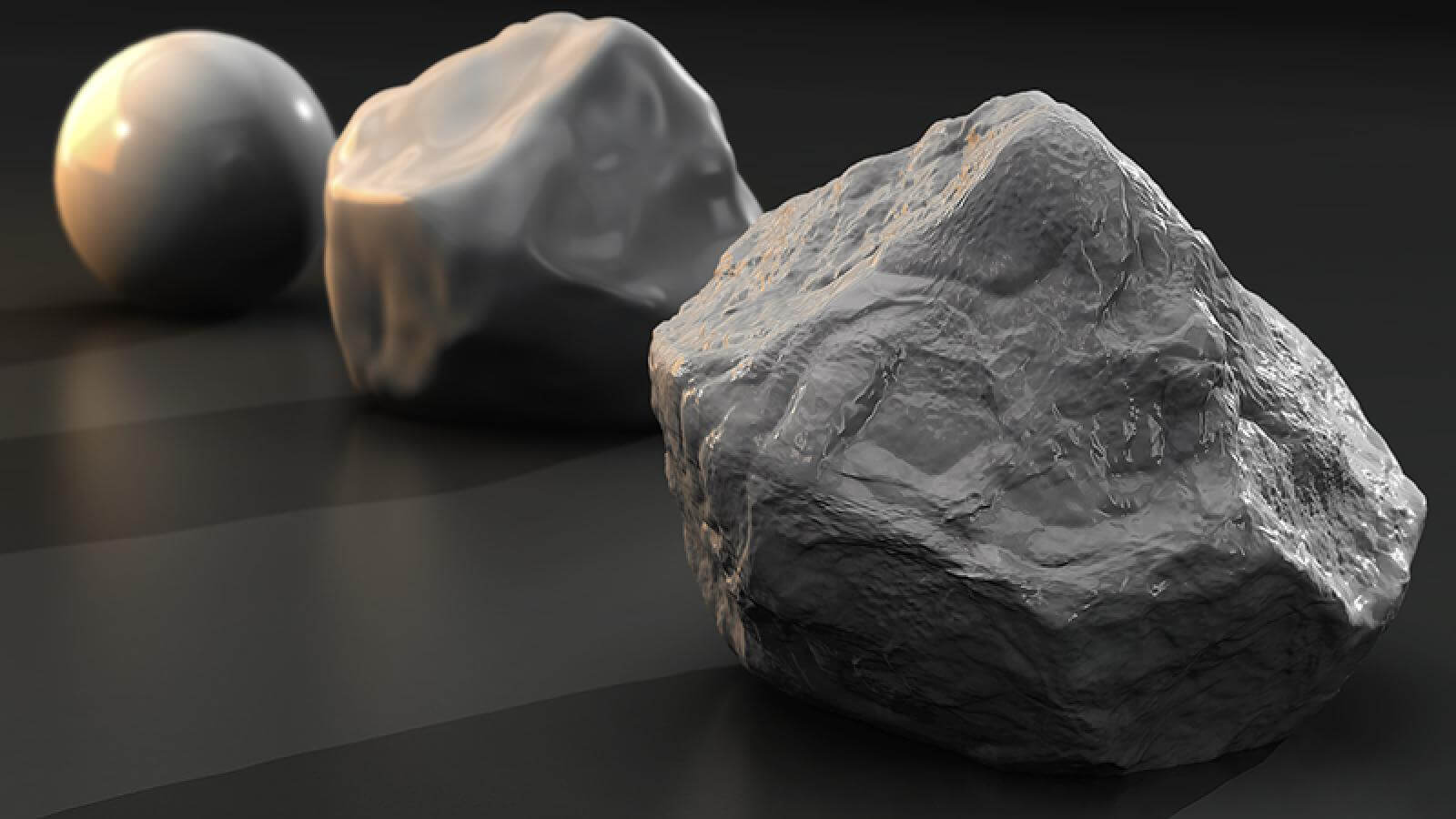 3D printing in the cosplay industry
There is no doubt that the cosplay industry is an immerging niche area. Here, the intention is to perfectly replicate the characters from film, anime, or manga. The custom of Cosplay can vary from simple-looking clothing to detailed costumes with some complex designs. Most of the cosplayers craft the outfit on their own. The skill of the cosplayers can be measured by the difficulty level of the details and accuracy of the replicated product.
Can 3D printing help in making cosplay props?
There is a lot of difficulties in replicating some materials and details. Besides creating props, some cosplayers educated themselves about sculpture, woodworking, textiles, foam crafting, and more to render the texture and look of a custom. Well, you can make the process a lot easier by using a 3D printer. The term 3d print cosplay is now a popular trend in this industry.
Well, we all know that the charm and capabilities of modern 3D printing technology have already swayed everyone. From automotive, construction, entertainment to medicine, all the industries are now using 3D printing technology.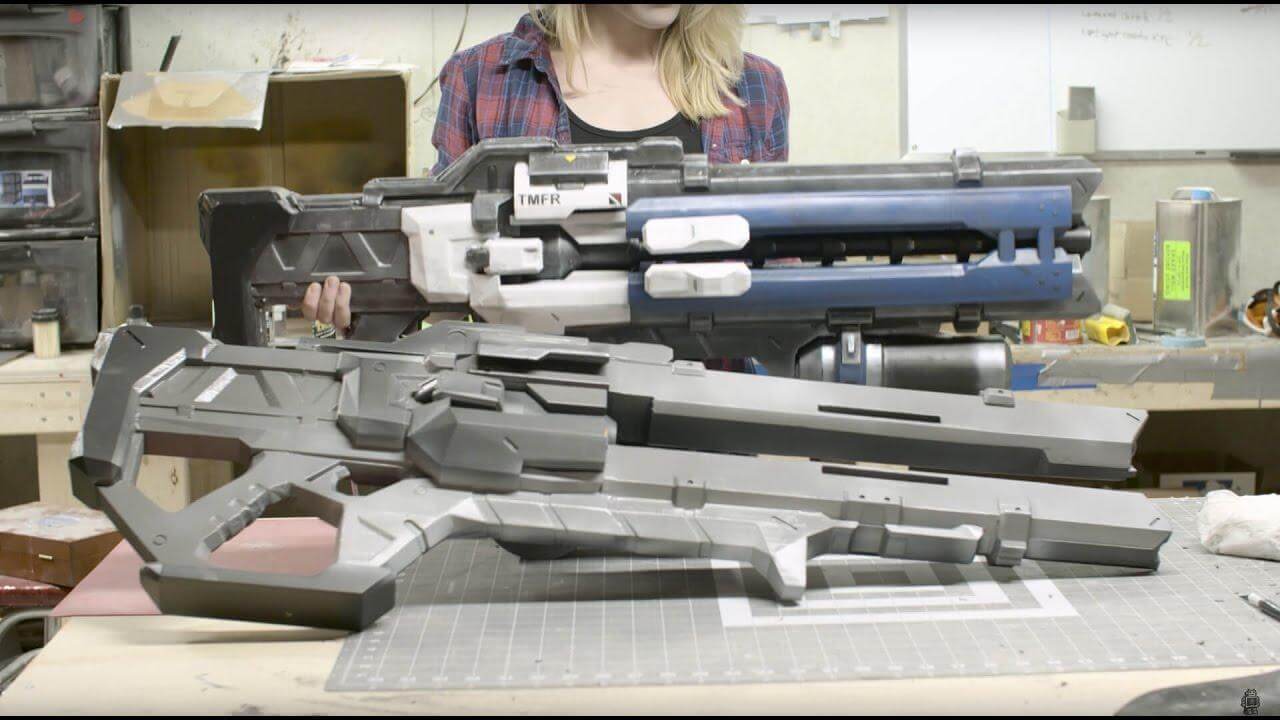 Cosplay or you can say costume play, is now evolving with 3D printing. As discussed above, it is a type of competition where people dress up as their favorite characters or superhero. The costumes are generally inspired by anime, movie characters, or comic books. All these costumes have to be very precise, and after a few days of practice, you can get into the character.
However, cosplay artists now have moved beyond homemade outfits as well as costume shops. Now you can easily print these cosplay props and costumes using a cosplay 3D printer. Not just costumes, they can even 3d-print armors as well as props.
For the cosplay costumes to be nearly accurate or exact, there are some props that you have to make that are not simple to craft. Remember that the absence of a small prop or other parts can affect your entire custom. This is where you can use a 3d printer for cosplay props. Using this, you can play almost all the things you want and get ready for your next cosplay game.
Imperator Furiosa's prosthetic arm and Melissa Ng's the Dreamer's Regalia are some crucial examples that prove how 3D printing technology is bringing quality, accuracy, and versatility to the industry of Cosplay. You should not forget about Hirocreations' Yasu Tano, who fell in love with the 3D printing technology and ended up making the Fallout armor, which is 7-feet T-60 armor using a 3D printer. As per a report, around 54Kgs of PLA material was used in this, and it took around 140 hours.
Just like him, there are more such creative artists who are now utilizing the 3D printing technology, taking the craftsmanship and quality of Cosplay to a whole new level. But it can be said that he is among the cosplayers who are responsible for the stunning helmets, armor, outfits, and more.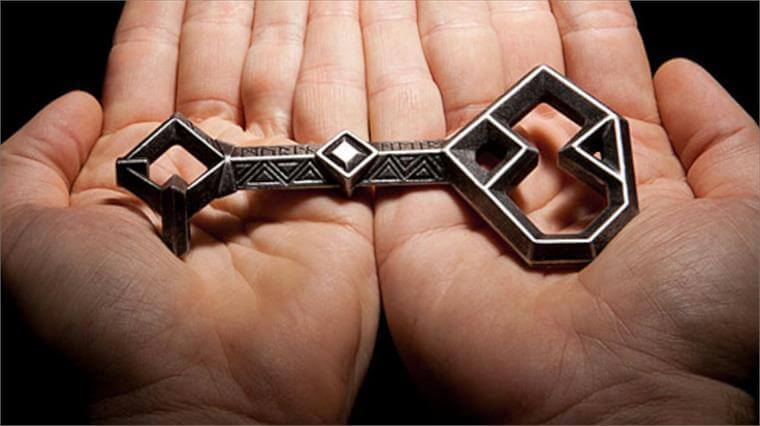 People, who are new to this world, may wonder about how to use this modern technology for Cosplay and how effective the 3D printer is? Well, let us tell you a straightforward thing. The best 3d printer for Cosplay is the stepping stone and can shape your creativity.
With this, you can pretend that you are from the world created from your favorite cartoons, game, comic books, films, anime, and more.
Most of the cosplayers now utilize the 3D printing technology for cosplay designs that are very complicated to make using threads and needles. In fact, 3D printing allows you to create a prop or custom with never-before-seen features.
However, to produce the best quality cosplay customs and props, you will have to buy the best 3D printer. Well, this can be very challenging for you, as you will find a lot of models and brands in the market. So, how do you pick the best one? Let us make it easier for you. To help you out in choosing the best cosplay 3D printer, we have developed this guide for you. Keep reading and explore everything.
Props are the essential part of the Cosplay, and these are the things that can effectively explain the theme, character, and environment of the Cosplay. They play an indispensable role in the story-telling and complement and motivate the character, helping you feel the part of the scene. So, your props should be accurate and should look natural. When it comes to developing durable and high-quality props, 3D printing has proven itself as a powerful and effective way. Some prop makers and cosplayers use the cosplay 3d printer to craft stunning and unique costumes. Now, let's discuss this in detail.
When you have the best 3d printer for cosplay props, you can make props with different shapes and designs. The only limitation will be your thinking capacity. For example, you can easily create stunt props, armors, weapons, and more. Speaking about stunt props, these can be a chair or a gun smashed over the actor's head. They are generally made of some unique materials that can break to make the stunt safe. Besides, breakable materials are also used for this. In a scene where a gun is used, for instance, a prop gun will be made to look as accurate as possible. For this, you can take the help of 3D printing technology. You can scan a real gun using a scanner and then using a 3D printer for props, you can easily 3D-print the gun.
Breakaway objects, for example, sugar glass or balsa-wood furniture, whose debris and breakage look real but rarely cause injury. On the other hand, using flexible 3D printed material can create safe to use bladed weapons to lower the injury.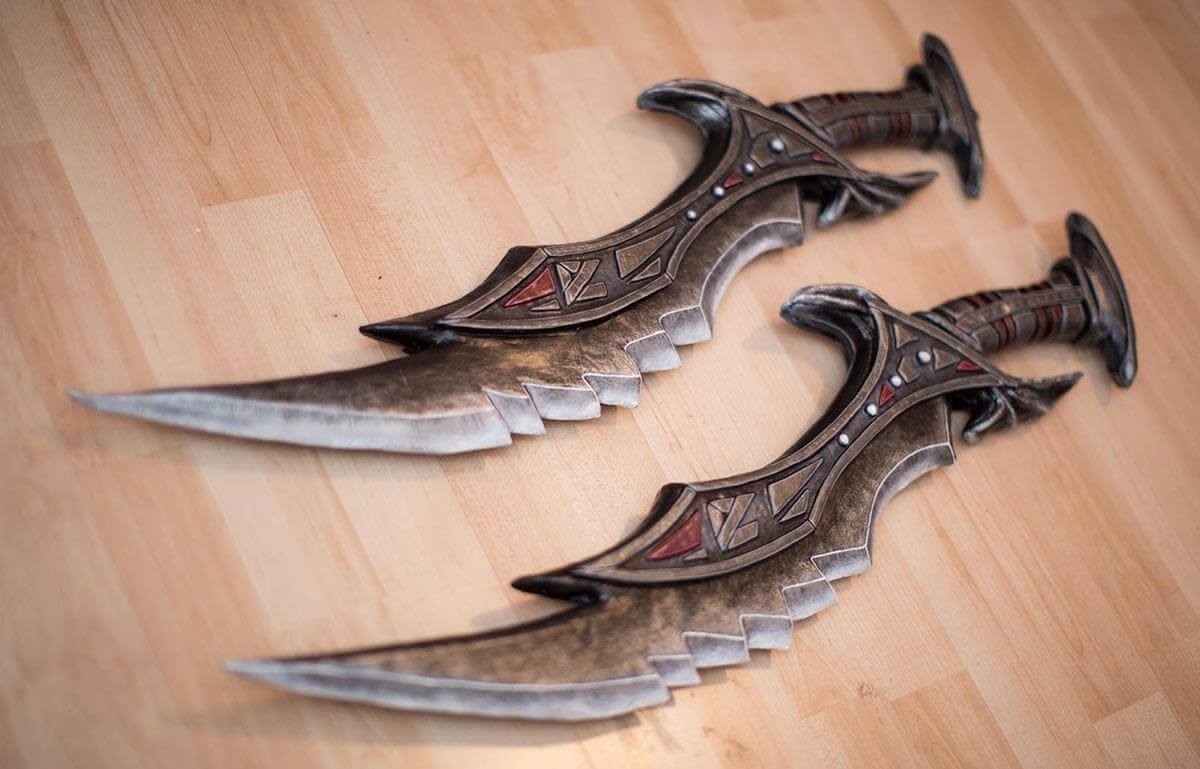 Well, while some 3D printers only work with some specific thermoplastics or filaments, such as ABS or PLA, some can process different types of materials. So, you can 3D print some hard props, for example, 3d printed armor cosplay or a sword. You can also make helmets, knee pads, and more using TPU plastic that will remain flexible. Some noteworthy examples of what an advanced 3D printer is can produce are:
Different types of full-body costumes, for example, Dreamer Regalia 3D printed cosplay armor by Melissa Ng for Felicia Day.
Different augmented props can easily complement any type of cosplays, for example, Mad Max's prosthetic arm created using 3D printing technology.
It is possible to 3D-print the Iron Man Suit with the best detail, thanks to the availability of different materials.
How about a 3D-printed Ultron mask! With a 3D printer, you just need a few hours to get it done.
You can easily print various overwatch items and can print the complete outfit of the character.
Printing different weapons has become very common in cosplay props.
The introduction of the 3d printer for cosplay props has made the task of every cosplay designer a lot easier. There are 3D printers available in different budgets that can easily 3D print high-quality cosplay costumes faster. What's more? You don't need an extensive level of technical knowledge for this. Just download the pre-designed files and use that for making your prop. So, it can be said that you can make almost anything, from complete armor sets to sci-fi pistols.
While 3D printing props, you should understand where the props are going to be used. Based on that, you can consider the detailing level.
1.2, Movie and TV series props
Some people think that the plot or the actor, the music and the costumes are the most crucial elements of every production. If you are thinking the same, then imagine a scene without the props. These are the items that may seem to be insignificant but can make the scene believable and real.  With well-designed TV or movie props, you can significantly enhance the scenes.
More than just being functional, such props are designed to effectively communicate the subtext regarding the messages. They set the theme. On the other hand, film props can become iconic symbols that create a statement.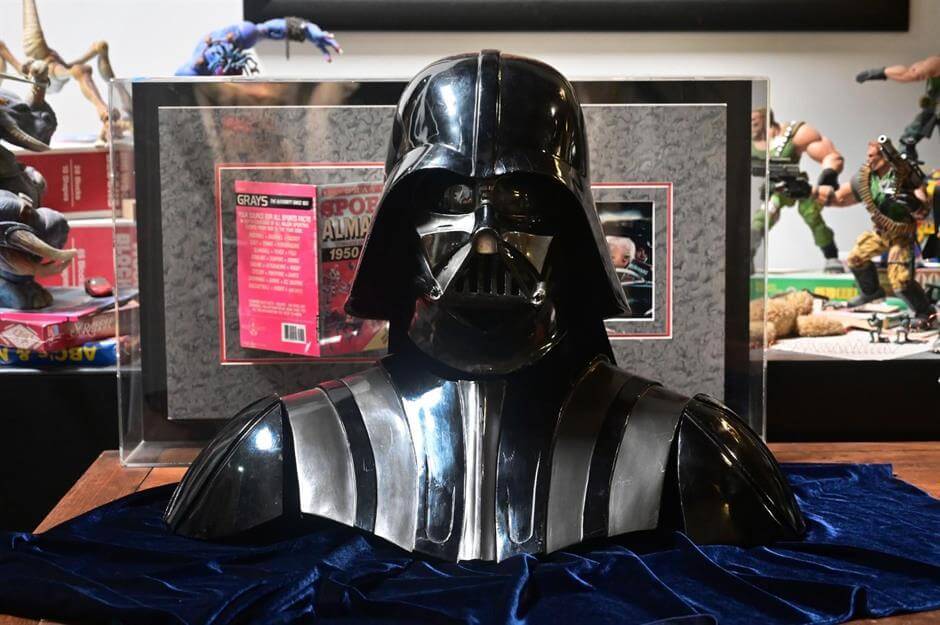 Why are film or TV series props necessary?
There is no doubt that film props are essential in story-telling. They can easily complement as well as motivate the character, letting the actors get deep into the character.
Film or TV series props can offer the audience some subconscious clues about the films' characters and situation, creating authenticity, assisting a story come to life as well as drawing you into the scene. With all these things, the viewers will get completely immersed.  
There are many film props that have now become some iconic pieces. In fact, when people think about a particular movie, they will first think about that prop. Just imagine The Da Vinci Code without Cryptex, Prince of Persia without the dagger, Captain America without the shield, Hugo without the automation! All these props are created to complete the characters.
SFX departments, makeup artists, art directors, and costume designers all have developed some types of revolutionary uses of 3D printing technology. One of the prominent advantages is that during the prop's development stage, using the 3D printing technology, design can be made or changed instantly. And you can reproduce that particular props within a few hours. You don't have to go for any manual artwork as all can be done using 3D modeling software. You can even download or buy some digital prop design files online and start your printing.
Digital design files can save space, and there will be no logistical problems. Welfare or storage of props, fiberglass, or crates molds will be no longer an issue. Those digital design files can be sent to others in a few seconds. Forget about the foam mats, craft foams, cosplay EVA foam, and tools. Now, you can create the complete items for your cosplay event using the 3D printers.
Let' understand this with an example. Using a 3D printer, you can 3D-print different hollowing decorative props to turn your house into a haunted house. When it comes to getting better results, the decoration and props need to match perfectly to create the desired theme. However, when you have the best 3D printer, you don't have to worry about it.
Gore props and animatronics
These are two widely used props that can be used to form a scary atmosphere. Even though you can buy them online, using a 3D printer and the correct type of filaments, you can create them at home. All you need is to get the digital design file and then edit the file based on your requirements. The 3D printer will print the prop. You can place the props in different areas, outside or inside of your house. Besides, you can even make animatronics that is much scarier as they make a sudden movement.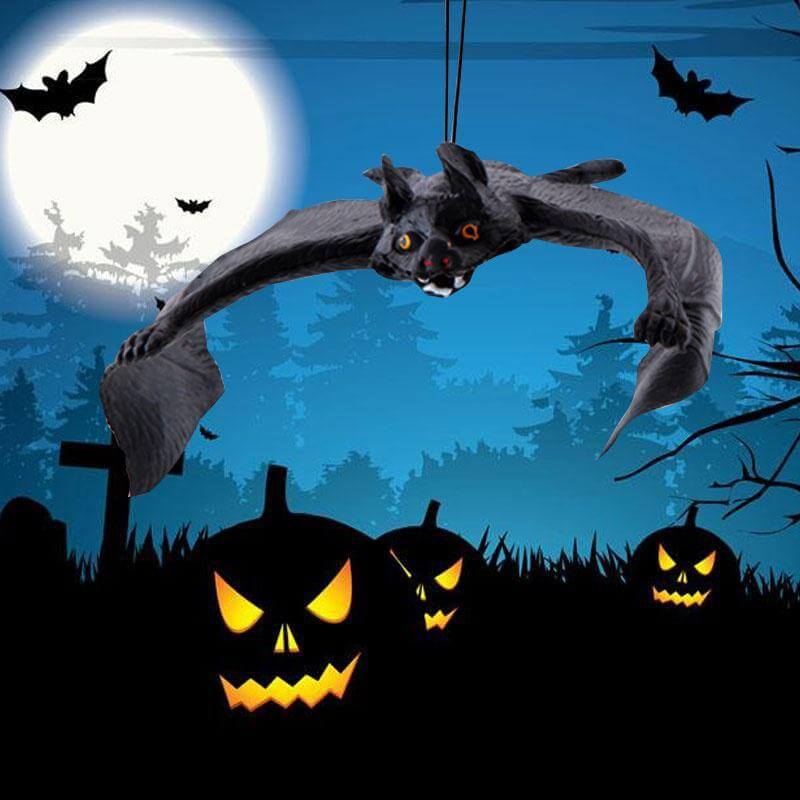 Spider and spider webs
These are also perfect haunted house props that can be 3D-printed. In fact, the 3D printed spider, after post-production processing, will look realistic, cheap as well as tacky. You can create spiders in different shapes and sizes as 3D printers facilitate great freedom in terms of creativity and design.
Every novice 3D printer user has to print different decorative props, including a vase, sooner or later. But with 3D printing, you can go for hundreds of stunning patterns and shapes. For example, in the year 2021, Stijn van der Linden, a famous Dutch designer, made some vases from the Julia Vase series with stunning shapes.
Another recent example is a famous iconic prop utilized for a popular British comedy show, Red Dwarf. Phil O'Connell said that the team had 3D-printed the Starbug to preserve the original ship from possible damages on the set. To create this, they scanned the original ship, then they 3D printed and painted the ship within a week. In general, it used to take six weeks in traditional reproduction.
Another impressive example of decorative props is a cellular lamp made by the Nervous System. The company is a well-known innovator in the 3D printing industry. Moreover, the designers have 3D printed some iconic 3D models using different 3D printing technologies. However, when it comes to desktop 3D printing, FDM 3D printing can be very effective.
Instead of spending a lot of time making decorative props through the traditional method, now you can print complex 3D models and props within a few hours, making your cosplay event unique and exciting.
Initially, 3D printing technology was widely used to make fast and cheap prototypes. However, with time, this printing technology has become an alternative to the classic manufacturing method. In cosplay events, there should be realistic props and models that can effectively set the stage for the story, whether it is for commercials, movies, and games. Believable environments and models are a crucial part of the production as much as the cosplay characters. However, 3D printing has changed the way cosplayers are used to make models. It gives you a perfect chance to create your own fairy world. With a cosplay 3D printer, it is a lot easier to fill the world with models of some famous character.
There are some platforms where you can find millions of models available in printable files. You can find the characters from popular movies or cartoons. If you need to make a gun for your cosplay event, this is also possible using a 3D printer.  
Some popular models display props that you can 3D print
Treebeard of the Lord of the Rings
How about 3D-print the incredible Treebeard! The model will look stunning and unique from top to bottom with the fantastic and detailed bar-like skin and tree-like overall texture. Once done, you will find this mode prop looks very real.
Until the year of 2012, 3D printing was limited to a few uninteresting materials. However, now the options are countless. You can use different combinations of filaments, such as a composite of PLA and wood dust. Such materials are gaining much popularity and can demonstrate the capabilities and properties of Groot – a popular member of the Guardians of the Galaxy.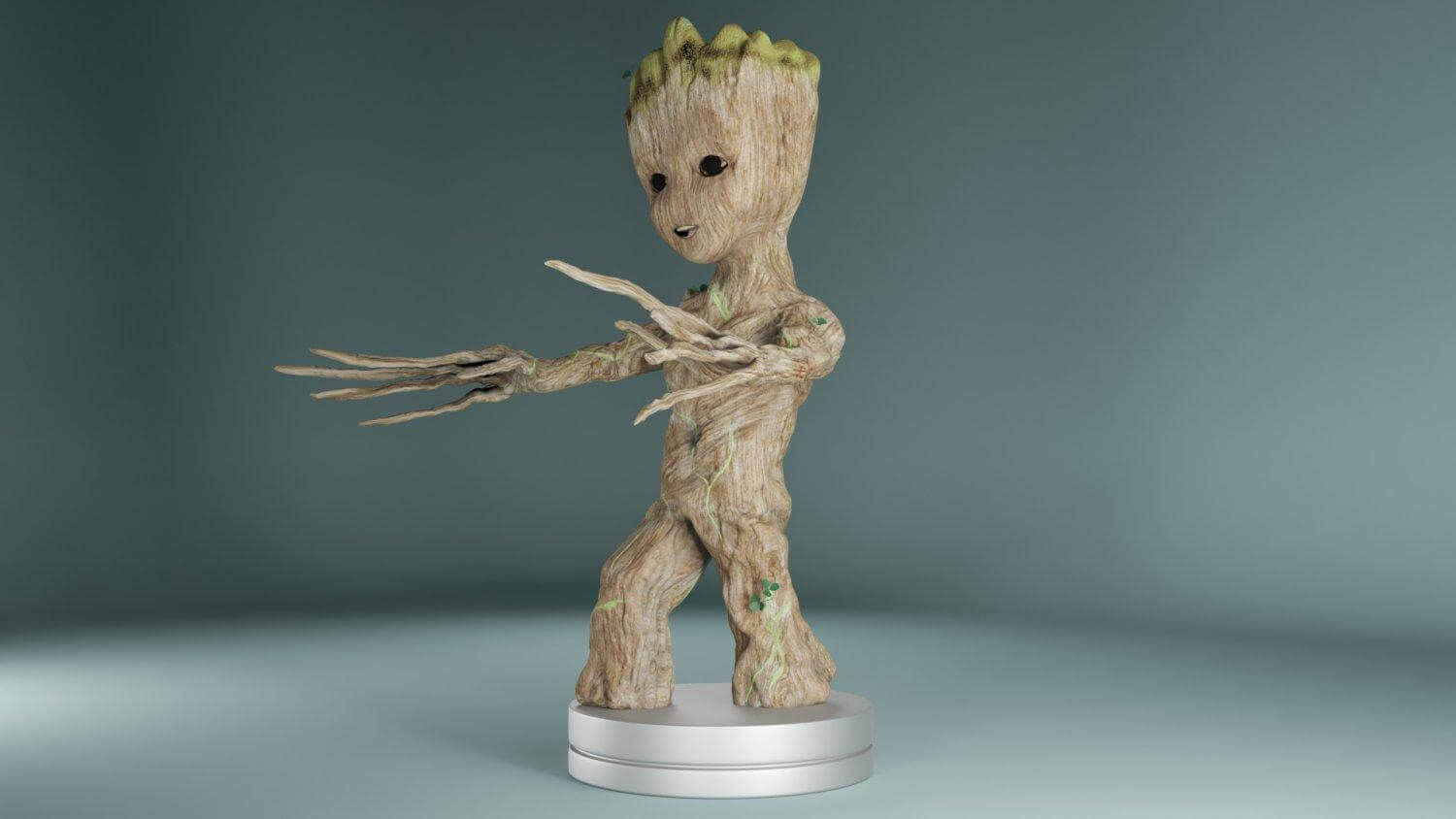 Most of you have some favorite TV series and movies that feature starships, spaceships, and starfighters. Now, you can 3D print those spacecraft models with highly detailed and beautiful parts. Print different parts and assemble them to create the complete model.
3D printed superhero models
Using the available 3D design STL files of various superheroes, now you can 3D print their models at your home using a cosplay 3D printer. After printing is done, you can paint the model to give them a realistic look.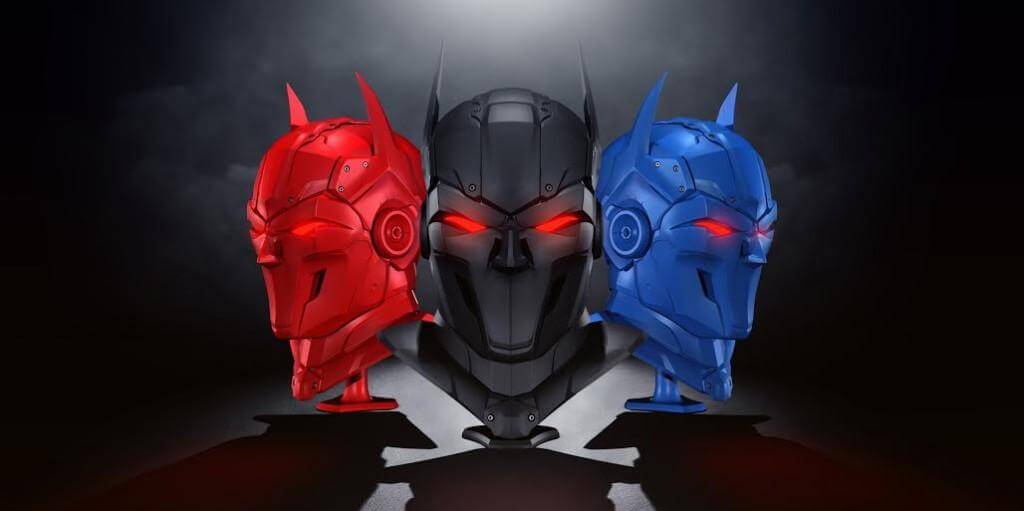 The options are unlimited. This advanced printing technology has allowed cosplayers across the world to create stunning model props that can instantly attract the audience's attention.
The impact and changes of 3D printers on props production
In the last few years, the world has witnessed a lot of unique and compelling manufacturing techniques, but 3D printing has gained much popularity in every industry, especially in cosplay and prop production. From spurring innovation to increasing efficiency to lowering the cost, 3D printing is now offering a lot of benefits. Let's discuss this in detail.
2.1, What is the original production process
Speaking about the actual production process of Cosplay and props, most of the things are made using hands. In this process, first, you need to create the design using different materials, like wood, and using that, you need to create the mold. In some cases, cosplay EVA foam, craft foam, yoga mats, and other materials are used. The cosplayers create a full sheet by combining multiple sheets using glue and then cut the design out. In some cases, foam clay is also used.
To produce props, you will need different tools, such as:
Multi-tool- For carving, beveling, shaping, and engraving foam. You can go for a flexible shaft or cordless tool.
Craft knife- to cut the EVA foam. The knife needs to significantly sharper. However, use it carefully.
Heat gun- You will need it to blast thermoplastic and foam with heat to make the materials pliable and soft so that you can easily give them a shape.
Contact glue- This is the best adhesive for flexible materials, EVA foam, and leather. Apply it on the surfaces, then press them together and leave it for around 15 minutes.
There is a lot of other tools that you will need to make cosplay items and props manually. Well, producing manually is a good thing for those who have skill and time. But in reality, this can cost you more in the long run. Besides, getting an accurate design can be a tricky thing. However, after the introduction of 3D printing technology, things have now started to change. As a result, you can make multiple 3d printed cosplay props within a few minutes and hours using the best 3d printer for props.
2.2, What processes can 3d printers replace?
When creating a prototype manually, that wasn't able to be developed with similar models as well as capabilities of the original product. This means there wear less opportunity for authentic props design. But, now, you can use the digital thread in the entire production process and create well-designed props and models with similar characteristics to the original product.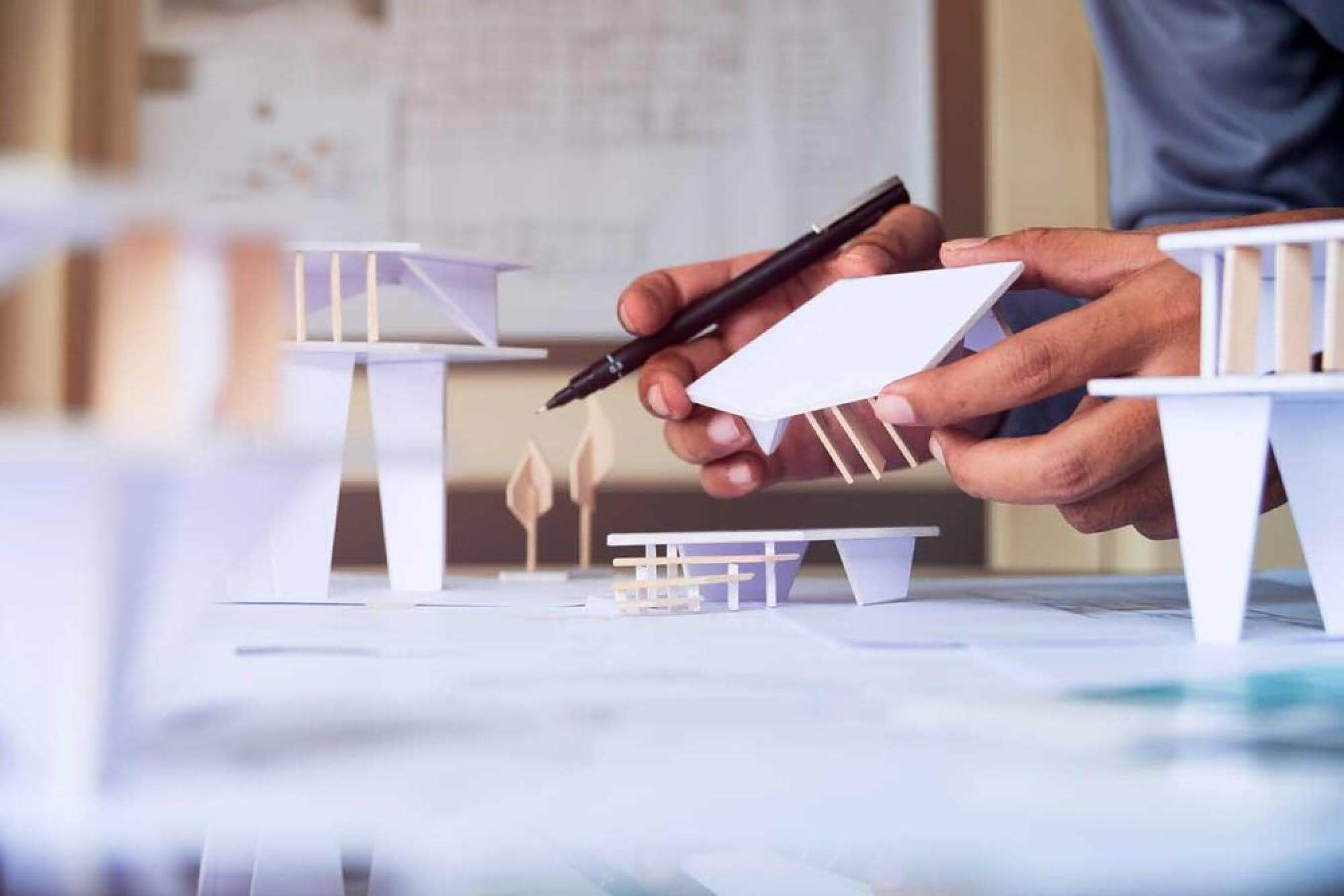 While in the traditional props-making process, designs were made by hand, now you can use 3D modeling software to create them. In fact, you can also download the model design and 3D print them using a cosplay 3d printer.
Earlier multiple parts were used to assemble together to form the entire model. Well, 3D printers have eliminated this constraint. An advanced 3D printer can easily print a small size model as a whole, and you don't need to use any additional tools or elements.
So, it can be said that 3D printing technology has replaced the designing and production process of cosplay items or props. Just make the design using the modeling software, use CAD software to slice the design file, and the printers will do their job. In the end, you will get 100 percent accurate props and cosplay models.
With the 3D printers, you can also use different types of filaments to create your props based on your requirements.
2.3, What are the changes after the intervention of 3d printers
For the newcomers to the 3D printing world, the 3D printing process includes adding a digital model file to the 3D printer that uses different printing technologies, such as FDM or LCD 3D printing, to create the 3D models. The produced models will come out as an accurate replica of the original product. Well, if you have a good sense and skill in designing, you can create anything you want using the CAD application. It lets you create your favorite character and weapons and even enhance them to fit your personality.
Speaking about the traditional manufacturing method, this is a subtractive method. A lot of materials get wasted, resulting in higher costs. However, in the case of 3D printing, you can create cosplay models and props with little waste. Another significant advantage is the ability to make anything that can perfectly fit within the build volume of the machine.
In other manufacturing processes, changes in the design of the parts will require a new mold, die, tool, and jig to be produced. However, in the case of 3D printing, the new design can be added to the slicer software, and then you can add the required support; once you are done, just simply 3D prints into the model.  
With 3D printing, you can create almost impossible geometries that can't be produced through the traditional process, for example, print-in-place mechanisms, parts within parts, and hollow cavities.
If you are using CNC machines, the production process can be very time-consuming. With the use of the best 3d printer for props, you can complete around 10 to 20 production cycles faster before getting the right one. So, if you need to create cosplay models and props urgently, say one month, you can trust a 3D printer.
Analysis of the advantages of 3D printers to the airplane model industry
3.1, No need for lengthy prototyping
One of the crucial factors in the manufacturing process is time. So, it is essential to make the manufacturing time as short as possible without compromising the overall quality. Well, with 3D printing, this is possible. In fact, 3D printing is also known as rapid prototyping. With this printing technology, you can attain one-stop fabrication that will lower the processing time without affecting the precision level, complexity, and fidelity. The prototype can be made within a few minutes or hours.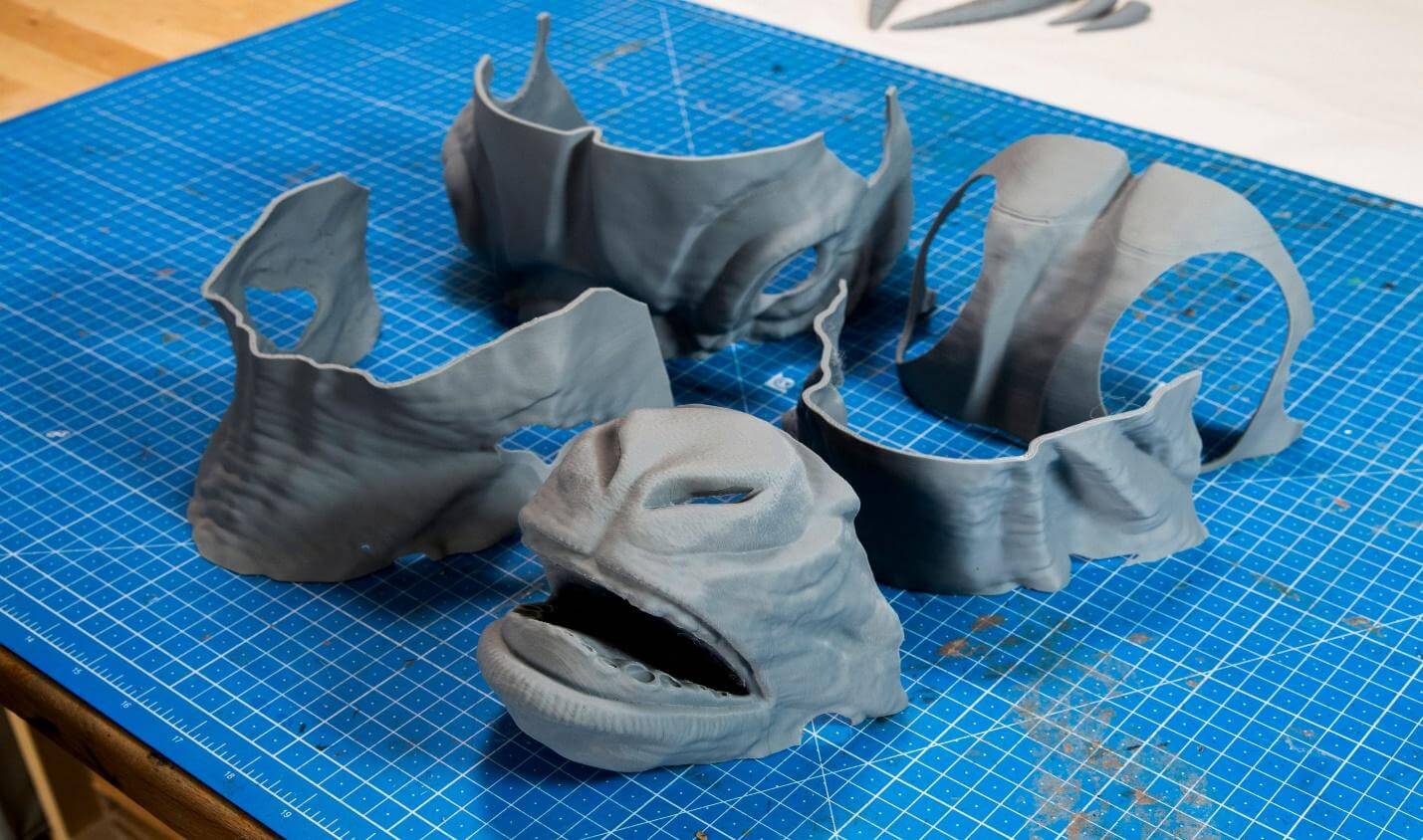 3.2, Fast batch printing speed, improve production efficiency
Based on the design and complexity of the part, the best 3d printer for Cosplay can print the models and props within a few minutes or hours. The process is much faster than machined or molded parts. On the other hand, the model designing process also can be faster by using different easy-to-use 3D modeling software. As the process involves step-by-step assembly that guarantees high-quality parts and enhancement in design, the models can be printed in succession. As a result, the part can be monitored, and you can find the errors in real-time, lowering the number of defective parts.
3.3, No limitation and size limitation
When it comes to designing and making models, with 3D printing, you can go for any shape. In terms of customization, 3D printing offers an excellent level of freedom.  You will enjoy infinite possibilities. On the other hand, you can also go for different types of materials, such as PC, Nylon, ABS, and more. The ability and possibilities to experiment using different materials will be very useful. In terms of size, you can make small as well as large-sized models. Even though the printers may have a small print area, you can create the design in parts and combine them together.
3.4, Can make more elaborate pops
Cosplay props are generally used to complete the look of a character and set the environment so that the viewers can understand the situation. For this, you should make sure that the props look real. While making props manually can take a lot of time, with 3D printing, you can easily make elaborated pros. The props can instantly draw the attention of the customers.
3.5, The lower overall cost
There is no doubt that 3D printing's cost will depend on different factors, the printing will be cost-effective. One machine will handle all the tasks, and the single-step manufacturing will lower the material waste level. Besides, you don't need to hire an expert to use these machines, so this will cut the labor costs.
3.6, Completely DIY experience
With 3D printing, you can easily print all the fine details on the props. While using the existing designs, you can create your own models to come up with something unique. No matter what, the models and props will look very realistic. You can go for any design you want. You can create new designs in small batches faster, evaluate them and make the changes accordingly.
How to choose a 3D printer and assemble your airplane model production line
The above sections clearly show that what you can do using a cosplay 3D printer and some advantages that the printer can bring. Now, you might be wondering how to choose the right 3D printer for your task. Here is a comprehensive explanation that you should consider. Have a look.
4.1, What type of 3D printer can Dreambot3D provide
When it comes to 3D printing, you will find two significant options, i.e., LCD and FDM 3D Printers. The significant difference between the FDM and LCD 3D printer is the printing process and materials used to craft the 3D models. Speaking about LCD 3D printers, they utilize resins that can instantly harden into plastic by using LED light through an LCD panel. LCD 3D printer uses LED technology where an array of LED chips send light through the LCD screen. Later, the LED ray is uniformly distributed on the printing area.
On the other hand, FDM 3D printing, or Fused Deposition Modeling, utilizes plastic or thermoplastic filaments. Here, the filaments are melted into liquid form, and then the printer creates a 3D model by applying the melted filament in layers through the nozzle. When it comes to making durable 3D models, most of the experts suggest using an LCD and FDM 3D printer. When it comes to making props or other things, you will need a machine with a smaller as well as a larger build space. So, using these two printers, you can achieve the maximum level of your creativity.
 When it comes to buying the best quality FDM 3D and LCD printers, you can always trust Dreambot3D. Why? Let us explain the reasons.
Our FDM 3D printers for making cosplay props
It is a fact that printing size and quality requirements will significantly vary based on the type of props or cosplay customs you want to make. With the best cosplay 3d printer, you can take your creativity to a whole new level. And to help you in this, Dreambot3D has brought you high-quality and high-performance FDM printers that facilitate various printing sizes. For 3d printed cosplay props, you can go for our L-500 FDM 3D printer, L-600 FDM 3D printer, and L-800 FDM 3D printer models. Let's talk about these models in detail.
Printing sizes
L-500- 500x500x800mm
L- 600- 600x600x800mm
L-800- 800x800x800mm
We are quite famous for manufacturing and supplying superior quality FDM 3D printers. All these models come with faster and advanced FDM fuse manufacturing technology. These printers are designed to create props and other cosplay items by applying melted filaments in multiple layers on the build platform. Our FDM 3D printer models have a precise extrusion system that can function very smoothly for years without letting you face any technical problems. What's more? Well, some 3D models may need a support structure. For producing such a model, we also offer double-nozzle models. Based on your 3D printing requirements, we can customize the printers. The temperature of the nozzle can range from 75-degree C to 280-degree C.
One of the best things about our FDM 3D printer models is that they can process different types of filaments or printing material. For example, you can go for wooden PLA, PC, PETG, carbon fiber, ABS, TPU, PLA, glass fiber, Nylon, metal filling materials, and more. So, you can 3D print robust as well as flexible 3D models.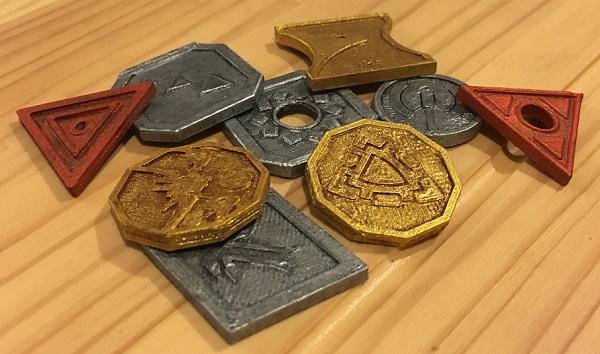 Another essential feature of the machines is a nozzle with various diameters. With our 3D printers, you can choose between nozzle with 0.2mm, 0.3mm, 0.4mm, and 0.8mm diameter. Speaking about the consumable diameter, all the model has 1.75mm of consumable diameter. It is the diameter of the filaments.
As the cosplay custom and props need to be very accurate, you can trust our printers. The positioning accuracy level of the machines is X-axis 0.0011mm, Y-axis 0.0011mm, Z-axis 0.00125mm. On the other hand, you will enjoy a decent printing speed. With 20 to 150mm of printing speed, the machines can create 0.05 to 0.3mm thick layers.  You might be thinking that while functioning. Our machines generate 50dB of movement noise.
All the models have a good quality printing platform made of black crystal glass and heating aluminum substrate. The temperate range of the platform is 30-degree C to 50 -degrees C. In some circumstances, the temperature can go up to 120-degree C. You don't have to worry about the calibration of the platform as it supports an automatic pre-calibration leveling technique.
While working with the 3D printers, it is very important to use them safely to keep yourself protected from heating elements. Keeping this thing in mind, we have made our machines using a 3mm thick fully sealed chassis made of metal. As it is a complete encloser design, you don't have to worry about the VOCs released by some filaments. Besides, its two air filter systems will help in keeping the machine cool.
All the models come with a 7-inches full-color touch screen, and you will enjoy multiple language options. In terms of connectivity, we will offer you an SD card and USB disk as a gift. Just transfer the design into the SD card, attach it to the machine, and the machine will do the job.
With all these impressive features, our FDM 3D printers have become immensely popular among cosplayers.
Our high-quality LCD printers for 3D-printed cosplay props
As discussed above, while making a cosplay custom, you may need to make small parts. For this, our LCD 3D printers will be a perfect option for you. Besides, you can combine both FDM and LCD 3D printing for better results. Don't think that these printed are only designed to make small models. With our LG-550 LCD 3D printer and DB-345 LCD 3D printer, you can create perfect size props while maintaining quality. With larger printing space, these machines will match your printing requirements.
The print size of DB-345 is 345x195x400mm, and in the case of LG-550, it is 527x296x550. Both these models consume 250W of power and utilize LCD surface forming technology to create models. Taking about the printing speed, the LG-550 can attain a speed of 10mm of printing speed, and the printing speed of DB-345 is 20mm. With these printers, you can attain 0.25 to 0.1mm of layer thickness and 3840x216p pixel size. That means these machines will work great in creating high-quality and detailed models. On the other hand, the DB-34 LCD 3D printer supports castable and non-casting resin. However, our LG-550 supports only non-casting resin.
The DB-550 LCD 3D printer only supports non-casting resin. Keep this thing in mind while using to prevent damage to the machines.
The operating temperature of the machines can range from 10-degree C to 30-degree C. As they come with a fully enclosed structure, you don't have to worry about any risk. The models work on CHITU printing software and support both SCL and STL file formats.
When you have these models for 3d printed props, nothing can stop you from enjoying the desired result. For more information, you can feel free to get in touch with us now.
4.2, How to combine FDM and LCD 3D printer for production
Well, both the LCD and FDM 3D printers have some complementary and similar features. So, most of the companies, to boost up their production, have been using both these printing technologies, which proves that contrary to some beliefs, they are not competing.  With the combination, you can enjoy high-quality functional parts for different applications and low-cost prototyping.
For example, you can consider the "Third Thumb Project, developed under a collaborative project between Dani Clode and the Plasticity Lab. Under this project, they developed a prosthetic thumb that can be controlled by the foot of the users. They have used both FDM and LCD 3D-printed components. They 3D-printed thumb using flexible thermoplastic polyurethane, and for the fingertips, they use flexible resins. So, you can expand the possibilities by combining them. Now, let's understand about this in a better way.
It has been proved that both FDM and LCD 3D printers are suitable for faster iteration and to produce concept models. When it comes to making detailed props and other models, you can use our LCD 3D printers. For making durable, functional parts, you can go for FDM 3D printing.
While our professional FDM 3D printers are perfect for creating 3d printed cosplay armor and other large models for your Cosplay, using our LCD 3D printers, you can effectively craft highly detailed models that will surely attract the audience. So, you should give it a try.
The cosplay industry has witnessed a major revolution after the introduction of FDM and LCD 3D printers. While some prefer to go for an FDM 3D printer considering the material and printing cost, they may not create a small detailed object. So, combine them both; you can create almost anything you want.
We would like to suggest that, if you have a sufficient budget and want to make your Cosplay and props stand out from others cosplayers, you should combine these two 3D printing technologies. If you are finding it challenging to choose the best 3d printer for props, don't worry at all, as Dreambot3D is there for you. Visit our official site and check out printer models now.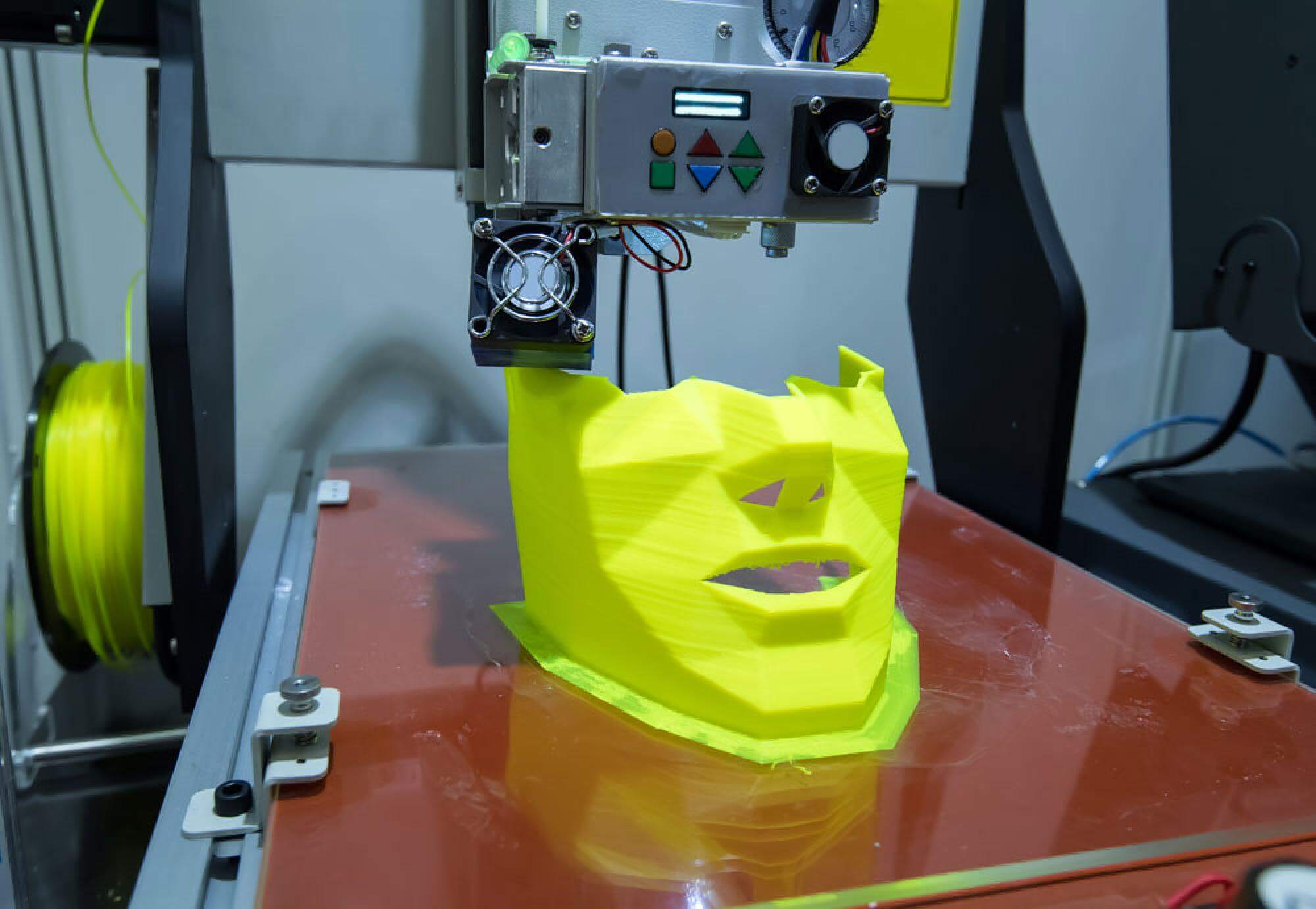 4.3, How to buy a 3D printer
Now, let's talk about some other essential factors you should consider while buying the best 3d printer for cosplay props.
4.3.1, What is the size of the print
The scale of the printing project is quite crucial for your 3D printer purchase decision. Always keep in mind that the cosplay props and models require different build volumes. The build volume of the 3D printers can significantly affect the size and capacity of the platform on which you will craft the props.  
But some 3D printers are not designed for these things. So, you can exclude the printers that have a very small print area. The primary objective here is to always go for the volume that can easily accommodate your print. When you have a large print volume, you can print your Cosplay in fewer parts.
When the object has fewer parts, there will be fewer weak points. If you want to 3D -print cosplay weapons, armors, and more, you need to make several individual parts, which can be combined together by cold welding.
Dreambot3D has some best 3D printer models for you. For example, you can go for our L-800, L-500, L-600 FDM 3D printers, and LG-550 and DB-345 LCD 3D printers. When you are with us, you can find a machine with the print size that you want. Check them out now, and for more details about the machines, you can contact us anytime you want.
4.3.2, Choose a reliable brand
Before buying a 3d printer for props, you need to research about the 3D printer that you want to buy. Most importantly, you need to look at the customers' reviews for that particular 3D printers. Do they say the particular model is useful and reliable? Do cosplayers often use the 3D printer to craft Cosplay? Did they run into some problems after using the machine for a few days? Most printers, especially the cheaper model, can't be trusted in terms of durability.
They generally come with very low-grade parts and will break easily. So, you should always find a brand with an impressive track record. This is where you can trust Dreambot3D. We have to work in this industry for years and understand people's requirements. So, we develop 3D printers that can offer better printing quality for a detailed cosplay costume. Besides, the printing speed of our 3D printers is also quite fast. It is the quality of our printers that helps us to rank ourselves as a reputed brand. Do you want a free quote about our printers? Give us a call now.
4.3.3, Safety configuration of the machine
The best 3d printer for Cosplay is an advanced electronic device and comes with multiple moving parts. For example, gears, motors, belts, build platform, and more. If you don't use the machine properly, it can create injuries. On the other hand, they come with an extrusion nozzle that can attain a temperature of around 250-degree C., so; you should make safety your top priority while buying a 3D printer. You should buy a 3D printer that is properly enclosed so that you can stay protected from the heat. Besides, make sure that the printer has an air-cooling system to cool the model before the removal.
On the other hand, it will be better for you if you buy a machine with the auto-off feature. Don't know from where you can buy such machines? Contact Dreambot3D now. We have added all the required safety features to our machines so that you can use them without any problem.
4.3.4, Resolution requirements of the machine
As you will be making props and cosplay customs, they should have better details, and for this, you need a 3D printer with better resolution. For this, you need to consider some essential things, like the printer's nozzle diameter, layer thickness, and positioning accuracy. The nozzle diameter refers to the size of the nozzle that will print the cosplay models. You can imagine this as a brush of the machine. The nozzle's diameter is an often-overlooked feature. But remember that it can significantly affect the print quality.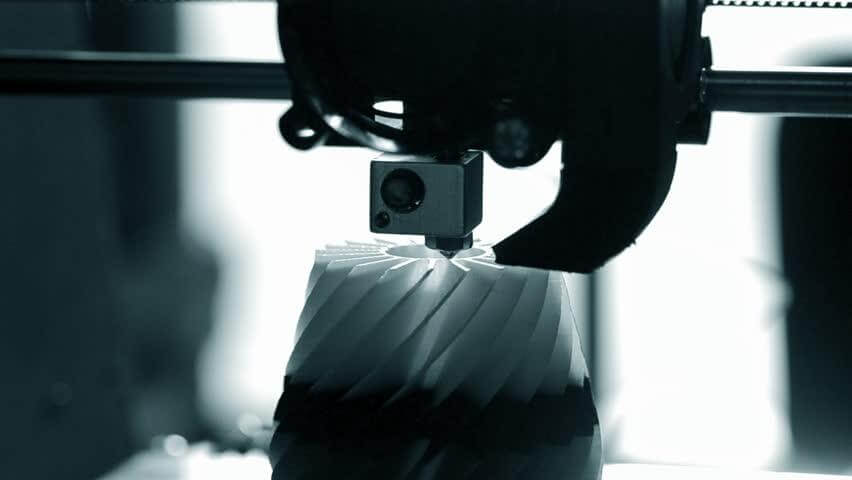 In general, the most common diameter size is 0.4mm. This is a perfect size for printing different objects. You can also go for a nozzle size of 0.2mm to 0.8mm based on the printing requirements, the wall thickness, and the resolution. Some models will need more thickness than others.
This is where you can use our LCD and FDM 3D printers as they support different nozzle diameter sizes and layer thickness levels. Besides, they all have good positioning accuracy. So, you never go wrong with our machines. Place your order now by visiting our official site.
4.3.5, Consider whether the price of the machine is acceptable
Price is another essential thing that will come to your mind while buying a 3D printer. Before buying, make sure that if you really need to buy a 3D printer or you can take the help of a custom shop to get the job done. Do you need the machine for just one project and for the entire life? If you really need a machine, then fix a budget. If you are using the machine for the first time, invest in a cheaper model to know how it works. But that doesn't mean that you should not consider the features you are getting under that price range.
Make sure that the printer supports a better print resolution as well as print speed. Besides, ensure the printer has an automatic pre-calibration leveling print bed feature to simplify the overall printing process. Lastly, consider checking the nozzle diameter and bed temperature. Well, no matter what your budget is, when you are with Dreambot3D, you can find a perfect 3D printer for you. Besides, they all have best-in-class features.
4.3.6, Consider the supplier's after-sales service capability
As you are spending a lot of money on this, there is no doubt that you will take good care of the printer. But like other electronic devices, your cosplay 3d printer also comes with complex parts and can develop technical problems while operating. Such unwanted technical issues can significantly affect your props-making process, and you may miss the event. So, to deal with such issues, choose a company that can offer 24×7 hours of technical customer support. That's why people choose Dreambot3D. Our technical support team is available round the clock and can solve the issues as soon as possible.
4.3.7, Consider the service life of the machine
A 3D printer's cost can range from USD 2000 to USD 25,000. So, make sure that the printer is capable of running for a long time. As per the experts, the average lifespan of a 3D printer is around 6 to 7 years. Before buying, you can ask the suppliers about the life expectancy of the 3D printer. Well, our printers are designed to run for years. Just take good care, and they can offer you the desired results.
4.3.8, Consider the maintenance cost of the machine
If the machine requires frequent maintenance and servicing, you will end up with a considerable manufacturing expense. You can easily avoid such things by buying a quality 3D printer. Choose a machine with the best, safest features and enclosed structure. You can use it with little maintenance.
If you think it is challenging to find such a 3D printer, then it's time to give Dreambot3D's 3D printers a try. Developed with advanced technologies, our LCD and FDM 3D printers are the best in the industry and can keep offering you the same product result for years. Besides, we provide affordable servicing.
While choosing what types of 3D printing material you need to use for making 3D-printed cosplay props, you need to choose the material with different crucial factors. Some critical factors to consider are:
Easy to print with
Resistance to UV and sun rays
Durability
Ability to assemble with adhesives
Easy post-processing
Ability to attain detailed printing
However, here are some best materials that you can use for 3D-printed props for your cosplay events.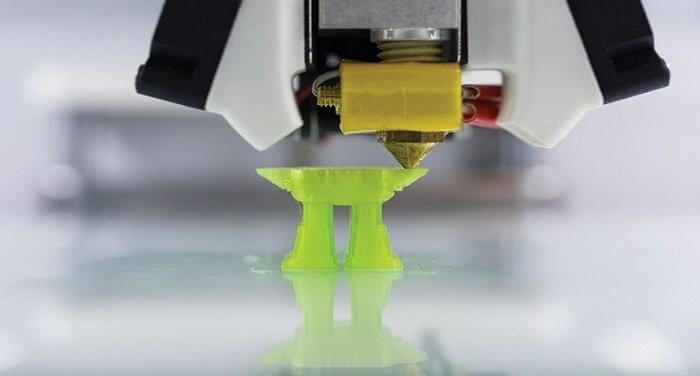 High toughness resin
The standard resin used for LCD 3D printing is fragile, and the printed model can be susceptible to cracking as well as snapping. So, this technology is generally used for creating artistic models and prototypes. To overcome the issue, many 3D printing material producers have introduced high toughness resin. Speaking more about this, it demonstrates the mechanical properties and feels of ABS filament. 
You can use this material to produce 3D models that can easily withstand a higher level of stress and strain. Some studies have proved that models printed using high toughness resin can offer around 55.7 MPa of tensile strength, and the modules of elasticity level can go up to 2.7 GPa.  
With a perfect balance between compliance and strength, this resin is an ideal option for making functional and durable prototypes that withstand a short period of strain and stress. Use it to make wearables or gadget props.
Some of the essential properties are; high printing stability, high toughness, and accurate printing. However, remember that the model created using this resin can start to deform at around 70 to 80-degree C.
Why is high toughness resin an ideal material for cosplay items?
The resin can hold up very well when left in a hot condition. As mentioned above, the deformation temperature is 80-degree C.
If you want to make cosplay items that can be used outdoors, you can trust high toughness resin.  
As the material little flexible than PLA, the props will have an impressive impact resistance feature.
Can handle a lot more wear and tear.
PLA
If you want to use an FDM 3D printer for 3d print cosplay, you can start with PLA 3D printing material. PLA is a popular type of thermoplastic that is made from some renewable resources, for example, sugar cane, tapioca roots, and corn starch. The material is biodegradable and can be used in food products and in medical applications.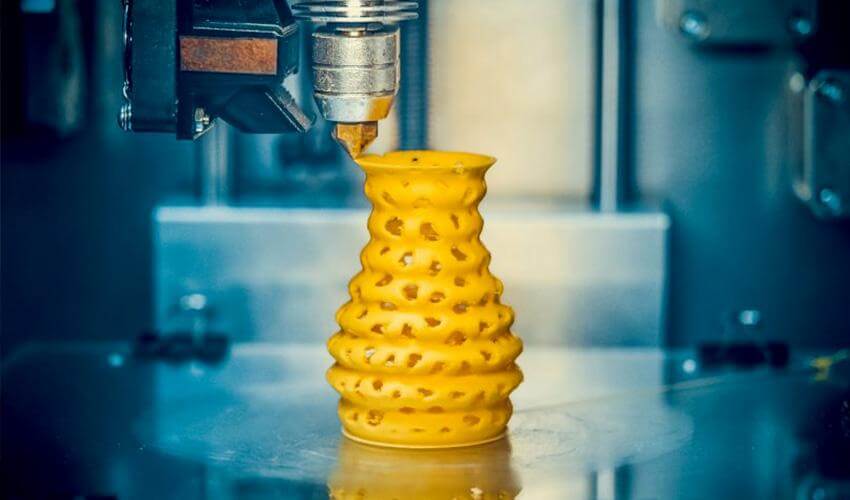 PLA material is a perfect choice for the beginner cosplayer. Considered as a semi-crystalline polymer, the melting point of PLA is around 180-degree C, lower than ABS thermoplastic that melts at 200-degree to 260-degree C. That means, for PLA 3D printing, there is no need to use a printing bed.  As the material has more excellent heat resistance, PLA is a good option for the food industry. Besides, PLA is a good material for projects with no mechanical complexities. The post-processing of PLA models is simple.
Why is PLA a good printing material?
Some major players in the cosplay industry are still using PLA to craft wearable items. So, you can also trust this material.
While using this, you don't have to worry about warping, which is quite common in the ABS printing process.
PLA is significantly easier to print and can be used to make durable cosplay items and other props.
You can save time in case of longer prints.
You should remember that as the material is hygroscopic in nature, the models can absorb water from the environment. Be careful about this.
Nylon
With an excellent level of durability and flexibility, Nylon is a perfect material for 3D print models that require thin walls. It demonstrates a lower friction level, and the melting point is also very high. As the material is resistant to abrasion, it is perfect for making various functional interlocking parts and gears. Like high toughness resin, Nylon also has the mechanical properties of ABS. At the same time, ABS is popular for its strength. However, Nylon is popular for its resistance ability to wear and fatigue.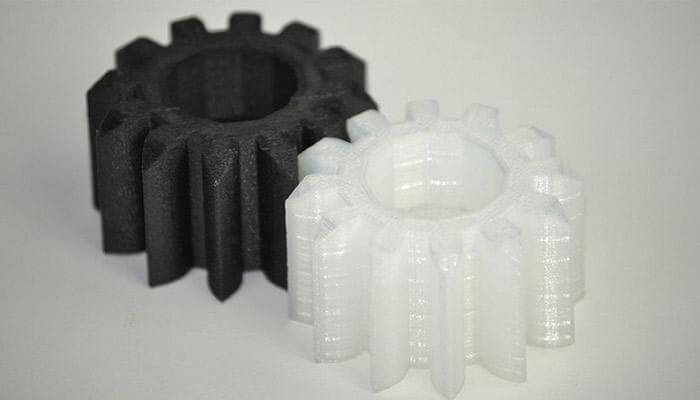 While printing Nylon, make sure that the temperature of the extruder is around 250-degree C. Some of the significant applications of Nylon are:
Nylon is widely used to manufacture fishing lines, as well as food packaging.
In the fashion world, Nylon is quite famous for making hosiery, windbreakers, athletic wear, and more.
It is also used to make switch housings and insulators.
Nylon can also be used to make intake manifolds, radiator grills, door handles, ski bindings, skateboard wheels, rollers, gears, and more.
Why is Nylon the perfect material for cosplay items?
In the cosplay industry, cosplayers use nylon material for making Cosplay and wearable items. The material is flexible as well as durable.
The features that Nylon has are ideal for Cosplay and props due to its impressive flexible characteristic as well as better durability.
You can use this to make durable prosthetics and premium-looking props. Apart from the desired durability, the models will have a very smooth texture, and you can have a rubber-like feel.
PVA
PVA, also known as Polyvinyl alcohol, is a water-soluble printing material. The material is odorless as well as colorless and demonstrates some crucial biocompatibility properties. Another important thing about PVA is that it has a lower level of toxicity. So, it can be used for contact lens solutions. However, in the world of 3D printing, PVA is a perfect supportive material and used with dual-extruder 3D printers, like Dreambot3D's FDM 3D printers.
With the dual-extruder system 3D printer, you can print with different materials simultaneously for the models and supports. This is where PVA comes to play. One of the significant benefits of PVA is that it can dissolve in water. So, you don't have to do anything special to remove the support structures. Just emerge the part into water. This way, you can also efficiently prevent marks on the props that may arise during the sanding process.
This material works perfectly with PLA as they both share similar printing configurations and also melt at the same temperature. Besides, as PLA is hydrophobic in nature, it will not dissolve in water. So, only the support structure will dissolve.
While printing PVA, the nozzle temperature should be around 180-degree C to 200-degree C. On the other hand, the temperature of the printing bed should be around 45-degree C to 60-degree C.
PC
PC or Polycarbonate is a filament popular in the 3D printing industry for its excellent level of transparency and resistance to impact. The material feels very lightweight but quite durable and widely used for professional applications. Some cosplayers may not find it easy to work with PETG and PLA as these materials require a high extrusion as well as build plate temperature. For them, a PC can be a perfect option. The material is valued in the world of 3D printing for its impressive strength.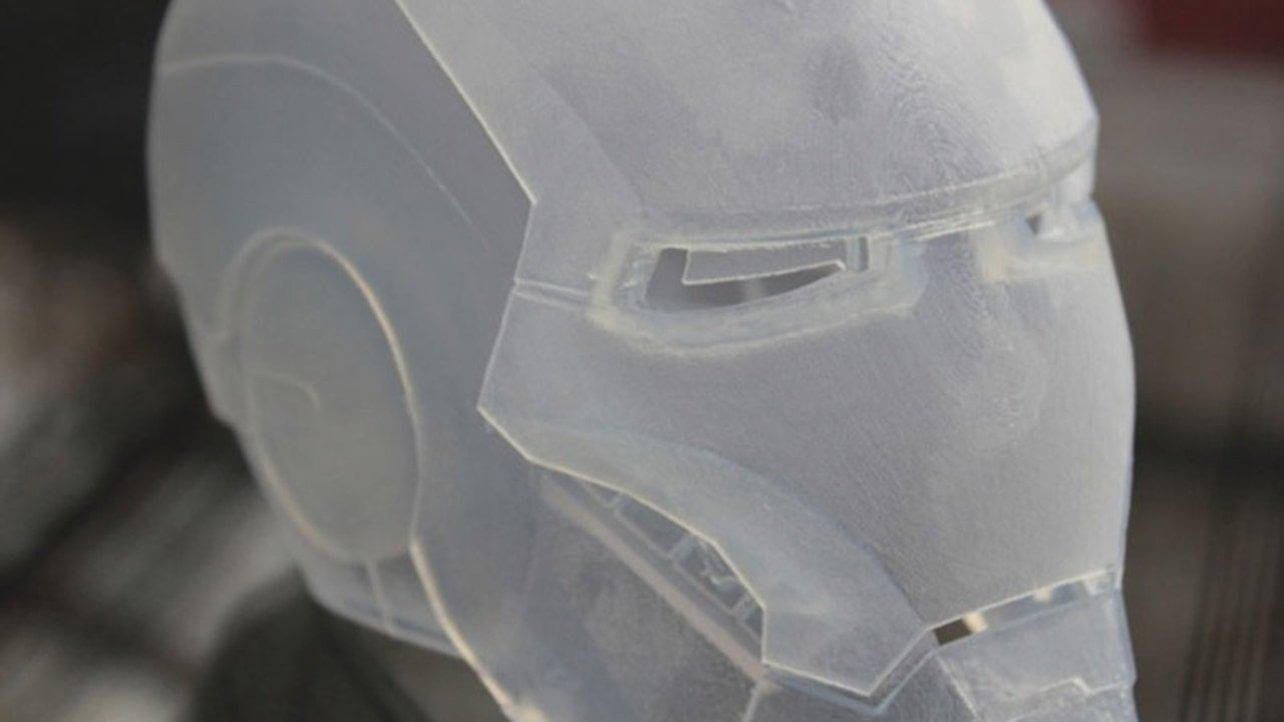 Speaking more about it, PC has a lower density compared to glass, thus making it interesting for printing different optical parts, decorative props, and protective screens. Models made of PC filament can easily withstand temperatures from -150-degree C to 140-degree C. So, the possibility of applications is more.
The material is quite durable than PLA but less durable than nylon filament. It is less dense than ABS and also feels lighter. PC filament can easily withstand torsional stress and can be bent by machine at room temperature.
As per the experts, cosplayers should be very careful while working with Polycarbonate as it has some limitations. For example, it can easily absorb moisture from the air. On the other hand, PC is sensitive to sun or UV rays. That means you should not use it for outdoor applications. PC filament printing is different from the PLA and other materials.
Are 3D Printers good for Cosplay?
There is growing popularity of unique costumes and dressing up for events and parties. Be it is a Halloween party or the launch event of a famous movie, some fans like to dress up as the character they love the most to show their love and support.
But some fans have complained about some issues they have faced with props and cosplays. For example, it is not easy to find or create a perfect gear or custom that will fit the users. Even though they find the custom, it can be very costly for them. On the other hand, sometimes the costumes or props lack originality.
However, things have now changed. With 3D printers, you can make anything you want, for example, 3d printed cosplay armor, guns, characters, and props. Starting from designing to production, 3D printing has simplified the entire process. All you need to get the design, and the printer will do its job.
What kind of 3D printer do cosplayers use?
When talking about the best 3D printers for cosplayers, the printer must-have features that can easily customize different aspects of the Cosplayer and bring her/his creative imagination to life. Besides, the best printer makes it easy to craft fine detail as well as large-scale armor in no time. This is where you can go for FDM and LCD 3D printers manufactured by Dreambot3D. With all the required features, these machines offer you the most comfortable way to create your props.
How big of a 3D printer do you need to print helmets?
It has been seen that people have 3D printed some jumbo helmets measuring 246mm x 226mm x 250mm. Well, for your Cosplay, you may need to print small size and large size models. And for better results, choose a printer with a printing size of 550mmx500mmx800mm. Besides, you can also go for a printer with a printing size capacity of 800mm. If the helmets are more significant than the print size, you can just print them in different parts and assemble them.
What filament is best for Cosplay?
Well, the choice of filaments will depend on the Cosplay or props you want to make. However, you can go for High toughness resin, PLA, Nylon, PVA, and P, as mentioned above. These materials are easy to print with and can be used to produce durable wearable items with an amazing level of detail. To use these materials, you will need both FDM and LCD 3D printers, and you can get these printers under your budget from Dreambot3D.
How much does it cost to 3D print armor?
This will significantly depend on the thickness, size, and materials you are using. Don't forget to add the cost of a 3D printer. This can range from USD  500 to USD 5000. On the other hand, the cost of printing material can range from USD 50 to USD 200. So, you may need to spend around USD 100 to USD 200 to 3D-print an armor on an average.
How do you scale a helmet for a 3D printer?
As per the general rules, the helmets that you need to print should be sized bigger than your head, especially if you want to install hinges and servo motors inside. To scale the helmet accurately, you scan the exiting helmet or take a scan of your head using an image scanner. The software will show you the exact size of your head. Now, edit the design and make it a little bigger for a perfect fit.
How much filament does it take to print a helmet?
Before begin printing, you need to make sure that you have enough 3D printing materials. To print a giant helmet with a size of 246mm x 226mm x 250 mm, you may need around 1.5 pounds of PLA. However, in the long run, you will find it cost-effective. Once it is made, you can use the helmet multiple times. Based on the type of 3D printer you are using, the production process can go up to 50 hours.
Can you 3D print a bulletproof vest?
Well, as per the recent studies, this is possible. Some 3D printing companies have successfully managed to spool Kevlar into thread-like fibers and used their 3D printing methods. They use the Kevlar threads by combining them with another filament to increase the tensile strength. Some also have made a cube that can stop bullets. When tested, a bullet was fired at around 5,800m/s but was stopped in the cube's second layer. So, it can be said that 3D printing can be used to make a bulletproof vest.
Is ABS good for Cosplay?
Yes, it can be used to make Cosplay costumes and props. Models made from ABS filament can withstand a much higher temperature. So, if you are planning to make cosplay items for outdoor use, choosing ABS can be a great option. ABS material is slightly softer as well as more flexible than PLA. So, you will witness a good level of impact resistance, and this is crucial for most of the cosplay items. The items can easily withstand force. On the other hand, compared to PLA, ABS can easily get through a lot more wear and tear. So, you can trust ABS for cosplay 3D printing.
What is ABS Filament for a 3D printer?
Speaking about ABS, it is also known as Acrylonitrile Butadiene Styrene. It is a part of the thermoplastic polymer category. This single thermoplastic is created using three different polymers, such as Styrene, Acrylonitrile, and Butadiene. ABS demonstrate an impressive level of strength, and it is very lightweight. Besides, this filament is affordable than other filaments and abrasion-resistant.
What's more? ABS can easily withstand various chemical formulas. As ABS's glass transition temperature is around 105-degree C, it can be easily processed. If you are looking for a 3D printing material that has a low melting point, you can use ABS.
How much does 3d material cost?
The cost of the 3D printer material will depend on various factors, such as material type, color, quantity, and tolerance level. If you are looking for some suitable quality filaments for your desktop 3D printer, the price of the material can range from around USD 30 to USD 80 per kg. Speaking about the average cost of some other filaments, PLA's average cost would be USD 15 to USD 20 per kg. The average per kg cost of ABS would be around USD 15 to USD 3. If you go for Nylon, then its average price range is around USD 40 to USD 80 per kg.
How much does it cost to 3d print a box?
To understand the cost of 3D, print a box, you need to consider the material cost, labor cost, time of printing, and more. However, this can be done for under USD 100. Besides, you also 3D-print your helmet at your home using our FDM or LCD 3D printer to save money. For more details, please feel free to get in touch with us anytime you want.
How long does 3D print ABS last?
Different studies have proved that ABS is quite durable and more functional than PLA. Besides, it supports an impressive temperature resistance. On the other hand, it is also shatter-resistant, so you can expect it to last longer. It has been seen that some ABS-made 3D printed models can last more than 5 to 7 years.
Is 3D printing with ABS dangerous?
As per some experts, prolonged exposure to fumes released by some filaments can be dangerous. Some recent studies on thermoplastic feedstock probed that during the 3D printing process, hazardous gases and vapors are emitted. The two most widely used thermoplastics are PLA and ABS, and they have been found to produce UFP- Ultrafine Particles and VOCs- Volatile Organic Compounds (VOCs). UFPs can range between 1 to 100 nanometers, and they can be easily absorbed. So, it is advisable to use fully enclosed 3D printers like Dreambot3D's FDM and LCD 3D printers for a safer 3D printing experience.
Is it safe to 3D print abs?
Some studies show that ABS while printing, produces a strong odor. This odor is called burnt plastic. The smell will make you uncomfortable staying in the printing room. Besides, the fumes are also toxic. It can also release harmful VOC, such as ethylbenzene, cyclohexanone, butanol, styrene, and more. However, if you want to make parts using ABS, then prefer to use an enclosed 3D printer. Besides, in the printing room, you should use an air ventilation system to minimize your health risk.
Can you drink out of PLA?
In general, PLA is food-safe material, so it can be used to create a cup. However, there are a few critical aspects of 3D printing that you need to know, which can create problems. First of all, 3D printed cup may not be watertight. Besides, if the cup has a layered effect, then the layers can create spaces for the bacteria. So, if you are using a PLA-made cup, use it only for one to two drinks.
Will PLA melt in a car?
Well, PLA can be a common filament for 3D printing, and it is biodegradable and resistant, but there is a common problem that you can face. PLA has a very low glass transition temperature, i.e., 55 to 60-degree C. Remember that most PLA models will begin to deform at around 40 to 45-degree C.  During a sunny day, the inside temperature in a car can go up to 60-degree C. So, be careful about this.
Does 3D filament go bad?
Yes, the filament can go bad after a certain period as every item has a shelf life. When it comes to filaments, the way you store them will matter the most. To make your filament last long, you should keep it in an airtight box and don't let it come in contact with moisture. For example, PLA perfectly sealed with silica can last for around 8 to 10 years. On the other hand, ABS, perfectly sealed and not exposed to UV or Sun rays, can last around ten years.
There is no doubt that 3D printing is getting popular in the cosplay industry across the world. It has enabled the creation of 3d printed props with unique designs and details. This is the faster and cost-effective way to create cosplay props, customs, and other things.
There is fantastic potential to create various intricate props through 3D printing. Even though it is not mainstream, you can consider 3D printing as an alternate method to craft props. As the cost of the 3D printers is now going down, anyone can buy a 3D printer and create stunning models. With a professional cosplay 3D printer, you can even bring your own unique designs to life. With the best 3D printer, you can 3D-print beautiful outfits, armors, helmets, and different futuristic devices to wear.
So, what are you waiting for? Place your order now. We at Dreambot3D have the best LCD and FDM 3D printers that you can buy under your budget. If Cosplay is your passion and you want to enhance your craftmanship by bringing your ideas to life, you can get it done with our 3D printers. After all, we offer the best 3d printer for cosplay armor and other props.