3D Printer for School & Education
School 3D printers is used for prototype printing of learning models from elementary to tertiary levels of learning. The 3D printer for schools is used by schools to facilitate learning and research for students and trainers.
How 3D printers work for School & Education
3D printers for schools are used for printing in the classroom, lab, workshop and beyond to aid the process of learning.
The education 3D printer has safety features such as; a carbon air filter for capturing volatile organic compounds emitted during the printing process, durability and a high quality output for both elementary and university learning.
The education 3D printers are affordable and possible for you to buy for every grade.
The process of printing is also simplified so that young learners can print learning prototypes on their own through the large touchscreen interface accompanied by a straightforward networking cloud compatibility.
The automatic bed-leveling and a non heated removable print bed make it a well rounded option for use.
With the 3D printer for classrooms, students have the ability for problem solving through development and testing theories. They also have the opportunity to learn at their own pace.
School & Education 3D printers for your Choice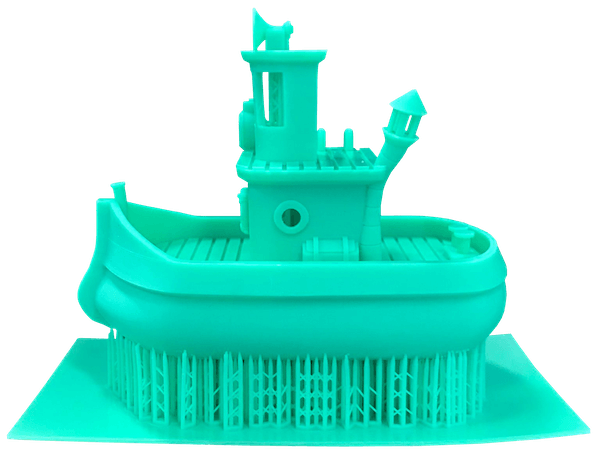 Don't know how to choose a model?
Are you confused about how to choose the correct model and type of 3d printer? We support 24/7.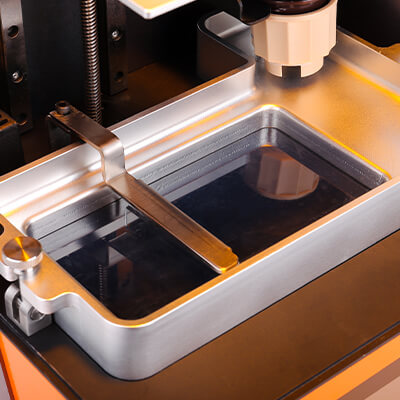 4K black-white industrial screen, 0.01-0.05mm layer thickness accuracy, more accurate printing of details.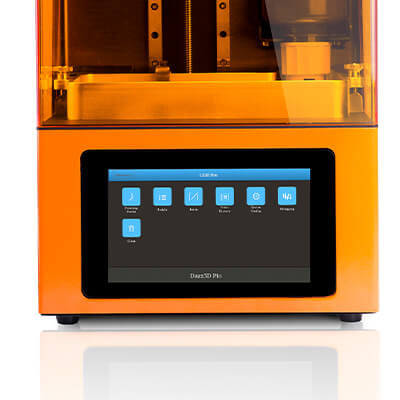 All 3d printers are equipped with PLC control system as standard, makes the operation more convenient, and reduces the error.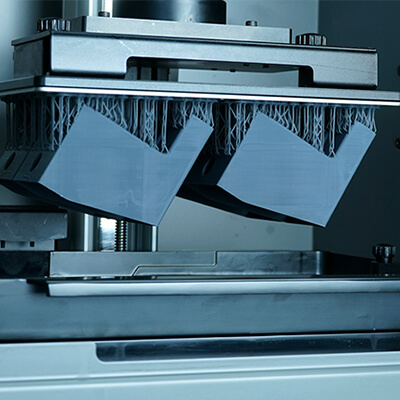 Large printing size, 20mm/h printing speed, complete your printing tasks faster.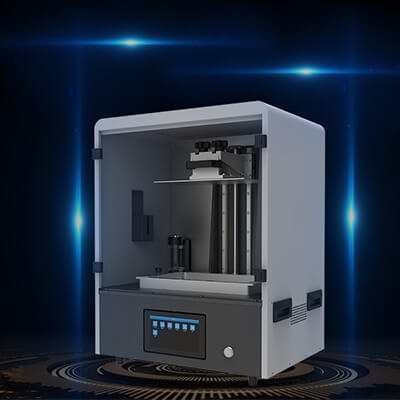 The all-metal one-piece shell reduces resonance, makes printing more stable and improves printing accuracy.
The printer came with a straightforward manual for assemblage. The whole class took part in the setting up process. You don't need to connect to a computer before you can print. The printer is fun to use.
This is the first time we are using the school 3D printer and the experience so far has been remarkable. It is very easy to set up. No unpleasant sound or smell when you print with the school 3D printer.
I print 3D objects in the form of animals, shapes in different colours. Research has proven that children are visual learners, this is why we introduced the 3D printing education program, which is helpful.
Learning science involves more practice. Another equipment we introduced in the science lab is the 3D printer for students. The students are able to print their prototype learning models on their own.
We bought the 3D printer a couple of months ago from Dreambot3D. Setting up took less than 30 minutes before we tested the first printing. After the first printing, the students can now print on their own.
The printer is good for learning. You have to ensure that the bed is aligned properly and the prints will come out great. I make sure that printing is done in the classroom because there is no pollution from the printer.
How 3D printers are used in schools and Education
School 3D printer buying guide
3D printers, the modern machines with many advanced features are simplifying different works. It can be said that modern 3D printers have different types of uses in various professions, hobbyist, and home.
Now with time, the machines are gaining wide acclaim in educational and classroom settings.
As the name suggests, a 3D printer prints 3D objects, not using ink but using different types of substantive materials, for example, resin and filaments.
The rapid advancement in 3D printing technology has made 3d printers for school or an education 3d printer quite affordable and comfortable to use. They are designed to offer a lot of educational benefits for each grade.
The growing implementation of 3D printers in the education industry
Using 3D printing in different educational scenarios is quite effective for different learning processes.  With this, students can now easily understand challenging learning concepts that are difficult to represent using standard learning methods.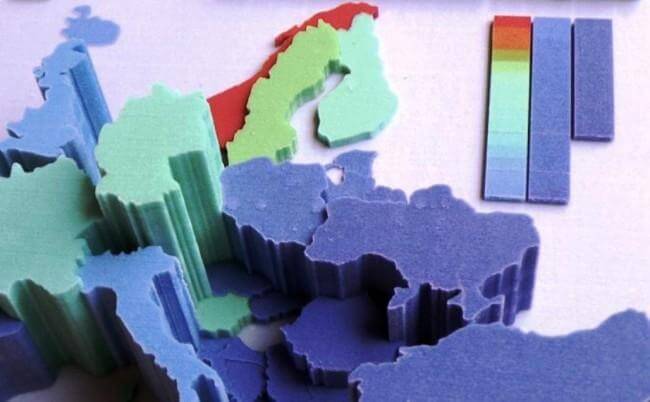 Preparing them for the future career while obtaining valuable skills through 3D printing is an ideal path that most colleges and schools use today.
In the educational field, the best 3d printer for schools serves as a revolutionizing tool and offers teachers different teaching methods.
If you are a math professor, maybe you might be thinking about letting the students make their own geometry with 3D objects.
If you are a business teacher or an economic teacher, you can let your students design, produce, and sell 3D printed models made using a 3d printer for the classroom.
Or maybe you are a science professor interested in creating realistic 3D objects of DNA, atoms, and cell with the students.
The possibilities are unlimited. The best 3D printer can let you create any design you want. It all depends on your creativity and imagination.  
Besides, you can save your money and time by 3D printing the objects that you want. There is no need to go out to search for the people who can make the models for you.
However, choosing the best 3d printers for education is not a simple task. The advanced technology has enabled companies to introduce different 3D printers, making choosing the right one quite challenging.
If you don't know what exactly to look for, the process can be very overwhelming. To help you with this, we have created this article. Keep reading, and you will choose the perfect one that will go a long way in helping you create high-quality 3D objects.
Chapter 1:
The role of 3D printers in Schools and Education
It is a fact that learning is always better and more comfortable when you have the right tools. 3D printing has dramatically empowered students, educators, and teachers who want to combine reality and theory by crafting 3D models that will suit different situations. In fact, implementing 3d printing in education has become more common.  
In education, this can offer unlimited solutions to various issues. For instance, the architecture students wonder about creating mockups or models of their assigned projects. Well, why not 3D-print those models using a 3D printer that you can use at your home. Just imagine how enjoyable your chemistry classes will have been if students can touch and feel the molecules' real structure.
Just get the design and print that within a few seconds. Keeping these things in mind, the leading 3D printer manufacturers, like Dreambot3D, have already designed and developed advanced 3D printers for students and cover various educational requirements.
Uses of 3D printers in the field of education
It has been seen that schools and colleges throughout the world are gradually adapting creative ways to teach. They are converting all the boring lesson plans into learning through fun and play.  While the whole world is transforming with modern technology, the education industry should change with it. To prepare students for a great career in technology, 3D software design, and other fields, educational institutions are now buying the best 3d printer for the classroom.
This technology has enabled students to easily explore the world differently and creatively. Professors and teachers are now adding 3D design into the curriculum in different subjects, like art & design, science, math, economics, and more. 3D printing offers easy access to the desired segments and samples that make sure that students understand the subject correctly.
Students are positively enthralled by the pragmatic approach, which has made the colleges and schools more desirable. So, it can be said that 3D printing technology is a valuable asset that can revolutionize the innovative spirit along with the technological fitness of the budding students.
3D printing effectively engages students
Both the educators and manufacturers are now leveraging the fantastic benefits of modern 3d printers for school. 3D printers and 3D modelling can bring all the educational concepts to life, helping develop practical skills, for instance, creative design, coding, problem-solving, and more.
A recent study conducted by Macquarie University in Australia and Makers Empire, a well-known educational technology company, proved that 3D lesions and assignments effectively engage students, developing advanced skills and concepts.  On the other hand, an article on Additive Manufacturing provides a comprehensive literature review of the use of 3D printing in the classroom.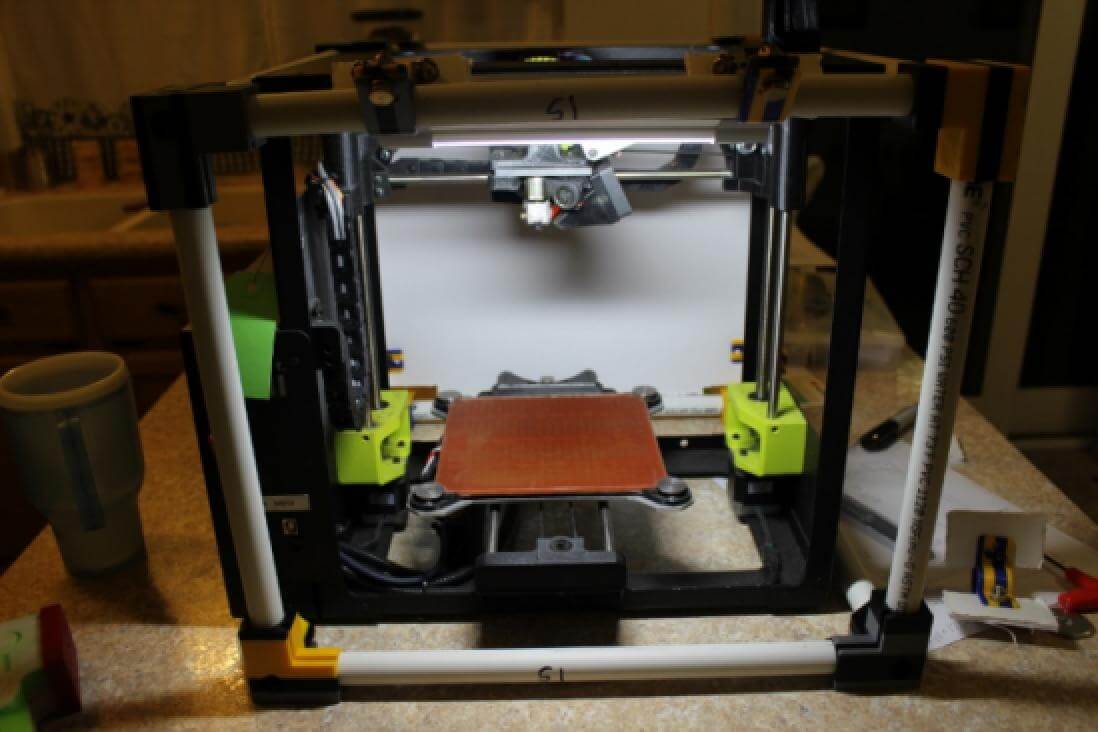 The articles talk about different benefits of 3D printing that go beyond science and math comprehension. The study supports students having different learning styles and effectively enhances speaking and collaboration skills. Active-learning technology like 3D printing lets them shift from consuming information to crafting and analyzing more in-depth.
For 3D printer's use in schools and colleges, bringing the digital object out of the screen into the real world is a thing of bringing the digital object out of the screen. Here are some examples of how 3D printers can be used in classrooms.
Students studying history can now easily printout historical artefacts for a better analysis
Geography students can now easily 3D-print population, demographic and topography maps.
Graphics design students are 3D printing their artwork for demonstration or as a part of their assignments.
Students studying biology now can print out real-looking 3D models of different organs, cells, viruses, and other biological things.
Chemistry students can 3D print molecule models for their study.
Math students can now 3D print different models of mathematical problems to solve them efficiently.
These are some of the significant ways that 3d printers for school are bridging the gap between the digital and physical worlds.  Now, let's have a look at some significant roles of 3D printers in this industry.
1.1, Optimize teaching work
It has been proved that 3D printing has some added benefits of keeping the interest alive for students with the help of visual aid. The process and techniques of designing and 3D printing the creations can trigger creativity. Besides, the instant feedback from idea generation to creation can make the learning process practical and enjoyable. Besides utilizing a 3D printer, the classroom can transform the classes into a highly interactive and exciting learning experience.
As a teacher, you can 3D print different skeleton parts to make your biology class enjoyable. On the other hand, you can make different prototypes for your engineering classes. All such processes need an adequate level of exploration through interaction, which, in turn, stimulates the learning process.
3D printers can position students as a good creator. Instead of spending money on buying someone else's creation, students can become inventors and identify their requirements and craft solutions. The technology has encouraged students to think autonomously and effectively organize the workflow. Letting them do their work by themselves, you will make them in charge of the project, starting from designing the models to printing the final 3D objects. This way, their problem-solving skills will be improved.  
Some example to consider
3D printed models in science classes
The Napa New Technology High School is widely using 3D printing for various purposes. Shawn Carlton, a teacher at the school, sees the possibilities of using 3D printing in education. He has emphasized how it helped develop various skill sets, such as out of box thinking, problem-solving, and more. It sparks creativity through different types of educational projects. It helped students to understand and design complex models and 3D print the objects.  You can go for DB-345/DB-550 3D printer for large size printing while the ME-192 is perfect for small size printing. 
Real-looking 3D printed fossils at the University of Florida
The University of Florida is well-known for its massive investment in 3D printing technology for education. To make the study enjoyable, the University obtained fossils from the digital collections of the 'Florida Museum of Natural History. The fossils have bones from giant ground sloths, three-toed horses, the Megalodon and more.
Using these 3D printed bones, the University created perfect replicas of the animals. This encourages students to utilize their conceptualization level and brain differently. By using the 3D printed replicas, students are able to interact with those ancient fossils.
Life-like organs
A Urologist at the University of Rochester Medical Center, New York, utilizes 3D printers to build different non-functional human organs. The models can be used to conduct robot-assisted surgery. For simple surgery procedures, for example, spleen removal, there is a little requirement for this. But there are some types of complex procedures, for example, tumour excising, that can vary from one patient to another.
He began by 3D computer-assisted "tomography scan." He scanned the tissue of the patient. After that, he used the data in Mimics, a medical modelling software to create 3D objects. After that, he printed the 3D models using the FFF printer in hollow plastic moulds. He inserted blood-vessel replicas that can connect to the fake-blood. He injected hydrogel in moulds that solidified and created a perfect level of organ-like stiffness. Using that, surgeons can practice different treatment procedures.
1.2, Participate in students' creative practice projects
3D printing in the field of academics is helping students by transforming them from students to active creators from passive consumers. The current educational system heavily depends on theoretical learning and a tiny percentage of real-world knowledge use. However, getting access to the 3D printers at the grass-root level lets them adopt a perfect practical hands-on approach.
On the other hand, 3D printing technology greatly rewards students from different classes with affordable and quick results that can positively influence the students to work and grow. 3D printing requires different types of skills, from creative skills to abilities for technical designing. When students learn these skills, they become more creative.
Earlier, students used to draw out the designs for their projects. But now, using a desktop 3D printer, they can create a perfect 3D model of their project. For example, they can create 3D printed molecules and elements to learn structural properties. Crystalized enzyme models to test the interaction of the model enzyme substrate. Besides, students can 3D print molecules that are being used in therapy.  
In biology, students create RNA, DNA, and the 3D models of proteins to better understand every macromolecule structure. The student can also create the model of the flow of genetic information to RNA and protein from DNA. It is now possible to 3D print Biomolecular models for pedagogy and research purpose.
The physical world and 3D data now can interact
It is a fact that the 3D printers, both the FDM and LCD 3D printers, have revolutionized the meaning of crafting something useful from nothing. Here students start with brainstorming an idea and end with the ideas being converted into 3D models. Such things are very empowering and exciting.
For instance, builders are now constructing bridge 3D models before building a real one or are now creating different versions of their products to test the. The technique has improved the education industry by showing an ideal way to covert the ideas into a physical object. If used properly, it can trigger creativity and innovation in children.
Kabaku, in Japan, has partnered with Microsoft and introduced an easy to learn Minecraft-based 3D printing and coding program for the students of 6th grade. They have named it "Digital House Making."  The program includes 10 sessions, and the duration of each session is around 45 minutes. Using the program, the students first design a house in Minecraft and, after that, 3D print them into a 3D-printed physical house. This way, printing creates a problem-solving and engaging environment for the students. Besides, it also boosts up their analytical skills.
It can be challenging to keep the students engaged when the subject is challenging and requires comprehensive hands-on attention. It lets educators effectively illustrate the difficult concepts and then enhance student engagement through an interactive learning process.
When they feel comfortable trying out new things, think creatively and test different theories, it can significantly aid the learning process. As discussed above, 3d printing in schools can encourage students to be more creative and innovative as they can change the ideas by the trial-and-error method. As a result, students can now easily remember those lessons and facts learned. Students can use ME-192 LCD 3D printers of Dreambot3D to create highly accurate small size 3D objects.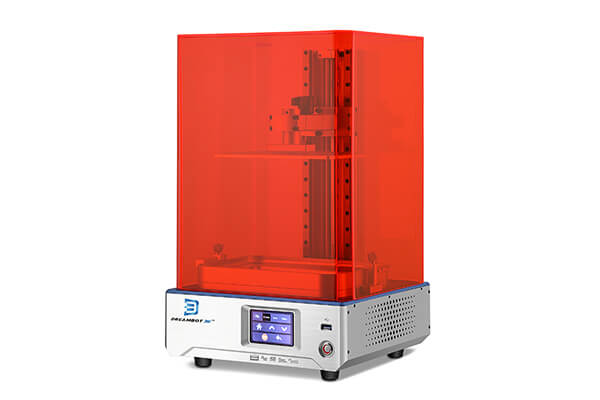 The ways in which 3D printing is utilized in the classroom
The "Engineering and Metal fabrication" program offered by Nestucca Senior/ Junio High school, located in Cloverdale, utilized a 3D printer to create real-life designs. For instance, they have altered, and 3D printed a prototype of an intricate steel part of a machine.
Campbell's Tintah Public School used 3D printers for the technology program. Under this program, the teacher took the students to an engineering plant to teach them how 3D printers are used in the industries. Then they told the students to recreate those projects.
Greenville' J.H. Rose High School utilized 3D printing to create toy drag racers to teach aerodynamics, iPod speakers and different robot parts.
1.3, Helping scientific research in school laboratories
Using 3D printing, it is now possible to create different 3D printed organs and bespoke cells. Some exciting advancements in this technology are happening in the bioprinting. Scientists in different laboratories have successfully created a 3D printed liver that can operate for around 40 days. Besides, 3D models are being created to teach students about the functions of different body parts. Furthermore, 3D printers are also helping in creating fossils.
For example, iDigFossils. This is an initiative funded by the National Science Foundation. It is developed through a collaboration between the Florida Museum of Natural History and the University of Florida. Under this project, 3D printing has an integrated K-12 curriculum.
Under this program, 3D printers and scanners have purchased for classroom studies in around 15 schools. Besides, teachers have also adequately trained to successfully print perfect replicas of fossils used in different lesions. Claudia Grant, the project manager of iDigFossils, has informed that the Megalodon fossils are a great hit.
Students can be significantly benefited from the utilization of 3D printing in two crucial ways. First, they will get to know about different new technologies. 3D printing lets them create new things to test. On the other hand, with 3D printing, different complex theories related to laboratories work can be easily simplified.
Can 3D printing be used in a different elementary school?
Mrs. Brown, from St. Stephen School, said yes. She used 3D printing technology to solve different real-world issues, for example, the foot tissue of her daughter. She has some legs relate problems and has to utilize specially-designed straps to walk.
Even though when she grows, she struggles more while using the straps. They were making her feel uncomfortable, and she was unable to play with her friends. However, those straps helped her to grow properly.
Following this, Mrs. Brown finalized to add 3D printing lesions in the syllabus. She began educating students about various real-world problems and how 3D printing can be used to develop solutions. After that, around 6 students came forward to help her daughter, and they started creating 3D-printed clips.
While doing this, they didn't just consider the girl's comfortable level; they also thought about the safety factors. By trying out the different doll straps, they developed various solutions utilizing 3D printers for idea visualization.
They used 3D printers available at school and created prototypes. Finally, they came up with the perfect design. The benefits of 3D printing utilized for such projects are the faster production time and low cost. It has also proved that 3D printing can teach elementary school students to come up with practical solutions to different issues.
How to make the 3D printing projects function smoothly?
First, get familiar with various 3D design software
If you are using 3D design tools and software for the first time, you should spend some time learning how to use them to help the students with some basic 3D printing questions. There is no need to become an expert, but it will be right for you to acquire knowledge to suggest some good tutorial videos for students.
Tell the students how does a 3D printer work?
When the students understand how a 3D printer works, they will create a design that can be easily 3D printed without facing mush issues. In the field of education, you can use both LCD and FDM 3D printers. The 3D model making process will vary from one type of printer to another.
For example, while the FDM 3D printer process plastic filaments to use 3D objects, extruding liquid filament through nuzzle, the LCD 3D printer creates 3D models by curing resins with the help of UV light that procced through an LCD panel. During 3D printing, you need to use slicing software. Teach all these rules to your students.
Offer rulers to your students
Before beginning, understand the size limitations, i.e., height, width and length of the 3D printer. When your students ask, "If 20 millimetres long is enough or not," you need to give them a ruler and let them find out the answer. If they forget to ask about it, you should remind them to measure the object design dimensions to make sure that the printer is large enough for that object.
Inspire the generation
Have fun with the 3D printer, and then keep encouraging the students to use the machines. There is no doubt that 3D printing is an ideal option to convey theory from different core subjects, trigger creativity, and spark a healthy debate. It won't take much time to teach your students 3D printing as it is an exciting thing. Go for it now.
However, it is advisable to buy the best quality 3D printer. You can always trust Dreambot3D for this as the brand is quite famous for offering world-class FDM and LCD 3D printers for different industries, including the education industry. Now, let's discuss some benefits of using 3D printing in the field of education.
Some avoidable challenges related to 3D printing in the education sector
Even though 3D printers are among the most influential and ideal learning sources, there are still some obstacles in this field. However, most of the obstacles can be eliminated with the necessary steps. Some of the challenges are:
Lack of knowledge can be an issue:
Some studies proved that it took teachers and professors a few months to get some knowledge about this technology to utilize the 3D printers successfully and confidently in the classrooms. But this is not the case for all. The teachers and professors with enthusiasm for the projects or the teachers who have gone through a training session found it a lot easier to implement this additive manufacturing technology to their curriculum. The training sessions included a demonstration of 3D printers and software by a trained and experienced trainer. Another thing to consider is that two schools can combine the course to save money and nourish ideas.
It requires an adequate level of supports
The schools who have successfully adopted 3D printing technology have financial and practical supports from their management. Besides, they also have received encouragements from different sources to use unfamiliar technology. The management also has created a strong team of highly talented individuals who can effectively share their technical knowledge with teachers and students. Schools and colleges without this support can face struggle implementing 3D printer successfully.
The accessibility factors
Easy access to 3D printing technology can be a crucial factor for effectively implement the technology.  In a study, the printers were placed where the machines can be accessible to people, such as teaching rooms. In some colleges and schools, 3D printers were moved around frequently and sometimes kept in staff rooms. Such settings affected the involvement of students and teachers, along with the effectiveness of learning.
The funding factors
It has seen that some schools and colleges are finding it difficult to buy a 3D printer. In some places, the government is also taking initiatives to promote 3D printing in education. However, it can be said that after the rapid development in the 3D printing technology, the price of 3D printers has gone down. So, now it is easier to buy a 3D printer for education.
Some reports have suggested that some 3D printers can take hours to complete the printing while some can get the printing done within a few minutes. It may be noted that 3D printers may require a lot of efforts and time to finding suitable materials, fixing different technical issues and troubleshooting software issues.
But feedback from different schools about the implementation of 3D printing is very positive as such issues can be eliminated. Besides, you can use LCD and FDM 3D printers of Dreambot3D which are very easy to use and budget-friendly.
Chapter 2:
The benefits of using 3D printing technology in education
During the 1950s, one of the most widely used tools for engineering and mathematical calculation was the slide rule. However, during the 1970s, it was replaced with a faster electronic scientific calculator. After that, a massive explosion of different innovative technologies started hitting the classrooms, for example, 3D printers.
3D printing is one type of rapid production methods that produce minimal waste. It offers an excellent level of flexibility. That means anyone can create customized objects without spending a lot of money. Such benefits have made it quite popular in the global manufacturing industry.
Besides, it has significantly helped in STE- Science, Technology, Engineering and Mathematics. Besides, it has gone beyond all of these by covering other fields like history, biology, music, design technology and more. In the year 2013, through a project, 3D printers are introduced in around 21 schools to understand how it can learn. The project confirmed that technology has an excellent potential level, but teachers need to get sufficient training.
After that, most schools informed increased students' motivation when engaged in different 3D printing projects. Innovative and exciting projects can also be a simple way to keep students effectively engaged in STEM subjects.
The rise of 3D printing technology in educational institutions
The growing popularity of 3D printers in educational institutes is because of the growing recognition of 3D printing and an engaging educational tool and the availability of different low-cost 3D printers. In fact, now it is possible to buy a good quality 3D printer at around USD 2000. The decreasing cost of the printers dramatically boosts the adoption rate of 3D printers in the global education sector.
On the other hand, rapid advancements in the availability of resources for different education professionals make 3D printing more accessible. They can now easily download different design software and can use it through mobile phones and tablets. Furthermore, easy to learn tutorials are also available for beginners who want to have some basic technical knowledge.
If compared, you will find the modern 3D printing software tools are more user friendly than before, enabling younger children to learn it quickly. As discussed above, 3D printers as a production technique will enable students to move from idea conceptualization to crafting 3D objects.
Physically touching and visually seeing objects are a crucial part of the process of cognitive learning and experience. For better learning, students need to be presented frequently with different hands-on approaches in learning. This will help them in developing their problem-solving skills. There are different ways a 3D printer can benefit the education industry. Have a look at some significant points.
2.1, Creates Excitement
3d printing in the classroom can make a boring subject quite fascinating. You might be wondering how? Well, this advanced technology offers students the features and ability to convert their ideas into real models. Don't just develop concepts; give the concepts a perfect shape using a 3D printer.
This, in turn, develops excitement and promotes a better understanding of the process of model designing as they get a perfect hands-on experience from the stage of conceptualization to creation. All the individual features can be witnessed clearly as, during 3D printing, students will develop the models layer by layer.
Another primary reason behind an outstanding level of excitement can be seeing the details in the real world instead of watching them in a textbook. With ME-192 3D printers, it is possible to covert the theories to the physical world where students can touch and see the objects. As a result, there will be a lot of possibilities for activities and learning.
You can take the example of 3D printing fossils
You must have seen dinosaur models in different museums, but only a few models have real bones.  Most of the models are made of clay modelling, casting and moulding. Such processes create things that be as hard as the original object. But this is an expensive process and can take a lot of time. However, things are now changing. The reason behind this is palaeontologists are now 3D printing dinosaurs and other ancient fossils for different purposes.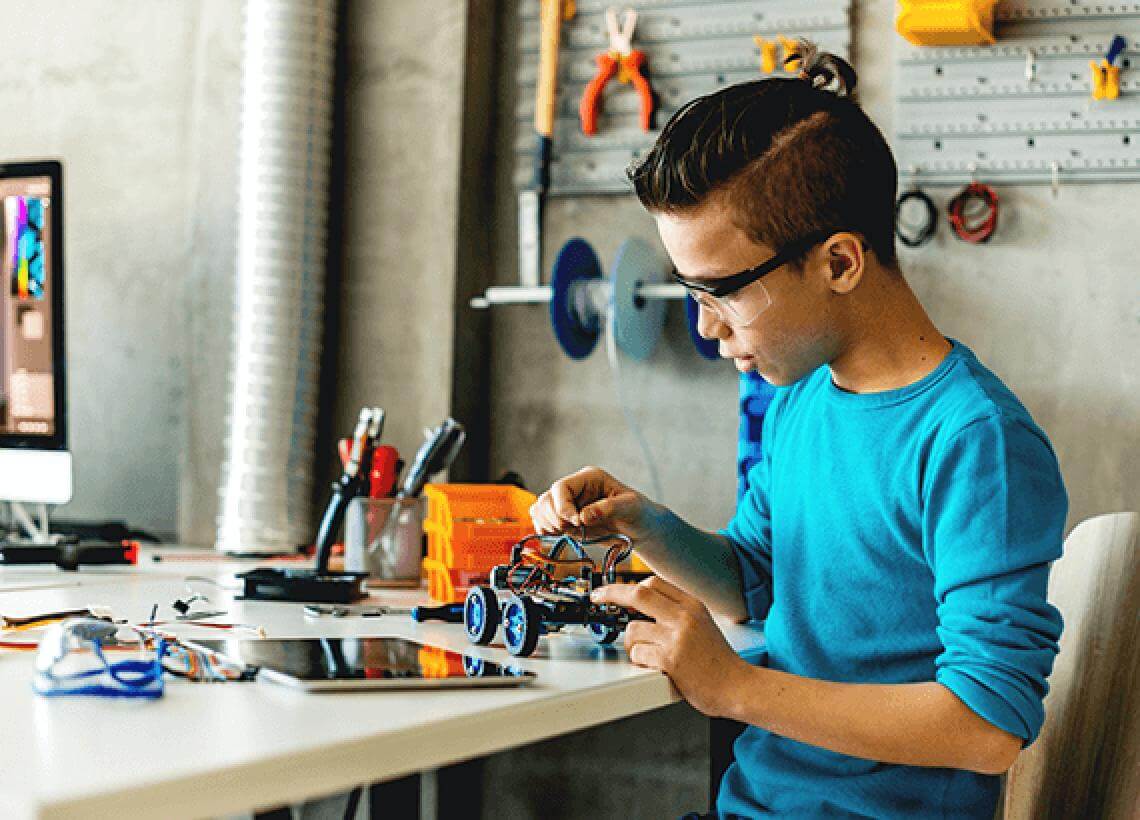 This can be done by scanning a piece of bone and then crafting a model adding 3D printed bone. The entire process is speedy and cost-effective.  Drexel University's researchers have taken this one step forward. They don't just 3D print dinosaurs but also develop a robotic version of animals to analyze how they used to live. All such things can create an excellent level of excitement in the learning process.
2.2, Complements the Curriculum
No matter what the curriculum is, 3D printers can assist both teachers and students in working better. How? With 3D printing, the student can be elevated from being the passive consumers of data available on the screens or books. Such things will not trigger the productivity in the students.
In conventional classroom settings, most of the students may feel boring. However, by introducing 3D printing, the condition can be converted into an active environment. This will also increase the participants' engagement rate as they will conceptualize, design and execute the projects on their own while interacting with the teacher and the 3D printer.
2.3, Opens New Possibilities for Learning
Utilizing the 3D printers for school and college-related projects can help in improving creativity and trigger imaginations. It is not just a plug and plays technology; it is more from that. 3D printers require that students should design the models that they want to print.
The options available that you can design are nearly unlimited. On the other hand, the ability to see tangible things of what they have imagined is inspiring to most students. As the classrooms are a collaborative environment and students share ideas and develop things, it will enhance their communication skills.
Studies have proved that an affordable and quality 3D printer can open up many learning opportunities for both colleges and schools' students. How? Utilizing 3D printing, students will get opportunities and ways to experiment with their unique ideas, helping them grow and expand their creativity.
It is a fact that it can be a little challenging to tells students to figure out things without any visualization. A well-developed visual learning setting can enable students to understand the world in a better way, being able to see and touch their works.
2.4, Bringing art back
Even though STEAM education has made the art to comeback in this modern world, 3D printing propels it to take the art to the next level. 3D printing has helped students to become creators and designers. Some well-known artists and designers are using 3D printers to come up with highly unique designs. For example, Rob and Nick Carter using 3D printers went back in time.
They tried to convert 400-year-old panting into real-world and achieved a great success. They used the 3D printing technology to recreate the scene where they 3D printed tree trunks.  After that, they perfectly bronzed each tree and then placed those trunks in a field. The work is named "Bronze Oak Grove." So, 3D printers can help students become artists by converting their imaginations into 3D models.
2.5, Engaging reluctant learners
Keeping students engaged in different subjects can indeed be very challenging, especially if the subject is complicated. With 3D printing, educators or teachers will illustrate different types of difficult concepts and increase the engagement level. 3D printing is more accessible, but the technology is still considered as a new concept. So, people will feel super exciting to get involved in 3D printing.
This triggers all types of students, including reluctant students to get involved. They feel motivated to take asks that they generally used to avoid before.  On the other hand, 3D printers let them carry out linguistic and special projects kinesthetically, opening the projects to various learners that are generally challenged by the traditional classroom structure.  There will be a better level of engagement within the classroom.
2.6, Creating responsible digital citizens
Utilization of 3D printing will make the students a major part of an evolving community of 3D printing. For example, students can get the chance to like and give feedback on other's design. When there is an adequate insightful discussion level, they will understand how to become a responsible digital citizen. If you have not integrated 3D printing in the curriculum, it is the right time to do that.
2.7, Making everything hands-on
As discussed above, 3d printing education programs help students transforming themselves from passive consumers to creators. For better quality education, there should be a quality focus on the real-world deployment of knowledge. 3D printing enables students to adopt a convenient hand-on approach. Learning about different landforms or ancient societies? You can now 3D print various models of the pyramid and mummy.
You can also print a mountain or a peninsula. Are you learning about types of natural disasters and ways to stay protected? You can design and 3D print different tools that you can use during challenging situations. The list is unlimited. 3D printers have made the impossible things possible.
You can easily create or download various designs and create objects to explore more about that thing. Use DB-345/DB-550 3D printers from Dreambot3D to witness the real abilities of the LCD 3D printing.
2.8, Building school camaraderie
In some cases, 3D printing has enabled a perfect amalgamation of students from different colleges and schools. It creates ties between students from different grade levels. For example, an Australian school is partnering up various students by assigning them 3D printing task. Besides, some schools are using 3D printing to raise work for local hospitals, for instance, a Canadian school. So, it also promotes teamwork.
2.9, Solving real-world problems
Imparting new and unique methodologies and ideas can be easily carried out using 3D printing. Students are now being taught to come equipped with skills using which they can solve tomorrow's issue. 3d printers for school expose the students to different types of learning experiences.
Some experts have suggested that by adding 3D printing in the curriculum, educational institutions can now help students develop their problem-solving skills and easily overcome challenges.
Engineers and scientists are utilizing the power of 3D printing to change the world. You a put that technology into students' hand and then talk about some challenges that the community is currently facing. This way, they will learn teamwork, problem-solving, and empathy when dealing with a real-world issue.  
Well, there is nothing to get surprised if they develop a solution that you had not even thought. After, creating solution depends on the creativity level of a person.
Example of 3D printing for educational purposes
Speaking about a perfect success story of 3D printing in education, the story comes from Manchester. It's about Amy Mather, a 14-year school girl who won the "First European Digital Girl of the Year Award" of European Commission in 2013. When she was just 11 years old, she participated in the Manchester Science Festival. She developed a great interest in 3D design.
Her biggest inspiration was the "digital maker" movement, a global drive to aware, support and motivate students and young people to become very creative with the latest technologies. She created models using software and hardware available at the Fab Lab.
Amy utilized 3D design and manufacturing methods to create GCSE products design. After that, she has presented her designs at different events, for example, Campus Party at London's O2 Arena, the RSA -Royal Society, to encourage Arts and Wired Next Generation.
For the coursework purpose, Amy utilized 3D designing software to create a flat-pack edition of the stool and cut out different pieces using a machine. Using the laser-cutting technology, she made different computer cases and used a 3D printer to create a chocolate mould for a birthday party.
What she said about all these things are "it is relatively easy to create different intricate designs. On the other hand, software tools are relatively easy to use and very interesting. She managed to learn 3D printing just by watching some online tutorials.
Some schools are starting to recognize the advantage of 3D printing for educational purposes. They are also enjoying a lot of new possibilities in terms of teaching students.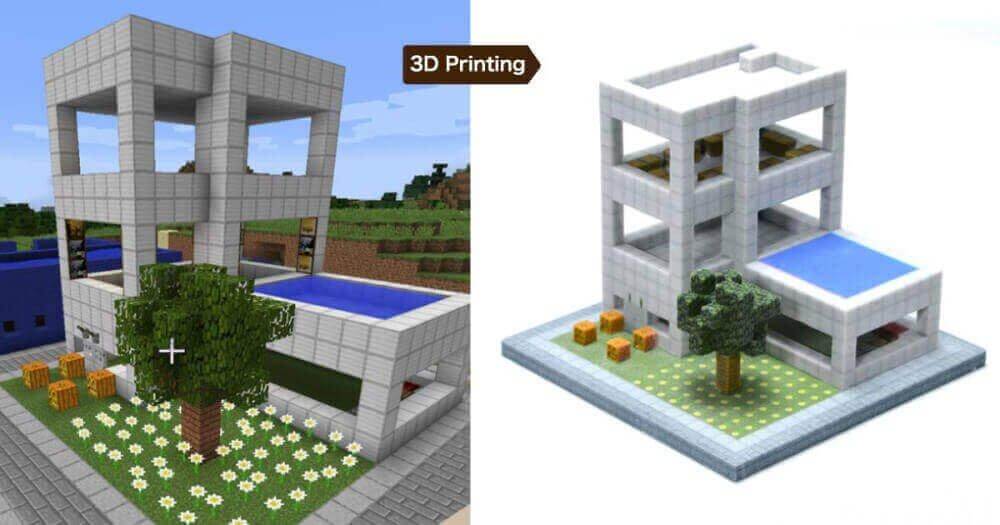 Chapter 3:
How 3D printing technology can help schools and education
Some experts have suggested that 3D printed objects are quite valuable in the classroom. Why? When students are introduced to visually-oriented materials, they automatically increase their ability to obtain new knowledge. For example, in the case of art, students can create famous arts by watching the art directly.  
Schools and colleges are spending a lot of money on taking students to different museums for study purposes. But now, it is possible to create anything, and famous sculptures of the world using a 3D printer.  
3d printing for students has enabled students to physically test the replicas of different masterpieces in details. Besides, students can also create 3D and fully textured models of famous painting with 3D printing technology. Such models can virtually reproduce the finest details of the original object. So, this technology in the field of education promotes active learning.
You may find a lot of new definition of active learning. But the most common one is that active learning has considered as a technique through which students learn about the subject by cultivating the subject's skills. Under this method, if you consider passive learning, students learn about a particular thing just by reading books or listening to lectures.
For example, passing learning is reading this information on 3D printing on the screen, and active learning is designing and crafting 3D models. Some studies have proved that the active learning method has dramatically improved students' critical thinking skills.
It is not just about 3D printing an object
Don't think that with 3D printing is only about running a 3D printer. There are much more things that students will learn through this. Here, students will learn how to use different software tools to create CAD-Computer Aided Design for 3D printing. Besides, they will have to understand different machines and what types of preventive actions they can take to troubleshoot an issue.
Younger students can choose from the unlimited number of pre-existing designs, and those who have some knowledge can utilize their own imaginations to form the design of the models.
Educating students about the design will challenge them to utilize their unique imaginations. This will help them to sharpen their critical-thinking skills, problem-solving skills and more.
3.1, How 3D printing technology works
3D printing is a crucial part of additive manufacturing. The technology combines plastic and resin materials, advanced software, and precise tools to form 3D objects from scratch.
Using 3D design software
The first step in the process of 3D printing in creating 3D modelling. To create an object, you need to design the object using an excellent 3D modelling software. The modelling software's features and ability let the user create precision designs. Such software is quite crucial for different industries, using education.
Slicing the 3D model
After creating a model, the 3D design is sliced using a slicing program. The program will scan every layer and then will instruct the printer about how to process it and move to produce the layer. Besides, it is the slicer that will tell the printer about where to fill the material. Once sliced, the model will be sent off to the printer for printing work.  
The process of 3D printing
This is the stage where the 3D printer starts printing the object. During the process, the nozzle moves in a back-and-forth direction to create layers. This generally happens in the FDM 3D printers. The filament is heated and extruded through a heated nozzle. The nozzle creates the layers one by one on the printing platform.
In case of an LCD 3D printers, UV rays are projected through an LCD panel to cure the resin. The part where the UV light touches, hardens and create layers.  
The entire process of 3D printing may take from a few hours for a simple 3D model, for example, a ball or a box. For complex projects, it may take a few days. But with the right type of printer, you can enjoy a faster result.
You should also keep in mind that there are different types of 3D printing technologies that you can use based on the projects' details, scope, and size. For instance, FDM- Fused Deposition Modeling is a widely-used 3D printing technology. This technology is ideal for manufacturing models and prototypes using thermoplastic filaments.
Another 3D printing technology is LCD. This is the rapid prototyping method that is best for printing model in intricate detail. Here the printer utilizes UV light to cure resin and produce the model. These are the two technologies that are quite popular in the education industry.
3.2, How to choose the right 3D printer
If you are in this industry for the first time, you may face some challenges in choosing the best 3D printers for your school. However, we have listed down some factors considering which you can make the process easier for you. Have a look.
3.2.1, What is the size of the print
The print size is an essential factor that you need to keep in mind while buying 3d printers for school. As you are buying it for education purposes, you should look out for the printers with at least L215 W135 H200 of print size.
Dreambot3D's ME-192 will be the ideal option for you if you are looking for a printer with small print size. If you need a printer with the bigger print size, then go for DB-345/DB-550 3D printers. All you need to make sure that the print platform is large enough to support the models you want to create.
3.2.2, What material to print
This is an essential factor that you need to consider. You can't use resins in FDM printers, and LCD printers won't work with filaments. So, first, make sure about what type of printing material you want to use.
If you want to us 95A, TPU, PLA, metal filling materials, PETG, PC, ABS, glass fibre materials and more, you can use FDM 3D printers, especially the L- 400, L-500 and L-600 models of Dreambot3D printers.
If you are planning to use only resins, then go for LCD 3D printers. However, if you have a budget, it will be better to use both LCD and FDM 3D printers.
3.2.3, Choose a reliable brand
Is this really matter? Just imagine, your 3D printer is not working, and you are calling the manufacturer, but they are not answering your calls. This generally happens when buying 3D printers from the non-reliable brand. By choosing a well-known brand, you can rest assured that the machine will work smoothly for years.
Besides, they can create better 3D models. On the other hand, if something goes wrong, the experts will be there to help you whenever you want. It has also seen that reputed brands offer faster delivery.
3.2.4, Safety configuration of the machine
While 3D printing, the machine parts can get hot, and the material will release VOCs, which are considered not good for health. So, while buying one, you need to see the structure of the machine. It is advisable to buy a 3D printer with fully enclosed structure, such as Dreambot3D's L-400, 500 and 600 FDM 3D printers.
Besides, the machines have two air filer system to lower the odour released while processing filaments.
3.2.5, Resolution requirements of the machine
You can buy an LCD 3D printer for better quality and resolution if you don't have much money for getting an FDM 3D printer. There is no doubt that FDM printers are suitable, but LCD printers work best to resolve.
For example, Dreambot3D's ME- 192 and ME-215. With 20mm per hour of Z-axis printing speed, the machines can create fine 3D models with up to 0.15 mm of layer thickness. LCD printers use UV light and an LCD panel to cure resin, instead of playing filaments layer by layer. So, the end product looks good.
3.2.6, Consider whether the price of the machine is acceptable
3D printers are developed to fulfil your 3D printing requirements. So, you need to make sure that the 3D printing you are buying has the features to produce better results. As you invest a lot of money in this, choose a machine that supports better speed, different types of materials, better resolution and more.
However, you don't have to worry about it as Dreambot3D brings you cost-effective and feature-loaded machines.
3.2.7, Consider the supplier's after-sales service capability
3D printing machines come with a lot of intricate parts, and they need frequent maintenance. But when you have a good machine, you can expect that the machine can run without developing any issue. But as they are an electronic device, they tend to face some technical issues. In such a situation, you will want to eliminate the issue as soon as possible. An excellent after-sales service feature will help you a lot here. Make sure that manufacturers offer 24×7 hour technical supports.
3.2.8, Consider the service life of the machine
A good quality 3D printer should run at least 5 to 10 years with minimal maintenance as per the experts. After all, if you are spending USD 20,000 to get a machine, you will expect that machine should run for 7 years. Get Dreambot3D 3D printers for such fantastic performance.
3.2.9, Consider the maintenance cost of the machine
Choose a machine that will not affect your pocket in maintenance work. For example, the LCD 3D printers of Dreambot3D come with high-quality parts and work smoothly without creating any technical issue. So, you will spend less on maintenance work.
3.3, Specific cases of 3D printers in school applications
3D printing technology is gradually rising technology in schools, colleges and universities. With this advanced technology, the teaching and learning process has been changed dramatically. 3D printing is a revolutionary and innovative technology that has brought with itself unique and exciting methods of learning.
Now, it is easy to understand the concepts that were very difficult with traditional teaching methods. So, applications of 3D printing in education are:
Chemistry- Creating 3D structures, molecules, making organic bonding, and elements construction.
Marketing- Making 3D graphs and sample display products
Mathematics- Developing different geometrical objects, shapes and presentation.
Fashion study- Making of different dress material designs.
Sports Education- Creating a blueprint of sports, samples of sports equipment and more.
Pre-Schools- For training objects, and works as the teaching aids.
History: Making historical object design, creating 3D fossils and monuments.
Graphic Design- For designing 3D objects, and also used as a great learning tool.
Geography- For creating models of regions, and map design.
Biology- Creating specimen, 3D printed DNA, cell structure and more.
Chapter 4:
What kind of suitable 3D printers can Dreambot3D provide?
If you are looking for the best 3d printer for students, you don't have to worry about it as Dreambot3D has brought you perfect solutions for this. As a well-known 3D printing solutions provider, we offer highly durable and best quality LCD and FDM 3D printers that can be used in the education industry. Have a look at some of our best models and their features.
4.1, FDM 3D printers
L-400, L-500, and L-600 models
Talking about our L-400 FDM 3D printer, it's printing size is 400 x 400 x 500 mm and suitable for producing small size models. On the other hand, the size of the L-500 is 500 x 500 x 800 mm, and the printing size of L-600 is 600 x 600 x 800 mm.
As the name suggests, the printers create objects using FDM fuse manufacturing technology. The best thing is that they come with a high-precision extrusion system with different sizes of nozzles.
For example, you can choose between 0.2, 0.3, 0.4, and 0.6 and0.8 mm diameter based on the thickness level you want to achieve. Speaking about machines' positioning accuracy, the measurement is X-axis 0.0011, Y-axis 0.0011, Z-axis 0.00125 mm.
Speaking about the type of printing materials that these printers can support; you will get many options. All these models can support LA, TPU, 95A, water-soluble materials, wooden PLA; customizable ABS, PC, PETG, nylon, carbon fibre, metal filling materials, glass fibre addition materials, and more.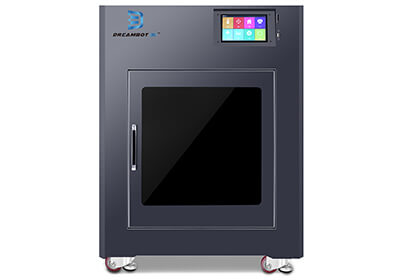 At a printing speed of 20 to 150 mm, the machines can quickly produce 0.05 to 0.03 mm of layer thickness quite precisely.
For every 3d printer for education, it is essential to make sure that the printing platform is good. This is something that makes our printers ideal to be used in schools and colleges. They come with black crystal glass with heating aluminum substrate platform. Besides, the platform's temperature will remain between 30-degree to 50-degree C, which is safe for children.
On the other hand, the nozzle temperature can be set between 75-degree to 280-degree C based on the material requirement. To keep the students protected from the heated parts and material, our printers come with completely sealed metal chassis, made of 3MM thick metal sheet.
Students won't face much issue while doing platform calibration for printing as the machine supports automatic pre-calibration levelling feature. Are you worried about the noise level? These 3D printers produce 50dB of noise level, which is considered safe. Besides, to keep the air safe, these machines have two advanced air filer devices.
Every machine has a 7-inch-long full-colour screen with touch support, and they support different language. So, every student can easily use them to craft their desired 3D models. The machines are designed to last for years and are budget-friendly.
4.2, LCD 3D printers
Looking for a 3D printer that is small in size and can print intricate models quite accurately? Don't worry at all as our ME-192, ME-215, ME-345 and DB-345 LCD 3D printers are there for you. These machines are compact in size but can fulfil in your school printing requirements.
Talking about the ME-215 model, the machine's size is 510 L x 345 W x 405 H, and with this, you will get L215 x W 135 x H200 of print size.  So, you can't use the machine for creating large-size 3D models.
It weighs around 28 KG and can be easily shifted to different places. With this machine, you can attain 0.03 to 0.1 mm of printing layer thickness. The machine is easy to use. It has a one-key automatic generation feature.
That means all you need to press the switch, and it will begin the task. You can also use ME-192 that can offer Printing layer thickness of 0.025-0.1mm and this is ideal for creating highly detailed small 3D objects.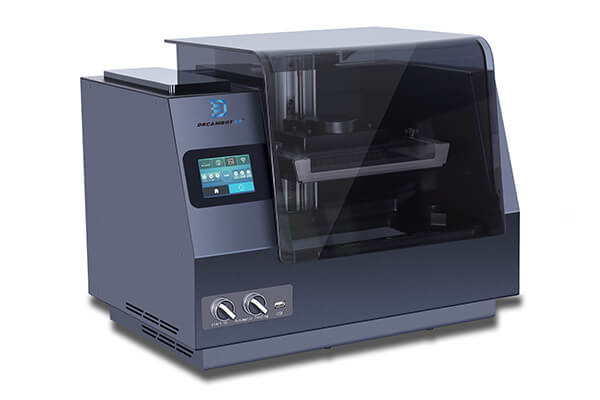 Unlike the FDM 3D printers, this LCD printer projects the light source through an LCD panel and creates models with great details.
Coming to the DB- 345 models, the machine's size is L745 x W455 x H585, and it supports L345 x W195 x H335 mm of print size. It feels a little heavier with 55kg of weight than the L- 215 model, but the machine is easy to use. The object printed using this model can have 0.02 mm to 0.15 mm of layer thickness. Like all the models, it also supports the one-key automatic generation feature.
Both the machines support non-casting and castable resin. The machines are safe to use as their operating temperature will be around 10 to 30-degree C. They run on LINUX OS which is simple to learn and can support Windows 7.
No matter what model you choose, you will enjoy a better result. For more details, you can feel free to get in touch with us anytime you want. Remember that it is essential to buy a 3D printer that is perfect for utilizing technology to educate the students.
It has been that schools and colleges now need robust printers to fulfil the increasing demands of regular classroom use while being user-friendly and affordable. Our technical experts will advise you on buying a perfect 3D printer for your college and schools when you call us.
Chapter 5:
Conclusion – Dreambot3D provides one-stop solution for schools and education
No matter whether it is a small school or a university, educational industries are now set to benefit from utilizing the advanced 3D printing technology. They are now able to offer quality education to the students through 3D model creation.
On the other hand, students are also getting enough opportunities to convert their unique ideas into reality. So, if you have deployed the 3D printing technology in your education system yet, then don't think much and get it done now.
3D printing allows users to convert complex ideas into real objects. So, 3d printing in education can be a real asset. Have you ever considered adding additive manufacturing in the lesson plans to make the subject exciting and more comfortable to learn? 3D printers
3D printing is the solution to give them life and allow everyone to physically manipulate complex ideas. Additive manufacturing makes the learning process easier, from primary education to University.
3d printer for students provided by Dreambot3D is the right solution to le the students to physically manipulate different complex ideas. From elementary schools to the universities, 3D printing has made the learning process more comfortable.
If you are worried about the support required for all these tasks, Dreambot3D is there for you. To make the education system better and let the students learn new things, we offer cost-effective 3D printers.
The machines come with many unique features, support different printing materials and are easy to use. What's more? We also offer 3D printing design solutions to different industries.
Our LCD and FDM 3D printers are sophisticated and proven machines for engineers, designers, students, manufacturers, and more who need to consistently produce quality models.
The machines are designed to offer quality and reliability required for your on-demand production. If you have any doubts, call us now. If you want, we can offer you a free quote based on your requirements.
How are 3d printers used in schools?
To understand this, let's take some example. Geography students can now 3D print population maps, demographic, topography and more. On the other hand, graphic design students can print a 3D version of their projects. Besides, it has enabled the teachers and professors to develop a rich learning experience by converting a design into a physical object. The technology promotes creative thinking, design, planning, sharing and teamwork.
What is the best 3d printer for schools?
When it comes to buying the best education 3d printer, you can go for LCD and FDM 3D printers offered by Dreambot3D. In the FDM 3D printers case, you can choose models like L-400, L-500, and L-600, which supports different types of materials and produce good quality prints. If you are interested in buying an LCD 3D printer, you can choose from ME-345 and ME-215 models. For fine details in your intricate models, an LCD 3D printer will work great.
What software do you use for a 3d printer?
For 3D printing, you will need three significant types of software tools. These are CAD tools, sculpting tools and Freeform modelling tools. You can use Autodesk AutoCAD, Autodesk Fusion 360, Free CAD, TinkerCAD, Ultimaker Cura, and more for best results. There is some open-source software that can be used for free. However, choose a software that is easy to use.
What's the best 3d printer for beginners?
Beginners need a 3D printer that they can use it comfortably and learn the process smoothly. For them, an LCD 3D printer will work better. How? These machines are straightforward to use, and they cost much cheaper than the FDM 3D printers. Besides, LCD 3D printers like ME-192, 215 and ME-345 are quite flexible. Get in touch with Dreambot3D now for more details.
How do elementary schools use 3d printers?
Talking about elementary schools, these schools are for students for the first six or eight grades. This a crucial stage to introduce students to new things. This is where a 3D printer for education comes to play. While acquiring theoretical knowledge, students now can get hand-on experience by using 3D models of different things. For example, a model of the heart. This will help them to know how does a heart work in a better way. So, mostly in elementary schools, 3D printers are used for creating models.
What does FDM mean in 3d printing?
In the world of 3D printing, FDM stands for Fused Deposition Modeling, and in some cases, it is also called FFF- Fused Filament Fabrication. The printers that use FDM printing technology work by extruding different types of liquid form of thermoplastic filaments. The parts made through FDM method can be much stronger than the parts made using LCD 3D printing.
How does FDM 3d printer work?
As discussed above, FDM 3D printers create 3D objects layer by layer using filaments. The heating system, heat the thermoplastic filament and convert it into liquid form. After that, the liquid filament moves through the extruder. An FDM printer can process different types of filaments, such as ABS, PLA, PC, PETG and more. A heated nozzle extrudes the filament on the build platform, layer by layer. The printer creates one layer at a time, and the process continues until the part is finished. These machines are suitable for creating proof of concept models and rapid prototyping.
Can I use 3d printing in education?
Yes, you can. 3D printing is helping schools and colleges to take their education style to a whole new level. While offering theoretical knowledge, you can now 3D print different things to teach your students in much better ways. Besides, they can also use the machines to give a physical shape to their imagination. It will help them in developing creativity, problem-solving skills, analytical skills and more. So, give it a try now.
How can a 3d printer be used?
The usage of 3D printers can vary from one industry to another. For example, in the automotive industry, 3D printers can be used to create different automotive parts. You can use this in architecture to develop models of the house, architectural projects, and more. In schools and colleges, 3D printers are used to create 3D models for study purposes. In the manufacturing sector, such machines are widely used for rapid prototyping.
Why should I learn 3d printing?
Different studies have proved that 3D printing is a crucial future technology that has enabled businesses to reduce time to market, lower the cost, boost efficiency, solve different challenges, and create lighter yet vital parts. As the industry of 3D printing is growing, for the job seekers, the landscaped is changing. So, students need to learn 3D printing to keep up with it.
What is 3d printing used for?
If we talk about 3d printers for school, students can learn different types of 3D printing applications by exploring engineering, architectural and design principles. They can now create the perfect replica of different museum life historical artefacts and fossils for study purposes. Besides, using this, you can create 3-dimensional perspectives on different topographic maps.
What is a good size 3d printer?
The size of the 3D printer will vary from the machines. For example, if you go for LCD 3D printers, the size can be L215 W135 H200 for ME-125 and L345 W195 H335 for ME-345. On the other hand, in case of the FDM 3D printers, the size can be 300x300x400 mm, 400x400x500 mm, 500x500x800 mm and more. If you want to create bigger size models, an FDM 3D printer will be the best option, and for small and intricate parts, you can prefer to use an LCD 3D printer.
How durable are 3d printed items?
The durability of the 3D printed items will significantly depend on the materials used for the product. For example, if you are using PLA, the tensile strength can be around 7250 psi. On the other hand, in the case of ABS- Acrylonitrile Butadiene Styrene, the object can easily withstand heavy impact. It can produce a tensile strength of 4700 psi.
Which 3d printer should I buy 2021?
In 2021, you need to buy a 3D printer that can work faster, produce durable parts and cost-effective. So, for this, it is advisable to use FDM3D printers and LCD 3D printers. You can go to Dreambot3D's printers' models, such as ME-215, ME-345, L-400, L-500, and L-600. The size of the printers is perfect, and they also support different types of printing materials.
How can I improve print quality?
You need to buy a good quality 3D printer for better print quality, for example, Dreambot3D' LCD and FDM 3D printers. However, there are some other things that you need to consider to increase print quality. For example, you need to adjust the nozzle and bed height, consider the nozzle temperature, use the best slicer, keep the printing speed low and more. Don't forget to use the best quality 3D printing material for printing.
How is 3d printing used in education?
Students learn better when the classrooms are engaging and fun. 3D printing lets the professors and teachers design a better learning experience for a comprehensive theoretical construct that can bring learning from the screen into hands. The digital world can now come to life with 3D printers, which encourages teamwork, planning, sharing, thinking abilities and more. It can be said that 3D printing promotes a robust learning environment.
Why is 3d printing important in education?
3D printed models can be a crucial teaching source. Different studies have proved that providing better visually-oriented instructional things can significantly enhance students' overall ability to learn. Students can physically as well as visually examine the replicas of masterpieces of the world in detail. Besides, 3D printing also helps children in developing better problem-solving skills.
What are some benefits of 3d printing?
Some of the crucial benefits of 3D printing are faster design and production, print on demand, rapid prototyping, flexible design, lowering waste, ease of access and more. You can now produce highly complex parts within a few hours without affecting the quality.
How much does it cost to print on a 3d printer?
This will depend on the printing materials you are using. If you are using FDM 3D printers, then cost will be lower as the filaments are available at lower prices. On the other hand, resins are little costlier than filaments. While filaments can cost you around USD 20 to USD 60 per kg, resin's cost may start from USD 50.
What benefits can students obtain from three-dimensional materials?
Students will be able to analyze the features better on 3D objects that are quite challenging to visualize on 2D formats and on papers. Creating 3D models will encourage creative thoughts and problem-solving skills. This also can be an ideal collaborative activity that develops teamwork skills among the students.
How do you operate a 3d printer?
Before using a 3D printer, you need to learn about different things, like how the machine works, what types of materials you can use, how to use 3D printing software, adjusting machines, post-processing and more. After getting adequate knowledge about this, you can easily create 3D objects. All you need to create a 3D design using CAD software tool, then slice it using slicer program. After the send the file to the 3D printer. The rest of the work will be carried out by the printer automatically.