The 3D printer for craft is used to make different DIY crafts like stamps, embellishments, stencils, etc. The 3D printer for crafts is used by hobbyists and toy makers to create personalized products at an affordable price.
How 3D printers work for crafts
The 3D printer for craft allows you to print 3D DIY objects such as custom stamps, embellishments, storage containers, jewelry, etc, either for business purposes or personal collections.
With the 3D printer for craft, you can unleash your creativity for your projects without any limits at an affordable rate.
The 3D printer for craft is perfect for printing geometrically complicated works of art from start to finish.
You have total control in the original design of your creation because 3D printed creations are extraordinarily precise. Intricate or miniscule projects will be detailed as their larger versions.
You can also make several copies of the same product, identical or with variations.
The 3D printer for craft is versatile such that it allows you to print replacement parts for already existing objects.
The printing of objects is highly accurate and in high definition.
crafts 3D printers for your Choice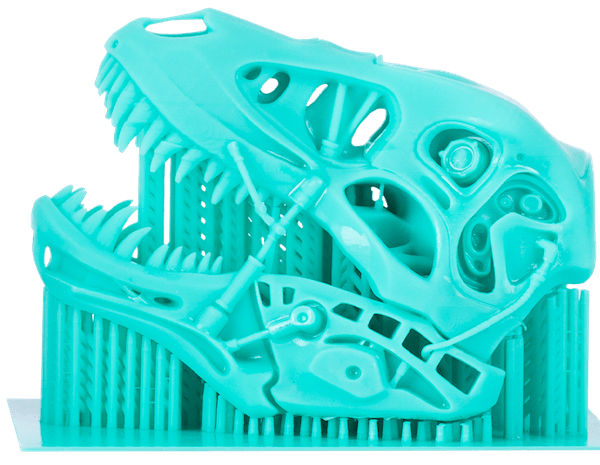 Don't know how to choose a model?
Are you confused about how to choose the correct model and type of 3d printer? We support 24/7.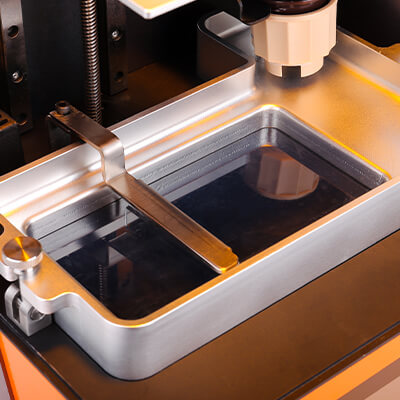 4K black-white industrial screen, 0.01-0.05mm layer thickness accuracy, more accurate printing of details.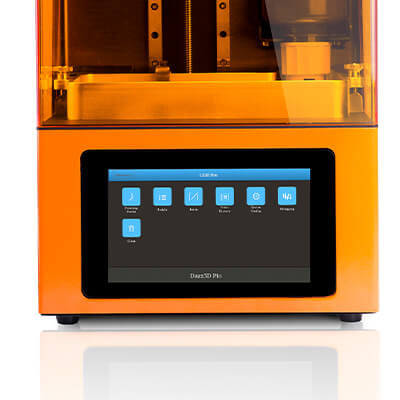 All 3d printers are equipped with PLC control system as standard, makes the operation more convenient, and reduces the error.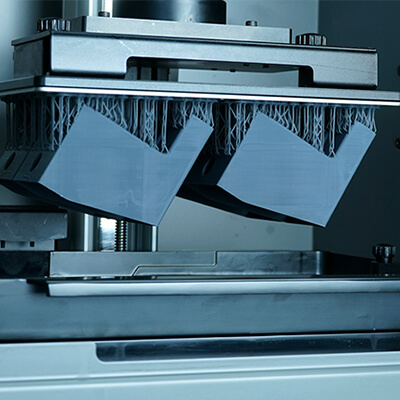 Large printing size, 20mm/h printing speed, complete your printing tasks faster.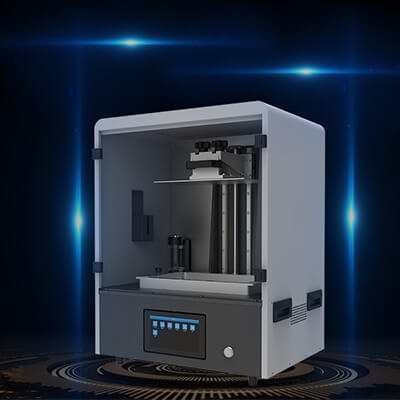 The all-metal one-piece shell reduces resonance, makes printing more stable and improves printing accuracy.
Printing many decorative items has really been easy for me because I use the 3D printer for printing solid 3D shapes. The printing quality is quite impressive and accurate. I will always recommend it.
I run a small crafts making business. With my printer I create a lot of decorated shapes like circles, squares, polygons and so on. The printing accuracy is good. The printer also prints very fast.
I see 3D printers for making crafts as digital hand making devices. You can print as many crafts and toys as possible, no restrictions at all. The printer works very well and it is easy to use and fast at printing.
Delivery was quicker than expected. I've been printing now for about 10 hours and the quality is pretty good. I didn't need to even change my settings. The filament cools as soon as each layer is formed.
I really like the printed colour as it takes on a slightly transparent appearance. The printer prints well and sticks well to the bed. I have no issues removing the printed crafts from the print bed.
Amazing quality. So far, this has been the best FDM printer I have worked with. The price is fantastic and so are my prints. Will definitely recommend this to anyone who prints for business or as a hobby.
How 3D printers are used in the crafts production industry
Crafts 3D printer buying guide
You might be thinking that how can 3D printing help in crafting? Right? Well, hold on for a minute. The fact is that 3D printer for crafts has emerged as a new trend, and you can make everything literally using a 3D printer.
It has been seen how well people are crafting amazing stuff using them, such as 3D printed ornaments, models, or action figures. So, don't think that 3D printers are nothing to do with crafting. Let's talk about this in detail and know how to buy the right 3D printer for this purpose.
Have you ever thought of crafting a product or your own template as you are unable to get things that you are looking for on online stores? However, you have a creative idea in your mind. So, go on and give your craft idea a perfect shape using the 3D printing technology.
Sometimes you may face a situation when you won't be able to find the right design for you. For example, scrapbooking album designs. While creating a scrapbook, you may want to produce some fantastic designs inspired by things you will like to have in your scrapbook kit.
Not getting specific supplies and products have been a great dilemma for some people, from the crafter to the non-crafter. This is where 3D printing comes to play. 3D printing gives users the maximum freedom to convert all their imaginations and creativity into an accurate and detailed physical form.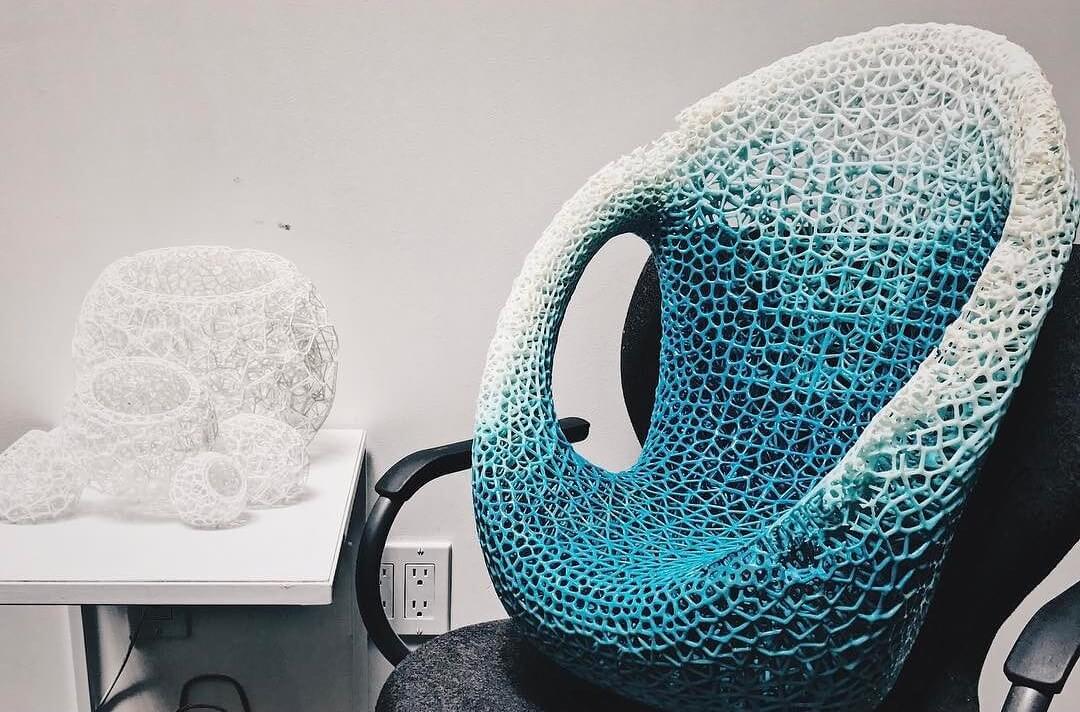 With an unlimited array of possibilities offered by advanced printing technology to artists and designers worldwide, one can craft an infinite amount of different intricate shapes. With the utilization of 3D printing technology, all your efforts for developing a perfect masterpiece will not be repeated.
How? Well, here, you can save the digital design file and use it later. What's more? This technology enables people to easily create in parts and be modified and updated without spending more money and time.
But to get the best results, you will have to purchase the best 3d printer for crafts. You will find many options for buying a perfect 3D printer in the market, and the two most popular options are FDM 3D printers and LCD 3D printers. But which one is the best craft 3D printer? As per the 3D printing experts, one should go for an LCD 3D printer for crafting.
Buying a 3D printer online can be comforting for people, compared to purchasing the machine from a physical store. For example, Dreambot3D offers the largest selection of 3D printers and faster shipping.
However, it is essential to know all the things about an LCD 3D printer so that you can buy the right one to take your crafting skills to the next level. So, let's discuss this in detail. We will start the topic by discussing how 3D printers have impacted the craft making industry.
Chapter 1:
The impact and changes of 3D printers on the crafts making industry
It can be said that 3D printing sounds like futuristic technology, but now this additive printing technology is used in different sectors for different purposes. If you compare, you will find that the applications of this technology are endless. Whether it is a professional doctor, automotive manufacturer, or an artist, all are moving towards this advanced printing technology.
For some people, the craft is all about wooden pottery and chairs, and they are generally made by hand. But this concept has changed a lot after the introduction of the 3d printer for crafts. For example, you can consider the fantastic work of Berto Pandolfo, a well-known Australian designer.
He showcased the modern digital fabrication methods such as 3D printing in an exhibition organized at Kensington Contemporary. He proved that 3D printing technology had offered whole new possibilities to the design practitioners with a great craft ethos.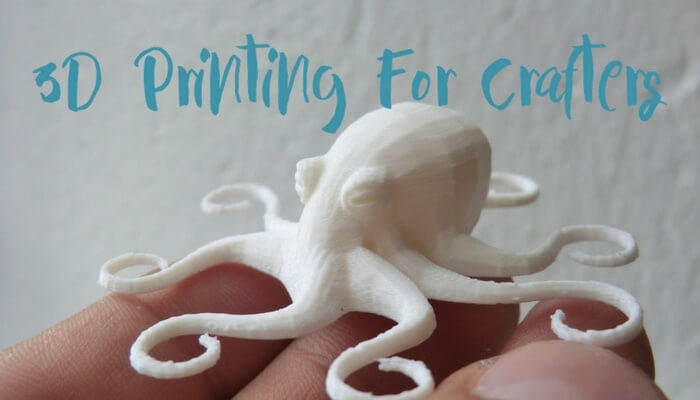 Crafting is considered a contested term, especially in a world where machines are gradually taking the place of tasks that used to do by hand. 3D printing is slowly created a robust place in the craft making industry, offering the makers to come up with new and unique things. It is now possible to complete an intricate craft within a few hours.
The best thing about this is you don't have to go for sanding and all to give a perfect look. A 3D printer generally produces a lumpy, striped, and rough surface finish that can be sanded down. But sometimes, you can utilize the marking of imperfection by associated that with the handmade objects.
Crafting is related to the do-it-myself mindset. It really feels amazing to control a task, look at the products, and understand every step intimately instead of acquiring knowledge by reading instruction manuals. 3D printers have brought the DIY crafting attitude to a new level. Besides, it has enabled the crafters and makers to improve their projects in a previously challenging or impossible way. But how 3D printing changed the craft making industry? What are the processes it replacing gradually? Keep reading to know more.
1.1, What is the original production process of crafts making industry
Craft making or craft production is an ancient-time product manufacturing process, and it plays a significant role in the modern manufacturing industry. This is the process of making different products, without using tools, one by one, generally under a job shop production setting. It may be noted that craft-making was the oldest technique of manufacturing pre-industrialization, such as making wooden products or pottery items using hand.
No matter who they are made, the finished goods of craft production are quite unique, too high in quality and always tell a story. These are some factors that attract people to purchase goods from a craft maker. However, to produce a perfectly crafted product, makers used to take more time than today's craft makers. The primary reason behind this was the process. To understand this, let's know the handmade jewelry is making process.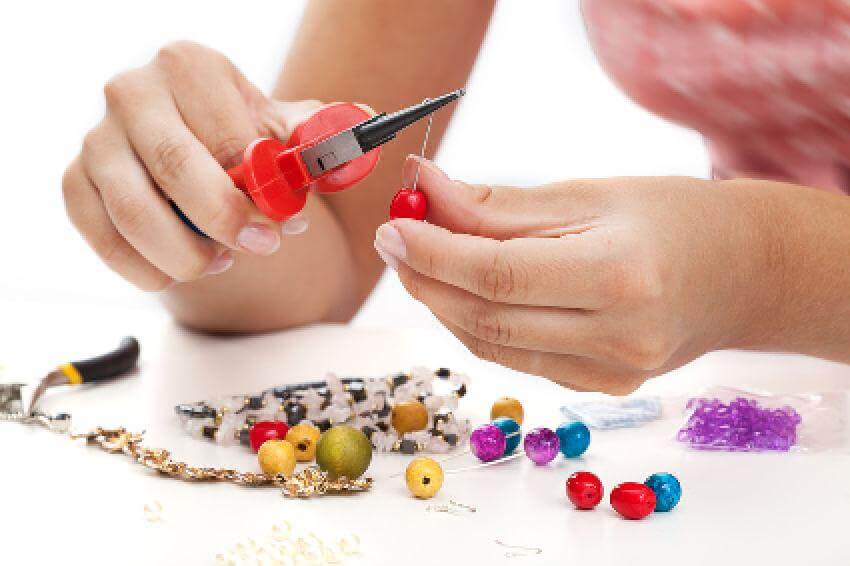 The handmade jewelry production process
The art of ornament creation is traditionally surrounded by the years of traditional skills invested with different artists' touch. The process takes time and is considered as sacrosanct as it involves precious stones and pure metals. The ornament production process can range from designing to polishing done by hands.
The process starts with designing and stone selection. The artists prepare the design by hand. Once done with the layout on a paper, it is evaluated for final approval. After that, it is sent to the stone selectors and the person who will make a mold. A pencil-like wooden tool is utilized for shaping the gemstones. The device comes with a wax, and it is melted to fix the stone, and the stone is then sculpted to attain the desired form.
Metal is then processed and shaped by hand. For example, to shape a gold bangle, a wooden block is used to correct the girth. After that, the gemstones are emerald into the ornament body. Once done, final polishing work is carried out. All the processes are carried out using hand and takes more time. In fact, sometimes, it can take months to produce an ornament with a complex design.
Wooden handicrafts are also produced in the same way where designs are drawn and carved using hand. Crafter makes different pieces from wood, and the pieces are joined together to form a complete object.
The manual crafting process is very time consuming and labor-intensive. Besides, there is no guarantee that you will get an accurate design every time. However, to deal with such issues, crafters are now using 3D printers for crafting ornaments, models, action figures, and more.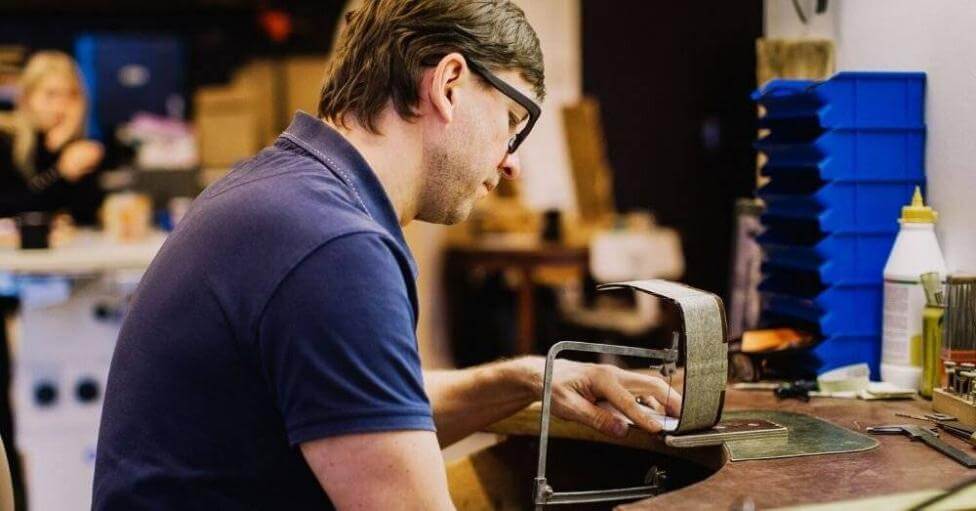 1.2, What processes can 3d printers replace?
3D printing is also popularly known as additive manufacturing as the process created 3D models using melted filaments or resin layer by layer. The layers can be incredibly thin and can be around 100 micrometers.
Instead of creating form from blocks through the carving process, the 3D printer for crafts layers the resins or other thermoplastic materials until it creates the product's shape. A Computer-Aided Design is used for this. Crafters or artists can take advantage of the accessibility feature of the printer and enhance their crafting ability. Using this, you can easily replace some of the processes of traditional craft production. To understand this, have a look at two significant steps to 3D craft printing for the artists or crafters.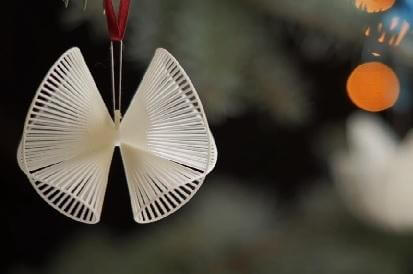 3D model design or modeling
First, you need to understand what you want to print, and then you need to create a 3D model of that. You can use different software tools to create digital designs. Traditionally, crafters used to draw the design on paper, but now you can make the digitally and turns that into a CAD file that can be processed by the 3D printer.
If you want to create a perfect replica of any object, you can scan the object using a 3D scanner to get the design. Once you are done with the design, you will have to export the digital model in an STL file format. After that, you need to slice up the design using a slicing program and divided the entire model into multiple 2D layers. This is the process where you give instructions to the printer on how it will produce the layers.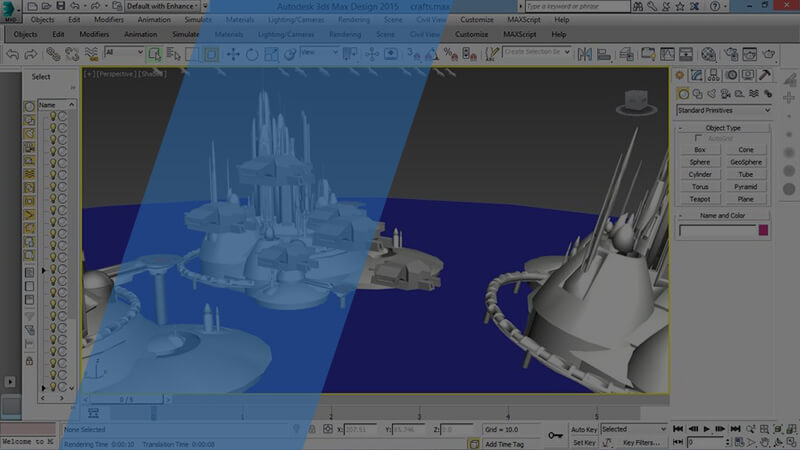 Printing the model
In the process of 3D printing, the most challenging task is designing the model. The rest of the tasks will feel like a piece of cake as the printer will do most of the complicated things. Just transfer your file to the printer, and the printing process will begin. The printer then guides the printing material to the heated nozzle, and there the material is melted. After that, the nozzle will lay down the filament layer by layer on the build platform and continue the process until the model is finished.
The method will be different in case of if you are using an LCD 3D printer where liquid resin is cured using the U.V. light source. In jewelry-making, most people prefer to use an LCD 3D printer.
Based on the design, printing can take around 20 minutes to an hour. Once done, post-processing is carried out.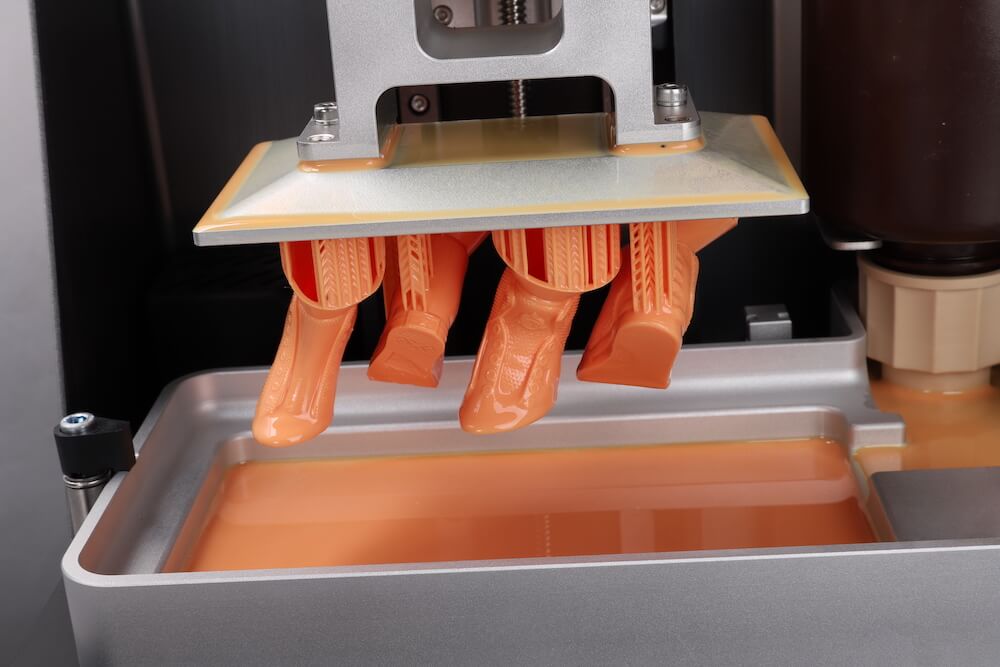 3D printing is helping the crafters by simplifying the processes
Even though most of the customers like handmade unique craft items, such items come with some disadvantages. For example, the crafts can be significantly repaired compared to 3D printed objects. For example, you can easily change your 3d printed airplane models' design by editing the design file, but in the case of a handmade model, you will have to create a new one, spending time and money.
On the other hand, craft-making mostly reliant on skilled craft makers, and in the current situation, it is quite hard to find a good craft maker. Coming to 3D printing, all you need the best 3d printer for crafts and a CAD file to come up with a perfect piece of work.
From the above discussion, it can be said that the introduction of 3D printers has changed the craft production process by making it better and faster. Instead of designing the craft manually, you can download the digital file and edit it based on your requirement to create the model. What's more? Using a 3D scanner, you can now make a perfect replica of expensive products for yourself.
3D printing is widely used to create metal and plastic prototypes, 3D printed molds, wax models, and more used during actual metal casting. This has made the entire crafting process simpler and faster. However, in some stages, crafting requires traditional techniques.
While the initial sketches and imagination of a crafter are crucial in arranging the object pieces together, you won't find a better option than 3D printing to bring your creative ideas to real life. You can quickly review your customized craft's colors, dimensions, and look and then process it.
Besides, 3D printing, especially LCD 3D printing, is ideal for creating single-piece craft items, such as cartoon characters, action figures, decorative items, and more. On the other hand, 3D printing lets you give a 3D shape to very intricate craft models and test the piece's integrity and durability. Before you spend your money and time on mold making, you can verify what parts of the model are weak, and based on that; you can adjust the material as well as design.
1.3, What's the changes after the intervention of 3d printers
Imagine designing a perfect piece of craft that gets you super excited. Well, most of the crafters have had this feeling. Imagine creating a perfect prototype or a craft with just a few hours of the initial model design. This is the power that you will enjoy when you use a 3D printer for crafts. The best 3D printers offer everyone, from professional product manufacturers to hobbyist, the following possibilities:
Rapid product prototyping
Better and faster testing
A better way to carry out comparison studies and more.
The best thing is that this manufacturing technology doesn't depend on heavy investment. Just bring them, connect them to your P.C. or laptop, and you can start using them. Before exploring more, let's know about the opportunities provided by advanced 3D printing.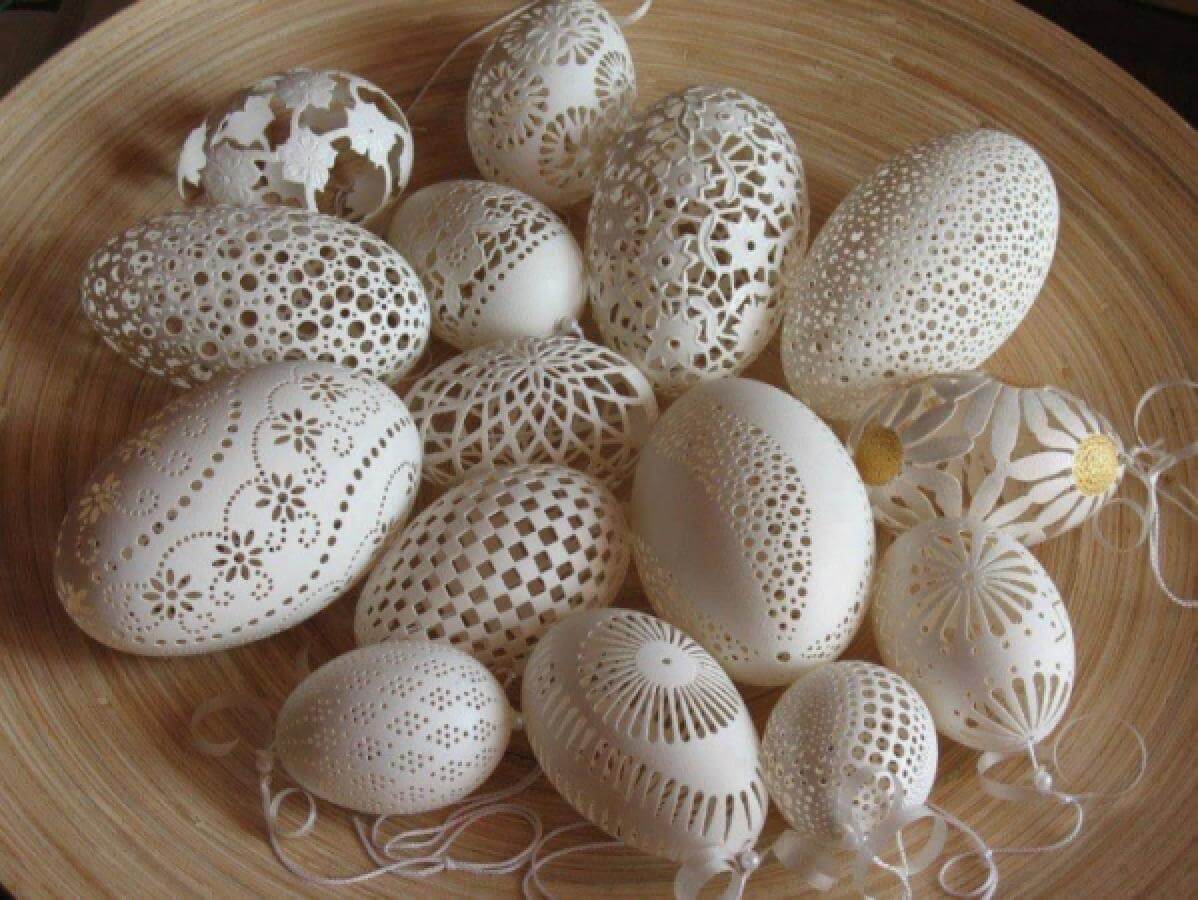 Creating very complex art forms and masterpieces
With the unlimited array of opportunities provided by 3D printing, you make different types of complex shapes within a few hours. The pieces will look realistic and can last for years compared to the metal made parts.
Restoring and preserving the exclusive works and artifacts
3D printing is widely used for different applications in archaeology, artifact creation, and restoration. Using 3D scanning, artists and sculptures can create the design mesh that can be corrected and edited to preserve the design data for future use and can be used to recreate the exact model.
Crafting innovative accessories and fashion wear
Are you tired of using the same old designs? How about creating something new by yourself using 3D printing! 3D printers can help you in creating fantastic product designs in no time. The best part is you don't have an inventory for this.
Creating custom molds
With 3D printing, you can create different types of molds for low volume manufacturing. When it comes to saving money and time related to low volume production, you can choose 3D printing instead of traditional mold making. It has enabled countless and complex iterations on beautiful designs. You are free to use PLA casting, silicon molds, and custom molds using 3D printed models. That's why there is a considerable demand for the best jewelry model 3d printer.
Chapter 2:
3D printer can almost complete all crafts production
In general terms, 3D printers take digital models and convert them into physical objects. After processing the digital model, the 3D printer, for example, a skull 3d printer, prints the model layer by layer, converting your digital models into physical versions. This is also known as FDM- Fused Deposition Modeling.
However, sometimes you can go for LCD 3D printing as it offers much better details than FDM when it comes to producing small parts. Whether you choose LCD or FDM, the software and 3D printer handles all the complicated work in such a process. For all the creative professions, this is an ideal solution.
How does 3D printing work for the designers or crafters?
You can utilize a 3D printer for different purposes, for example, to create 3d printed ornaments and 3d printed animal skulls. This can be an excellent way for the artists to physically test the product and know how the design will function structurally and aesthetically. 3D printed objects can create some useful elements with the plans, and the artists can better control the color and sizing.
3D printing as a form of art
While most of the 3D printers are for industry professionals and used in industries, artisans and crafters are also getting recognition from it. It allows them to come up with some innovative items. For example, 3D printed side tables by Berto Pandolfo. The Australian designers combine 3D printing with traditional methods, and he calls it "the digital handmade."
Some of the massive changes done by the 3D printing technology in the craft industry come in construction and furniture design. But it also has led to other different crafts. People are now turning to 3D printers for the mass production of products as the process is speedy and inexpensive. Besides, using this, you can make anything that you have in your mind. Within a few hours, you can create a product at your home. Now, let's discuss the use of 3D printing in different craft production.
2.1, For various figure production
Some people call them dolls, and some have named them action figures. However, no matter what you call them, they are fun toys and sometimes collectible. Generally centered around T.V. franchises and popular movies, the action figures offer kids an opportunity to imagine enjoying their fantasy world. On the other hand, the collectors can enjoy collecting the action figure to complete the set.
Since most action figures or toys are made of plastic material, 3D printers have proved to be the best solution to replacing the missing toy parts and repairing the broken pieces. Besides, now it is possible to create your own toys using a 3D printer for crafts. For example, there are some sites, Shapeways and Thingiverse, from where you can download different 3D files using which you can produce toys.
For example, some designers of MyMiniFactory have 3D printed a sword from World of Warcraft. On the other hand, the rapid growth of 3D pens has allowed users to create 3D printed toys faster by drawing them instantly. Within a few minutes, you can craft a small object.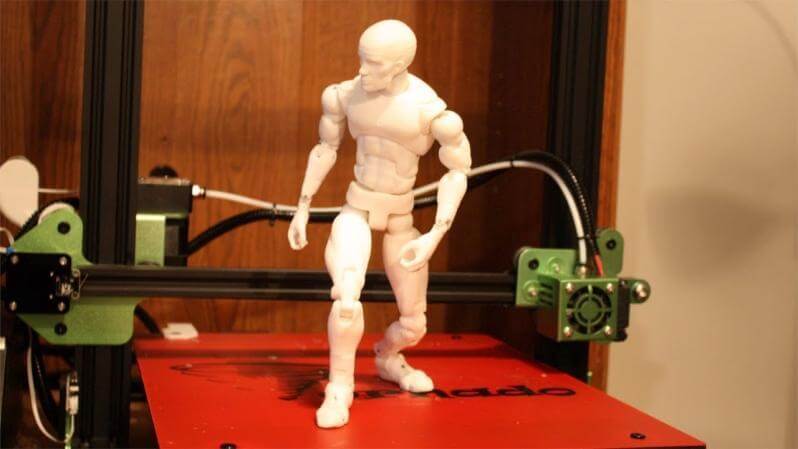 What's more? With the help of 3D printing, you can customize and improve the toys. For example, from Shapeways, you can download and buy different 3D models, such as weapons, headgear, and helmets for Playmobil and LEGO, and can enhance the figurines. Another example is the classic Rubik's cube has made available for blind people in a well-designed 3D printed version.
Mattel and Hasbro are the two well-known companies to implement 3D printing into their production process. They have applied the technology in different innovative ways. For example, Hasbro began testing waters by partnering with Shapeways, a leading online 3D printing firm. Besides, Hasbro also has open-sourced some of its intellectual properties like My Little Pony, G.I Joe, the Transformers, and more letting their fans 3D print the models while staying compliant with the licenses.
Creating your own action figure or 3D models
Is it possible to develop your own 3D printed model? Yes, you can do this by using 3D scanning the real-world object or using digital sculpting software.
The fastest way to craft 3D models is to create a digital file by scanning the rea-world models. Budget-friendly 3D scanners are using which you can make a perfect scan of the object. Besides, the photogrammetry technique has enabled the phone's camera to do such tasks.
Once done with the scanning, you can edit the rest of the things using CAD software tools and then slice the model using slicing software. After that, you need to send the files to the 3D printer, and the printer will carry out the task.
It can be said that 3D printers have enabled every individual to give their digital ideas a perfect physical shape.
It has brought new business opportunities for the manufacturers
Most of the toy and action figure manufacturers are now leveraging 3D printing in the manufacturing process. They can effectively control the quality of the toy design by 3D printing. Besides, they can verify that the toy parts fit perfectly with each other. This way, they can quickly identify possible issues and enjoy better productivity gains.
2.2, For desktop decoration
It is a fact that 3D printing has drastically changed the way organizations have done their business. Now you can see 3D printed medical devices to 3D printed automotive and airplane parts. However, this is no longer limited to big companies.
The rapid advancement and availability of 3D printers and model designs made it much easier for artists and crafters to try out 3D printing to create amazing things, such as desktop decorations. Whether working in the office or working from home, you will spend many hours at work.
When you have an efficient and organized space, you can enjoy better productivity. Well, you have an excellent 3D printer, then you can try to 3D print some unique and useful models to customize your desk and desktop. Don't know what to make? Don't worry about it, as you can download thousands of free desktop decoration items for free and use them to create 3D models.
Such items are small in size and come with astounding detail to instantly attract people's attention. This can be achieved using an LCD 3D printer for model making. What's more? You can give the modes a personal twist.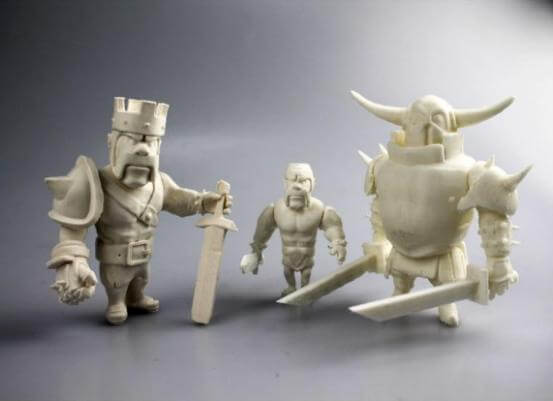 Some 3D printed items that you can make
Super Mario tube and blocks
This cute office desk organizer comes with a micro-SD card slot, a USB slot, and a pen stand. The item is a modular print, and by printing it using transparent resin, you can quickly light it up using LEDs. It will be better for you to create four hollow blocks for better results.
Honeycomb holder
With 3D printing, it is now easy to create pretty attractive and extraordinary geometric shapes. One of such things is the honeycomb shape holder. You can use this to store markers, pencils, pens, and more such things. This is a one-piece print and quite durable. As per the experts, you need to attain at least 30 percent infill, and while working towards the upper layers, you need to watch out for stringing.
Cable management
You can quickly sort out all your cords and cable that you have on the desk using this 3D printed cable organizer. Well, it has some potential for some issues related to the details while printing. You should give yourself room for error and carefully check your printer configuration before printing. Even though there is no such specific printing instruction, you can use nylon material for this and make sure the layer height is 0.1-mm.
Attachable swards
Give your desktop a new look by adding a stylish sword from your favorite action movie. However, for this, you need to use though resins or can use nylon filament. However, you should use an LCD 3D printer for better details as such a printer is famous for producing high-quality small objects.
It can be said that 3D printing has opened up a whole new type of possibilities in all the domains, including décor, interior, and office spaces. So, go on and try out this printing technology now and give your creative digital idea a perfect shape. The best thing is that you can easily download the design files and use them to create objects.
2.3, For accessories
The wonderful world of 3D printing has triggered the development of some fantastic room décor and accessories ideas. Do you want to eliminate the lengthy process of getting a perfect accessory? You can do that just by 3D printing the accessory. You can decorate your home and office with beautiful 3D printed accessories you have designed.
Some of the standard 3D designs that you will find are vases and planters. This way, you can make sure that you have a stylish space to keep your ferns. You can also give your accessories a personal twist, like cookie cutters, wine holders, and other practical supplies. Some of the useful items that you can easily 3D print at home are phone cases, doorstops, bottle openers, windshield scrapers, pliers, and more.
Well, of the most significant sectors that use 3D printing for accessories making is the fashion industry. The utilization of 3D printers in this industry is getting perfect traction as the clothing producers and designers are now discovering the benefits of 3D printing. Using an LCD 3D printer, you can make amazing types of fashion accessories with geometries and shapes that have never been made before.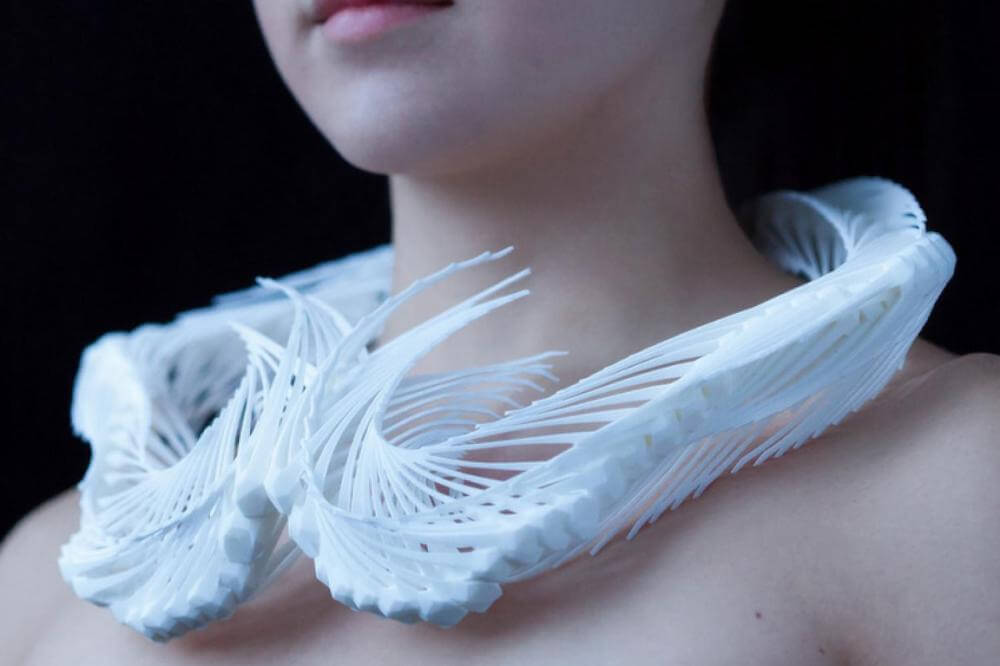 3D printed fashion accessories
Instead of 3D printing clothing's full items, 3D printers are widely used to create supplement parts of a whole design, such as buttons, accessories, and embellishments. With this, different types of small end-use accessories can be assembled within a few hours. 3D printing materials are quite flexible in nature, for instance, TPU. This printing material can add different types of unique embellishments and accent pieces onto the garments. Besides, this can be used to develop custom jewelry having very complex geometric shapes.
During the 2018 Spring-Summer fashion show, designer Iris Van Herpen presented some ornaments of some dresses which are 3D printed utilizing the Polyjet technique. The method works just like a 2D inkjet printer. It projects tiny drops of photopolymer liquid, and that can be instantly treated with U.V. light.
Some other accessories that you can make using 3D printing
Crinkle Lamp
This lamp will add a perfect spark of new light to your home with a uniquely created prismatic design by scattering photons in the stylish crystalline design. To make this, you can use translucent filaments. You can also go for different colors to change the mood. You can get the digital design of the lamp from Thingiverse.
Retro clock
The R4 retro clock feels perfect when you use it on a wall or on your office desk. It has a clock that looks simple yet elegant. Apart from the timekeeping factor, it comes with a well-designed compartment that will look like a speaker and perfect to keep pencils, pens, and your glasses. Get the design and try it out now.
Super Mario paper towel holder
If you are in search of something that can hold your paper napkins and towels, this is the thing that you can create at your home. To make it durable, you can use though resin if you are using an LCD 3D printer. For an FDM 3D printer, ABS material will work better.
Curved honeycomb vase
This unique curved honeycomb vase plant pot comes with a unique and cool geometric texture pattern. No matter what is the color of the filaments, the final result will look quite stunning. Get the model design from Thingiverse and make it at your home now.
3D printing has opened the doors to incredible possibilities when it comes to enjoying customization options. For example, you can create pieces based on the specific requirements of the consumer. If you have a unique accessory idea, give it a physical shape now using an LCD 3D printer. Besides, you don't have to buy the accessories to craft them at your home anytime you want. The initial setup up cost may be costlier for you, but you will find it very cost-effective in the long-run.
2.4, For ornaments
The jewelry production industry has dramatically embraced modern 3D printing. Most jewelers are now using this technology to change the way production was done a few years back. With 3D printing, you can create different complex patterns for investment casting or can directly print the jewelry pieces.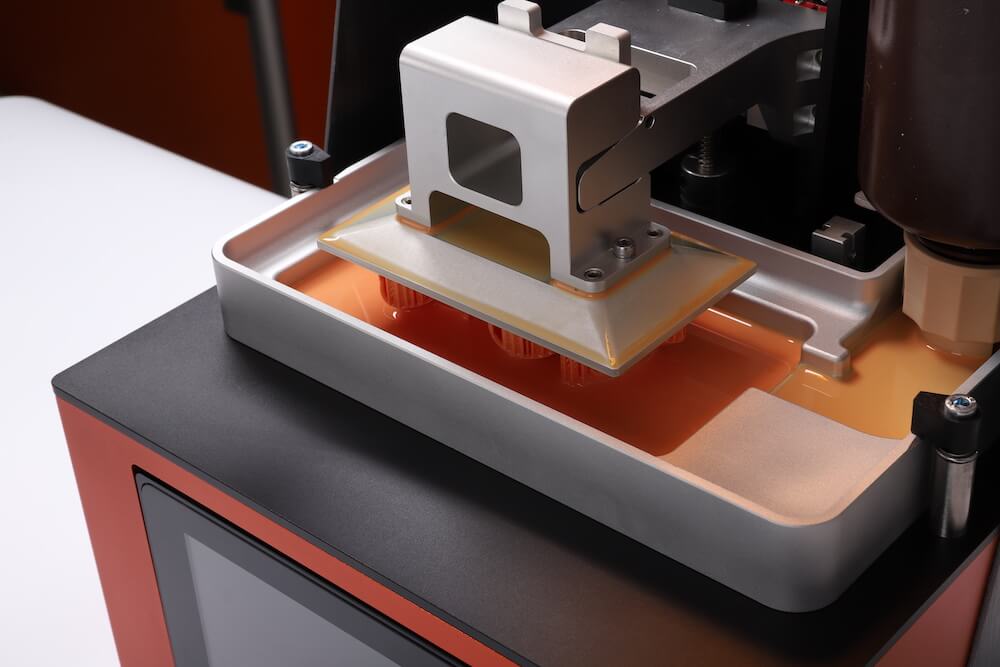 How to use 3D printing for making ornaments?
When it comes to producing ornaments or jewelry using 3D printing, you can go for two primary methods mentioned above. Let's talk about the investment casting process of making ornaments.
Investment casting
This method of ornament making has eight steps. These are:
Pattern formation
If you talk about the traditional way, it was carried out by applying a particular type of casting wax into a metal mold. However, with 3D printing, you can now directly 3D print the castable resin or wax pattern.
Assembling the molds
The printed molds are then properly assembled onto the "casting tree." This way, you can cast multiple parts at the same time. Like SLA, some 3D printing methods have changed the steps by 3D printing the casting tree and patterns in a single step.
Shell building
Once you are done with the pattern assembling, you need to create the shell. The entire assembly is submerged in a slurry for different times. After that, the coating is left to dry. When it solidifies, it forms a ceramic outer layer over the casting tree and pattern.
Burning the structure
Once done, the structure is carefully placed inside a hot furnace to melt the original resin structure. As a result, you will get a cavity, the hollo negative molds.
Pouring
After removing all the original materials from the cavity, you need to pour the final casting material into the molds. Let them cool and solidify.
Knocking off the shell
The outer mold is then removed. For this, you can vibrate the molds, and it will break the outer shell.
Cutting off the items
When the ceramic shell is removed completing, the cast items are then removed from the casting tree.
Finishing
In the end, the casted parts are processed through the traditional finishing techniques.
It may be noted that the printing technology must have the capability to produce parts having a higher level of details and intricate shapes. So, this is where you can use an LCD resin 3D printer. Such printers use vat photopolymerization techniques. This technique can effectively photo cure the U.V. sensitive resin layer by layer to create a durable part. What's more? The printers are capable of creating high-detail and smooth parts from castable resin. As a result, after the burnout, you will get a very low remaining ash percentage.
Direct printing
This method is less popular, and here you can produce printing parts from different metal powders. Parts can be printed via platinum alloy, silver, gold, and more. Besides, it also requires a vast amount of post-processing for the desired finish. Furthermore, you will find it much expensive than the investment casting as for this you will need an FDM printer which is costlier than an LCD 3D printer.
It's time to get inspired with some innovative 3D printed jewelry projects
You can easily find amazing and easy to use 3D printed jewelry projects, for example, Nylon 3D printed luxury rings, bracelets, adjustable clutch, and more. However, there is nothing wrong with trying out some new projects. Have a look at the below-given points.
Nervous system
The nervous system has designed some super beautiful and nature-inspired ornaments, like bracelets, necklaces, and rings, impossible to make without using 3D printing technology. Want to know their process? They utilize computer simulations of plants, such as leaf venation, to develop some breathtaking designs. So, get inspired by this and make a beautiful piece of ornament at your home.
I. Jewelry
The brand is well-known for Human Interface jewelry. America Diggle, the founder of H.I. jewelry, says jewelry is something that is very personal. A small piece of jewelry can speak a lot about your personality and style. Besides, that piece can be exceptionally sentimental. So, when it comes to getting something personalized and special, 3D printed ornament 3d printed ornaments or custom 3d printed ornaments will be the best option for them. Why buy them when you can make your own edition at your home!
Radian
As per the jeweler, 3D printing has opened up a whole new world of aesthetics and shapes. It allows the brand to utilize different innovative materials and craft highly artistic and unique statement pieces. 3D printing can offer you a perfect master mold that can be utilized for mold making.
Move beyond the traditional jewelry making
In general, ornament makers use 3D printing to produce jewelry molds, forms, and prototypes. Later these are used to cast earrings, silver rings, pendants, and more. Simple post-processing methods are enough to polish, clean, and finalize the amazingly beautiful jewelry. You can easily create your own collection of jewelry with this.
2.5, For modeling object
Speaking about model making, it refers to the physical representation of any object or structure. Besides, it also refers to a study aspect of the design to effectively communicate your design ideas. With 3D printing, you can craft low-cost models that can be used for study purposes during the production processes.
In the field of architecture, 3D printers can be used to craft detailed as well as realistic architectural models. This can be used to promote the objects by demonstrating the final product in 3D. Let's talk about this in detail.
If you are making stop motion, 3D printing can be the best option for you. Why? W Ion stop motion, you will have to consider three major elements, i.e., customizable, poseable dolls, and physical effects. The objects need to move along with the frame, and you need to create models with different actions and facial expressions.
If you create them using hands, it can take days or months. But with 3D printing, you will need only a few hours to create different props, characters, and facial expressions. For instance, LAIKA, for its animated feature, Caroline, made 20,000 different heads with facial expressions using a 3D printer.
The company rigs, models, engineers C.G., and animates models using the Maya software tool and then utilize 3D printers to 3D print thousands of different facial expressions. The significant advantage of this method is you will get amazing performance in your stop-motion movies.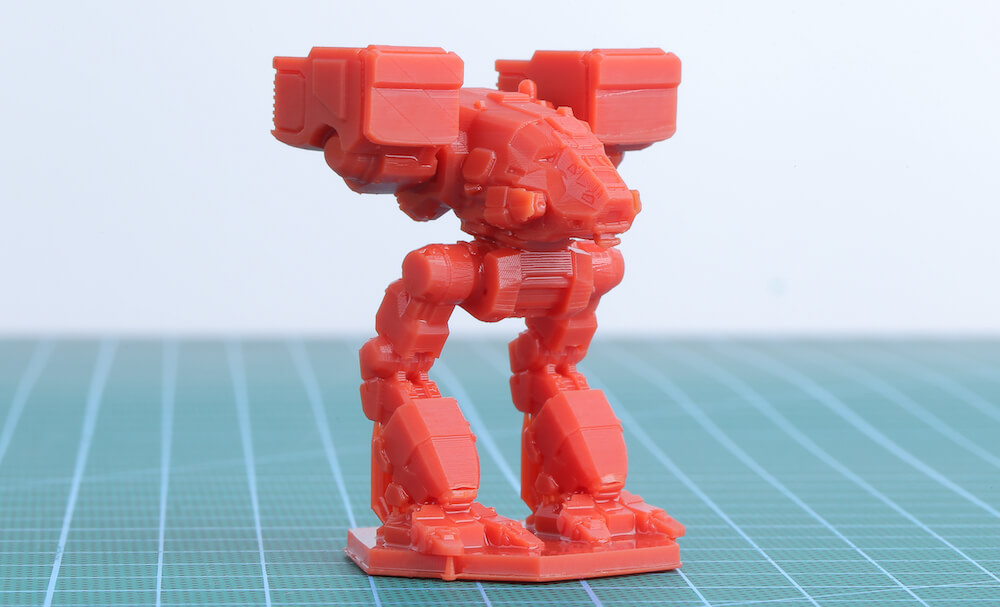 So, if you have a unique model design idea in your brain, go on and give it a physical shape now. Besides, you can also create perfect replicas of your favorite game characters, for example, Lara Croft, Super Man, Bat Man, Iron Man, Mario, SpongeBob, and more.
If you are an architect, then 3D models will help you a lot. You can use this for crafting highly-detailed and beautiful architectural models of different buildings or properties. This way, you can showcase your ideas to impress your clients. A tangible model with all the required elements can help clients understand how the final result will look.
In the medical industry, 3D printers are also used to create models of different medical equipment and tools. The medical industry is termed as bioprinting as now it is possible to create 3D printed organs. For instance, a U.S.-based medical research company, Organovo, using 3D printing, created a liver tissue.
On the other hand, 3D printing also plays a crucial role in the dental sector, where it is used to create dentures, night guards, dental bridge models, drill guides, dental crowns, and more. If you want, you can also create customized brackets.
Mannequin and drone models using 3D printers
Are you looking for a cost-effective way to create a beautiful and real-looking mannequin for your shop? It's time to try out 3D printing. You will enjoy unlimited possibilities with this. If you try to make a mannequin manually, it can take a few weeks. However, using a professional figure 3d printer and an anime 3d printer, you can get it done within a few days or hours. All you need to scan the object using a 3D printer and process the digital file through the 3D printer. Your 3D printer will get it done in a few hours.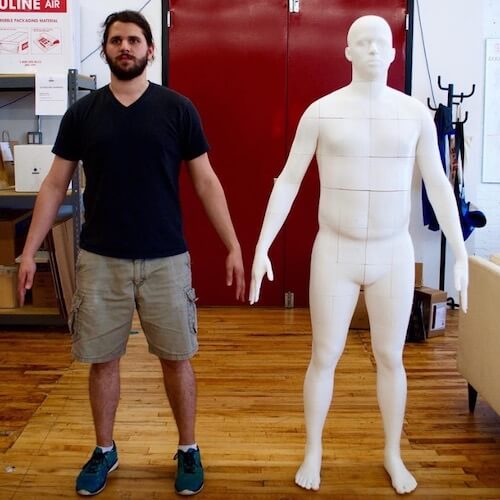 If you are planning to start a drone manufacturing business, you can use 3D printing technology. Thanks to the availability of different materials, you can now make a micro drone, pocket drones, quadcopter drones, and more.
For instance, The Dark Matter comes with arms, a robust payload attachment system, and legs. The parts are made using carbon fiber. There is also a CargoCopter that is used to deliver products. It is so powerful that it can carry around 5kg at a speed of 150 km.
The future of 3D printing in the craft making
In recent years, 3D printing has witnessed massive growth, and an LCD 3D printer for crafting can be purchased for under USD 2,000. So, with time, this modern crafting technology is getting accessible for all, and people can now try this out and start their own business using it.
While not all are on board with the 3D printers in the craft production industry, but it's growing. Most of the creators are a method that perfectly combines modern mass-production and traditional crafting methods.
There is no doubt that 3D printing is changing the process and crafting methods, and utilizing this can a craft is just unique. With limitless potentials and low-price tags, we can be seeing more 3D printed crafts and art models showing up more in the future.
3D printing has changed the ways companies used to make models. With tremendous flexibility of customization, you can create any type of model. All you need the right type of machine and material to get started with it.
Chapter 3:
How 3D printer work
In general terms, 3D printing utilizes CADs – Computer-Aided Design to form three-dimensional or 3D objects via the layering method. This is also called additive manufacturing, and the printing method of 3D printers can vary based on the types of printers you are using. For example, if you are using an FDM 3D printer, it will create the object by layering the materials, such as filaments.
On the other hand, if you are using an LCD 3D printer, it will form the resin curing process. As we discuss craft making, we will consider the LCD 3D printers as these printers work better than FDM printers when it comes to craft making. LCD 3D printers are designed and developed to create objects with better details and a smooth surface. This section will get to know everything about an LCD 3D printer, how it works, and how you can use it for craft production.
3.1, Choose the right type of 3D printer-LCD 3D printer is the best choice
For crafting, you won't find a much better option than an LCD 3D printer. LCD printers were introduced for the DLP printing evolution; however, now it is gradually replacing the DLP 3D printing process. It functions just like the DLP 3D printers, but there is a significant difference that you need to know.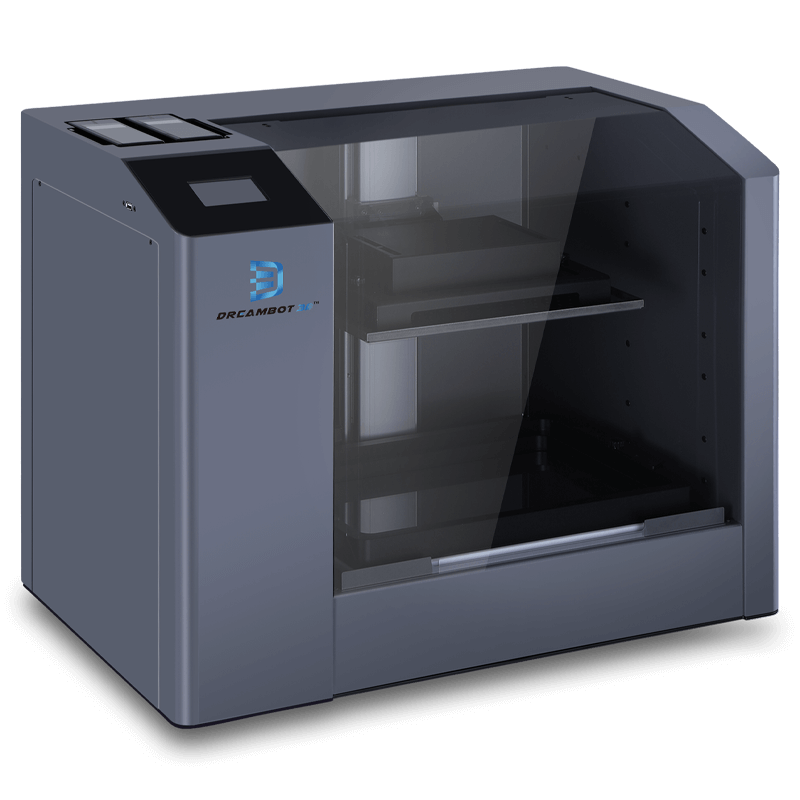 In the case of DLP printing, the light sources are processed to harden resin using a DMD. On the other hand, in an LCD 3D printer, an LCD is used as a mask and can allow and block the light source based on your models' design. Before diving deep into it, let's know where does the LCD printing come from.
It all started in the year 1962 When Richard Williams filed an LCD patent. However, it was legally granted in 1967. In the year 1968, RCA Corporation made the technology official. It improved with time, and now it is used for different electrical products, including 3D printers.
You can find large-size FDM 3D printers and small LCD 3D printers in the market, but for craft production, studies have proved LCD 3D printers are the best. Why? Let's have a look at some benefits of an LCD 3D printer.
Best molding size
The LCD 3D printers come with a simple structure and relatively easy to assemble. With a little bit of maintenance work, you can keep them running for years. With the best LCD 3D printer, you can attain a better mold size of around 200x200x250mm and be used for small batch production. So, when it comes to rapid prototyping of small objects, this printer will work correctly.
No worry about broken material
It is a fact that, while doing 3D printing, you will face issues like your 3D printer may run out of printing material, causing a delay in printing. This can be a significant headache for you. However, when you have an advanced 3D printer for crafts, you will enjoy continuous printing. Besides, some printers also support interrupted material alarm that will remind you when all the materials have been used up.
Support for different types of materials
Even though FDM 3D printing is very flexible when it comes to choosing materials, LCD 3D printers have also started offering you such a feature. With LCD 3D printers, you can use different resins based on the product you want to use. Some printers use around 400mm backlight and compatible with castable resin, photosynthesis resin, resin, transparent resin, and more.
Comparing the printing quality
In additive manufacturing, objects are produced layer by layer. So, every layer can create some chances of inaccuracy. The process using which the product's layers are formed depends on the level of precision, the accuracy of every layer, and surface quality.
Speaking about the FDM 3D printers, they create layers by extruding melted filaments on the build platform. Here, the part's resolution is based on the size of the nozzle. Sometimes, the layers would not perfectly adhere to each other, which will be clearly visible in the final product. The FDM 3D printing process can't create intricate details.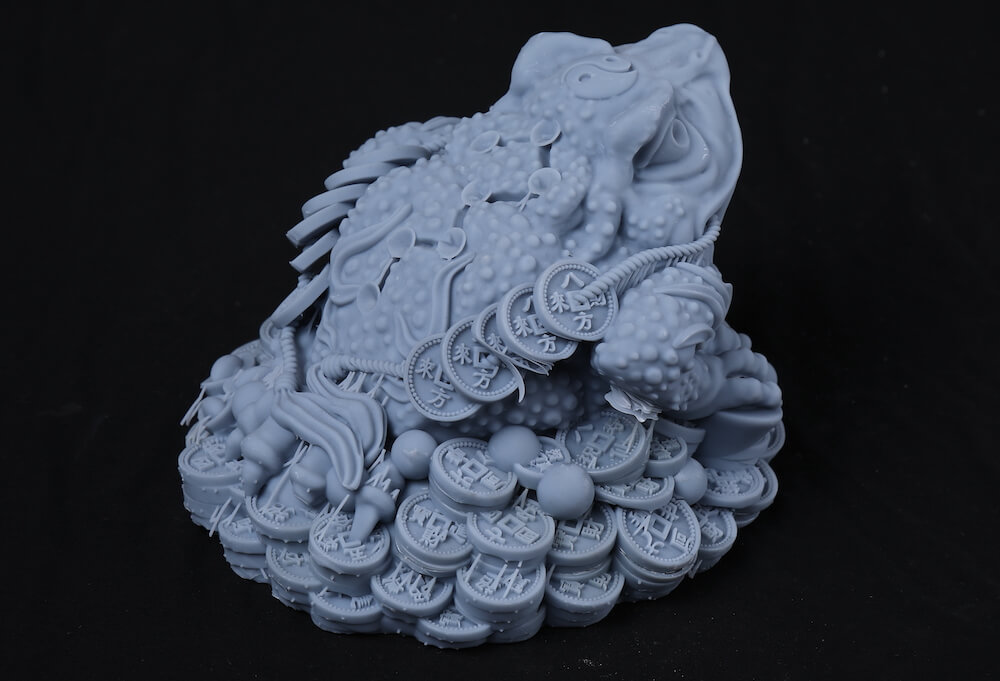 In the case of LCD 3D printing, the resin is cured adequately by laser to create layers. This process is proved to achieve finer and higher details, and you can expect high-quality printing results. LCD 3D printing is famous for its accuracy, ultimate part precision, delicate features, and smooth surface.
On the other hand, the use of light in place of heat for 3D printing is another reason why LCD printers are reliable. When your 3D prints the parts or objects near room temperature, your objects won't suffer from thermal expansion issues. Besides, there will be no place for contraction artifacts. Such issues are very common in FDM 3D printing.
In FDM 3D printing, FDM printers create a mechanical bond between an object's layers; an LCD 3D printing can develop a chemical bond through photopolymers' cross-linking process across the layers. As a result, you will get a fully dense object that will be airtight and watertight.
Such bonds develop maximum lateral strength, leading to isotropic parts. That means the object's strength, made through an LCD printer, will not fluctuate during orientation. This has made LCD 3D printers best for manufacturing and engineering applications.
Comparing based on applications and material
FDM 3D printers work with different thermoplastic filaments, such as PLA and ABS, and their different combinations. Most of the hobbyists use an FDM printer as they get a lot of color options. Engineering-level filaments, such as TPU, nylon, PETG, P.C., PA, and more are also available in the market. But these are limited to only selected FDM printers.
On the other hand, LCD printing resin materials come with the benefits of different types of formulation configurations. The resins can be hard or soft and imbued with various mechanical properties, for example, impact-resistant and temperature resistant.
Various resin configurations offer a wide range of thermal, mechanical, and optical properties to match industrial and standard thermoplastic. The perfect combination of functionality and versatility has led businesses and individuals to bring LCD 3D printing in-house. Some of the crucial material properties are:
Clear or transparent
It may be noted that SLA and LCD 3D printings are the only techniques that can be used to produce transparent parts. This is perfect for attaining a better visibility level into complex assemblies, mold making, lighting, optics, fluidics, and other different parts that require translucency.
High-temperature
Using heat-resistance resin, you can attain 238-degree C of HDT- Heat Deflection Temperature at around 0.45 MPa.
Elastic factor
Objects printed using flexible resin will behave and look like a perfectly molded silicone part. You might be thinking that as they are elastic, they won't last long. Different studies have proved that the parts can be durable enough to process for various product cycles.
Dental
You can find specialized dental resin that can be used for different dental applications, for example, dental models, full dentures, clear aligner models, biocompatible surgical guides, splints, and more.
Castable resin
Castable resin comes with around 20 percent wax and is widely used for direct investment casting in various jewelry and dental applications.
Comparing the printing speed
Some resins can create different objects at up to 10x faster than the industrial FDM printers. With around a layer height of 200 microns, such resins are entirely accurate enough to fulfill your prototyping requirements while allowing you to enjoy faster design iterations. Printing the same sized part using an FDM printer can take around 90 hours. So, for applications, like rapid prototyping, LCD 3D printers are the best.
As you are working in the craft making industry, you will always want to craft detailed concept models and fully-functional prototypes. You can only achieve this using an LCD 3D printer. Some other significant benefits of LCD 3D printers are:
As discussed above, 3D printers are best for rapid prototyping. Within an hour, you can design, manufacture, and validate various types of customized parts.
The cost related to LCD 3D printing and 3D printers is very cost-effective. Want to produce a model urgently for presentation? Don't worry at all and use the best LCD anime figure 3d printer.
Using this, now you can 3D print anything and any shape. Just design the model, add the support material, and begin the process. The printer will handler the remaining tasks.
These machines are designed and developed to create robust heat dissipation.
Without any type of leveling, you will get accurate details.
Most LCD 3D printers come with a constant power generation system, and the heat level will remain stable during the process.
The significant benefits of LCD 3D printing can be realized in its flexibility, speed, and benefits. Now, let's discuss the working principle of the LCD 3D printer.
3.2, Working principle of LCD 3D printer
In general, an LCD 3D printer is like a computer-operated fabrication device. Different objects and designs can be made in a 3D format using the printing machine from liquid resins. Now, let's know the process of LCD 3D printing.

An LCD 3D printer uses U.V. lights, and the light source is then processed through an LCD panel to carry out the printing process. The light produced through the LCD panel directly focuses on the platform. The technology behind the LCD 3D printers is Stereolithography. Here is the complete process.
Firsts, the printer's roller will spread a thin layer of resin on the build platform. The liquid will spread out correctly with a consistent thickness. The resin is U.V. sensitive.
When processed through a U.V. laser, the liquid resin will change its form and turn solid. In general, the layer creates the print design outlines on the resin and then hardens the parts that it covers.
The step is repeated again and again. The model will lower down by a fraction, and the light will create another layer. The process will continue until the 3D object is completed.
Once done, the model is removed from the build platform and sent for post-processing to manually remove the support structure.
3.3, Craft production process by using a 3D printer
3d printer for crafts has dramatically influenced the process of craft production by simplifying some of the processes. Instead of the manual process, some of the steps of craft making can be automated using a 3D printer. Let's understand this by taking the example of 3d printed ornaments.
Here you can use an LCD 3D printer to create a mold from resin, and those molds can be used to craft different pieces of ornaments. In the case of toy making, you can download the digital design file of any toy online, then slice it using any slicing program. After that, the 3D printer will create the object within a few hours.
Other crafting methods, such as lathe, milling machine, or molding, need to be carried out by the crafter or artists. Besides, the workpiece should be measured, machined, and aligned by the users. This can lead to human error while making the craft.
On the other hand, LCD 3D printers can easily make different parts with intricate geometries, covering complicated shapes like building replicas, polyhedral, natural shapes like animal models, as the way they produce parts prosthetic limbs and more. 3d printer for crafts has opened up multiple opportunities to the artist as they let them make the things they feasibly couldn't before.
Chapter 4:
How to choose a machine and assemble your dental 3D printing line
4.1, Which machines are needed and for what purpose
For 3D printing, you will find two things, i.e., a 3D scanner and an LCD printer. Let's talk about this in detail.
4.1.1, 3d scanner (optional)
This is optional for you as you will need this if you are creating a replica of a model or product. To get the digital design of the model, you can scan the object using a 3D scanner. The scanner will take multiple snapshots of the object, and then all the snapshots will be combined to get a complete 3D model. You can have a better view of the model's structure. However, you are creating something unique; you don't have to buy one.
4.1.2, LCD 3d printer
This the machine that will take the digital design file and process it to create the 3D object. LCD printers work just like DLP printers, but instead of DMD chips, they use an LCD panel to process light source. When it comes to craft making, you will find an LCD 3D printer a cost-effective option. Besides, this is the only printer that can help you create intricate designs and detailed models. It can print any design you want. Just use your creativity, create a model, and let the printer do its work. Compared to FDM printers, LCD printers offer cost-effective rapid prototyping.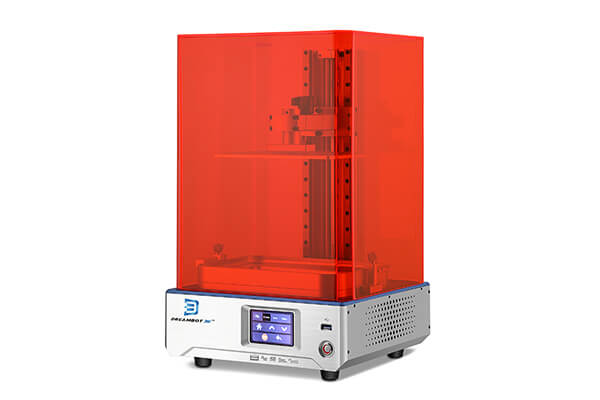 4.2, How to choose the most important part: 3d printer
Some crucial factors that you need to consider while buying 3D printers are:
4.2.1, What is the size of the print
This means the size of the object that you want to make. For example, if you want to make a caterpillar toy of 10-inches, you need to make sure that the printer's-built platform is large enough to print such a size. Most of the LCD printers of Dreambot3D come with a perfect size build area to support your craft production.
4.2.2, Choose a reliable brand
A reliable brand like Dreambot3D can offer you a high-quality 3d printer for architectural models and craft production. The printers will work faster and have a robust enclosed structure to keep the users safe during printing.
4.2.3, Safety configuration of the machine
Resin, when processed, can release smell or VOCs which are not suitable for health. Besides, many hot parts can create an issue for you if you touch them accidentally. So, make sure the structure of the machine is safe enough to use. Check all the safety features of the machine.
4.2.4, Resolution requirements of the machine
For the right level of detail, you need to buy a printer that supports smaller microns. Well, LCD 3D printers of Dreambot3D can offer you that. Besides, you can also set the printing speed to get a better resolution.
4.2.5, Consider whether the price of the machine is acceptable
Check the features that you are getting with the machine. If you are spending more, you should make sure that the machine supports feature like multiple materials, a constant heat generation system, speed adjustment, and more.
4.2.6, Consider the supplier's after-sales service capability
This factor is essential to keep the machine running smoothly. If the manufacturer offers 24×7 hours of after-sale service, you can get an instant solution whenever your 3D printer faces any technical issues.
4.2.7, Consider the service life of the machine
Buy a 3D printer that can run for around 6 to 10 years with proper maintenance. However, you can increase a machine's lifespan by using the right type of materials and following a proper maintenance routine.
4.2.8, Consider the maintenance cost of the machine
In the 3D printer, you may need to replace liner bearing, heat break, fans, tubing, and more. Such parts can increase your maintenance cost. So, make sure the machine has the right parts and can run for a long time without causing any issue.
Chapter 5:
How to choose materials
5.1, For flexible resin 3d printing
Such resins can be stretched, twist, and bend based on your craft making requirements, but they will not lose shape. Standard resin can't be used for it as it will not offer that much flexibility. Using flexible resin, you can make phone cases, tires, gaskets, flexible products, and more.
In most cases, it is utilized for ergonomics and punctuational prototypes. However, sometimes you can create different end-use parts with this. A model made of flexible resin can attain 7.7 to 8.5 MPa of tensile strength.
5.2, For high hardness resin 3d printing
For such printing, though, the resin is used, which is quite different from standard photopolymer resins. The resin has ABS plastic-like properties and offers a better level of wear resistance.
As per the 3D printing experts, a severe resin model can offer 55.7MPa of tensile strength, and the elastic level can be around 2.7 GPa. When it comes to crafting various functional prototypes, this resin will be a perfect option for you. Your crafts will perform well at a higher temperature.
5.3, For photosensitive resin 3d printing
Even though this is just like the epoxy resin, it has a different chemical value, and the setting process is also quite different. When exposed to U.V. light, the resin will start to set.
Also called U.V. resin, it can consist of pigments, plasticizers, monomers, photopolymerization, stabilizers, and more. With this resin, you will get more time to work with your model as the resin will begin to set after getting in touch with a light source. If you want to create a colored 3D printed object, this can be an ideal option.
5.4, For heat resistant resin 3d printing
For this, you can use a resin that supports 290-degree of Heat Deflection Temperature. Using this resin, you can create testing channels for hot air or fluids, molding tools for jewelry making, thermoforming tools, and more. However, while printing using heat-resistant resin, you need to create a support structure. Remember that while using this, you may face a shrinkage issue. So, design the model accordingly.
Chapter 6:
Conclusion – Dreambot3D provides a one-stop solution for dental printing
Are you looking for the best 3D printer to make accurate and highly-detailed crafts? Don't think much and get in touch with Dreambot3D now. We bring you the best 3d printer for crafts that you can use to make ornaments, models of an airplane, ships, desktop decorating items, action figures, animal skulls, and more.
Don't worry about the cost as you will find the price of our machines comparatively lower than our competitors. So, place your order now, get the printer, and take your creativity to the next level.
What is LCD 3d printing?
One of the significant and latest developments in the industry of 3D-printing is LCD 3D printing. In this, an LCD screen is used to create a mask, eliminating DMD chips widely used in DLP 3D printing. The LCD printing functions by illuminating the LED light on the LCD panel, and the light cure liquid resin to create a 3D object.
How do LCD 3d printers work?
The printer uses U.V. LCDs as the light source, and the light moves through the LCD panel and directly shines onto the build area, filled with liquid resin. The portions where light touches turn hard and create layers. This process creates an accurate shape as the pixel distortion level is low.
Is LCD better than DLP?
DLP printers form layers by processing light source though a DMD. The DMD then directs the light to the resin tank. Here, the light that comes from the DLP projector needs to be expanded from a tiny source to cover a large-sized area. So, there can be a chance of facing a distorted pixel issue. To understand this, take the example of taking photos on a smartphone. When you zoom in, the sharpness of the images will go down. This is what you will see when 3D printing using a DLP 3D printer. On the other hand, an LCD 3D printer use U.V. LCDs as the light source for resin curing. The light moves through the LCD panels shines onto the build platform in a parallel way. As they don't expand, you will not see any pixel distortion issue. That means the 3D printed object quality will significantly depend on the density of the LCD panel. That means, when there are more pixels, the print quality will be much better. So, it can be said that LCD 3D printing is better than DLP 3D printing in terms of print quality. Besides, LCD 3D printers can function faster than other 3D printers as the layer will be flashed at once. Go on and buy the best quality LCD 3D printer from Dreambot3D now.
How strong are resin 3d prints?
If you think you will not get durable models using resins, you need to think again as now it is possible to create durable parts using tough resins. This resin is developed for different types of applications that require materials to withstand a higher level of strain and stress. Parts and models 3D printed using tough resin can demonstrate around 56MPa of tensile strength. The elasticity modulus level will be around 2.7 GPa. This resin will create shatter-resistant and sturdy parts and fully functional prototypes, for example, the enclosure with rough prototypes and snap-fit joints. Your models will have an extraordinary level of resistance to cyclic loads.
How long does it take to 3d print a craft?
In general, 3D printing a part can take around 30 minutes to a week, and sometimes it can take a few months. Different factors can affect the duration. For example, the geometry and size of the parts or models. However, for faster printing results, you always use an LCD 3D printer for crafts. These printers can produce intricate small models within a few hours.
What is the best 3d printer for craft?
When it comes to making crafts, you can always go for the LCD 3D printers manufactured by Dreambot3D. These printers create objects from the resin using U.V. light. As a result, you will get a detailed object. The printer can also process different resins, such as standard, castable, dental, transparent, rigid, and flexible resins. You will enjoy better flexibility here.
Can I leave resin in my 3d printer?
Yes, you can leave it in your 3D printer tank, and the resin will be fined. But don't leave it for a month. For a few weeks, this is fine. You should clean out the resin tank and use fresh resin if you are printing after a month. To keep the used stuff, always use light-blocking bottles. It will stay safe good for some months.
How much is a 3d resin printer?
If you compare the price of an LCD 3D printer with an FDM printer, you will find the LCD 3D printers are very cost-effective. However, an excellent quality resin 3D printer can cost you between USD 2,000 to USD 15,000.
Do resin 3d printers smell?
Yes, while using resin 3D printers, you will smell some type of odor. This can be harmless and discreet, and sometimes it can be noxious and powerful. Some resins may produce VOCs that can be harmful to your health. So, it is advisable to use a well-enclosed resin 3D printer to avoid such issues. Besides, it will be better to set up your 3D printing unit near a window or in a well-ventilated place. Don't work in a sealed environment where there is no escape way for the fumes.
How difficult is it to learn 3d printing?
The truth is 3D printing is not that difficult to learn. It can be said that the learning process can be very overwhelming. Here you will have to learn how to take care of different moving parts of the printer, and you need to know everything about different types of resins and how to use them. Learning all things will take time. Once done, you can quickly start 3D printing.