3D printer for architectural models
The 3D printer for architectural models are used to make 3D printed building models. The 3D printer for architectural models is used across the architectural, building construction and educational industries for accurate printing.
How 3D printers work for architectural models
Using a 3D printer for architectural models saves a lot of time in the initial phases of creation and designing. In the initial stages, a lot of concepts are tested out, as a result of this, many iterations are required. Having a 3D printer to print those models allows you to make multiple iterations performed exceedingly fast.
3D printing scale models are also cost effective. It saves you up to 75% of money by using Dreambot3D 3D printer instead of traditional  techniques. This is because the models are printed out of a single material, therefore keeping costs to a minimum.
Our 3D printer for architectural models provides a larger build volume, faster print execution and advanced print technology.
Dreambot3D 3D printer for architectural models is large enough to accommodate the most moderate 3D printed architectural models.
The cooling unit of this printer ensures that there is no overheating from repeated printing.
architectural models 3D printers for your Choice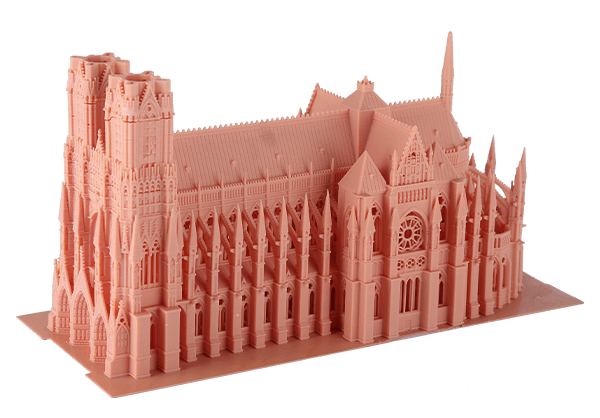 Don't know how to choose a model?
Are you confused about how to choose the correct model and type of 3d printer? We support 24/7.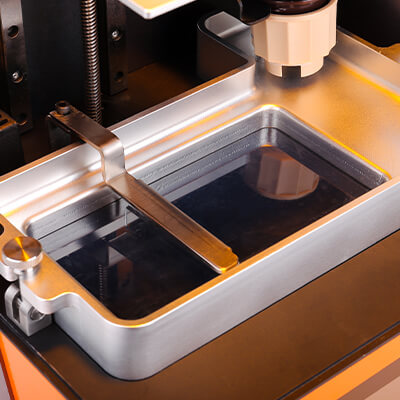 4K black-white industrial screen, 0.01-0.05mm layer thickness accuracy, more accurate printing of details.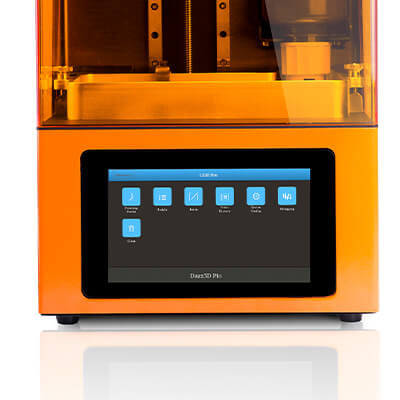 All 3d printers are equipped with PLC control system as standard, makes the operation more convenient, and reduces the error.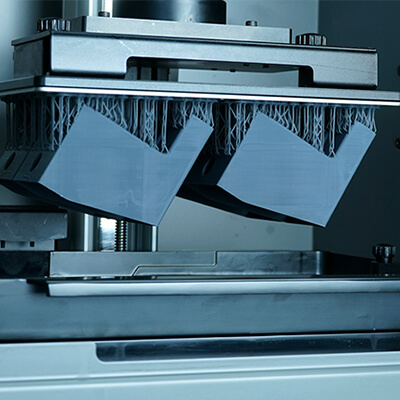 Large printing size, 20mm/h printing speed, complete your printing tasks faster.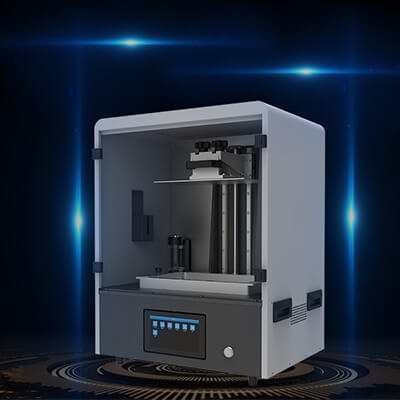 The all-metal one-piece shell reduces resonance, makes printing more stable and improves printing accuracy.
With the 3D printer we make a series of 3D printed building models before we begin execution of projects. We print continuously for several hours and the printer does not act up or overheat.
The 3D printer from Dreambot3D creates very remarkable 3D printed house models for us. The printing quality is high, printing time is fast and the surface of printing appears very smooth. The printer is generally easy to use.
I must commend the 3D printer feature I find very good, that is the LED lights on the interface that blinks whenever any interaction is required. This allows us not to worry during the printing process.
I bought a mini 3D printer for 3D printing scale models for personal learning and creations. Knowing that the 3D printer is affordable, I create many personal projects with the 3D printer.
The 3D printer from Dreambot3D is easy to assemble. It has an LCD screen that allows for a more comfortable offline usage.This printer allows me to print large model structures in a short span of time.
First I like how big the printing space is. This increased printing space is perfect for creating lifelike structural models and allows me to get creative with my own process. The printer is sturdy and easy to use.
How 3D printers are used in the architectural models manufacturing
Architectural models 3D printer buying guide
AEC- Architects, Engineers, and Construction experts can understand the real importance of creating tangible and accurate 3d printing scale models. With such a model, they can easily make their clients visualize the ideas vividly and realistically. If you look at the traditional method of model designing and building, you will find it costly, tedious, and dependent on the skilled person.
However, 3D printing has dramatically revolutionized how professional architects used to explore designs and make models. With the best 3d printer for model making, one can create highly accurate, durable, and involved building models faster and spending less money.
It has been proved that having the best 3D printer to print those models will let the expert carry out multiple iterations exceedingly fast. Creating a complex structure model was a challenging process that used to take months earlier, but now it is a matter of some hours.
Besides, they are also very cost-effective. Some studies have proved that using a 3D printer can save around 75 percent more money than traditional methods. How? The house models are 3D printed from the plastic and resin material, which keeps the cost low.
On the other hand, a 3d printer for architectural models can create highly detailed and intricate structures. This can be a handy feature when it comes to impressing a potential client through presentations and at a sales meeting. And if the clients want any changes, they are free to instantly suggest some of the ideas, and they can quickly visualize them in the new 3D-printed modes. No matter how complex the project is, when you have the best 3D printers, you can easily convert the design into a beautiful model in a few days. So, it can be said that there are two crucial applications of 3D printers for architecture:
3D printers to create detailed and realistic architectural models.
3D printers to build low-cost models to understand the building creation process.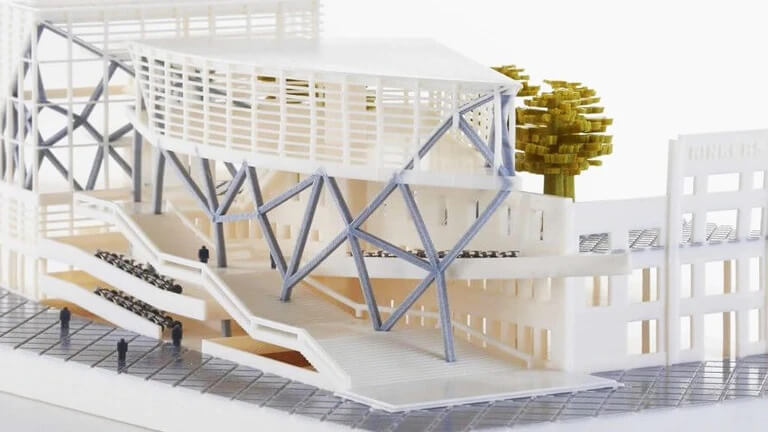 Get the best 3D printer for maximum benefits
With the rapid advancement of 3D printing technology, companies are now putting more effort into coming up with easily accessible 3D printers that can be used by everyone. After creating a major revolution in different industries, such as automotive, medical, education, fashion, and more, 3D printers are now gradually influencing the global architectural industry positively.
If you plan to start your own construction company and witness better success, you should implement the 3D printing technology for building architectural models. Creating such models in this field is considered as a tangible solution for different challenges. When 3D architectural models are created, those models can be tested parallel to different concepts and used for various design iterations.
But how to choose the best 3D printer? This can be challenging as the market is full of different types of 3D printers. But for maximum benefits, you need to buy the ideal one. Don't worry that this buying guide will offer you all the crucial information you can make the right decision. So, keep reading and explore more.
Chapter 1:
Architectural models introduction
It is a fact that the role of architectural models making in the construction or building design process is crucial. Today, these are not just considered a presentation tool; they are the most innovative product. When creating a building, first, you need to create a perfect architectural model of the building. So, what do you mean by architectural models? Why should you create them? To find the answer, go through this chapter properly.
1.1, What is architectural model?
In simple words, an architecture model can be defined as an abstraction of a system. You can say that the model is an approximation that covers various properties of the system or original product. Architecture modelling covers identifying the subject's characteristics and expressing those characteristics as models to make the subject understandable for all.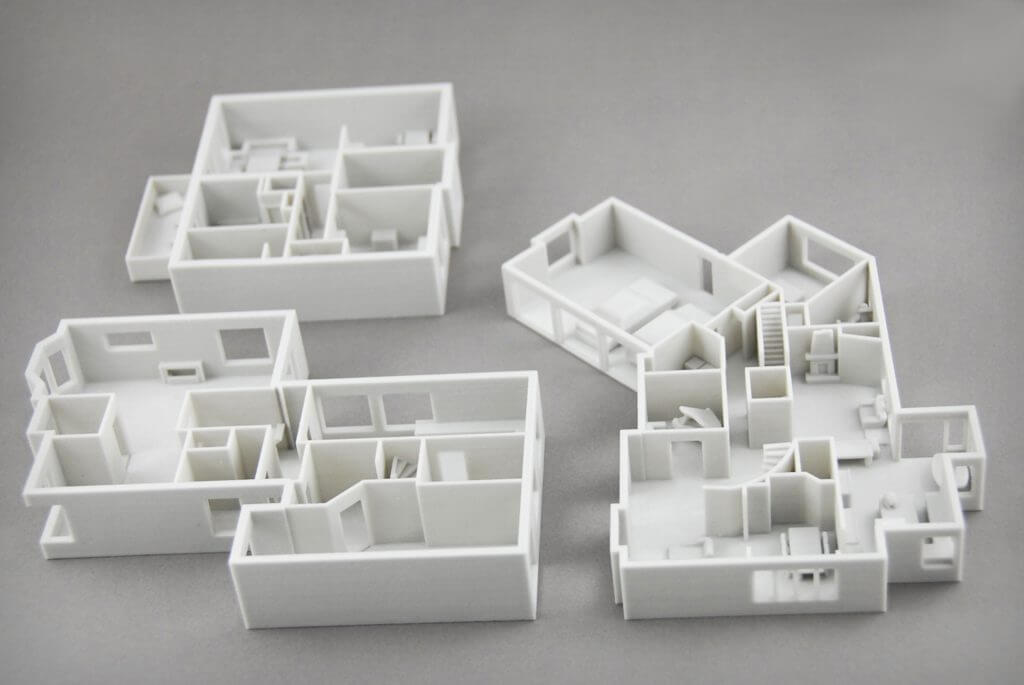 It can be said that the models are the physical 3D artefacts and allow proper visualization of data. Furthermore, the model itself is a fantastic object of beauty that can be appreciated by the viewers.
These models are quite elaborate and carefully developed to adequately represent the building's exact aspect and surroundings. While building an architectural model, special attention is given to depicting some essential building elements, such as stone, glass, patterns on the walls, and more, and the crafters make them look real.
Traditionally, the models were made using a card, foam board, and balsa wood by hand. However, the recent developments in technology have witnessed the utilization of advanced digital methods of model making, for example, 3D printing and laser cutting.
Such models can be seen in different forms, created using different materials and modern or traditional techniques. The modern methods have enabled faster and detailed model production as an architectural model making has become a crucial requirement.
1.2, Function of architectural models
As most aspiring architects and professional architects know, creating a perfect design model is the most crucial aspect of attaining success. Architectural buildings are the best way for the architects to bring their imagination and ideas to the real and show the residents and clients a proposed building that a 2D drawing can never achieve.
In today's architectural industry, the modes are considered a bridge between the architects' design philosophy and presenting the clients' design ideas. These models play an essential role in the construction, planning, sale process, marketing, and more. Have a look at some crucial functions of the architectural models.
For better communication and overview
Perhaps the most important reason why such models are very important in the architectural industry is that the models can effectively highlight the planned structure's features and utility in a perfect way. You may not get that level of detail through a computer-made model design or image.
The models will also help investors and clients imagine how the final design will look after the construction is done by visualizing through the 3D models. On the other hand, a perfect architectural model will help the professional architect explain the building's features and design effectively, leading to a better communication process.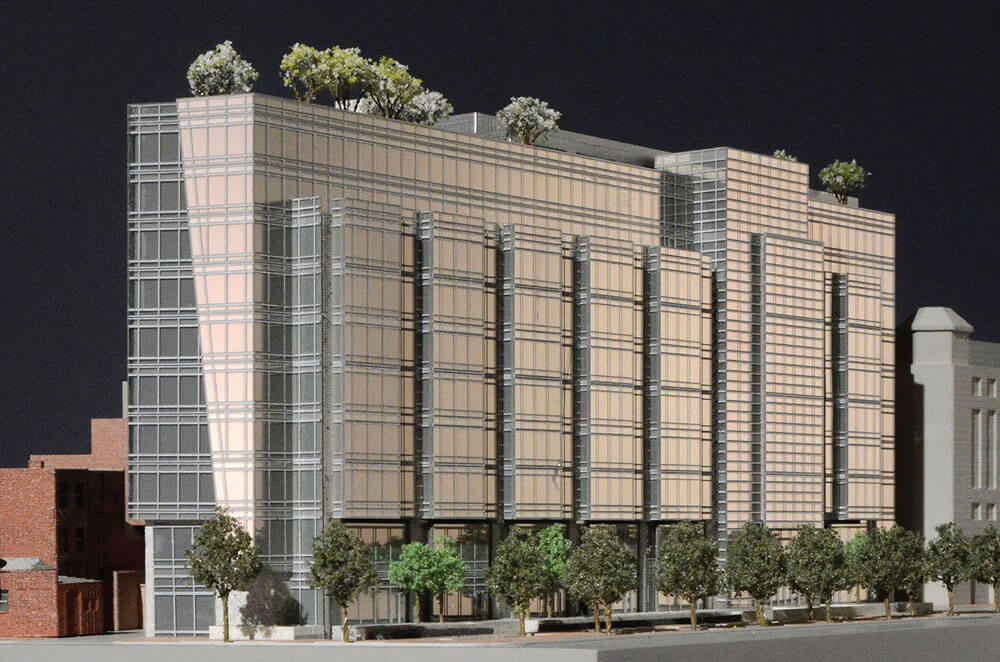 If you want to show how the building windows will let the light filter through space, a 3D model can be ideal for getting it done. The architectural models are connected to reality, enabling your team and clients to better understand the scope of the construction project.
What's more? Any changes to the model design can be done before the building's construction work is taking place to ensure accurate results.
In most cases, the model can be considered a "demo" to your customers and clients. For example, a video game maker may release a beta version or demo to analyze the general public's appetite. So, create the best quality and highly detailed 3d printing scale models using the best 3D printer now and impress your clients. This way, you can also enjoy better business growth.
Helps in better sales and marketing
How can you make people go for your project? It is easy to market a consumer product or food product, but how to market your building effectively? For this, you can always use a properly developed and 3D printer architectural mode. It has been proved that an architectural model can be utilized as an ideal sales tool for effective marketing and selling of real estate.
Demonstrating and featuring a well-developed tangible visualization of the projects lets you and your clients create a better excitement level about the property. This will lead to the positive reception of the project. In selling and marketing, architectural models can be precious. Using the model, you can show the potential buyers the location of the project and the surroundings.
What's more? For example, different natural elements, such as night and afternoon shade, can be easily demonstrated by displaying the model's sites. It may be noted that models are not just for the firms and architects; they are also very useful for clients and externals stakeholders.
A report published in the "Architect's Journal," architecture models are vital in any creative process. When the architects put together the model, it let them see their imagination and ideas in a miniature form. This way, they get time to consider what more can be done to improve the design. An architectural model will allow you to see the unseen flaws, and you can take your design to the next level.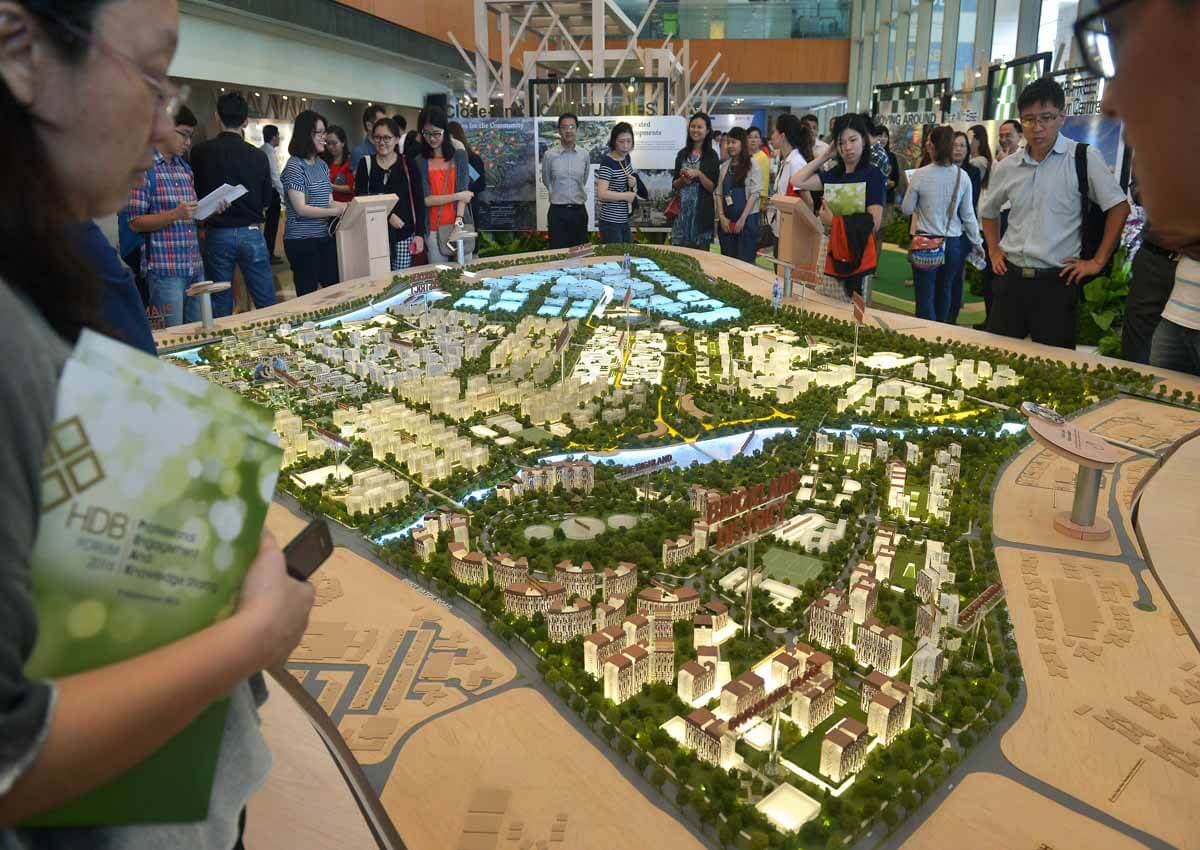 Suitable for public display and guidance
The models can also be served as a perfect sitemap for the massive complex. For instance, a sitemap and city for a park offer the visitors a clear idea about where they are currently standing and how to reach the desired location. You may also have seen such things in shopping malls. On the other hand, local people can also benefit from the model making and exhibition as they will a proper understanding and awareness of the project. They will also get to know how the new project can affect them, positively or negatively.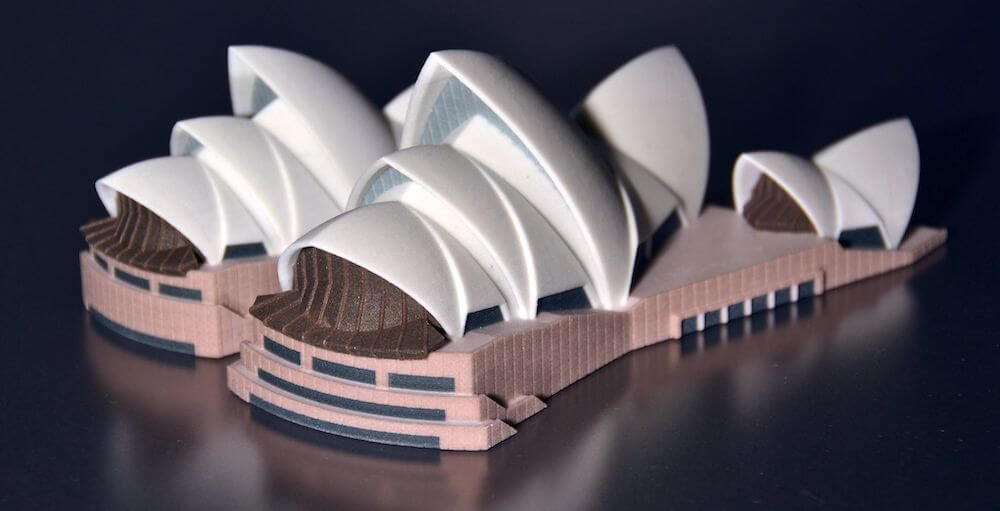 The models can help you in getting necessary permits and approvals
Don't just think that architectural models are not only developed for demonstrative and aesthetic purposes. Your models can be a crucial component of different legal processes necessary to get approval for the project. Some housing owners' associations and governments require architectural models to ensure that the project is legal and follows the local development requirements. Besides, it also proves that the surroundings of the project are good.
This way, you can get all the required construction permits faster for your building projects. By analyzing the architectural model, the regulators will get a better understanding of the projects. If there is no model, your construction projects can be rejected by the authorities. In fact, with models, you can quickly get the permits and start working on your projects. So, build a perfect 3d printed building model now and increase your chances of getting the permits faster.
Plays a significant role in fundraising
If you don't have enough money for your project, you need to attract more investors to invest in your project. But attracting investors is not an easy task. First of all, you need to make them believe that your project can generate more profits. Besides, you need to show them how the final construction will look like. This is where 3D printing can help you a lot.
Using 3D printing, you can create a mini model for your project. A 3d printed architectural model can effectively inspire investors' confidence, enthusiasm, and understanding. This will trigger them for investment. So, what are you waiting for? Create a 3D model now and get ready to attract sponsors and donors to complete your project successfully.
Helps in generating the future architectural idea and abstracts
Future 3d print house model for the designs that are not generally built by utilizing today's construction technologies may help people think about the coming year's possibilities.
Apart from all these things, the models can boost the project speed and help plan the process. Once done with the model building, you can use the models as a solution to the centre and adjust your efforts based on the priorities that need to be done.
Once you start your construction work with builders and contractors, showing the models' required works can help them understand their work effectively and save time. This will increase your project speed. Besides, every person can use the model to track their progress towards the project. Faster your project construction speed and keep your client satisfied using a 3d printed building model.
1.3, Types of architectural models
Architectural models have been used for years to effectively portray the designs to bring the design to life. Starting from basic structures to scale models having coloured patterns, you can go for any style you want. But what are different types of architectural models that you can use in this industry? Keep reading to know more.
Conceptual models
Speaking about the conceptual models, they are generally created during the initial architectural design stage. It helps the architects to see the sketches, beginning form, desired shape, and more. This is the very first approach to the design. In the construction industry, conceptual models are used to study the architectural project's crucial characteristics and the spital layout and the project's surrounding environments.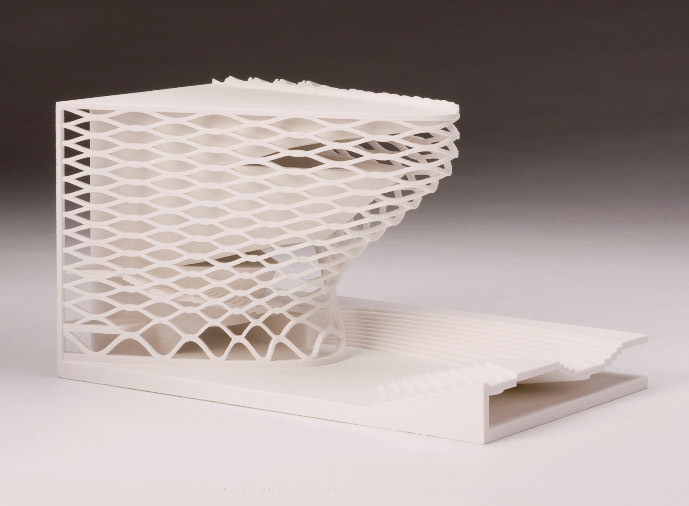 Even though sketching is generally used as a beginning point for model development, now most architects are creating a physical model that allows them and the clients to explore the ideas in 3D. In general, all the conceptual models are created using inexpensive materials, such as foam, balsa wood, cardboard, and more, modified simply and faster.
As cheap materials are used, it can be said that such models are a very cost-effective way to examine different aspects of your architectural design. Once developed, you will find it relatively fast and easy to manipulate based on the client's requirements.
Working architectural models
Once you are done developing a proper idea about your model design, you can now try to covert the design into a working architectural model. The project's primary purpose is to analyze the design better, come up with new solutions, and show the progress of the project simultaneously.
In general, working models are created using different types of higher quality materials that can quickly reflect accurate specifications in the design. You can use materials like metal, wood, concrete, and more such materials.
All the architects use working architectural models to communicate detailed shapes, form, scale, material, and other essential elements, such as the building's façade.
The model will have a perfect level of presence and texture that will be quite difficult to represent digital work or drawings. At this stage of the construction project, the client may see an early model and understand how the final work will look. Developing such models may take more time, but these are very useful.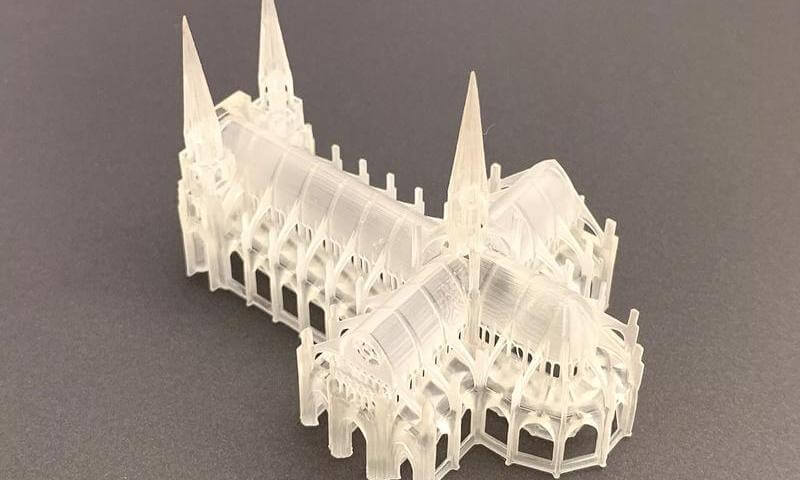 Presentation models
Talking about the presentation models, they come with a higher level of detail compared to the initial physical models. Such models can reflect your finished product's scale and materials. It can range from a mock-up room explanation to town planning.
The project's surroundings and context are generally included in the presentation of architectural models to showcase how the architectural design will fit the landscape and surrounding architecture. These types of architectural models are generally developed in detail to offer the decision-making bodies and clients a real reflection of the design.
Some certain viewpoints are addressed by demonstrating the building façade and projects' other elements. For instance, to bring the model into life, the architects can add different types of trees and bushes made of different materials and colours. Some parts can also be made of resin using a 3d printer model maker. Besides, real leaves and branches can also be added.
Some architectural models are categorized based on their functions. Have a look at those model types.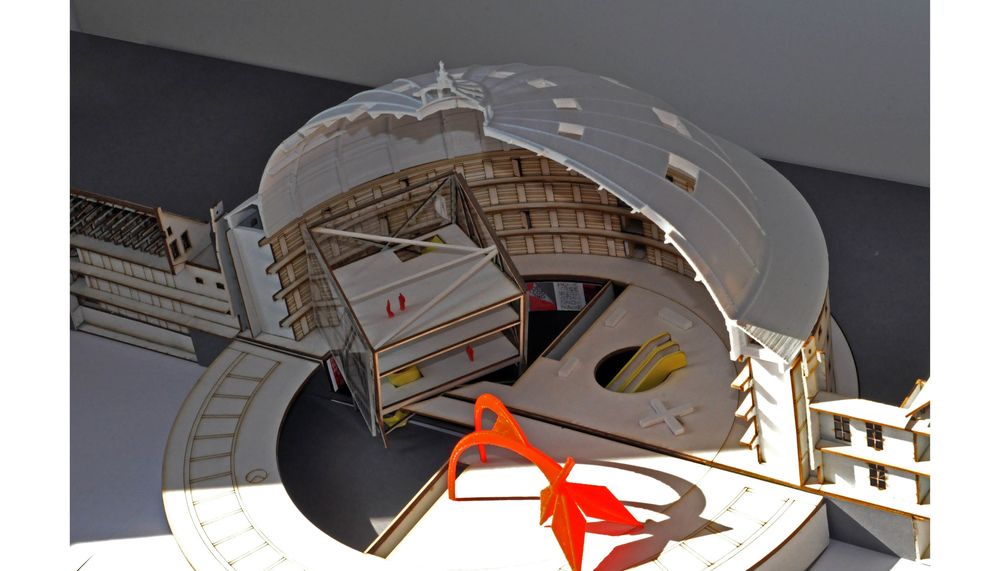 Models classified based on their functions
Landscape model
The landscape architectural models can come with different types of specific features of the project. In general, such models may include the evolution of the projects, the topography, different settlements, such as parks, farms, and other major facilities that the projects have, such as solar panels, wind turbines, and more. Landscape models are developed to effectively study building layout changes, terrain, and other potential environmental factors.
Here, different scenarios can be recreated for the concerned departments and authorities to develop new project development plans. 3d printed model railway buildings can also be created in such models. The models can significantly help the public consultation processes. It has also been seen that landscape architectural models are used to attract clients and investors. You can also this to offer people a detailed insight about how their living condition will be.
Urban planning models
When it comes to urban attracting donations and investments or promoting urban development, most authorities use the urban planning architectural model. These models are divided into two different types. There are older parts and the updated parts. The older urban panning models can help people to know how the places looked like in the past. On the other hand, the updated urban models are used to talk about how the place will look after a few years. The models can be of different sizes and shapes.
Watching this, people can get knowledge about the development of the place, including city landscape, transportation planning, land use planning, and more. These models look highly interactive, and you can control the model's functionalities using the touch screen. When you touch the relevant image, lighting zones will be displayed. For example, you can consider the "Doha City Planning Architectural Model" that includes around 1000 miniature buildings made of resin material.
Office building models
Such models are created using high-quality materials to gain fine details and offer the clients a realistic and impressive presentation. In general, this is widely used for building exhibition and marketing. The models can quickly bring the design to life by creating different lighting setups, textures, building façade, surrounding landscape, people, and vehicles.
Villa models
These models are crafted on a small scale, for instance, 1:50 or 1:25. Such models use different mechanized components to demonstrate the entire interior designs like the lighting fixture, furniture, garden, swimming pool, and more. Most of the developers use such models to showcase their building projects.
Residential building models
These models are quite helpful for client approval, design presentation, pre-construction approval, and more. With this, the investors and buyers will better understand the design as the mode will show building materials, path layout, roads, entrance, and more.
Hotel models
The hotel models are created to show the investors and guests the features of the hotel. The developers use different lighting effects to distinct residential and commercial areas while highlighting the extraordinary designs. Some models come with a simple water gushing system to highlight the hotel's fountains and swimming pools.
Shopping mall models
The models showcase the interior design of the shopping malls. The principal objective of such models is to attract merchants and investors. They can have LED billboards, backlight signage, and other things to enhance the models' appearance.
Stadium models
The stadium architectural models are used for two primary purposes. They are the best way to express the stadium's design concept. Besides, they can demonstrate the seating plan. The developers also add manicured grass and electric light for a better look.
Museum model
In different cities, museums are considered as the landmark of the city. So, the city government and authorities need a detailed and elaborate museum architectural model to attract people. Such models are developed using high-quality materials and 3D printers.
Theme park architectural models
These models are generally used to generate interest among clients and for public display to attract many investments. Such models can effectively tell the theme stories. The model may include waterfalls, speed circuit, startle castles, and more to make the model appear realistic.
Factory models
The model speaks about the entire structure of the factory and how it will operate. It may include waste treatment process, manufacturing unit, administrative block, and more. You can also add trucks, workers, trees, and landscaping details to it. All these things can be made using the best 3d printer for architectural models.
Airport models
In general, the airport model is used to demonstrate airport operation and represent the competitions' design. It may be noted that some airport models are developed for only private collection. A model can include airport hotels, passenger bridges, terminal buildings, cargo, taxiways, control towers, airport runway, and more such things.
Interior models
Interior architectural models are developed based on different functions, for example, office, residential interior models, industrial and commercial interior models. The models will have removable to roof to demonstrate how space will look once completed.
Shipyard models
The models can be divided into different working zones based on the nature of the work. There can be an assembling area, docking area, coating area, fabricating area, preassembling areas, and more. To make it look super attractive, you can add different types of ships, cranes, buildings, shipbuilding facilities, and more.
Bridge models
Such architectural models are generally developed for exhibitions and architectural model design competition. The models come with a higher level of detailing to demonstrate the movement and features of the bridges. For instance, if you are making a bridge model with a suspension system, you can use copper wire and resin or filament for casting.
Chapter 2:
The impact and changes of 3D printers on architectural models manufacturing
No matter how the technologies are changing or what types of innovations are gradually breaking into the mainstream, model manufacturing's primary goal remains the same. These goals are eliminating unnecessary wastes, lower costs, reduce unplanned downtime, and more. That's why there is a tremendous demand for 3d printers for model making.
3D printing is one of the most innovative technologies that are now finding a perfect sport in different industries. Compared to traditional methods, using 3D printing makes it possible to produce fantastic quality designs within a few hours.
Some studies have proved that this advanced production technology will severely impact development, manufacturing, and architecture. Most of the designers and architectures are now 3D printing their architectural models, enjoying better business opportunities.
2.1, What is the original production process
The original architectural production process was very time consuming and challenging. Traditionally, the models were made by hand by utilizing different materials, for example, cards, balsa wood, foam board, and more.
First of all, the architectural model design is created using the hand on paper. That works as a base, and using the available material; the model is made. Based on the design, the materials are cut into different pieces and then glued together to create the model.
Here you need to consider the scaling of your model. It depends on what you want to represent. For example, if you want to demonstrate the room's interior, then the model scale will be around 1:10, so the viewers can easily see the details. On the other hand, if you are working on an urban architectural plan, it should be 1:1000 or 1:2500. Based on the scaling, the models are developed.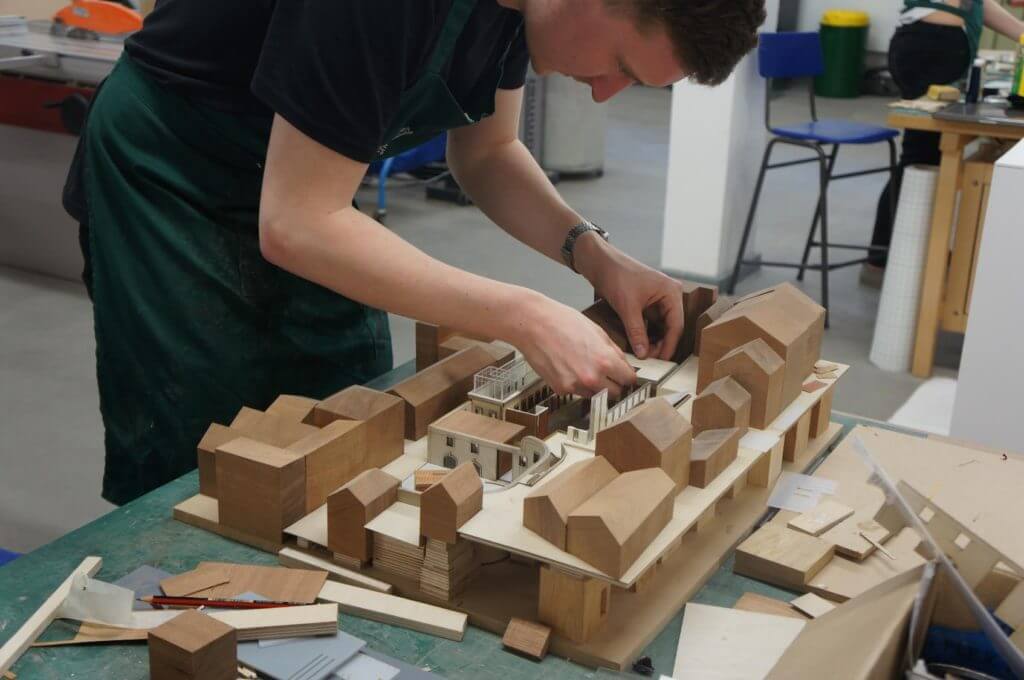 In some cases, laser cutting technology is also used. Here the laser cutter cuts paper, foam, acrylics, polystyrene, wood, and cardboard. The parts combined together to form the model. It lets you create highly accurate cutting. You need to utilize a 2D CAD drawing to lay out the pieces you need to cut out.
Cardboard and cards are the cheapest options for mode making, and they are available in different finishes, weights, and colours. In general, cardboard is used to show paths, terrain, roads by creating layer upon layer. On the other hand, foamboards are used to create a clean and all-white context model. The material is comfortable and lets the users create neat corners and junctions.
However, the process is manual, and creating a detailed architectural model can take months. As a solution, architects are now 3D printing technology to create a 3d printed architectural model.
2.2, What processes can 3d printers replace?
The modern 3D printing technology is gradually changing the architectural model making process. How? First of all, technology has lowered the level of manual work. Earlier, the model designs were created by hand on paper or in 2D format, but now you can use 3D modelling software to get it done. If you have some basic knowledge and model making skills, you can develop a beautiful design within a few hours. Besides, alterations to the design can also be done quickly. So, 3D printing is replacing the traditional designing making process.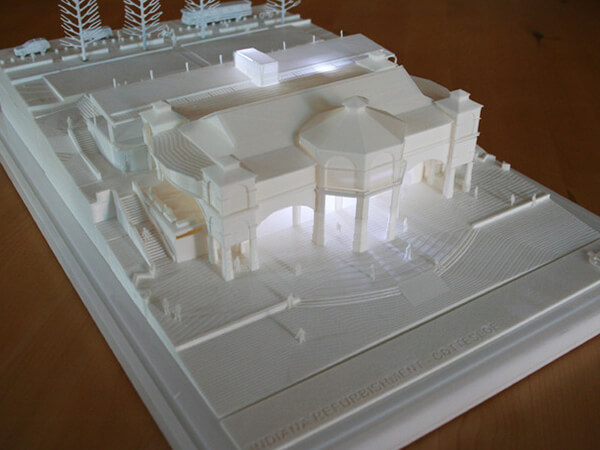 What's more? The technology is also replacing the model manufacturing process. Earlier, models were created using hand by cutting and combining pieces made of hard cardboard, foam, etc. You can now create an entire model using a 3D printer, and there will be no cutting and combining process.
The best 3d printer for architectural models can use different resins and thermoplastic filaments, such as PVA, PC, though resins, nylon, PETG, and more. Besides, they create a highly accurate model with the most delicate details, which is impossible with the traditional model-making process. So, in such a case, the 3D printing technology will replace materials and processes used to create the architectural models.
2.3, What are the changes after the intervention of 3d printers
3D printing is indeed getting more familiar with time. It has become easier for creatives, inventors, and architects to convert their unique ideas and designs into realities. When it comes to making prototypes or models, it can now be done in some hours. So, it is projected that 3D printing will completely change the architectural model making process.
Today, it has become a crucial tool widely leveraged by small and large architectural companies. When there is a need for better and effective design communication, nothing can instil confidence like a well-developed and highly detailed scale architectural model.
The technology lets the architects test different concepts faster in the architectural project. Besides, it has enabled them to quickly identify possible issues with the structure. The models can be easily 3D printed using just one type of material, keeping the cost of model making low. As per the expert, the modelling cost can go down by around 70 to 75 per cent if one uses the best 3d printer for model making
Not just for the model, 3D printing is also an excellent solution for the global housing crisis
As 3D printing enables the structures to be developed faster, this can also be an ideal way to combat the global housing crisis. Some companies are now using this to produce houses. For example, WASP, a well-known Italian construction company that aims at building a sustainable world with the help of 3D printing. The company has built the largest 3D printer that can build homes utilizing locally available materials using hydropower, wind, and solar. This is especially useful for regions where there is no electricity.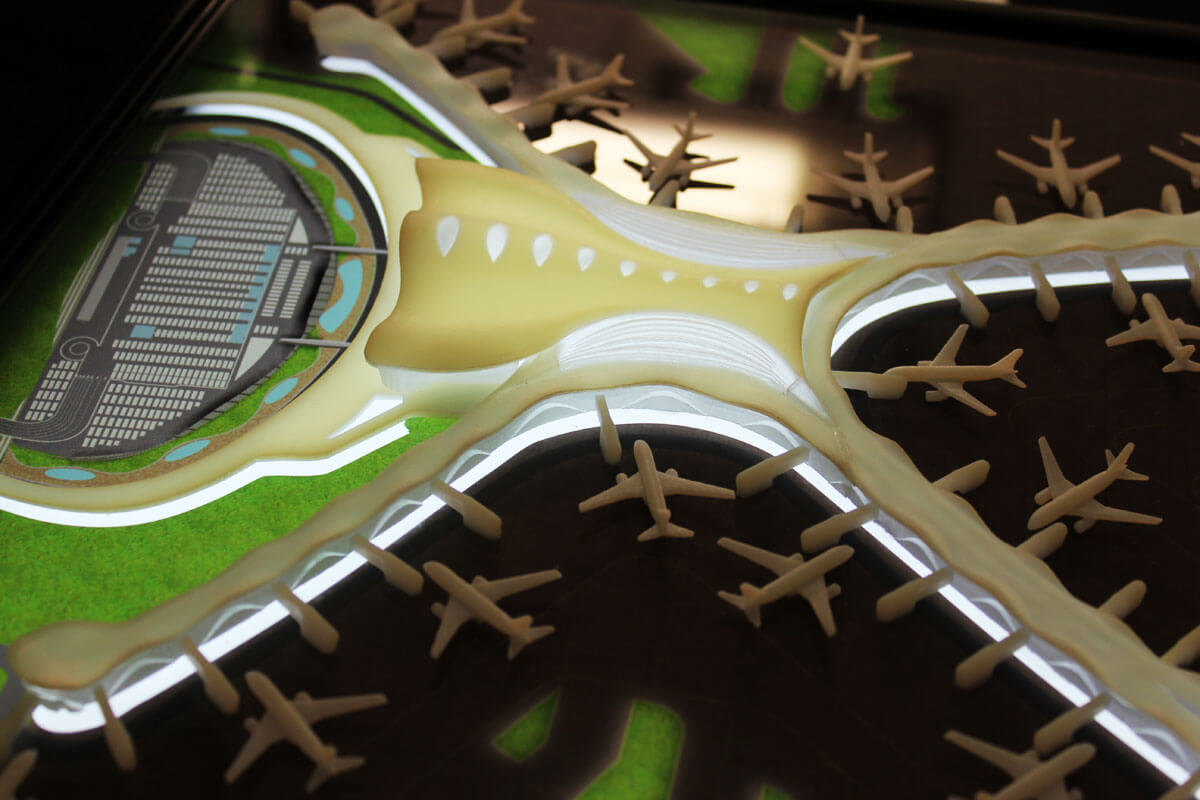 On the other hand, Urban 3D, founded by Anielle Guedes in Brazil, works to solve Brazil's housing crisis. The company 3D prints different parts for the building and assembles them on site. This has enabled Urban 3D to develop buildings with a height that will be impossible through traditional construction. For now, the company is testing some architectural prototypes to offer a perfect solution for Brazilian shantytowns development.
After the introduction of architectural models, it has brought some fantastic benefits. The models are time efficient and offer a greater level of flexibility in terms of design. The architects now can give shape to any design and create unique structured buildings.
However, to enjoy maximum benefits, you should invest your money in the best 3d printer for architectural models. How to choose one? Keep reading to get your answer.
Chapter 3:
Benefits of 3D printed architectural models
Clients can visualize the 3d printed architectural model better
A 3d printed architectural model always makes your design more perceptible. So, using well-detailed 3d printing scale models will help you convince your clients in a better way. You can communicate your thoughts with a 3D model to impress your clients in a better way. So, if you still don't use 3d printer for architectural models, you must integrate it into your business now.
Integrating the 3D printers will eliminate all the scopes of guesswork. You can be more precise with your designs for home, castle, railway buildings, etc. Using 3d printed model railway buildings or 3d printed building model will help you deliver precision in technical drawing and sketches.
Besides, a 3D printed architectural model will no doubt create ideas to be different from others. Clients can visualize what they want. And can come up with minimum changes in the final design. If you want to convey your design and let your client visualize your model, you must use a 3D printer model maker.
Reduces time consumed in creating the final outcome
With a 3D printer, you can always eliminate the extra time consumed in making the final outcome. This is because; there, when you make any building without any 3D printed model, you will always lack ideas and designs. So, no matter how much convinced you are, you will always take time to come up with a final decision.
For example, while making a home without a 3D printed model, you will always make plans and sketches on paper. And that might sometimes make you re-design a part of your house. But making a 3d model for printing always helps you know what you want. You will be very clear about your final outcome.
And whatever new ideas you will come up with, you can make it in the 3D printed model. So, this lets you save your time in re-designing your house. If you want to preserve your time in creating the final outcome, you must make 3d models for 3d printing. Further, time equals money, so saving time would be more profitable for your business.
3D printed architectural models are great in terms of quality
Gone are those times when the printed outcome looked pixelated and uneven. With the best 3d printer for model making, you can create 3D models for architectural designs that come with excellent quality. The 3d printing house scale model looks crisp and clear in visuals. Your clients can see every detail of the houses that they want to build.
For example, if you are making a castle, you can know about each curve and plane on your castles using the 3D architectural design. It is more helpful for making sets of a movie. Using the 3D models will help the clients get a better visualization along with quality design. So, the primary purpose that the 3D printed model serves you is clarity.
With the help of high-quality models, you can get a crisp design on a smaller scale and a larger scale as well. So, if you still haven't integrated 3D printing into your business, you must integrate it now. It will help you get more excellent quality of architectural models, and you can also get a particular end product.
Easy to re-edit, re-use and re-print
The most important benefit of the 3D architectural model is it offers you accessibility to re-edit, re-use, and re-print. There are many circumstances when your client may not like the initial design of your architectural model. In such cases, you can develop another plan by editing the same model in the 3D printer. So, this gives you a chance to re-edit as many times as you want.
Further, people think that editing a model might cost you a lot. But if you don't edit it, re-designing once the final house is complete will always cost even more. On the other end, you can also re-use the identical design. For example, you are approaching a new client, and you have shown some of your existing designs.
At times there are clients who like older designs with minimal changes. So, in such cases, you can use the 3D architectural model for re-using purposes. In fact, you can also re-print the same model. So, it is always in your control. You can use a 3d printer for model making to impress your clients.
Saves hundreds of hours of overtime
When it comes to architectural design, making a model by hand is a tedious process. It requires immense patience in the designer to achieve desired results. And there are cases when your client may not like your design despite indulging long hours of hard work. In such cases, what will you do? You have less time as you have already consumed much time in creating a 3D design by hand. And the project deadline will not let you come up with a precise design instantly.
In some cases, you may do extra shifts to deliver results. But still, you would not be able to fulfil client requirements. So, in such times, 3D architectural designs made with 3D printers help you a lot. You can reduce a hundred hours of overtime, as you can come up with the end product within very little time.
It helps you showcase complicated designs with precision and detail
Another great benefit of using 3D printing models is you can get more significant results in terms of accuracy. There are cases when your client may need a complicated design and 100% accuracy. In such cases, if you will make a handmade 3D model, it will take you a plethora of time and not offer you accuracy.
But using the best 3d printer for model making will offer complicated designs with detailing. So, you can make 3d print models with accuracy and precision. If you are looking for a complicated project's detailed design, you must use the 3D printed architectural model. It will offer greater satisfaction to your clients. So, concluding, these were some top benefits of using the 3D printed architectural model. Now that you know all the perks, you must integrate them into your business.
Chapter 4:
How to choose a 3D printer and assemble your architectural models manufacturing line
Architectural models come with high-quality patterns and designs. The models must have the capability to impress the clients. Here you will need a 3D printer that can easily 3D print intricate designs without spending much money. Buying a good quality 3D printer can be challenging when you search for "3D printer for 3d printing house scale model," you will get a lot of options.
However, if you are finding it challenging to find the right machine, then there is no need to worry about it, as Dreambot3D has brought you the world-class 3D printers that you can use to create durable and excellent architectural models. Here are some of our popular 3D printers that you can buy to further help you out in this.
4.1, What type of 3D printer can Dreambot3D provide
Our FDM 3D printers and their features
We understand that printing size requirements may vary based on the types of architectural models you are making. Keeping this thing in mind, we have developed quality and high-performance FDM 3D printers that support different printing sizes. For example, if your printing size requirement is 400x400x500mm, our L-400 printer will be the best option for you. We have the L-500 model that supports 500x500x800mm of printing size. Besides, you can go for L-600, L-800, and L-1000 models, and they offer 600x600x600mm, 800x800x800mm, and 1000x1000x1000mm of printing size, respectively.
As they all are high-quality FDM 3D printers, they support durable and faster FDM fuse manufacturing technology. The printers create architectural models by layer filaments in multiple layers through the built platform's heated nozzle. Our machines come with a high-precision extrusion system that can work for years without developing any technical issues. If you create an object that requires a support structure, you can go for a double-nozzle version. Just let us know about this, and we will customize the machine.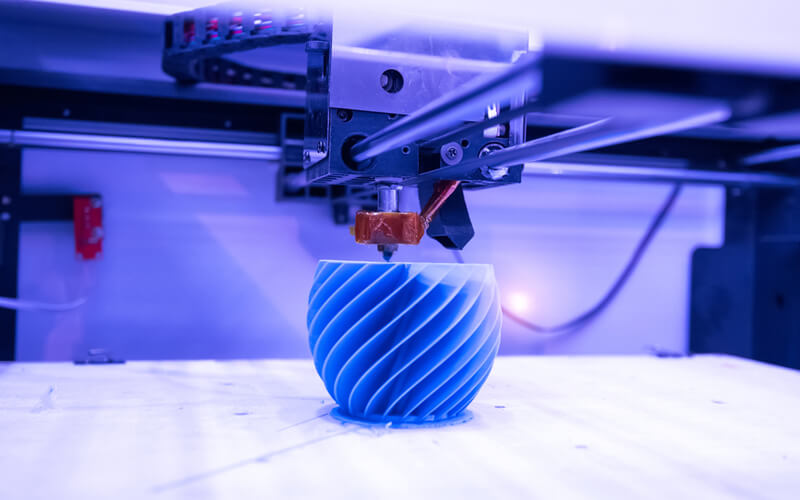 What's more? You can also choose a nozzle with different diameters. For example, you can go for a nozzle with 0.2mm, 0.3mm, 0.4mm, 0.6mm, and 0.8mm in diameter. The consumable diameter is 1.75mm, that means the diameter of filament should be 1. 75.
You might be thinking about what types of filaments you can use in our FDM printer. Well, our FDM 3D printer models are designed to support all most all types of filaments. Based on your architectural model requirements, you can use TPU, 95A, PLA, wooden PLA, different water-soluble materials, PC, PETG, ABS, carbon fibre, nylon, glass fibre, metal filling materials, and more.
You will enjoy the maximum level of freedom in terms of model design as you can use different materials for different parts. In terms of accuracy, you will find our models are the best. The machine's position level is X-axis 0.0011, Y-axis 0.0011, Z-axis 0.00125mm. Besides, the speed is also good. While creating 0.05 to 0.3mm thick layers, the printers can generate 20 to 150mm of printing speed. While running at such a speed, they produce only a 50dB level of noise. All the models have 2 air filter devices and also double linkage gantry types linear navigation.
Coming to the printing platform, the platform is made of black crystal glass and heating aluminium substrate, and it can support 30 to 120-degree C of temperature. Some architects face issues while calibrating the machine for accurate printing. But with our 3D printer, you will not face such an issue as they support an automatic pre-calibration levelling feature.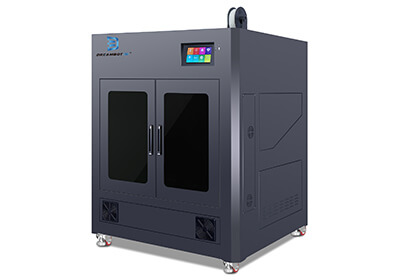 To offer you the maximum level of safety during printing, the printers come with a robust structure. They have a fully sealed chassis made of a 3mm thick metal sheet. So, you can comfortably use the machine without worrying about the risk factors. On the other hand, to make the machines easier to control, we have given a 7-inch full-colour touch screen, and they support multiple languages.
Don't worry about the cost; all the machines will come under your budget. If you have any doubts, please free to get in touch with us, and you will send you a free quote.
Our LCD 3D printers and their features
If you think our FDM 3D printers are not under your budget, you can go for our high-performance LCD 3D printers. We will suggest using both FDM and LCD 3D printers for maximum benefits if you have the budget.
Now, talking about our most popular LCD 3D printers for architectural model manufacturing, they are ME-192, ME-215, DB-345 and DB-550 LCD 3D printers.
While the ME-192 model creates 0.025 to 0.1mm of layer thickness, with ME-215, you will get 0.31-to-0.1-layer thickness level. For small print sizes, ME-192 is a good option, and if your print size requirement is under L215xW135xH2000mm, then the ME-215 LCD 3D printer will be the best option. Talking about the printing speed, ME-215 can produce 20mm per hour of printing speed, which is quite useful for making architectural models.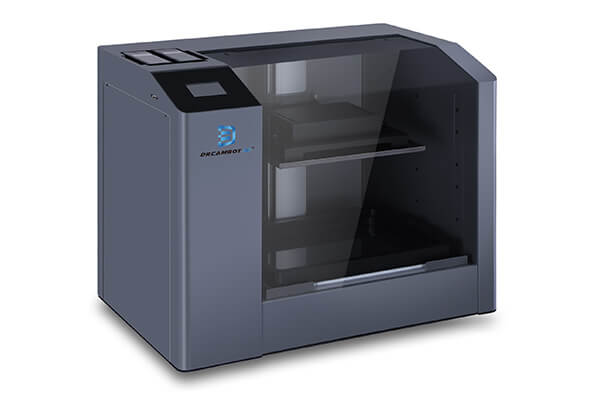 Sometimes you may need to print larger architectural models but not compromising in quality and speed. This is where you can opt for Dreambot3D's DB-345 and DB-550. The DB-345 model supports 345x195x400mm of print size, and the DB-550 LCD 3D printer offers you 527x296x550mm of print size. So, these are best for bigger size 3D architectural model. Talking more about these printers, both the printers consume 250W of power. As these are LCD 3D printers, they support LCD surface forming printing technology. With these printers, you can get 0.025mm to 0.1mm of layer thickness, and the printing speed can go up to 10mm/h (Z-axis) in case of LG-550. With LG-345, you will get 10mm/h printing speed. As you all know in every LCD 3D printer pixel size is a crucial factor, these printers can offer you 3840×2160 pixel size.
It may be noted that while the DB-345 model supports castable as well as non-casting resin, the DB-550 LCD 3D printer only supports non-casting resin.
The machines are relatively easy to operate and come with CHITU and LINUX printing software. They also support a one-key automatic generation feature, and the curing wavelength level is 402-405nm. They operate at 10-degree to 30-degree C temperature sot they are safe to use.
Some architectural models can be quite large in size, and for this, you will have to use an LCD 3D printer with larger print size. For this go, for these two LCD printers.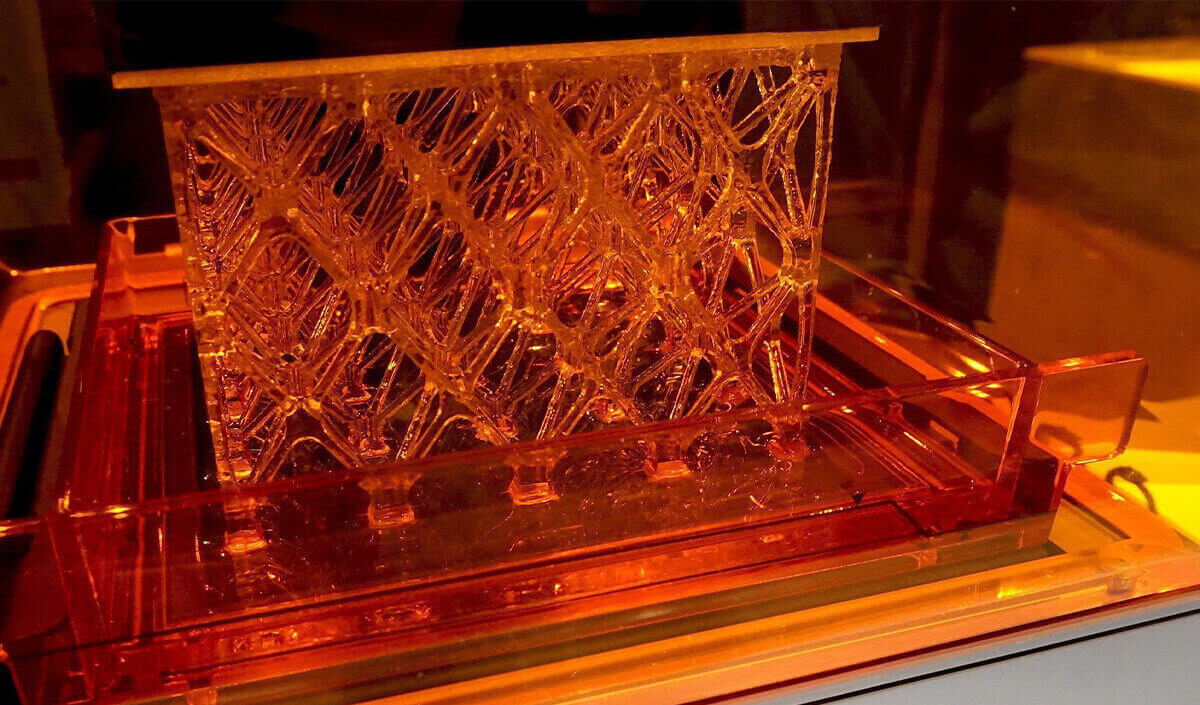 Whether you are buying an FDM 3D printer or an LCD 3D printer, they will fulfil all your architectural model manufacturing requirements.
4.2, How to combine FDM and LCD 3D printer for production
After analyzing these two 3D printing technologies, it can be said that the LCD and FDM 3D printers have some similarities and can be used for different purposes. They also offer some complementary features. But it has been seen that these 3D printers are not always that competing.
Some architectural companies are using both LCD and FDM 3D printers together for better productivity and results. You can also combine these two printers to enjoy low-cost and rapid model making, better quality, durable parts with the most delicate details, and more. Let's understand this with some examples.
LCD 3D printing and FDM parts are both great for faster iterations and basic proof of concept models in model development. When your project moves ahead in the development stage, LCD 3D printers like LG-345 and LG-550 are perfect for the detailed architectural models and functional models that may require better quality and different materials.
While an FDM 3D printers are good for creating large and straightforward parts for your architectural models, you can use LCD 3D printers to created highly detailed models where it is quite essential to attract clients and investors. So, combine them both.
The architectural industry has been witnessed significant success in integrating LCD and FDM 3D printers. Most architects start with the FDM 3D printing technology as the printing cost is low and ideal for creating a model faster. However, you will not many details about this. So, most beginners use this. On the other hand, LCD 3D printing is the best choice for professional architects and companies due to its multiple applications and higher quality.
If possible, don't just go with one type of printer and try to combine them. When you are with Dreambot3D, the cost should be an issue for you as we offer world-class machines at the best prices. Explore our products now.
4.3, How to buy a 3D printer
Are you feeling confused about which one to pick for your architectural model printing? Well, while both the LCD and FDM 3D printers are suitable for model manufacturing, you can't use one printer for all your model-making requirements. While the FDM 3D printer can print durable and large size models, an LCD printer is suitable for small and detailed parts. So, such a thing can create confusion. So, what should you do here? While buying, there are some essential factors that you can choose. We have listed down some points that you can consider. Have a look.
4.3.1, What is the size of the print
The print size suggests the maximum size of the printer's model, and you should always keep this factor in mind. If you are looking for larger print size, you need to go for the FDM 3D printer. If your print size requirement is low, an LCD printer will be the right option. We have some best options for you here. For example, our L-1000 model FDM 3D printer supports 1000x1000x1000mm of printing size and is perfect for more significant objects.
You can also opt for L-500 and L-600 for 500x500x800 and 600x600x800mm of print size. Need something with a smaller print size? We have ME-192 and ME-215 LCD 3D printers that can offer 215x135x200mm of print size. With us, you will get the desired print size. We would also suggest you consider the print platform size of the printer. For more details, please get in touch with us now.
4.3.2, Choose a reliable brand
Why should you always opt for a reliable and well-known brand? While buying a 3D printer, you will be investing a lot of money. So, you will have to make sure that you are getting the best product. This is only possible when you choose a reliable brand. When it is easy to get a cheaper 3D printer, such machines will not run for a longer time as they have poor quality parts. Besides, they will not support different types of printing materials.
But when you buy a reputed printer, you will get world-class 3D printers that can work for years. Besides, you will get better performance. What's more? Only a reliable brand can offer you 24×7 hour professional technical support. But how to choose a reliable brand? This is where you can trust Dreambot3D. The brand has been offering professional 3D printing solutions for years and has created a robust industry reputation. We manufacture durable printers that come with a fully enclosed structure. Call us now to get your free quote.
4.3.3, Safety configuration of the machine
3D printers for creating architectural models are electronic devices and come with different moving parts. Such parts can create an issue while functioning. There are also motors, gears, and belts that can also lead to injuries. Besides, the 3D printers also come with an extrusion tip or nozzle that is very hot, and its temperature can be around 250-degrees C. So if you accidentally touch the nozzle, you can face burning risk. What's more? While 3D printing, you will use resins and filament.
As per different studies, they release VOCs that can be harmful to you and animals. Experts suggest that you should buy a printer that has a completely enclosed structure. Besides, don't forget to make sure that the printer has a heat control system and auto-off feature. However, you can always trust Dreambot3D for highly safe 3D printers. We develop 3D printers keeping all the required safety features in mind. So, go on and place your order now.
4.3.4, Resolution requirements of the machine
In architectural model making, the resolution of the models will really matter. If the model has an adequate level of resolution, it will instantly attract clients and investors. So, make sure that the 3D printer that you are buying supports a perfect resolution level. If the resolution factor matters for you, we will suggest you buy the best LCD 3D printer for your project.
This is where you can go for our ME-195 and M-215 LCD 3D printer model. These machines can create 0.155 mm of thickness with a printing speed of 20mm per hour. These are resin-based 3D printers. They produce small intricate parts with superior details. Now, you might be wondering, can you use an FDM 3D printer? Yes, you can, but if you are not concerned about the resolution and details.
4.3.5, Consider whether the price of the machine is acceptable
Gradually, architects are now using 3D printers to create different architectural models instead of traditional methods, which is very time-consuming. While buying one, you should keep in mind that not all architectural 3D printers are the same. Different 3D printers will offer you different features. For example, with one printer, you will get better printing speed, and with another printer, you will enjoy a good printing size.
You should not ignore such factors as you are investing a lot of money here. So, make sure that based on your budget, you are getting some good features. For example, good resolution, easy to use interface, decent speed, support for different printing materials, and constant heat generation system. For all such features, you can use the 3D printers of Dreambot3D. Check out all the details of our printers by visiting our official site now.
4.3.6, Consider the supplier's after-sales service capability
There is no doubt that you are taking good care of your 3D printer. However, 3D printers are complex electronic devices and can develop different types of technical issues. Such technical issues can affect your model-making process. To resolve the technical issues, you need to choose a supplier that can offer faster and better quality after-sale services. Besides, don't forget to make sure that the supplier provides 24×7 hour technical support services. Dreambot3D is quite famous for its prompt and 24×7 after-sale services. Just keep using the machines without worrying about the after-sale service facility.
4.3.7, Consider the service life of the machine
The cost of the 3D printer can go up to USD 25,000. As you will be spending such a considerable amount, you need to make sure that the 3D printer has a better life span. A 3D printer that can function for at least 5 to 7 years can be considered as best. So, while placing your order, don't forget to ask the supplier about the machine's life expectancy. Dreambot3D offers LCD and FDM3 3D printers that can run for years without developing any severe issues.
4.3.8, Consider the maintenance cost of the machine
The overall expenses can go up if you are spending a lot of money on maintaining the 3D printer. Such things can be easily avoided by buying a good quality machine. You should choose a device with fewer moving parts and can run correctly with just a little maintenance work.
In such a case, Dreambot3D's FDM and LCD 3D printers can help you a lot. Designed and developed for different industries, the machines don't need an extension level of maintenance work. Just with a little care, you can keep them running for years. However, if you want to know about our machines' average maintenance cost, call us now.
Chapter 5:
How to choose materials
In architectural model making, materials play an essential role as using the best materials; you can effectively convey the underlying concept of the design. However, it is not always possible to stimulate the exact texture and colours of the material. But it can significantly help to differentiate between various materials.
Dividing an architectural model by the components can make it easier to demonstrate materiality as those parts can be 3D printed using different types of materials or can be individually painted with various colours.
For example, you can use coloured resins, such as white, grey, black resin, to get the super smooth and subtle surface finish. When you use resins, you will get a high-quality neutral palette for your architectural models. You can also use transparent resins to create a transparent model.
On the other hand, filaments are best for 3D printing durable parts for your model. Filaments also come in different colours using which colourful models can be made, and there will be no need to paint them.
With time, 3D printing is getting popular in different industries, including the global architectural industry. It has offered the architects a faster and affordable way to create stunning architectural models. The technology can render highly detailed 3D physical models from different types of filaments and resins along with colours.
Such models give clients and buyers a better idea of how the building will look like. So, if you plan to start your own architectural model-making business, you should invest in buying the best architectural 3D printers. With the introduction of 3D printing, the construction and development works will likely be automated. Your teams will enjoy greater efficiency as well as precision.
Dreambot3D is here to help you in this as we have brought to the best 3d printer for architectural models. We understand the importance of money and time for architects. With our quality LCD and FDM 3D printer, you can give your business a perfect boost. So, what are you waiting for? Check out our 3D printers and place your order now.
What is the best 3d printer for architectural models?
3D printers are gaining popularity in the modern architectural industry as the machines have changed the way architects used to create models. However, if you are new in this industry and looking for the best 3d printer for architectural models, you can go for Dreambot3D's LCD and FDM 3D printers. To be very specific, you can buy L-400, L-500, L-600, L-800, L-1000 FDM 3D printers. In the case of LCD 3D printers, you can go for ME-192 and ME-215 models. To create bigger size architectural models, the DB-345 and DB-550 can be the best option for you. All these printers can work at a better speed while offering quality printing. For more details, visit our site or call us now.
Do architects use 3d printers?
Yes, now most of the architects are using 3D printers to create architectural models. Building models using hand takes a lot of time, and there is no guarantee that you will get an accurate model. Besides, it also requires more investment. But 3D printing has made the entire process faster and cost-effective. On the other hand, using 3D printer models, architects are now enjoying better business opportunities. If you have not started using a 3D printer, buy one now and see the difference.
Is it cheaper to build or buy a 3d printer?
You can build a 3D printer, but it will take a lot of time, and you will have to develop accurate and high-quality parts. Furthermore, you need to use quality materials to create those parts. This may cost you more. So, it will be better for you to spend your money on buying a new 3D printer from Dreambot3D that offers high-performance 3D printers at the best prices. You can get your free quote now by getting in touch with us.
How does FDM 3d printer work?
The working process of FDM 3D printing is straightforward to understand. These 3D printers are developed to create models' layer by layer. First of all, you need to add filament into the machine through the extruder. The extruder then pushes the material into a heating area where the filament is melted for further processing. After getting the instruction through the CAD model file, the printer will start printing the model. There is a nozzle that will start layering melted filament on the built platform. Once done, the model is sent for post-processing, where paints are applied to get a shiny and smooth surface. Based on the model size, the FDM 3D printer can take around 30 minutes to a few hours to complete the task.
What is a good resolution for 3d printing?
Talking about the resolution, it is generally used to define the layer height. It is also known as Z height or print resolution. In 3D printing, 100 microns means 0.1mm. If the micron level is low, you will get a better printing resolution. While buying a printer, you should consider checking the positioning accuracy. The 3D printers available at Dreambot3D can offer X-axis 0.0011, Y-axis 0.0011, Z-axis 0.00125mm of positioning accuracy to produce a better resolution.
What is the standard for 3d printing units?
The 3D printers must have the ability to print quality 3D models at a better speed. An excellent 3D printer should come with better print size to let the user's product small to large-sized parts. What's more? They should support different type of filaments and resins. All the 3D printers of Dreambot3D satisfy every standard of 3D printing.
What is the best 3d printer?
This can be quite confusing as buying the best 3D printer will depend on your requirements. For example, if you want to create smaller parts with high-quality details, an LCD 3D printer will work best for you. For durable and bigger size parts, an FDM 3D printer will be the best. Dreambot3D offers world-class and heavy-duty 3D printers, like L-400, L-500, L-600, L-800, L-1000, ME-192, and ME-215 3D printers be used for different purposes.
What is a 3d architect?
As the name suggests, it is about creating a 3D architectural model of a project used for evaluation purposes. Here all the elements and features of a building are demonstrated in 3D-printed physical objects. This way, you can express the elements and features of the building in a better way. Besides, compared to the traditional process, with 3D printing, you can create a model within a few hours based on the size of the model.
How long do 3d printed houses model last?
Your 3D printed house mode's life span will depend on the materials used for the 3D printing. If you are using filaments, you can expect around 7 to 10 years of life expectancy of the model. Some resin-model may not work better when exposed to a higher temperature. And some can change the colour when they come into contact with light. But you can use tough resins to create durable models.
What type of printer is used for architectural blueprints?
As per the experts, you can use both FDM and LCD 3D printers for architectural blueprints and models. FDM 3D printers are ideal for making durable models and if you don't want many detailed parts. On the other hand, for the most delicate details and flexible parts for your model, you can opt for LCD 3D printing. If you don't know which printer to use, you can call our experts to guide you in this. Besides, we also have best in class LCD and FDM 3D printers using which you can craft amazing architectural 3D blueprints.
How are 3d printers used in construction?
It may be noted that 3D printing in the field of construction can either involve the utilization of the 3D printers attached to a mechanical arm that can build the objects on-site or utilization of FDM or LCD 3D printers, which can create different components for the project. However, talking about the significant use of 3D printers, it can be said that they are widely used for making different types of architectural models. This is a great way to attract investors and people to the project.
What is the strongest plastic for 3d printing?
Among all types of plastic filaments, some studies have proved that polycarbonate filament is the most robust plastic for 3D printing. Compared to the nylon material, nylon produces around 7000 psi of tensile strength, but Polycarbonate can demonstrate 9800 psi of tensile strength. So, in the construction industry, this material is used with FDM 3D printers to create functional components that can withstand higher stress levels.
What is the most accurate 3d printing technology?
It will depend on the type of product you want to create. If you're going to make a prototype with the maximum level of details, then the most accurate 3D printing technology for you will be LCD 3D printing, and if your aim is to create durable objects where details don't matter, FDM 3D printing is acceptable. Besides, FDM 3D printing is also used to create large 3D printed items, and for small size models, LCD 3D printer works best.
What are benefits of 3d printing in architectural engineering?
It has been seen that most of the architects are now using 3D printed unique conceptual architectural models to complement their plans, sections, and rendered images for effective communication with potential investors and clients. Those models give a detailed idea to the client about the final project. 3D printing has proved its worthiness for 3D printing and displays complex features, such as textured roofs and façades. This will significantly boost up the visual experience. On the other hand, architects can now build low-cost 3D models to study the design and quickly make necessary changes.
Will 3d printing remodel the construction industry?
Yes, the advanced 3D printing technology has the ability to remodel the global construction industry. As the industry is modernizing with time, it is expected that 3D printing can play a significant role in the process of project delivery. This technology can offer a lot of advantages. For example, reduced labour requirement, lower impact on the environment, better sustainability, maximum freedom for designing, easier model making, and more. In fact, many well-known construction companies across the world have started using this technology to faster their project duration.
What is the best large format printer?
If you are looking for a large format printer, you should consider buying an FDM 3D printer. LCD 3D printers come with a small print platform, wherewith FDM 3D printers; you will get considerable print size support. You can go for Dreambot3D's L-1000 FDM 3D printer that supports 1000x1000x1000 mm of print size. Besides, you can also opt for a double nozzle design for better productivity. Well, if you are looking for an LCD 3D printer that can offer you a larger printing size, you can buy DB-345 and DB-550 LCD 3D printers. With these printers, you can go up to 527x296x550mm of printing size.
Why is 3d Modelling important?
The introduction of 3D modelling in the architectural industry has brought a lot of benefits. 3D modelling doesn't just speed up the model design process; it also lets the architects or construction companies play around with multiple ideas. Using this, they can also find out the possible issues before start working with the real project. By combining all the parts together, 3D models offer a real-view of the construction project. While developing a 3D model, you should pay attention to texture and details.
What is printer and plotter?
Speaking about the printers, these are the output devices that create text and graphics on a physical medium. In the 3D printer case, the machine produces a 3D physical object by extruding melted filaments on a build platform layer by layer. They are different from your regular printer that prints text and drawings on paper. Coming to plotter, this device takes commands through the computer and produces drawings and texts on paper using different types of pens. Plotters are generally used to create hard copies of designs and large graphs, such as architectural plans, business charts, engineering drawings, construction maps, etc.
What printers print blueprints?
To print constructional blueprints, you can use normal printers. You can't use 3D printers for this as they are used to create 3D architectural models. However, you can use the blueprint to create your models.
Is 3d printing going to change the world?
Even though it can't be said that 3D printing will completely change the world, it is true that 3D printing technology has revolutionized the manufacturing and designing process. It is gradually replacing the traditional manufacturing and model-making process by eliminating manual works. Now, it is easy to produce intricate design models using 3D printing. On the other hand, technology is now creating a robust place in different industries, for example, aerospace, automotive, architectural, education and medical industries. 3D printer has made it easier to create products locally. This will lower fuel costs. However, the experts have said that 3D printing will not completely replace the traditional manufacturing process. The technology is now evolving rapidly, creating some unique opportunities for all.
Can you print large size models using LCD 3D printer?
Yes, this is possible by using Dreambot3D's DB-345 and DB-550 LCD printers that sport 345x195x400mm an 527x296x550mm of printing size. Besides, the machines' size is large enough to carry out bigger size 3D printing. With 3840×2160 of pixel size, these printers can produce sufficient details models while running at a higher speed. For more details, you can always feel free to get in touch with us.
Are LCD printers faster than FDM?
Well, that depends on the types of models you are making. However, sometimes LCD printers can work a little faster than FDM. The reason behind this is while FDM printers create 3D models by creating dots on the surface, an LCD 3D printer creates objects by curing LCD. Besides, the LCD 3D printers can flash the entire image on the resin to craft models and print multiple models simultaneously.
Is it possible to enhance the quality of the print?
Yes, you can. For this, you need to lower the speed of the printing. Besides, keep your eyes on deceleration and acceleration process to prevent shadow issues while using an FDM 3d printer. However, you can always trust our FDM and LCD 3D printer to produce 3D architectural models having good quality. Check out our products now.
What is the most robust plastic for creating a 3D model?
As per different studies, Polycarbonate is the most durable 3D printing material. While nylon material produces 7000psi of tensile strength, this material is capable enough to produce 9,800 psi of tensile strength. Furthermore, the modes developed using this material can easily sustain up to 200-degree C of high temperature?
How do I create 3D printable models?
First of all, it is essential to know that 3D models or objects can be developed using 3D modelling software or real-life scanning objects using a 3D scanner and then turned them into 3D model files using specialized software. After that, the 3D objects need to be processed through the best 3D slicing program to convert the file into the 3D printable models.