Dreambot3D 300x300x300mm 3D printer
The Dreambot3D industrial FDM 300x300x300mm 3D printers are used for prototyping various 3D objects across many industries. The industrial FDM 3D printer works by extruding the melted material through the print nozzle.
The material hardens as it gets layered. The Dreambot3D industrial FDM 300x300x300mm 3D printer is widely used in health, automotive, education, robotics etc. The industrial FDM printer basically brings creativity into reality for you.
Dreambot3D 300x300x300mm 3D printer can deliver effective and efficient results for you. Our industrial 3D printers are available in large sizes to suit large and fast industrial needs. The industrial FDM 3D printer price is affordable and easy to operate.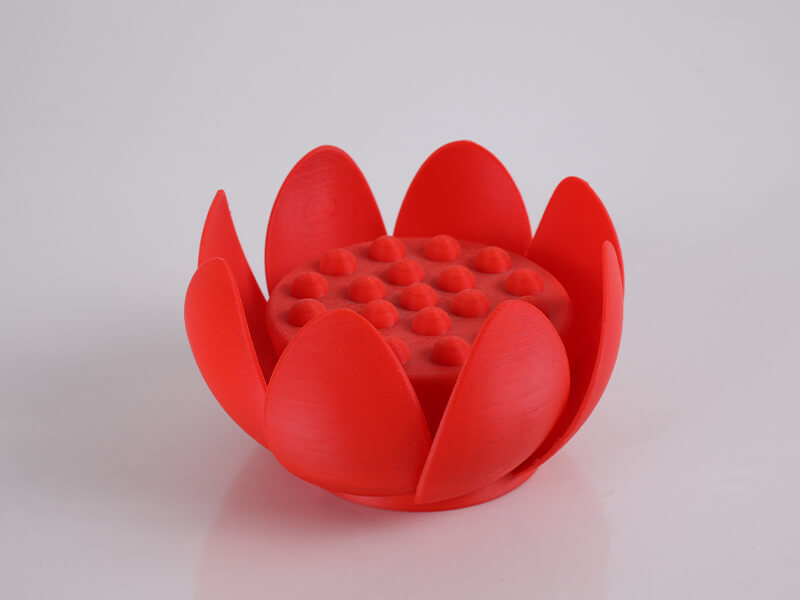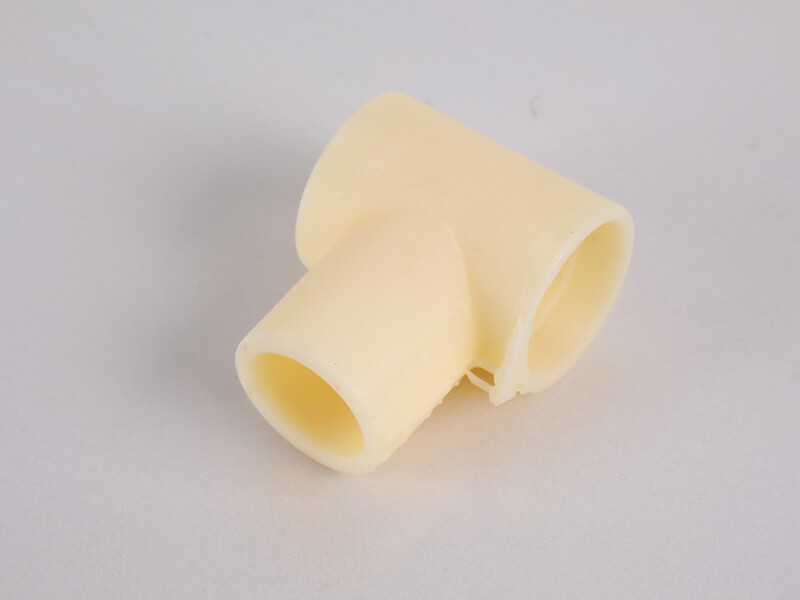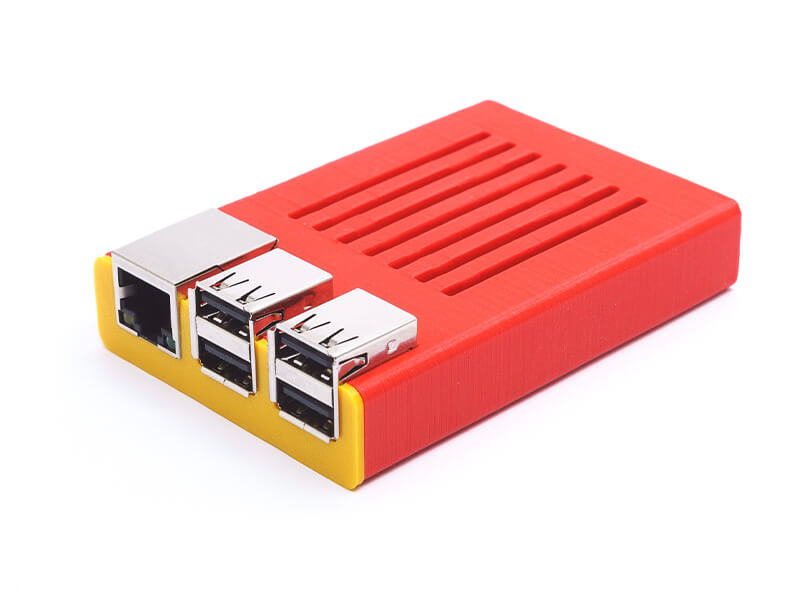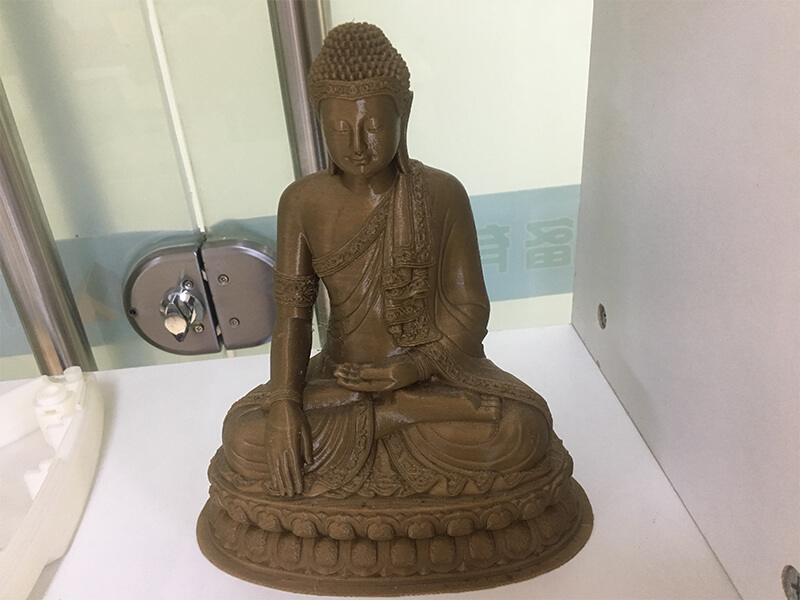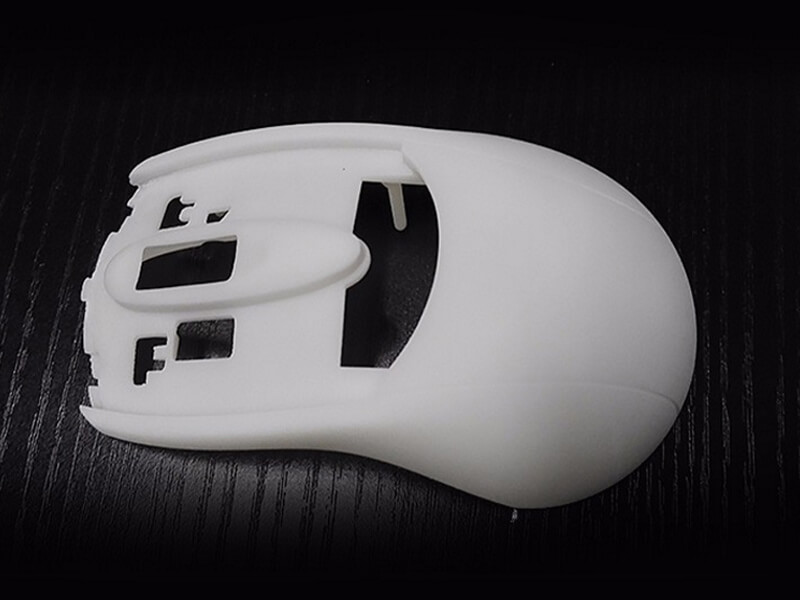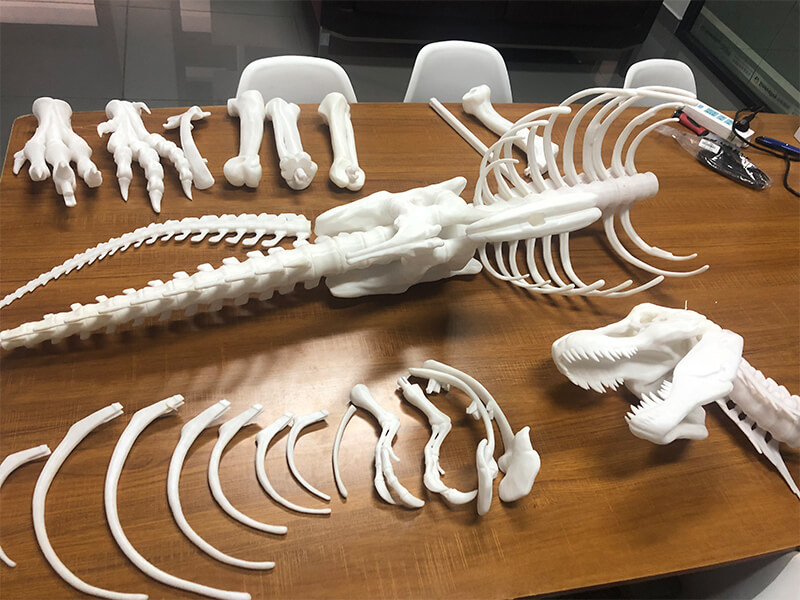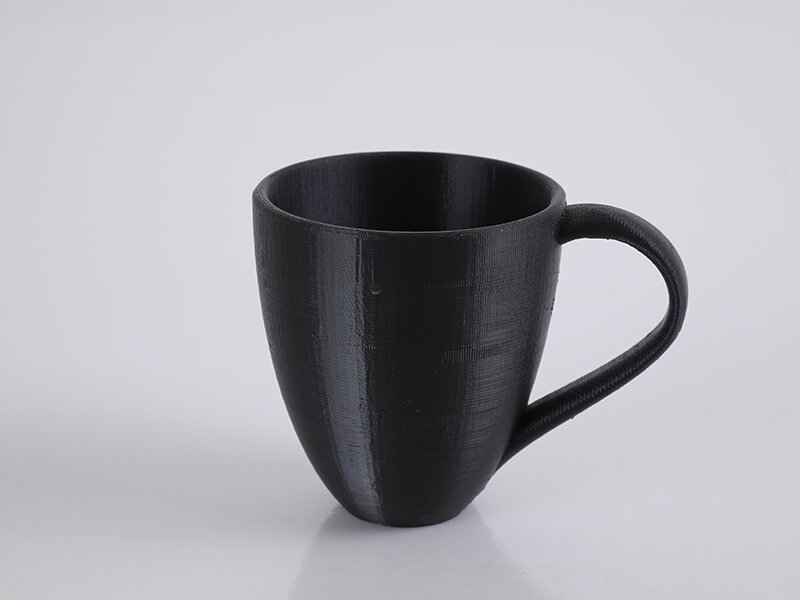 Parameters
Technical parameters

Model

L5-300

Max printing volume
300x300x400 MM
Printing platform
The platform moves down when printing
Technical principle
FDM fuse manufacturing technology
Print head
High-precision extrusion system (double nozzles can be customized)
Nozzle diameter
0.2, 0.3, 0.4, 0.6, 0.8MM
Consumable diameter
1.75MM
Printing materials
PLA, TPU, 95A, water-soluble materials, wooden PLA; customizable ABS, PC, PETG, nylon, carbon fiber, metal filling materials, glass fiber addition materials, etc. (not available for 300 size machines)
Positioning accuracy
X axis 0.0011, Y axis 0.0011, Z axis 0.00125MM
Printing layer thickness
0.05-0.3MM
Printing speed
20-150MM
Printing platform
Heating aluminum substrate + black crystal glass platform
Platform temperature
30-50℃ (30-120℃ optional)
Platform calibration
Automatic pre-calibration leveling
Nozzle temperature
75-280℃
Movement noise
50 dB
Connection method
U disk, SD card (both as a gift)
Screen control
7 inch full color touch screen (support all languages)
Chassis structure
3MM thick sheet metal, fully sealed chassis
Filter function
2 air filter devices
Lighting
LED lighting
Mechanical transmission
Double linkage gantry type machine tool linear navigation
Physical parameters
Dimension
50x48x73 CM
Package Size
56x53x78 CM
Net weight
25KG
Gross weight
45KG
Features
Application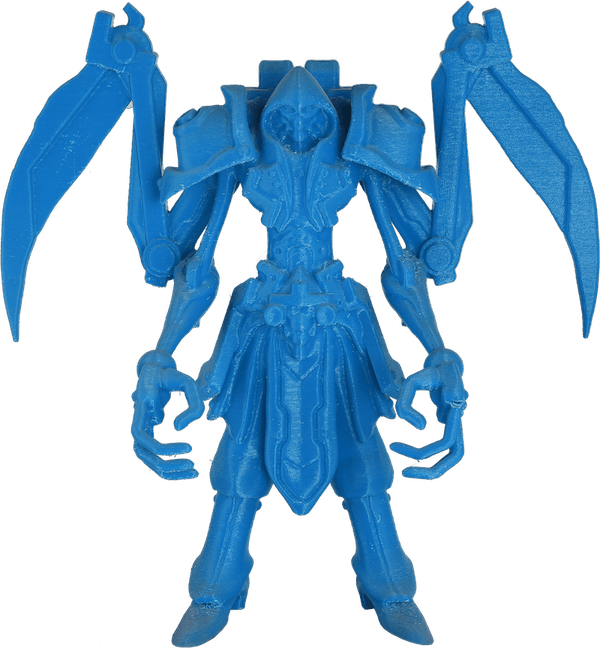 Test your part
We provide sample testing service, allowing you to check the working quality of our 3D printer before placing an order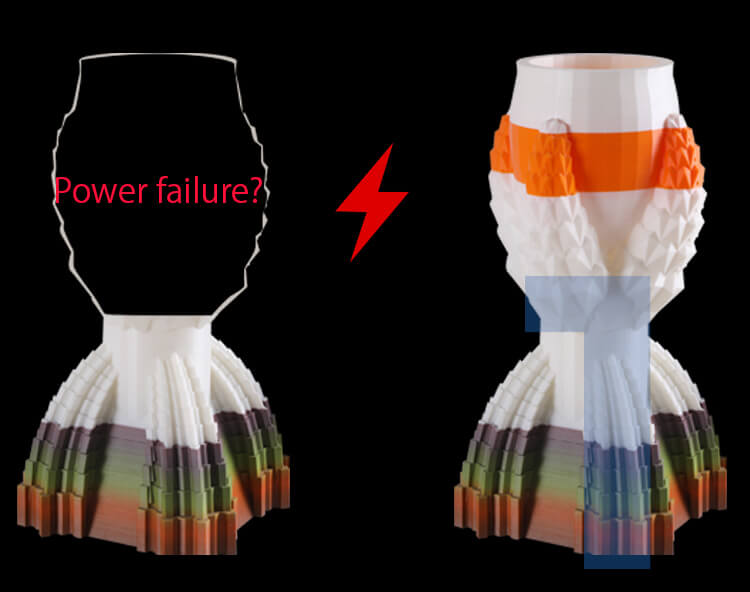 Automatic resume printing
In the event of an unexpected power failure during the printing process, the built-in memory module will save the printing data and continue printing the unfinished model after the power is restored.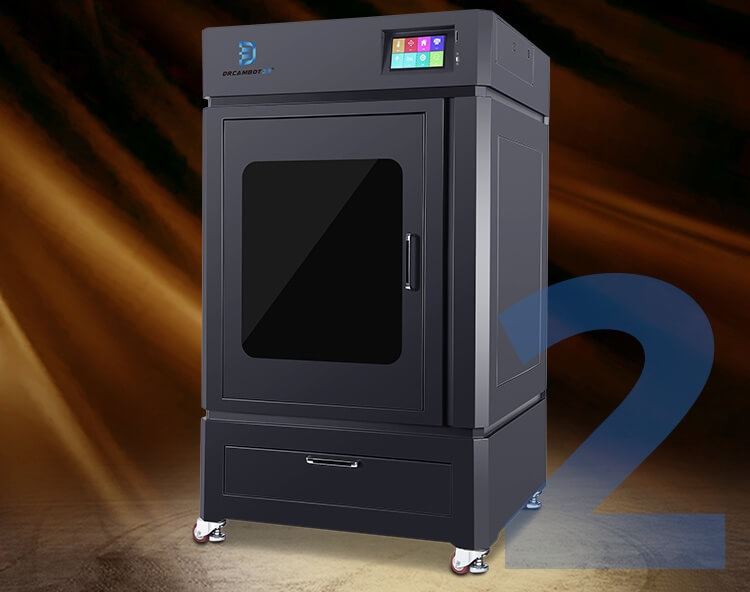 Full enclose stable frame
The whole machine case is thickened by CNC cutting, with accurate hole position, better assembly stability, and higher positioning accuracy of printer operation.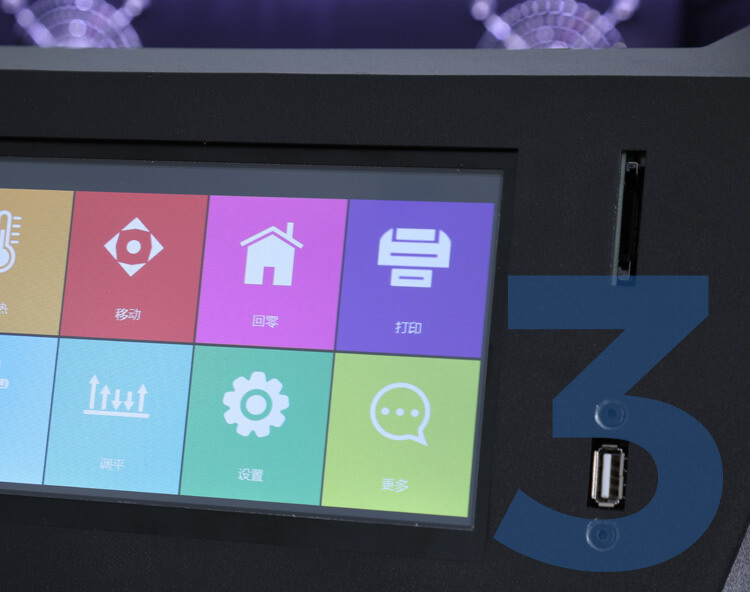 Use U disk or SD card to print without connecting to a computer to print. After starting to print, the data is automatically saved and the U disk or SD card can be removed.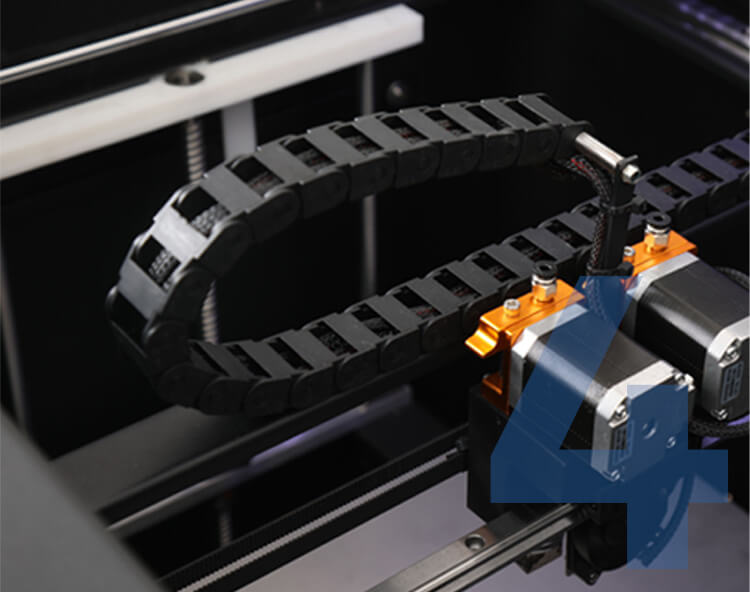 The wire is installed in the inner casing of the drag chain to effectively ensure that the wire will not be damaged for a long time when the printer moves at high speed.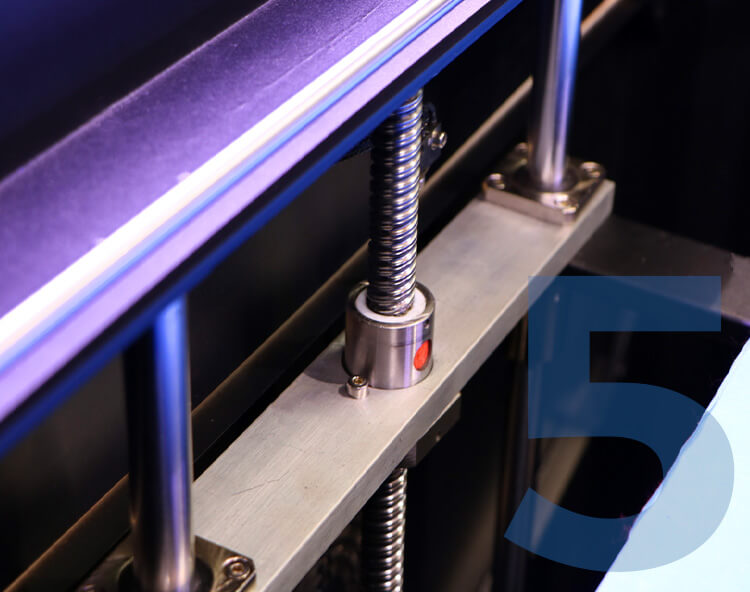 Using the latest Taiwan ball screw, it has higher straightness, lower friction coefficient, better smoothness, higher positioning accuracy and more stability during printing.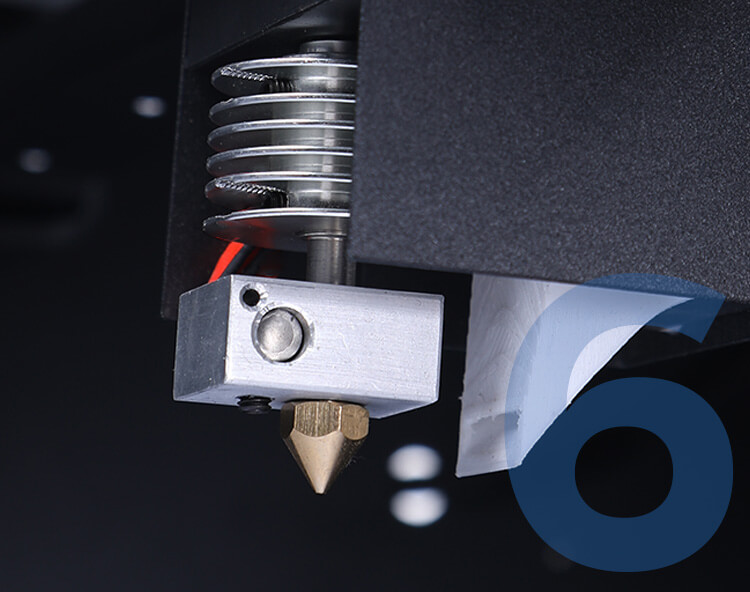 Independently developed a unique bullet nozzle with uniform heating and a patented head assembly, so that it can work smoothly without interruption.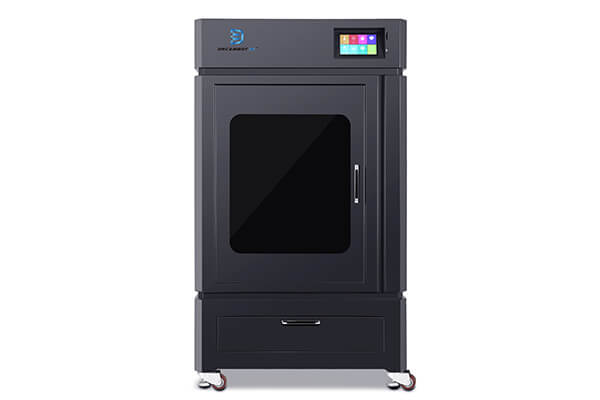 The L-500 FDM 3D printer can be used for personal interest printing projects and commercial projects as the moulding size can accommodate 500x500x500mm.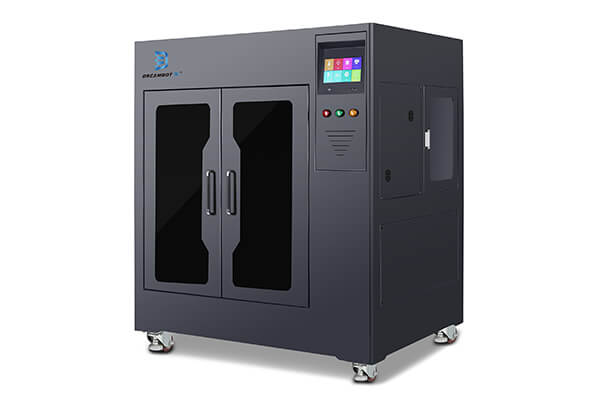 The L-600 FDM printer model prints high precision objects size of 600x600x600mm. It is easily operable for home and industrial applications.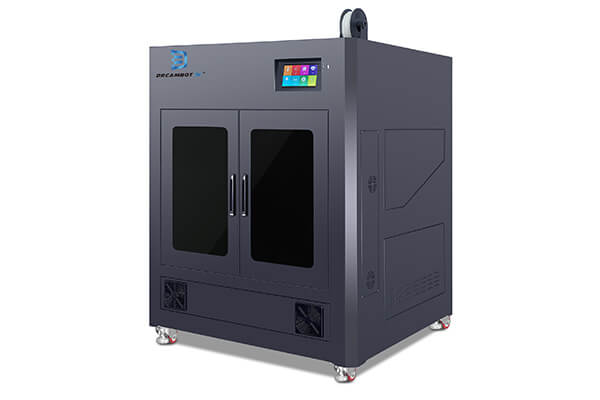 The L-800 FDM 3D printer is able to print larger objects sizes of up to 800x800x800mm. The model size is ideal for large commercial applications.