3D Printed Molds for Concrete Casting
Dreambot3D mold 3D printer is designed to print highly detailed 3D objects. The 3D printer is used in construction and architecture. The construction industry requires the use of complex designs, which is why the 3d printer mold for concrete casting is used.
How 3D printers work for concrete casting​ mold
The 3D printer mold for concrete casting uses a Computer Aided Design (CAD) to create 3D objects through a layering method. It is sometimes referred to as additive manufacturing, 3D printing involves layering materials like plastics, composites or bio materials to create objects that range in shape, colour, rigidity and size.
A mold 3D printer builds up a 3D model one layer at a time, from the bottom upward by repeatedly printing over the same area in a method known as fused dimensional modeling. The working of the mold 3D printer is entirely automatic.
The construction industry makes use of highly complex objects, the 3D printer mold for concrete casting is essential for creating such complex objects that would normally require extra effort, time and material.   
The 3D printer mold for concrete casting is therefore necessary to print complex molds needed for concrete casting in all forms of constructions.
Concrete Casting Mold 3D Printer for Your Choice​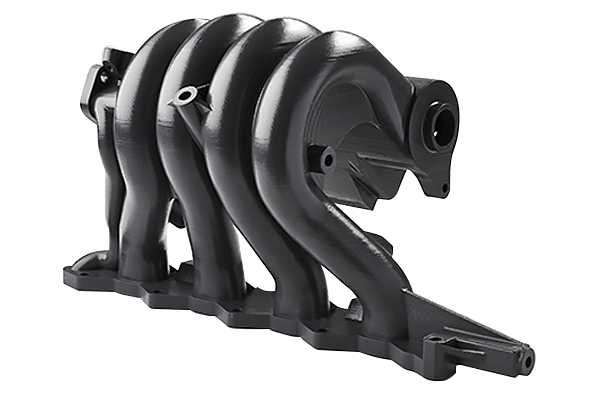 Don't know how to choose a model?
Are you confused about how to choose the correct model and type of 3d printer? We support 24/7.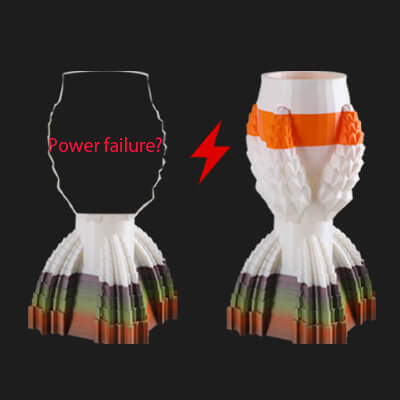 Automatic resume printing
Continue to print the unfinished model after the power is restored when the power fails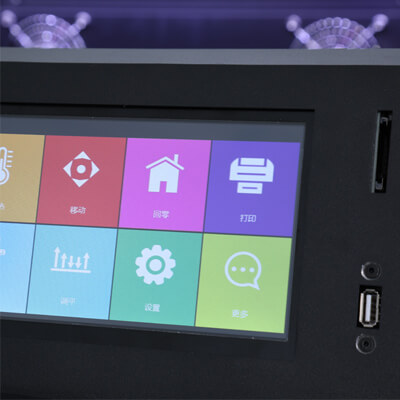 All 3d printers are equipped with PLC control system as standard, makes the operation more convenient, and reduces the error.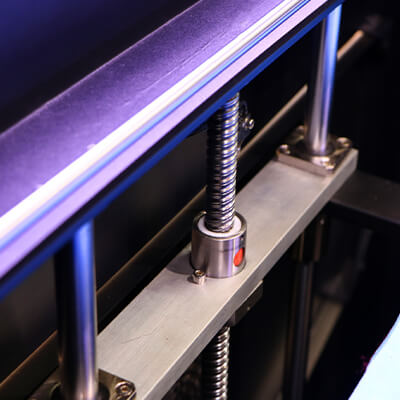 Higher straightness, lower friction coefficient, better smoothness, higher positioning accuracy and more stability during printing.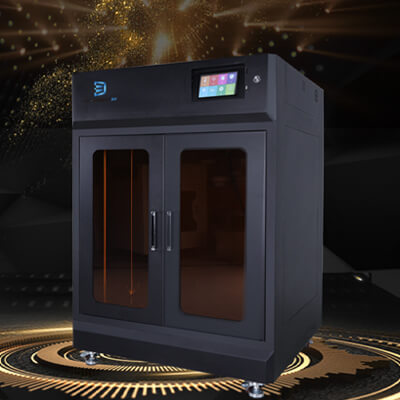 The all-metal one-piece shell reduces resonance, makes printing more stable and improves printing accuracy.
Never have I imagined that we can print concrete casting materials. The 3D printer mold for concrete casting is our latest discovery, and we've been able to print several building construction parts with it. With the 3D printer mold for concrete casting, there is no limit to what we can build.
The construction industry is a very fast moving industry. We always have several building projects we manage. This has led us to purchase a 3D printer mold for concrete casting from Dreambot3D. With the 3D printer we can design and print as many parts needed for building as possible.
Trust me, using 3D printed models for creating construction parts is the best option for any business. Talk about the time you save because of the speed of printing, talk about the materials you need for printing, its readily available and non-polluting, talk about the quality of printed 3D models.
Building with great materials gives you a great building in the long run. We started incorporating 3D printed construction parts into concrete casting and other parts needed for construction, with the 3D printer molds for concrete casting. These 3D printed parts are really solid and completely reliable to hold a building together.
The 3D printer molds for concrete casting have been a game changer for our building projects. Long before now, we suffer a great deal in the supply of construction materials. With the new 3D printer from Dreambot3D, we are able to augment the materials with high quality and high precision 3D printer parts.
The automatic function of 3D printer mold for concrete casting is indeed a fantastic product. The printing quality is top-notch, the 3D printer helps us to print very complex parts that normally would take time. The printing material is really a composite of hard tough plastic that can withstand the pressures in construction.
How 3D printers are used in concrete mold manufacturing - Concrete mold 3D printer buying guide
Speaking about concrete casting, it is an effective and easiest way to duplicate an object by solidifying the concrete in molds. As concrete has a better adaptive feature, the duplicates created using molds can demonstrate outstanding surface details.
Across the world, concrete casting has been used extensively for years to replicate different architectural elements, for example, concrete form stone, veneers, liners, concrete barriers, concrete countertops, and more. What's more? This can also be applied in the restoration and reproduction of concrete sculptures, décors, and medallions.  
The traditional process of creating molds for the concrete casting process is by pouring, brushing, and spraying the liquid rubber against the perfectly sealed object. This is a very time-consuming process, and there is no guarantee that you will get 100 percent accurate results from it.
However, modern technology has introduced an effective and faster way to create quality concrete casting molds. And the name of that advanced technology is 3D printing. Now, it is the time to use 3d printed molds for concrete casting and get the job done much faster than the traditional method.
3D printing has become an emerging and popular technology to attain the rapid creation development of tangible 3D parts from various digital prototypes. Another name for 3D printing is AM- Additive manufacturing. Different from the traditional formative and subtractive manufacturing methods, AM crafts the 3D objects through the deposition of 3D printed material layer by layer.
After getting popular in different industries, 3D printing has created a robust place in the concrete industry by creating the developed 3D printed mold for concrete. In fact, if you search for a 3D printer to produce 3D-printed concrete molds, you will find a lot of options.
Many 3D printer manufacturers have introduced a lot of models, and choosing the best one for your project can be very confusing. So, how to move in it? Well, don't worry at all, as we are here to help you out. Here we have given all the information that you need to know about 3D printing in construction. Besides, we also have listed down some valuable tips that will help you in choosing the suitable machine. Keep reading to explore more.
Chapter 1:
Introduction to the traditional concrete mold
Concrete molds are widely used for precast concrete production. Precast concrete is using a reusable mold, and then it is cured under a highly controlled environment and then transported to the construction site.
These things can be sued within interior walls, exterior walls, and in more places. The utilization of mold to create precast concrete enables a proper curation process, and the production process can be monitored by the employee. Now, let's talk about some benefits of precast concrete developed using molds.
Benefits of mold-made precast concrete.
There is no doubt that this a practical and efficient method for your concrete construction process. Besides, it has made beautiful and amazing buildings possible under your budget. Well, exploring some of the significant benefits of precast concrete developed using molds will help the construction experts or architects evaluate the real impact of the precast concrete on the environment and the building operation. Let's talk about this.
It can provide you with a highly efficient delivery model for your project, letting your building construction project proceed smoothly.
Using molds, you can go for any size and shape you want. On the other hand, precast concrete can be produced in any color and comes in different finishes. With concrete mold and precast concrete, you are only limited only by your imagination.
By using molds, precast concrete can be manufactured off-site and then delivered ready to install products when required. As per the experts, this innovative process has significantly compressed the project schedules and lowered the costs of the project, safety concerns, and site disruption. You don't have to do more labor for construction.
It has been proved that precast concrete offers better resistance to fires, mold, insects, and different natural disasters. Different from other materials, this demonstrates a strong resistance to wind damage, termites, decay, rain, and earthquakes. Besides, it can easily withstand any season.
Costs related to heating as well as cooling can be significantly lowered through concrete's thermal benefits. Reduced peak cooling and heating loads can be obtained because concrete reacts slowly to temperature changes.
If you want, you can use the molded concrete designs unpainted. Furthermore, if painting is desired, you don't have to worry about the repainting cost as you only need to do it once in five to twelve years.  
For structural reasons, it is very crucial to make sure that every concrete and buildings that you are constructing have the same properties. This is only possible when there is 100 percent uniformity. With parts produced using molds can offer you that. Any components that you will use are created in a factory using the same molds. So, you don't have to worry about all these things.
More about the traditional concrete molds
These things have been around for years and are utilized for different applications, for example, parking garages, sidewalks, parking lots, and more. In terms of traditional concrete pours, the concrete molds are not that much high tech. Most contractors worldwide utilize a combination of wood slates, steel rebar, drainage barriers, and other material to create concrete mods on the construction site.
Constructed using steel spikes and construction lumber, these concrete molds are different from 3d printed concrete molds and don't appear fancy. However, it is a fact that they are planed by engineers and experts and then installed by highly skilled workers. These are designed to easily handle the pouring of concrete without any buckling. Once the concrete is cured, the molds are removed.
You can still see the traditional concrete molds on standard construction installations, for example:
Patios and walkways
Garage floors
Countertops and flooring
Structural components, such as supports and columns
Sidewalks and paths
Curb and gutter
Understanding the pros and cost of the traditional concrete molds
There is no doubt that traditional molds are easy to put together and low-cost. Besides, they are very durable and robust, and you can use them for different concrete applications. Furthermore, concrete molds are readily available.
While using this, you need to make sure that the wood is perfectly sealed to avoid water damage or rot. On the other hand, the rigidity characteristic of wood makes the mold inefficient for curves. When you have the traditional mold, you shouldn't think about doing something fancy.
After knowing all these things, you might be wondering how and using which materials the molds are made. Well, let's talk about that in detail.
1.1, Concrete mold made of metal
One of the most common materials used for concrete mold making is metal. It is a widely available material and also budget-friendly. Earlier, these were used for small product manufacturing, but now they are widely used in a concrete construction project. Most of the mold-making companies are now offering steel and aluminum-made concrete molds for building construction. Such molds can have a various diverse modification, for example:
Flexible cluster-structured mold
Stress mold with pliable skirting boards
With removable filler
These molds are manufactured following the required standards for mold making. So, when it comes to buying a solid concrete mold, you can go for metal-made molds.
Metal mold for road construction
Metal molds for road construction have different uses when outfitting high-ways, industrial areas, landing and take-off surfaces, permanent and temporary approach tracks. Besides, there are some other molds that can be made from metal. These are:
Paving as well as airfield slab molds
Tram slab molds
Road curbs molds
Pavement unit molds
Channel and cunette molds.
What should you choose: Steel or Aluminum molds?
As per some studies, steel molds were used for small plastic part injection molding. There are multiple advantages of steel. Some of them are:
Durable for the complex features
Delicate and complex features can face challenges in dealing with the forces involved in molding. However, steel molds offer better strength and machinability.
Steel molds can be used to produce thousands and millions of quality parts. As per the experts, hardened grades of steel will improve longevity.
Remember that some types of surface finishes can only be achieved using steel molds.
Lower the cost in the long term
Steel-made tools will have a lower maintenance cost, resulting in lower operating costs.
For all these reasons, steel molds are used widely in molding. Well, steel is not the only option that you have. Sometimes, aluminum molds can be an excellent choice for you. How? Well, you can consider the below-mentioned factors.
Facilitates inexpensive changes
Not only are these molds significantly easier to produce, but they are also relatively easier to modify in some cases. So, this can be a significant benefit when it comes to validating a design.
Improved heat dissipation
It has been proved that aluminum molds can cool faster than steel molds. In the case of some materials, this can lead to a faster cycle time, reducing the overall cost of the production process.
Even though these molds have a lot of benefits, there are some disadvantages that you should consider.
These molds are not ideal for a long or high-volume production run. Besides, you can't use this for highly detailed features. What's more? Metal molds are very expensive, and it is quite challenging to repair a damaged metal mold. When it comes into contact with concrete, it can get damaged after using for a few times.
Advantages
It can be shaped into complex and smooth shapes
Rigid
Simple and pre-formed metal shapes create practical, concrete molds. For instance, you can use a steel mixing bowl as sink mold.
Disadvantages
Well, you may need specialized tooling as well as skills for high-quality and precise metalworking.
When it comes to complex shapes, you may need to take the help of a metal fabrication expert to create the molds.
The metal sheet should be around 18 gauge for a better level of stiffness.
So, in some cases, you can need molds made of other materials and that are cost-effective.
1.2, Concrete mold made of wood
Wood has been used in the field of construction for many years, and there are some good reasons behind this. Wood has some properties that make them an appealing building material. Wood moldings are used to add an interesting character as well as beauty to a door.
Wood molding comes with beautiful as well as stunning cross-section designs. Molding concrete is relatively easy to do with wood molds. Instead of setting the concrete mix, you can go for the concrete casting in the desired locations, such as the garage and patio. Making a good-quality concrete mold using wood is very simple and comfortable.
The basics of making wooden concrete molds
Begin with a coated surface
Uncoated wood is widely used to make molds for curbs as well as house footing. Once cured, the concrete will easily get unstuck from the wooden easily. But using wood coated with a surface can make the release of concrete faster.
Always use disposal wood
After used for molding concrete, the board will generally get crusted with concrete, and you may not use that for other construction work. So, always use the melamine board. Such boards are inexpensive, and you can discard them after the completion of the project.
Use a release agent
To make the concrete release from the wooden mold, you need to coat the surface with a quality release agent. You can use dishwashing detergent, vegetable oil, motor oil, and cooking spray combined with water with a 1:10 ratio. Besides, you can also buy such an agent online.
Utilize exposed removable fasteners
When building the wooden mold, you can use fasteners that are very easy to remove. Screws are also perfect for making wooden concrete molds.
Looking at all these things, it can be said that, even though making concrete molds using wood is cost-effective, but it will take a lot of time. Besides, wood will not last for long when used for concrete as it will absorb water from the concrete. Wood is a perfect spot for mold and also for moisture-related issues. On the other hand, wooden concrete molds are susceptible to fire, water damage, termites, and decay.
Advantages
Simple, easy, and fast to fabricate
Low cost
Readily available
Rigid
Disadvantages
Most of the sheet materials are flat, and you may not form compound curves
Wood should be sealed properly to prevent the liquid from swelling the materials.
So, is there any other material that can be used to make concrete molds? Well, some construction contractors use plastic for that.
1.3, Concrete mold made of plastic
If you have ever made a concrete-made stepping stone and various decorative objects, you may have used a mold. Using different molds, it is now possible to give the concrete beautiful designs and shapes.
You can choose from different types of plastics available in the market. Some come in rod, pipe, sheet, and bar form. Your choice of plastic will largely depend on physical properties, availability, price, and workability. Some of the common plastics and their characteristics are:
This type of plastic is very tough and impact-resistant. This may work well with ABS cement.
It offers a super smooth surface for your high-quality molds. The molds may look transparent and would be solvent welded, rigid and hard.
It is an essential member of the polyolefin family and has some impressive properties. They are easy to machine, tough, and a little slippery. However, the material is difficult and impossible to solvent weld. Under this, you will find HDPE, LDPE, UHME, and UHMW.
It produces a smooth surface and offers better optical clarity. On the other hand, it demonstrates a better level of impact-resistant capability. However, it is difficult to solvent weld.
This is a low-cost and versatile hard plastic that comes in a very thin sheet. This material is very easy to work with. It can be solvent welded and heat formed.
Polyvinyl chlorine or PVC
Type I PVC is rigid, strong, and easy to solvent weld. PVC can be used with some standard woodworking equipment. It may be noted that PVC is quite popular plastic material for concrete molds.
Concrete molds developed through vacuum-formed ABS
If you don't know much about different types of plastic fabrication processes, then you might not know about plastic vacuum forming. Talking about this process involves using a plastic sheet, heating it, and then stretching it all over a mold form. After that, vacuum suction is used to force the plastic to contour around the mold perfectly. Well, this can have different uses, such as vehicle parts and concrete molds.
Exploring the process
The process begins with creating a shape for the concrete mold.  Some molds are developed from metal-filled epoxy, and you can also use solid metal for this. It is reusable and can easily withstand high heat. In fact, vacuum forming produces a lot of heat.
After the mold is developed and form is cast, the backside is sanded flat. After that, tiny holes are made into the casting, with space around three inches. If the holes are large, then you need to fill them with Bondo filler. Once done, you can now start the vacuum forming process.
To create concrete molds, most manufacturers prefer to use polystyrene and ABS. The plastic sheets are carefully trimmed to fit the capacity of the vacuum molding machine. After that, the plastic is heated adequately so that it can conform to the cast object.
The heating temperature and processing time will vary based on the materials you are using. Whether you use polystyrene or ABS, the process may take around 160 seconds. Once done, the plastic is carefully removed from the machine and let cool.
Now, the only task left to do is finishing. You can use a band saw and trim away the excess plastic. This will leave a border around the edge. Now the sharp edges are carefully sanded out, and, in the end, you will get the plastic-made mold for concrete forming.
Advantages
All most of all, the plastic can be shaped and bent utilizing your standard woodworking equipment.
The rigid plastic sheet can be used instead of melamine or plywood.
Different textures. While some plastics are stiff and rigid, some are soft and flexible.
Disadvantages
The plastic-forming methods are very complex.
Concrete stamps and molds
All the concrete contractors and builders use molds as well as stamps to make your concrete more customizable and give the structure a perfect flair without requiring you to spend a lot of money. Most of the concrete stamps and molds are made using wood, rubber, metal, or a combination of these materials.
They can be developed into large stamps or onto large drums that can be rolled across wet concrete to attain a beautiful custom look. With concrete molds and stamps, you can make your concrete mimic paver, tile, brick, and wood.
If you are planning to repair or replace your parking lot or looking for something that can help you stand out in terms of style and design, you can use concrete molds and stamps. These are affordable and easy to use.
Well, not things have changed a lot, and the manual process of making a concrete mold using different materials is now replacing by automatic procedures? You might be wondering, who is this possible? Is there any device that can create concrete mold?
Well, the answer is 3D printers. These printers are revolutionized the way we used to create molds for the construction process. Now you can create 3d printed concrete planter mold within a few minutes and complete the construction project faster.
Chapter 2:
How to make a concrete mold with a 3D printer
Creating 3d printed concrete mold using a 3D printer is very easy, and you can complete a mold within a few hours based on the design and size. The best thing is that 3D printing has eliminated the manual process of model making. Let's discuss this in detail.
2.1, 3D modeling through software
There is no doubt that 3D modeling has changed the way people design. It doesn't just help the contractors and end-users to visualize the final product but also dramatically improves the drawing efficiency as well as accuracy. With 3D modeling, one the see what they would not see with the 2D design. When a model design is done using 3D model software, it helps the designers with coordination.
There is many 3D modeling software that you can use to create 3D models, such as Maya, Houdini, Cinema 4D, Autodesk 3Ds MAX, and more. They come equipped with some useful tools, using which you can make a model for the concrete mold within a few minutes. Besides, you can also download pre-built designs and edit them using the software.
2.2, Print the mold through a 3D printer
Once the design is done, CAD software is used to slice the design into different parts and converted them into 3D printer readable files. The FDM 3D printer will read the design file and begin printing.
The filament is added to the extrusion, and then the nozzle melts the filament and releases melted filament in layers to create the mold. The layers are applied to the build platform. Once done, it is removed, and the casted figures required post-processing to eliminate 3D printing layers residue that settles over the metal.
2.3, Assembled and put into use
If you are printing a small-size mold, then you can complete the mold with one print. If the mold size is large, then you can 3D-print them in different parts. If the design has complex curves, then you should make them in parts.
Once done, it is good to clean the parts to attain the desired effect on the concrete models. After that, you can assemble the parts and use them to create concrete models quite easily.
2.4, Recycle and re-use
The best thing about the 3d printed mold for concrete is that you can clean them after using them for making molds and then re-use the molds. This is not possible if you are using wooden concrete molds. As they are made of high-quality filaments, 3D molds are very durable and can be re-used for some time.
For example, using one 3d printed planter mold, you can create around 100 to 300 planters. Just store the molds properly and use them carefully.
Chapter 3:
Analysis of the advantages of using 3D printers to make concrete molds
3.1, Manufacturing cost reduction
Using the 3D printers, you will witness less labor, material, and machine cost. For any business, this is an important thing, and 3D printers can bring the overall manufacturing costs down. Most of the 3D printers are energy efficient, and you can create complex parts in one step.  
Besides, different from traditional manufacturing methods, where you will need different people for various processes, with a 3D printer, you may need just one to two persons. The machine can work automatically. Coming to the material cost, most of the 3D printing materials are affordable and widely available.
3.2, Shorten the mold production cycle
The manual mold production process is very time-consuming. If you are making concrete molds using wood or metal, you will take a lot of time. Besides, the result will not always be satisfactory. With 3D printing, molds can be manufactured a lot quicker than traditional methods.
Various complex designs for molds can be created using 3D modeling software within a few minutes. This delivers model designs in a way that enables faster verification. Just create the design and start producing the models.
3.3, Custom molds help realize the customization of end products
Well, 3D printing doesn't just allow design freedom but also allows faster and easy customization of the design. No matter what the clients need, you can customize the design instantly using powerful software before start production.
Additive manufacturing has enabled cost-effective single-run production of custom molds. This has also allowed architects and contractors to offer fantastic customer concrete decorating parts to their customers.
3.4, Strong and lightweight Parts
In 3D printing, you will be using filaments or thermoplastic to create molds and models. As a result, the parts will be lightweight yet highly durable. Besides, they also demonstrate better heat and pressure-resistant. You can carry the 3D printed molds to the construction site and start making concrete models.  
3.5, Not limited by mold size
Well, even though some 3D printers come with a small print area or build platform, that doesn't mean that you can produce large molds. If you want to create bigger molds, you can do so by printing the models in separate parts and then by joining them together after production. Well, for large parts, this can be time-consuming, but you will find it profitable in the long run.
 3.6, Risk mitigation
Getting a defective prototype will cost you money and time. In fact, a small change in the molds may have a significant financial impact. Using 3D printing, you can easily verify the design by printing a production-ready prototype before producing the real product. This will eliminate the risk that can arise during the process of the prototyping process.
3.7, Complexity as well as design freedom
The production restrictions imposed by the traditional manufacturing method on what can be manufactured are not relevant for 3D printing. As the models are made in a layer-by-layer process, some designing requirements, like undercuts, draft angles, and more, don't apply when creating the design of the molds that you want to 3D-print. Now, the designers can go for any design they want and enjoy an easy creation process of very complex geometries.
These are only a few benefits of using 3D printers for mold production. You will explore more such benefits once you start using a 3D printer. So, go on, buy the best 3D printer, a get ready to witness the difference.
Chapter 4:
Specific applications and cases of 3D printing molds
4.1, Used in various large concrete construction projects
There is no doubt that concrete forms some crucial parts of the buildings or other structures. Just have a look at the building, the pavements you always walk on, and other structures around you. All are made from concrete. Concrete is like mortars in terms of structure and composition.
That's why concrete works as a perfect binder for the different masonry units in the construction project. When it comes to designing a unique concrete structure, most of the contractors use mold equipment. Remember that the rigidity and quality of concrete material will significantly depend on the molds. In simple words, the better the mold, the better the quality of concrete material will be. Besides, your concrete structure will be more durable.
Using molds, you can create precast concrete or other crucial architectural elements, for example, beams, ramps, and walk. Don't forget the amenities and decorative features, which can also be crafted using 3d printed molds for concrete casting.  The concrete structures can easily take near nearly any shape based on the specification of your project.
As precast concrete can be produced off-site using the 3D printed molds, multiple phases can be carried out simultaneously. Once done, every concrete structure piece can be assembled together, lowering the overall construction cost.
Using molds, you can also create decorative concrete, which can be an excellent opportunity for commercial purposes. You can create a slogan, business logo and add some advertising features to the concrete structure using 3D-printed molds. This can offer a fantastic feature that can help in attracting customers. As a result, you will witness perfect business growth.  
There is no need to spend more money on hiring laborers to create molds for the construction. While the traditional or manual mold-making process can take hours or a few days, with 3D printing, you can create concrete molds for your construction work within a few hours, and you can create any design you want. As a result, your construction project can get completed before the estimated time.
4.2, Used in residential projects
The construction of villas, high-rise buildings, and small buildings is done using concrete and with the help of 3D printed molds to come up with the desired shape. While building homes, you will have to make slabs, beams, and columns. And to give them a perfect shape, you can use 3D-printed concrete molds.
What's more, for concrete sidewalks and driveways, you can use concrete molds to get the task done quickly. Concrete patios and driveways can significantly increase the home's resale value and can offer a long-lasting effect than asphalt. Besides, you can also paint them to give the pavement a fantastic look.
The concrete molds used to make precast concrete for different residential construction projects, which can be customized, can enhance the shape as well as surface the pieces. For example, if you want to create round pipes or other dimensional shapes, like convex or concave, this can be done using concrete mold 3d print. They may serve a unique function or can add style to the building's look.
For better understanding, you can consider the example of the Voxeljet company stone. When you look from a distance, you will look simple, but its front has some uniqueness. With a clear undercut, the Voxeljet logo designed on the rock looks really stunning.
Well, first, you will think that to complete that, it might have taken months, and multiple stonemasons have crafted it.  However, the company gets it done within a few days using 3D printing. Instead of stone carving, complex 3D concrete molds are produced using a 3D printer, and the molds are then filled with liquid concrete.
3D printing has enabled the production of complex molds as well as models for casting from different materials in the shortest possible time. Besides, the precision level is also very high.
Just create the mold designs you want using 3D modeling software, and the printer will print that molds. You can instantly start using them.
4.3, Used for pavement brick casting
3D printing and 3D printed molds have enabled people to go for different pavement options, such as molded pavers, bond pavers, interlocking concrete pavers, cobblestone pavers, and more. For pavement brick production using 3D printed molds, most of the manufacturers use two different methods, i.e., hydraulic pressed and wet cast method.
In general, wet cast techniques are widely utilized to develop decorative or fancy units that don't need high strength. On the other hand, the hydraulic pressing method is suitable for making regularly sized bricks with high strength.
Under both these methods, concrete is added to a 3D printed mold; then, concrete is left for a few hours to set and cure. During this process, the molds should be removed so that they can be re-used to make more bricks.
Speaking more about these two methods, they offer different benefits. Wet casting is ideal for small, local manufacturers. They use basic machinery and simple molds to create different types of products. Hydraulic pressing is the best option for the bigger manufacturers who want to create large quantities of pavement bricks having consistent quality. However, this process will require a better curing, dedicated production, and handling process. Let's talk about these methods in detail.
Wet cast production
For this, first wet concrete is prepared. Concrete is prepared in batches to make sure the consistency level is good. The producers use multiple small mixing machines to combine pre-determined quantities of coarse, sand, cement, and water. Sometimes, additives can also be added, such as accelerators, dyes, or plasticizers, to fasten hydration. Once done, the mixed concrete is placed into 3d printed molds for concrete casting and then perfectly leveled off with a rake.
After that, vibration is produced to perfectly settle the concrete, ensuring close contact of mixed concrete with the details of 3D printed molds. Most of the brick manufacturers used a vibrating table for this. The concrete-filled 3D-printed molds are then lined up on the table and carefully vibrated for a few minutes.
While some wet cast products are stored in a heated curing room, some smaller brick manufacturers utilize a simple covered storage unit. The molds are then allowed to stand on multiple horizontal racks for around 48 to 50 hours. As per the experts, the full hydration and curing process of concrete can take around 20 to 25 days. However, as they used enhanced curing conditions and accelerators, it allows the 3D-printed molds to be manually removed after 48-70 hours of casting.
Hydraulic Press Production
For hydraulic press production, concrete is used with minimal water content. You might be wondering why? This will create excellent handling characteristics, and concrete's strength level will also increase. The mixed concrete is then delivered into the durable 3D printed molds and leveled adequately with the rack mechanism.
After that, the excess concrete is removed, and the molds go through a vibrating press. The method squeezes out any excess water. Some also use the compaction method so that molds can be removed and re-used. The products are then sent to an automated chamber using a transfer pallet.  
Along with curbs and pressed flags, filter paper is used to perfectly line the mold. Besides, this helps in retaining the matrix of the concrete. The 3D printed molds can be plain or may come with different textures to create beautiful pavement bricks.
As the production process is automated, there will lower manufacturing costs. In terms of design and pattern, 3D printing has enabled the manufacturers to go for any design they what.
Paving brick created using such molds is very popular as they offer a lot of advantages. For example, if produced using good quality 3D printed molds, you can expect high dimensional accuracy. As a higher level of pressure is used to produce the bricks, the bricks will be very durable.  
4.4, Used for architectural stone production
From the Petra to the Parthenon, the Grand Canyon, to the Great Wall of China, you will see different human-made and natural forms of stone across the world.  These primal resources surround as well as infuses the unique spaces.
Even though natural stones are very appealing, they can be a little challenging to work with. However, things have now changed, and now one can produce architectural stones using 3D-printed molds. They offer a maximum level of elegance. It is a cost-efficient solution for enjoying natural colors and textures without any complications.
You can create concrete casting stones to reproduce highly accurate and detailed copies of different designs using molds. These stones are used to make different parts, such as exterior wall sidings, stone columns, veneers, and more. Concrete casting using the molds is also used along with some indoor features, for example, accent walls, faux stone fireplaces, and some other unique decorative architectural parts.
However, to make sure that the design is produced 100 percent accurately every time, it is crucial to have 3D-printed molds made from high-quality printing materials. PVC or ABS molds are time-tested and work great.
Cast stones are very cost-effective and an attractive alternative to costly quarried stones. That means cast stones quality is good, thanks to modern 3D printing technology. Different unique architectural designs can be possible using cast stones.
You can easily attain amazing decorative features to boost the look of your building. For years, stone has been used to add unique character as well as style to the properties. However, now the architects are utilizing cast stones that are made using 3D-printed molds to achieve much better visual impact. You can't ignore the added benefits, i.e., lower project risk and lower project cost.  
Maximum freedom of design
Almost any dimensional geometric models can now be cast using 3d printed molds for concrete casting. The introduction of 3D-printed concrete molds has enabled contractors and architects to design the most complex and elegant curves and straight-edged features.
On the other hand, a few additional details can be added to the surface. For example, you can go for square edges, design brick effects, and more. Besides, various textures and surface finishes can also be achieved. As per the experts, architectural stone can easily complement rendering, natural stone, and brickwork.
Replication of an existing design
By scanning the existing model's design using an FDM 3D printer, you can create molds to replicate the features of the existing natural stone. This can be very helpful in restoring the building structure.
Replication of the existing features
It has been proved that architectural stones can be used in the same way as you use natural stone. You can install your new cast stone alongside the existing natural stone as the same features can be added using 3D printed molds.
4.5, Used in various decorations
Concrete and cement don't just keep the bricks together; these materials are versatile when it comes to crafting. And the introduction of 3D printing and 3D-printed 3d printed planter mold or 3d printed pot mold has made it a lot easier to make different decorative items from concrete.
In fact, a lot of options are available to all house owners who want to use decorative concrete. Using 3D printing, the look and features of the concrete decorative item can be easily customized. And your paths, floors, walls, and more will not even look like made of concrete.
You can just download any decorative design and design your own imagination using 3D modeling software. After that, the 3D printer will print the mold for you. The entire process of printing mold will take a few hours based on the design you want to print.
It can be said that 3D printing has created a lot of possibilities in different domains, covering home décor and design. Now, you can decorate and furnish your home with 3D printed tables, planters, vases, and more. All you need to do is to create a concrete mold using the 3D printer.
Stunning versatility
Concrete home décor solutions can do much more for the house owners. Decorative concrete can enhance your home's appeal in different ways, such as:
Attractive paths that can mimic the pattern and feature of stone at an affordable price
Stunning designs that will make the driveway stand out from others
Amazing retaining walls that will add charm to the landscaping
Stunning fireplaces, porches, and patios are flowing options.
Concrete is famous for its high-level strength. So, it is ideal to use in different areas that witness a great deal of use. While some other decorative items, like items made of natural stone, can wear down after a few years, concrete-made decorative items can withstand wear and tear. Some decorate items that can be made using 3D printed concrete molds are:
Concrete vase
Candleholder
Coasters
Concrete planters and more.
Chapter 5:
How to buy a 3D printer for molds production
As the competition level is increasing, there is a lot of brands that are now introducing different types of 3D printers in the market. These printers have become commonplace at home as well as at work. From small models to large molds, 3D printing can create amazing objects from various materials.
However, buying a quality 3D printer for mold production can be a daunting task as the market is full of multiple models from different brands. So, how do you pick the right one? The best factor to consider is what and how often you will be printing. These factors are essential to finding the best machine for your work. Well, this helpful guide will assist you in finding the best machine. Let's have a look.
5.1, Common 3D printing materials for making molds
ABS
Speaking about ABS, this plastic filament is widely used for 3D printing. For example, you can find it used for appliances, phone cases, molds, bodyworks of vehicles, and more. This thermoplastic comes with a base of elastomers developed from polybutadiene. So, ABS material is resistant to shocks and quite flexible.
Besides, you can get ABS in the form of powder for different powder bed methods, for example, SLS, and you can get in liquid form for PolyJet and SLA technologies. For 3D printing, ABS is heated between a temperate range from 230-degree C to 260-degree C.
ABS-made models and 3D products can easily withstand -20-degree C to 80-degree C of temperatures. As it demonstrates better strength, this can be re-used, and you can weld with various chemical processes. However, you should remember that it is not biodegradable material, and while printing this, it emits particles.
ABS-made finish product
Recyclable
Durability and stiffness
Abrasive resistant
Easy to post-process and paint
Can easily withstand maximum temperature 100-degree C
PLA
PLA- Polylactic material is 100 percent biodegradable. In general, PLA is developed from different renewable materials, for example, corn starch. PLA is the most accessible material to print. However, it tends to shrink a little after printing.
While most of the materials required to be printed on a heated platform, PLA doesn't need that. For PLA 3D printing, you will need a lower temperature between 190-degree C to 230-degree C. Due to its high solidification and cooling speed, this material is very difficult to manipulate. Remember that PLA-made models can deteriorate when they come in contact with water.
PLA-made finished product
Easy post-processing
Layers deposited accurately and offered a super fine surface finish
Available in different color options
Biodegradable
To increase the strength level, it can be baked
TPU
TPU- Thermoplastic Polyurethane combines the unique properties of rubber and thermoplastics. You must have heard about TPE- Thermo Plastic Elastomer. This is used for flexible 3D printing. This material can be stretched and bent based on the requirements. But it is very challenging to print through a 3D printing machine. That's why TPU is introduced. This material has a better level of elasticity, better abrasion and tear resistance, impressive thermal stability. You can use it to 3D print semi-flexible parts.
TPU-made finished product
Better abrasion resistance
Resistant to oils, greases, and a variety of solvents.
Flexible
High strength
Can be produced, semi-transparent models
Wear-resistant
Can easily withstand temperatures of around 80-degree C
PETG
Also known as Glycolized Polyester, PETG is one type of thermoplastic that combines the strength of ABS and coherence of PLA 3D printing. This type of amorphous plastic can be recycled. The chemical composition of ABS matches with polyethylene terephthalate or PETG's chemical composition. To lower the brittleness level, PETG comes with Glycol.
PETG-made finished product
3D prints are very strong
Layers will look smooth and nice
Can be sterilized and food-safe
Demonstrates an impressive level of stress as well as heat resistance
Recyclable
3D molds or models will be resistant to moisture
PC
Known as Polycarbonate, PC 3D printing material demonstrates a higher level of strength and is ideal for different engineering applications. Now, speaking about its temperature resistance ability, it can easily resist up to 150-degree C. However, different studies have proved that PC absorbs moisture from the air. So, you need to make sure that the storing container is airtight. PC is well-known for its transparency and strength.
PC-made finished product
Better heat resistant
Easy to post-process
Strong
Can be transparent, flame retardant, and sterilized
The models will be quite durable
Nylon
3D models made of nylon are generally developed using a white, fine, and granular powder through the SLS technology. There are also some variants of the material, for example, nylon, that can also be used as filaments for Fused Deposition Modeling. This material is biocompatible can be used to make parts that come into with food items. Nylon demonstrates an impressive level of strength, and it is high-quality. So, it is widely used to make parts for the automotive industry, medical prosthetics, injection molds, concrete molds, and more.
Nylon-made finished product
Better durability
Can be painted, coated, and dyed
Good parts quality
High tensile strength
Resistance to temperature and impact
Carbon Fiber
In general, carbon fiber is used by infusing with various base 3D printing materials to increase certain properties of 3D printed models, for example, their durability, heat resistance, and stiffness. You can mix it with PLA, ABS, PETG, and more. The 3D parts will feel lighter, but there will be no compromise in the strength. ABS carbon fiber and PETG carbon fiber are some well-known carbon fibers. As per the experts, carbon fiber demonstrates a better strength-to-weight ratio. The presented fibers are made of atoms of carbon, and their crystalize structure is aligned into strands.
Carbon fiber-made finished product
Better dimensional stability
Lightweight models
Temperature and impact resistant
Impressive tensile strength.
5.2, How to choose and buy a 3d printer
Another important thing that you need to create 3d printed concrete planter mold or 3D printed planter mold is a good quality 3D printer. But how do you choose right now? In the market, you will find a lot of options that can make the process a little confusing. So, to help you out, we have suggested the best machine for this. Let's have a look.
5.2.1, The types of 3d printer you need
As per the experts, to create the 3d printed cement mold or other concrete decorative molds, you should use an FDM 3D printer. With different types of additive manufacturing technology available in the market, you may not be able to choose the right one. But there is something that remains common for years is the use of a 3D CAD or digital design file that is sliced into different layers and then converted into files that a 3D printer can read. If you are looking for a perfect 3D printer, then you will never go wrong with the FDM 3D printers.
These printers come with user-friendly technology and very cost-effective. The printing process is also very affordable, and you don't have to go for a considerable setup. The process of FDM 3D printing is also straightforward. The heated nozzle of the printer is controlled and directed using software, and the machine creates the design, creating multiple layers. On the other hand, FDM 3D printers are mechanically stable and environment-friendly.
How does it work?
Speaking about the FDM 3D printing process, the filament is loaded into the FDM 3D printer. The nozzle is heated, and once it attains the desired temperature, then the required filament is added to the extrusion head. And, after that, it is added to the nozzle. The nozzle melts the filament.
The machine's extrusion head moves in the X, Y, and Z direction. The nozzle extrudes the melted material and creates layers on the build platform. When one layer is done, the build platform comes down, or in some 3D printers, the extruder will go up and creates another layer. The process is continued until the model is complete. Once done, the model is removed from the build platform and sent for pos-processing.
It supports a wide range of printing materials
As discussed above, filaments or thermoplastics are common printing materials for FDM 3D printing. These materials are very durable, strong, and are available at affordable prices. So, you can have the option to choose the printing materials as per your budget and requirements. Using this, you can easily create complex designs and good for aesthetic purposes. So, if you need a durable plastic mold, you should go for FDM 3D printing.
Low costs and user-friendly
Printing cost is generally affected by the post-printing process, cost of the material, and labor & energy cost. The filament used for FDM 3D printing is inexpensive. Moreover, the machine works automatically, so you don't need to deal with labor costs.
While creating a model, there should be good adhesion between the layers, and with an FDM3D printer, this is possible. The temperature and pressure effectively re-melt the previous layer's surface, thereby developing a robust bonding. If you are looking for some good quality and high-performance FDM 3D printers, Dreambot3D has some great models for you. Check them out now.
5.2.2, What is the size of the print
This means the size of 3d printed concrete molds or 3d printed pot mold. As you will be making concrete molds, they will be significant in size. While LCD 3D printers are suitable for small size printing, for large size models, an FDM 3D printer will be a perfect option. With Dreambot3D, you can buy an FD printer with different 3D printing sizes, for example, 300x300x400mm to 1500x1500x1000mm. Besides, always check the size of the build platform while buying the printer.
5.2.3, Choose a reliable brand
Now, this is a crucial thing to consider. 3D printers cost more, and when you buy one, we will expect that your printer should work efficiently without developing many problems. Besides, you should make sure that the FDM 3D printer you are buying has some impressive features. Well, this is only possible when you choose a reliable and professional brand. This is where you can trust Dreambot3D. As a leading 3D printer manufacturer, we always develop quality printers, and the machines support various printing materials. Besides, we offer 24×7 technical support to keep your machines running smoothly.
5.2.4, Safety configuration of the machine
While printing, the machine's temperature can go around 250-degree C. Besides, some filaments produce VOCs, and frequent exposure to VOCs can create different health issues. So, you need to buy a machine that has a fully sealed machine or encloser. Another safety feature that you need to consider is temperature control. However, when you are with Dreambot3D, you don't have to worry about all these things.
5.2.5, Resolution requirements of the machine
When it comes to developing a highly detailed structure, you should make sure that the printer supports a good resolution. In general, resolution can be attained by adjusting the movement of the laser in the X, Y, and Z direction and layer thickness. This is where you can use the FDM 3D printers of Dreambot3D. Our models support different layer thickness levels, from 0.05 mm to 0.3 mm.
5.2.6, Consider whether the price of the machine is acceptable
As you are spending a lot of money on buying an FDM 3D printer, you should ensure that the printer has some valuable features. Buying a printer with just one useful feature, like support for multiple materials, doesn't make any sense. So, you need to make sure that the FDM printer supports excellent resolution, speed, constant heat generation, adjustable extrusion or nozzle, and more.
5.2.7, Consider the supplier's after-sales service capability
Just like other electronic machines, your 3D printer can develop some technical issues. Such problems may arise without any notice and can affect your printing speed. You should resolve them as soon as possible. Only a reliable company with a good and prompt after-sale service capability will be able to help you in this. You can get in touch with us anytime you want and fix the issue instantly.
5.2.8, Consider the service life of the machine
It is important to ensure that the 3D printers can work for years without developing any problem. If you are spending, say, USD 15,000, make sure that the FDM 3D printer can run for at least 7 to 10 years. You can trust FDM 3D printers developed by Dreambot3D. However, don't forget to take good care of your 3D printer.
5.2.9, Consider the maintenance cost of the machine
If the machine requires very frequent servicing, then you will end up with more maintenance costs. So, it is advisable to go for a machine that requires little maintenance work. For example, Dreambot3D's FDM printers. They are designed to keep running smoothly, and you don't have to spend a lot of money on their maintenance.
Can you 3D print concrete molds?
Yes, the advancement in 3D printing technology has made it possible to 3D print concrete molds. For example, you can go for resin, silicon, or filament molding, which is a quite powerful production method that, when properly combined with the 3D printing technology, can help you in making multiple copies of a product or design. Just get the design that you want to give a shape, and your 3D printer will get it done. Creating concrete molds using a 3D printer may take around 1 to 2 hours, and the result will be very impressive.
How do you make a 3D concrete mold?
You don't have to follow any complex procedure for this if you consider the standard techniques of mold making that involve the process of developing a negative shape of the object using sand or other material. After that, casting resin is poured inside it. This method is not that easy and may not offer the possibility to cast hollow shapes. Besides, you may not get 100 percent consistency. However, with 3D printing, you can create a mold within a few hours. For this, you will need a 3D design file, a 3D printer, 3D printing material, and some other tools, like pliers, sandpaper, carving knife, etc. The 3D printer will read the 3D design file and print the design on the build platform. Once done, using different post-processing methods, you can give the mold the final shape.
How much does a concrete mold 3D printer cost?
Well, you don't have to spend a lot of money to buy a concrete mold 3D printer. If you look at the current price trend, most of the entry-level 3D printers come under a price range of USD 200 to USD 400. If you are looking for some best hobbyist 3D printers, then you can get one under USD300 to USD 1500. Now, talking about professional-level 3D printers, they can cost you USD 1500 to USD 6000. It can be said that you can easily find one under your budget. It may be noted that these printers can only be used for making 3d printed cement mold using different 3D printing material. They can dispense cement. If you want to create a more extensive mold, then you can print the entire design in small batches and then combine them.
Does PLA stick to concrete?
It may be noted that concrete or Portland cement, the concrete's adhesive part, can stick perfectly to the plastic or PLA. So, treating pails, forms, and other different materials with a good quality release agent will help you in preventing concrete from sticking to the PLA-made bucket. Concrete will not adhere to the materials like painted surfaces, cured glues and adhesives, mortar, and oily surfaces. So, while using PLA concrete molds, you should use any oil-based release solution.
How do you make reusable concrete molds?
To create concrete molds, you can use different materials, such as plastic, wood, and metal. Well, these molds can be used for a few projects. However, wooden molds can't be re-used. Both metal and wooden molds will not last for a long time. Plastic is a good material, but to create a mold using it, you will follow a complex mold-making process, for example, the vacuum process. So, the easiest and comfortable way to make reusable concrete molds is using a concrete mold 3D printer. The machine can make molds using different materials for your concrete projects. These molds can be used many times, and you can create detailed products.
How do you 3d print concrete molds?
As discussed above, to 3D print concrete molds, you will need the mold design in a digital format, which can be created using CAD software. Then you will have to buy the best 3D printing materials, as listed above. Now, the most important thing, you will need a 3D printer. Based on the instructions given by you, the machine will 3D-print the mold. However, if you find it a little challenging to buy good quality and professional FDM 3D printer, then don't look here and there and get in touch with Dreambot3D now.
How long will a 3D-printed concrete mold last?
3d printed molds for concrete casting are the best way to create amazing construction parts. Different from the mols made of wood and steel, 3D-printed molds can last for years. In fact, based on the material and printing technology used for the molds, a 3D-printed concrete mold can last for around 2 to 5 years. For example, with around 20 percent infill and 3 shells, you can create a mold that can be used to produce more than 100 planters.
How long does concrete mold last?
The life expectancy of your mold will depend on the types of molds you are using. For example, if you are using a mold made of wood, then you can't use that for more than 20 models. On the other hand, steel-made concrete molds are suitable, but they will get damaged after using them for a few models. However, 3D-printed molds, which are simple and easy to demolding, can last for years. As per the expert, the life span of a mold will depend on whether the mold is being used by the users correctly or not.
What does concrete not stick to?
Concrete will not adhere to dried concrete as it doesn't have a natural bonding agent. Besides, it does not adhere to a mold made from urethane rubbers designed and developed to be resistant to concrete bonding. Some other things the concrete will not stick to are mortar, oil, glue, and paint. For adhesion, you need to add some bonding agents.
Does concrete stick to wood forms?
Yes, concrete adheres to the wood. Once the concrete is dry and cured, the wood mold can be removed. If you are planning to use the wooden concrete mold, then you will have to use a release agent to make the removal process easier.
How do you stick wood to concrete?
One of the easiest and best ways to stick wood to concrete is using epoxy glue. There are different types of epoxies for this. Before using such types of glue, first, you need to properly clean and dry the concrete to make them develop the bond properly. Besides, you can sometimes use concrete nails and screws.
Will plastic bond to concrete?
Well, cement and plastic are two materials that are not likely combinations. However, you may sometimes need to attach these materials together to fix decorative fixtures and small plastic appliances to walls and floors. The plastic may not bond to concrete. So, to join the porous concrete with the non-porous plastic, you can use quality epoxy glue.
Does cement stick to metal?
Concrete does stick to metal, but the connection is not that good. Many builders utilize metal panels to create mold, and concrete is poured into it to create a floor or foundation. Once the concrete is dry and cured, the metal molds are removed. However, if you want to create a durable level of adhesion between concrete and metal for your construction project, you can use epoxy adhesive.
Chapter 7:
Conclusion – Dreambot3D provides a one-stop solution for concrete molds making industry
There is no doubt that 3D printing has been a major buzzword over the past few years. Initially developed for rapid product prototyping, this technology has now advanced to a point where it has become a major player in different industries. While it has proven greatly beneficial in tool-making, automobile, aerospace, and medical industries, there is another field that is hugely influenced by 3D printing technology: the construction sector.
Using 3D printing, you can create 3D concrete molds, using which you can craft complex and stylish models. Experts have said that 3D printing technology has the ability to expedite the current industrialization process. Within a shorter space of time and spending a lower cost, you can now easily create a more significant number of concrete molds. This way, you will be able to add more sophisticated designs to your construction projects. A 3D printer can offer you highly detailed and high-quality parts. You can easily design any complex geometries and achieve some impossible structures.
However, when it comes to creating good-quality and highly detailed 3d printed molds for concrete casting, you will have to buy the best 3D printer. So, from where to get it? Don't worry at all as Dreambot3D is there for you. As a leading 3D printer manufacturer, we have brought you advance and high-performance 3D printers to create concrete molds. To create 3D printed concrete molds, you can use our FDM 3D printers.
Equipped with the latest 3D printing technology and amazing features, using our FDM 3D printers, you will be able to expedite your concrete construction projects. We have been here in this sector for years and have helped concrete contractors and architects by offering them high-quality FDM 3D printers.
People are now looking for unique structures to make their construction projects look beautiful. And as a construction contractor, you can achieve that by using 3d printed mold for concrete projects. As demand is rising, construction experts are now looking for advanced machines, and we are here to offer them that.
Our FDM 3D printer models
No matter what your requirements are, when you are with Dreambot3D, you can expect a perfect solution. So, what are you waiting for? Visit our official site and check out the available FDM 3D printer models now.
We have some high-performance models, such as L-300, L-400, L-500, L-600. All these models use FDM fuse manufacturing technology. Speaking about the print head, they all have a high-precision extrusion single nozzle system. Well, if you want, we can add double nozzles for faster 3D printing. In terms of nozzle diameter, you can go for different sizes, such as 0.2, 0.3, 0.4, 0.6, and 0.8MM. The consumable diameter is 1.75MM.
Our FDM 3D printer models support different types of printing materials. You can use PLA, TPU, 95A, wooden PLA, ABS, PC, PETG, nylon, and more to create 3d printed molds for concrete casting.  The positioning accuracy level is X-axis 0.0011, Y-axis 0.0011, Z-axis 0.00125MM. At a printing speed of 20mm to 150mm, you can attain a thickness level of 0.05mm to 0.3mm. D
Now, speaking about the printing platform, the machines have a platform that combines aluminum substrate and black crystal glass. As the models have automatic pre-calibration leveling features, you can create highly accurate concrete mold.
Want to know more about our 3D printing machines? Well, please free to get in touch with us now. Choose us and get ready to start your own business of 3d printed mold for concrete.