Shenzhen Dreambot 3D Technology Co.,Ltd is a high technological enterprise which specialized in producing 3D printers in the Pearl River Delta of China . Dreambot 3D develop and produce industrial 3D printer and large size 3D printer.
Guangzhou company which focus on FDM 3d printer was founded in 2008, Shenzhen company which focus on LCD industrial 3D printer was founded in 2017.
All the 3D printer Machines are independently developed by our company and have own Copyrights,and have received ROHS and CE certifications.
We are the direct factory ,can supply OEM/ODM service with most competitive price.
Dreambot 3D is continuously providing 3D printing solutions which already cover aerospace, automotive,industrial design, manufacturing, medical, architecture, education, dental, electronics manufacturing industries ,mannequins, crafts & sculpture products and so on.
We believes that over 12 years experience of 3d printing and close partnerships with so many industries will help us to develop more innovative solutions.
We have supporting software system, provide free upgrade and update. We support remote online and on-site technical support.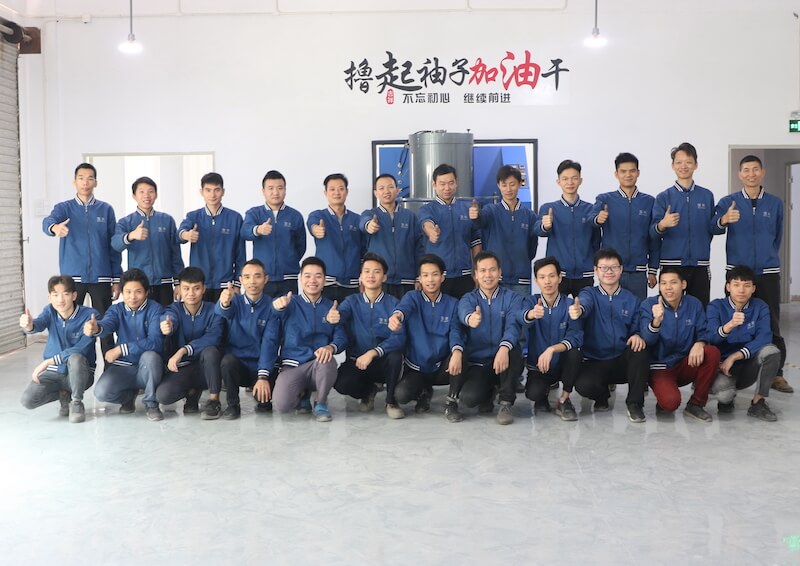 Our Value
At Dreambot3d, our state of the art technology, manufacturing tools and machinery is backed by a belief, philosophy and vision our workforce strive to actualise every day on the job.
Our Philosophy
Behind our every OEM and aftermarket products, behind our limitless ideas or designs of the future, behind our conventional strategies, developments and implementations, we stand by concepts and procedures far above, but yet untold.
Our Believe
We believe in high quality. We believe in innovations and designs of the future. We believe in delivering solutions championed by extraordinary innovations and ideas handpicked to meet our customer's needs.
Our Vision
The stringent standards you see Dreambot3d's workforce try to maintain, the everyday production hassle, and the mindless commitment to top quality all boil down to evolve into the world's best-known label in the 3d printing industry.
We Believe In Hard Work And Dedication
Want to know what prompted Dreambot3D's employees to take action?
What makes us do what we do? Or have we maintained high standards for so long?
It all depends on our beliefs, philosophy and vision.
Do you want to grow your business?