Carbon Fiber Filament for 3D Printer
Carbon fiber filament for 3D printers uses tiny fibers that are infused into a base material to improve the base property of that material. These base materials can be PLA, ABS, PETG or nylon.
These fibers are extremely strong and cause the filament to increase in strength and stiffness. This therefore makes 3D printed parts with carbon fiber filament for 3D printers much lighter and more dimensional stable, as the fibers will prevent shrinking of parts as it cools.
Fibers can clog 3D printer nozzles, this is why it is recommended to use hardened steel nozzles.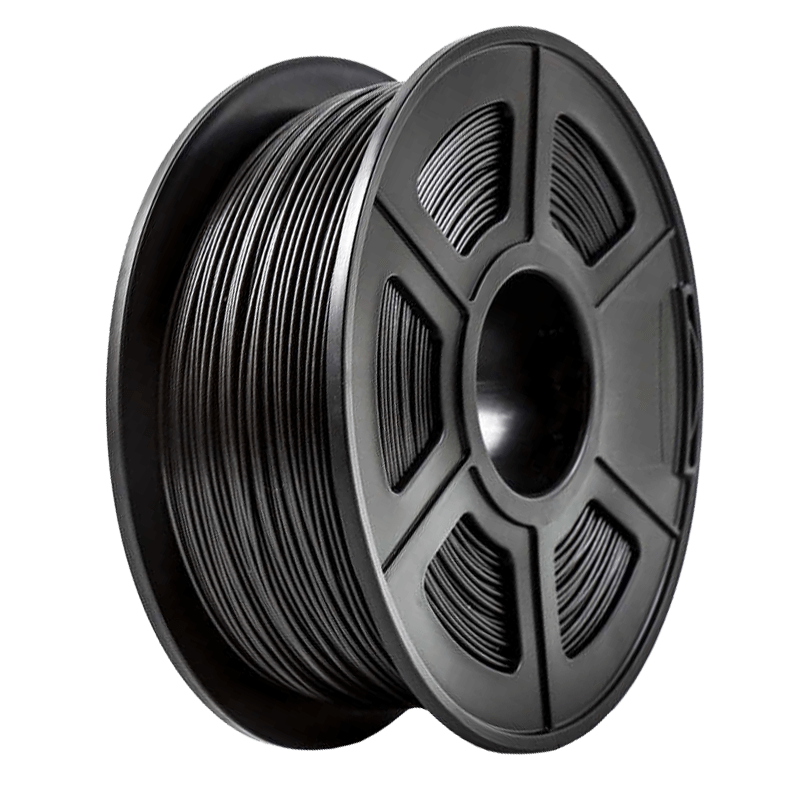 3D Printing Carbon Fiber Filament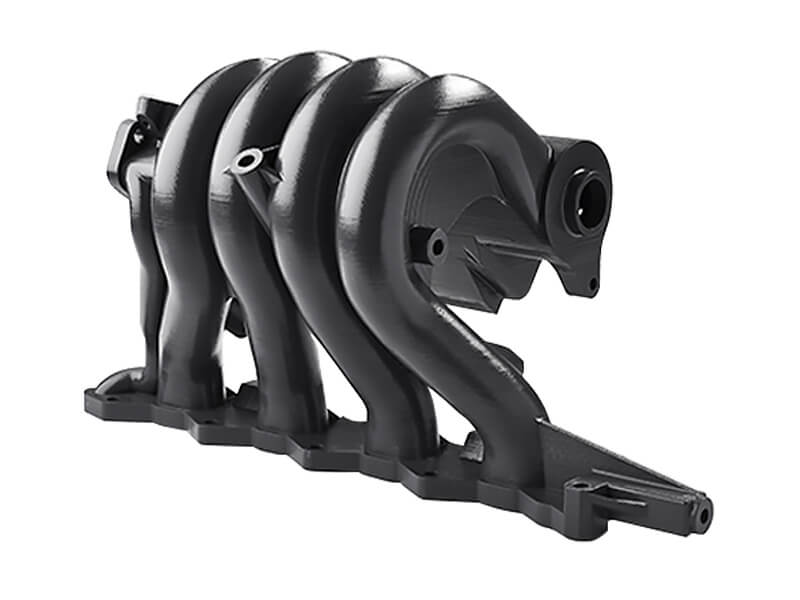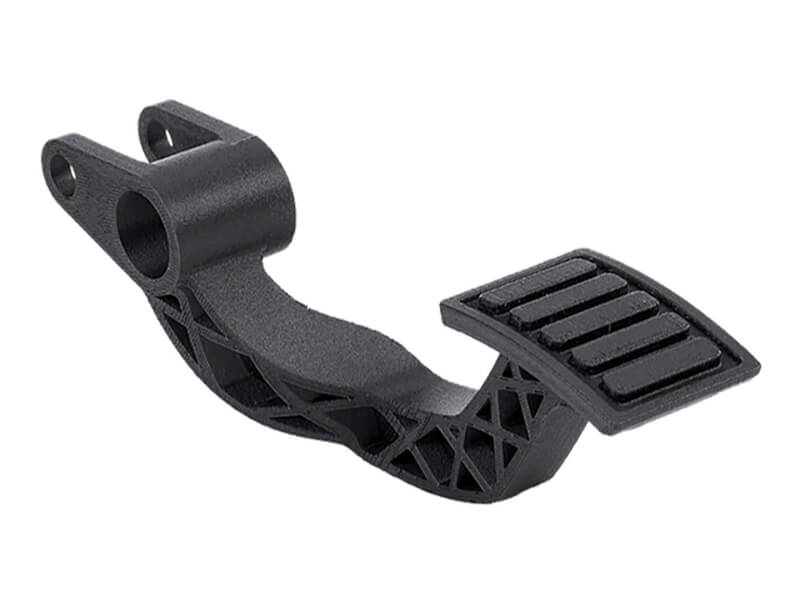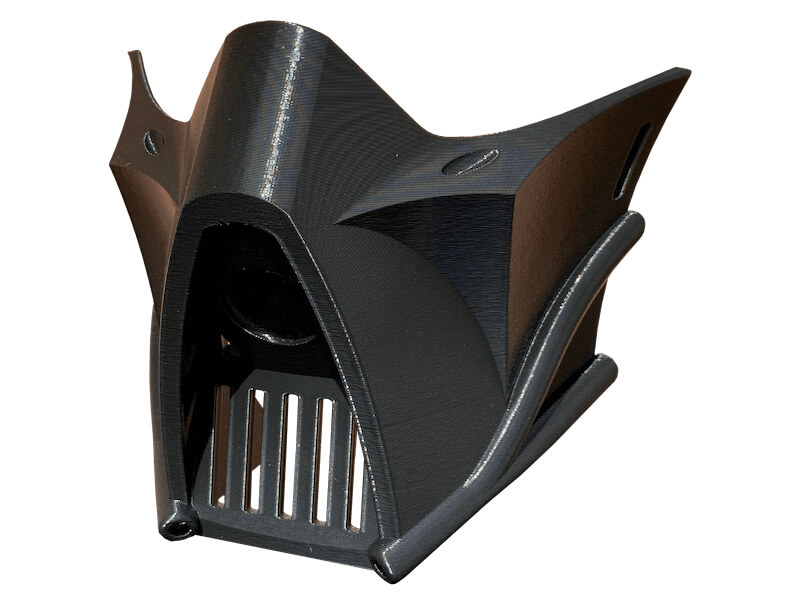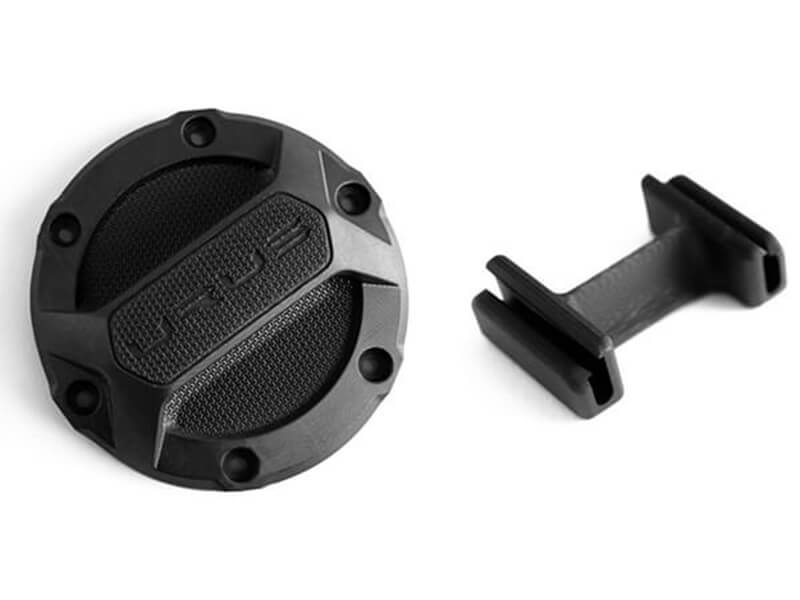 Features
Carbon fiber filament for 3D printerhas one of the highest strength to weight ratios, making it very valuable for creating lightweight, strong parts. These fibers are made of carbon atoms whose crystal structure is aligned into strands, making the strand incredibly strong in tension.
Carbon fiber filaments for 3D printershave tiny carbons infused into the base material. The base component can be made from any materials such as PETG, ABS, PLA  or others to enhance its quality.
There is a large selection of carbon fibers filament available today and it is one of the most widely used additives for applications where strength and weight are given importance such as the construction industry.
Carbon fiber filament for 3D printeroffers high tensile strength. This makes it an ideal choice to be used where strength and durability are crucial.
It is excellent in terms of rigidity and durability while being lightweight is what makes it an industry favourite when compared to traditional materials.
Carbon fiber filament for 3D printerhave the property of low thermal expansion that makes them heat resistant and corrosion resistant.
3D printing with carbon fiber filament for 3D printeris easy as the fiber helps in preventing any parts from shrinking when the printed object cools down. This therefore enhances the quality of print.
Carbon fibers are stronger than metal, lighter than plastic, and heat resistant, making it the perfect material for printing functional prototypes.
The automobile industry has lowered its production cost by using the carbon fiber filament for 3D printer over aluminium.
Composite filaments are used in the 3D printing industry for their innovative features and can help produce prints that are conductive, durable, and aesthetically pleasing.
The most common applications are the automobile industry, sport equipment, drones, prototypes of prosthetics, and the aerospace industry.
Enquiry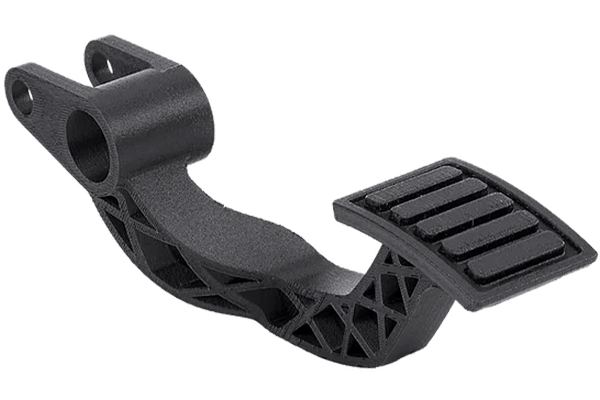 Test your part
We provide sample testing service, allowing you to check the working quality of our 3D printer before placing an order
FDM 3D printers for your choice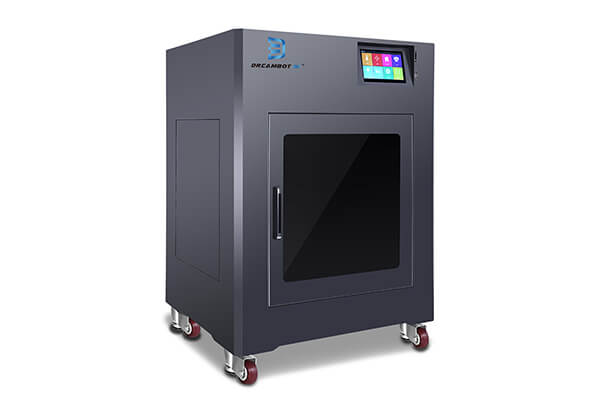 The L-300 is used for printing prototypes measuring 300*300*300mm. It is suitable for small to medium scale printing requirements.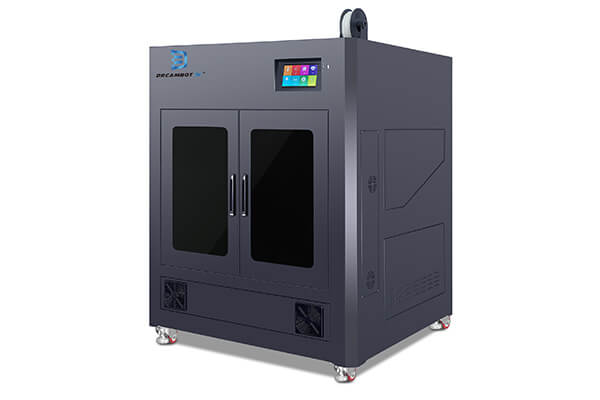 The L-800 printer is used for industrial batch printing, it is able to print prototypes measuring up to 800*800*800mm in a single operation.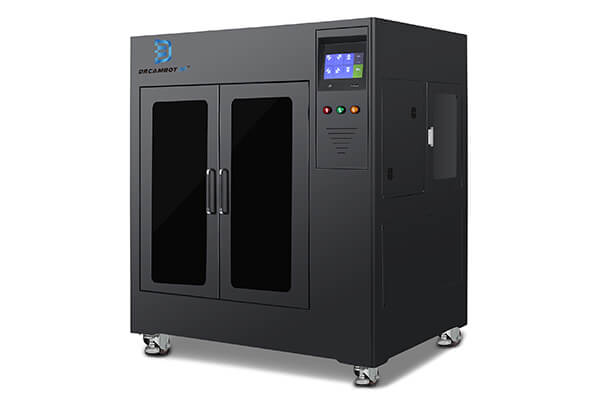 The L-1000 printer is an industrial sized printer used for printing up to 1000*1000*1000*mm across complex industries like architecture, building, aerospace.